iCrowdNewswire - Apr 17, 2016
The World's First SMART HAT! Instantly Change Your Logo in Seconds with your SMART Phone!
Featured In    
>>> Click here for Press Release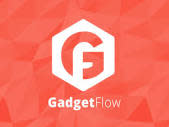 What is Zero Wearables?
ZW is a premium brand moving wearable technology beyond its current domain of health and wellness. The company has created a new category called Wearable Media™, which is at the intersection of fashion, social networks and digital media.
The ZW HLN (hat) you see below is the first of its kind! You can instantly change the image on your hats Flexible E-paper display in seconds with the ZW app on your smartphone.
       HELP US BRING THIS PROJECT TO REALITY!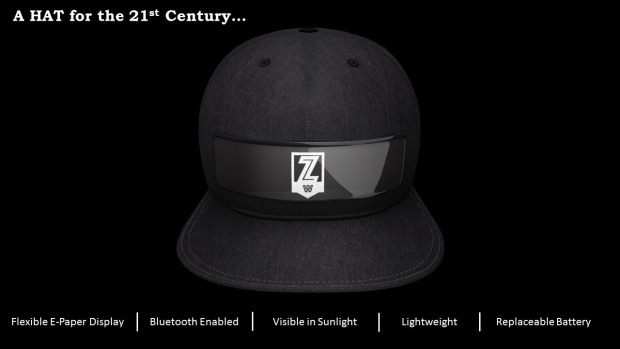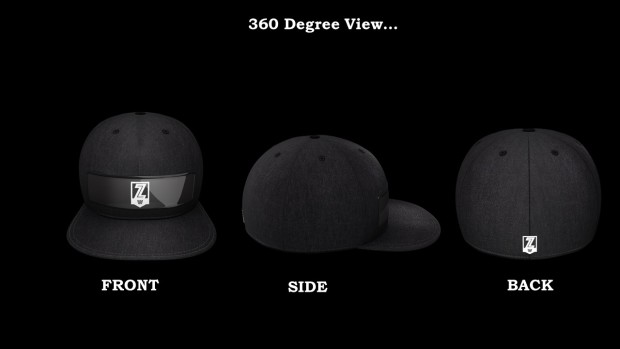 After more than a 100 years of no innovation in the Baseball hat industry,  we have re-imagined the baseball hat to fit the needs of the 21st Century  because a lot has changed  since its inception in 1901!
              
ZW is changing the wearables market in 3 key areas: Product, Media and Platform. You've never seen anything like this before! Trust me there's more to come…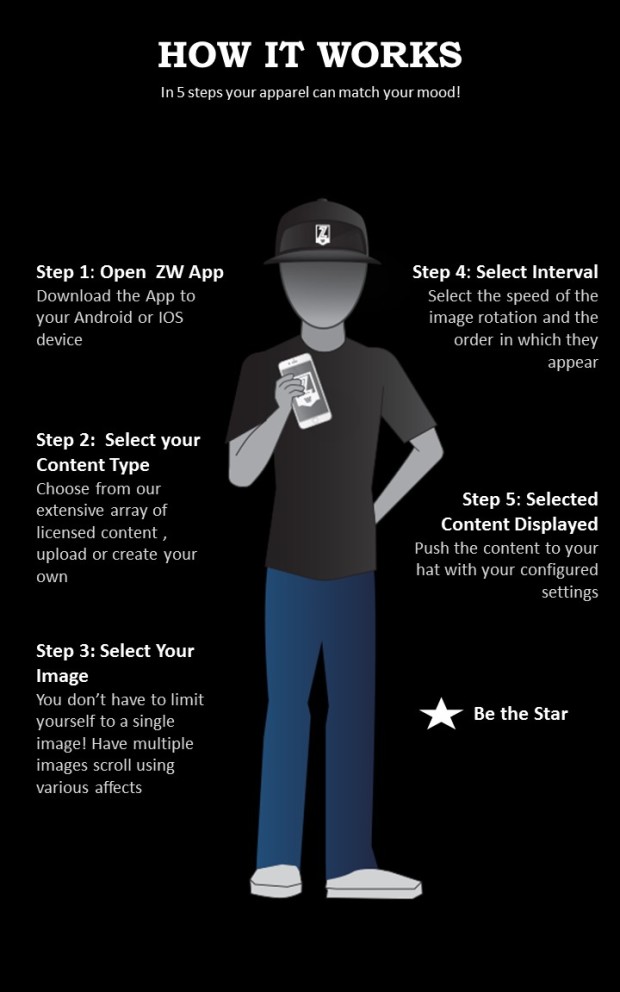 Using the ZW App with your ZW HLN (hat) will allow you to "Express Yourself!"

The Intellectual Property for the ZW-HLN Hat is Patent Pending with the United States Patent and Trademark Office.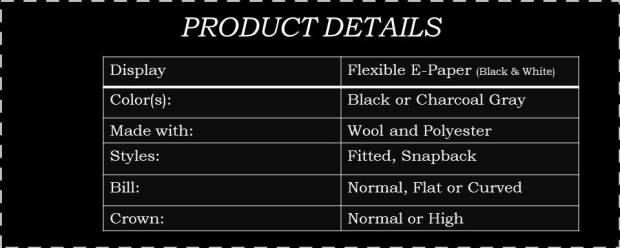 The ZW HLN  will be available in two colors for this Indiegogo campaign and multiple styles with more to come at a later date.
Why We Need You
We've turned to Indiegogo to open our idea to you and the awesome community of tech-savvy hat and sneaker-heads around the world. As you know often times a cool has must accompany those hard to get kicks! We want to learn from you, and with your support, we will get this product to market that much faster. We have  advisers with expertise in manufacturing products, and we have identified a handful of manufacturers that are experienced consumer electronics and fashion industries that can make this product a reality. All together, we can make this happen.

We understand that everyone works hard for the money they earn and the chart above explains exactly where the money you provide us during this campaign will be used. Essentially all of it will be used to make the product you've so generously contributed to make a reality. Thanks again for your support!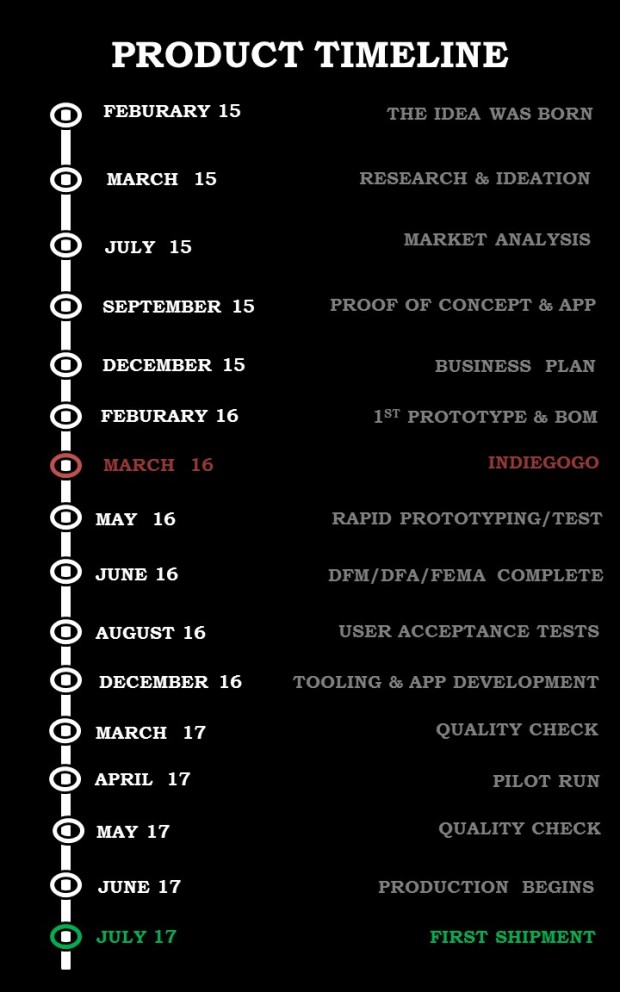 The timeline above is not meant to be a  guarantee however,we do expect to meet and most likely exceed our July 2017 goal of shipping product to our Indiegogo supporters.

Risks and Challenges
We have been working for more than a year on Zero Wearables  first product the ZW H1 and getting  it ready for production. We know what the next steps are for manufacturing and fulfillment and have great partners/advisors to help us execute. However, we know that before any mass production begins, we may encounter some problems. We have plans to mitigate these risks  and have enlisted experts in the manufacturing arena to help us.
Manufacturing
We need to create tooling to manufacture different parts of the product. This process is complex and requires time and money. Complications could potentially emerge and delay the manufacturing schedule. To tackle this risk, we've selected partners that can work closely with us through the whole process.
Software
The  website, software and app are functional but we still have a lot of work to do building all of the features needed in the ZW app. Software development sometimes gets tricky and takes longer than expected but we have a lot of experience in this area as one of the founders developed top secret software for U.S. federal government. We have identified partners that could be used If necessary to solve any unforeseen problems that could occur and cause delays.
Find This Campaign On