iCrowdNewswire - Apr 15, 2016
sensmi, a smart wristband for the soul
Find your zen with sensmi. Tracks and analyzes your stress levels and sleep patterns.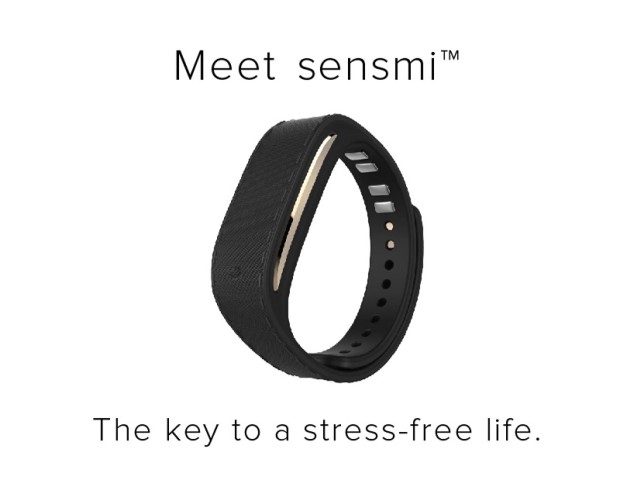 sensmi is the world's most accurate smart wristband that tracks and analyzes your daily stress levels and sleep patterns. It helps you pursue life with less stress and more mindfulness.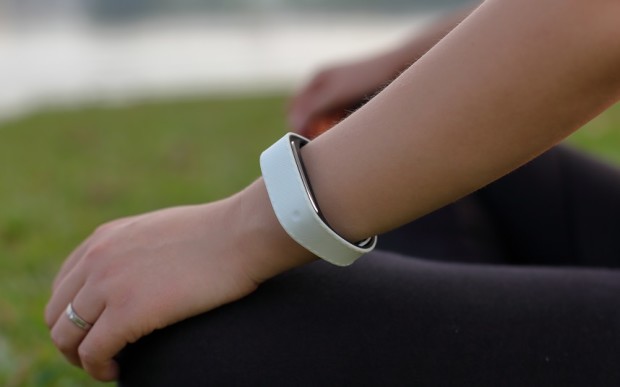 With sensmi, you can easily find out when, where, who, and what triggers the most stress in life and work, and practice stress-relieving exercises to calm down and increase focus, based on sensmi's suggestions.
sensmi also accurately tracks and records lab quality sleep data (light to deep) to evaluate changes in your sleep patterns.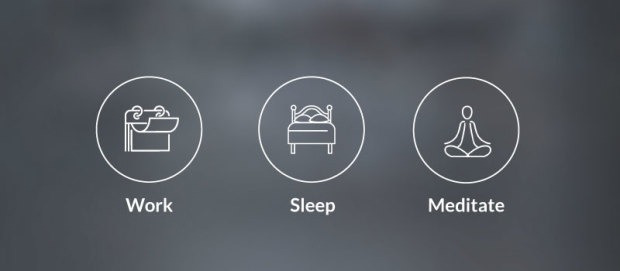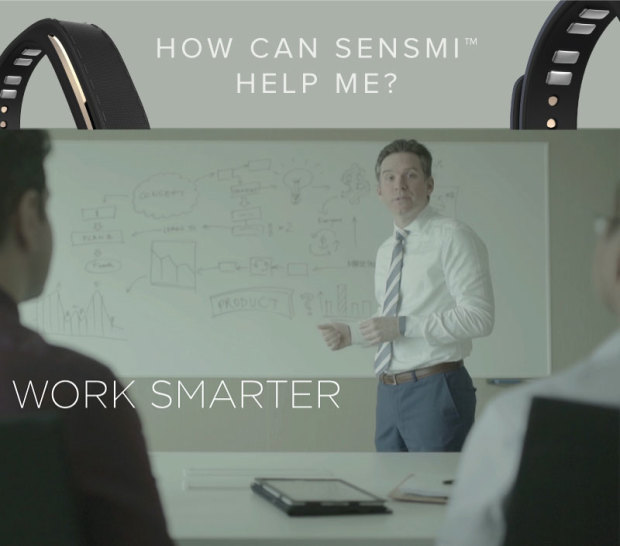 By wearing his sensmi band, John can easily identify which aspects of his work day are giving him the most stress and promptly address them by practising breathing exercises. With the help of sensmi, John can even confirm instantly whether his stress relieving exercise was able to calm him down and increase his focus.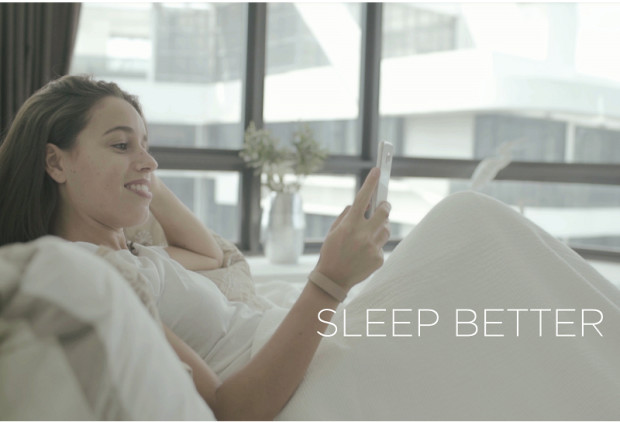 By analyzing her "Sleep Zenpoints" on her sensmi, Amanda will be able to track her sleeping patterns accurately and identify which of her daily activities help her maximize her sleep. Using sensmi, Amanda is given the insights she needs to change her daily habits and improve her well being.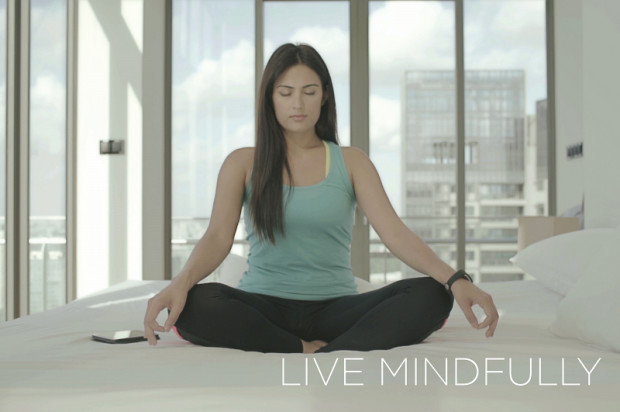 By switching to the meditation mode on her sensmi, Abby is able to focus, find her peace of mind, and figure out if her meditation sessions have been useful in helping her find her zen. With sensmi, Abby is now able to track her progress on her path to mindfulness.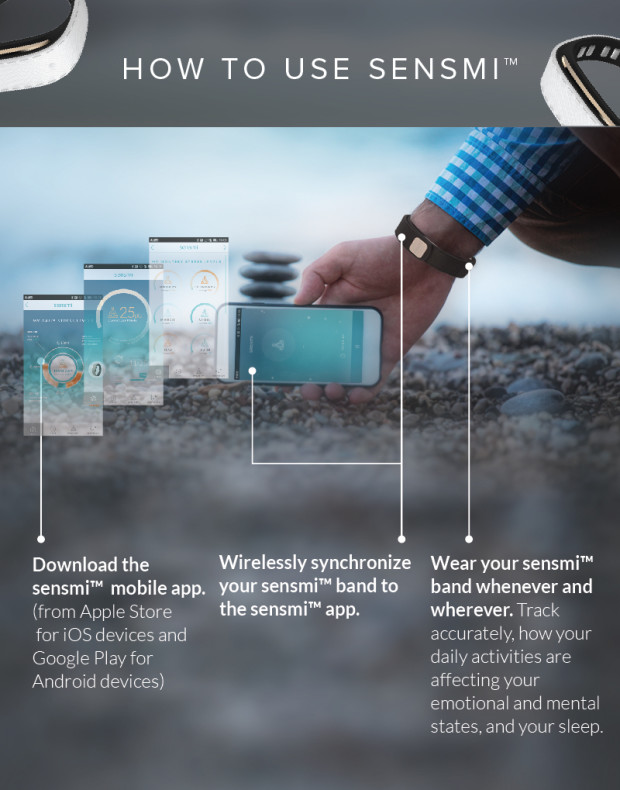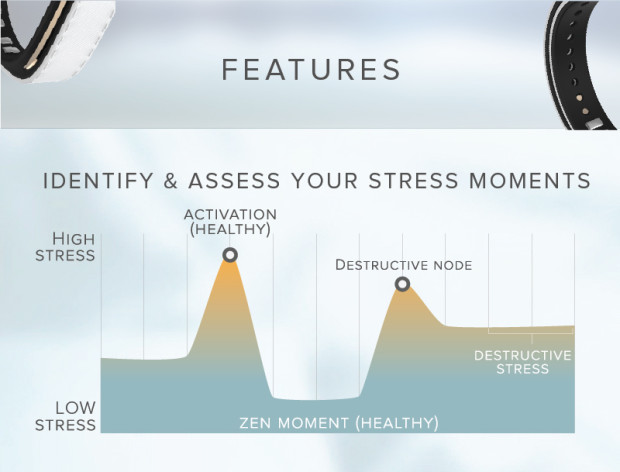 sensmi can identify and assess your destructive stress moments. Unlike the healthy activation, the destructive stress moment would follow by long period of high stress, in hours and even in days. Syncing with your calendar on smartphone, sensmi can pinpoint the event leading to destructive stress so that you can avoid such event in the future or exercise precaution in advance.
During deep sleep, people are in a total stress-free state. sensmi can detect this stress-free state and calculate the sleep cycle of deep and light sleep. sensmi can therefore evaluate the sleep quality based on the number of sleep cycle and the length of deep sleep you experienced.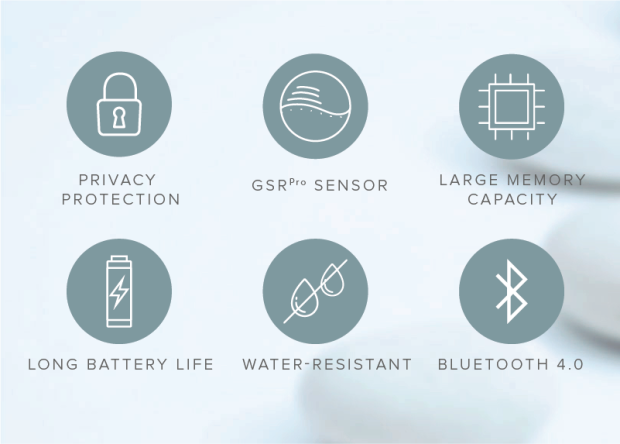 sensmi is built with the proprietary GSR-Pro sensor to evaluate your stress level. It uses military standard encryption technology to protect your personal data. With large memory capacity and long battery life, you can wear it for a whole week without syncing or charging it.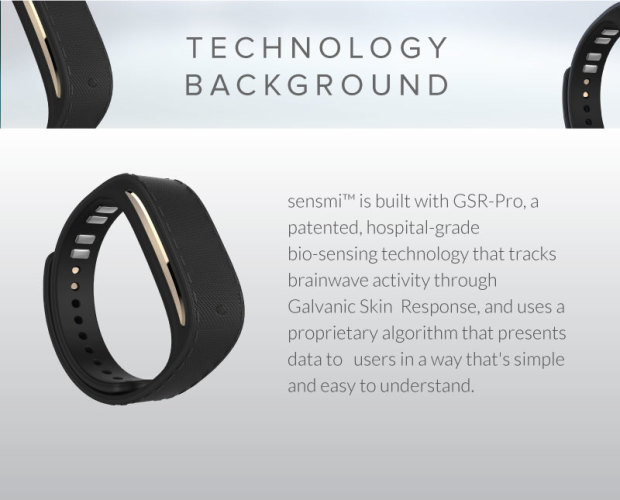 *Galvanic Skin Response: Scientific research has shown that when we get excited, nervous or stressed, a burst of signals from the brain fire nerves on our skin that lead to a spontaneous fluctuation of skin conductance. GSR has more than 100 years history and has been widely used in biofeedback therapy in hospitals.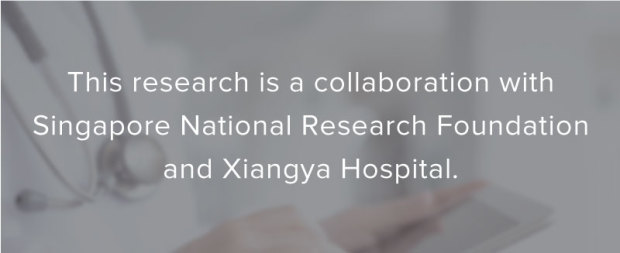 *A clinical trial was done to validate our GSR Pro technology with regards to stress identification and stress quantification using brain wave analysis as benchmark. Results show that our GSR Pro technology reached 100% accuracy in stress identification and 88.9% accuracy in stress quantification.
For more information, please click here.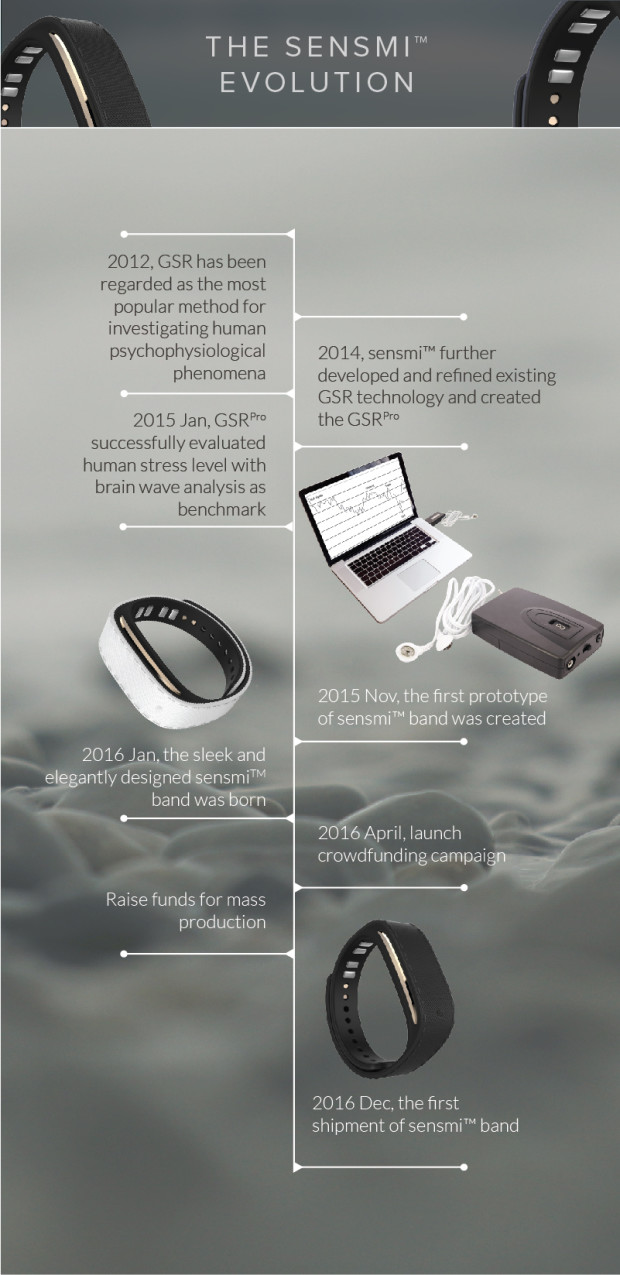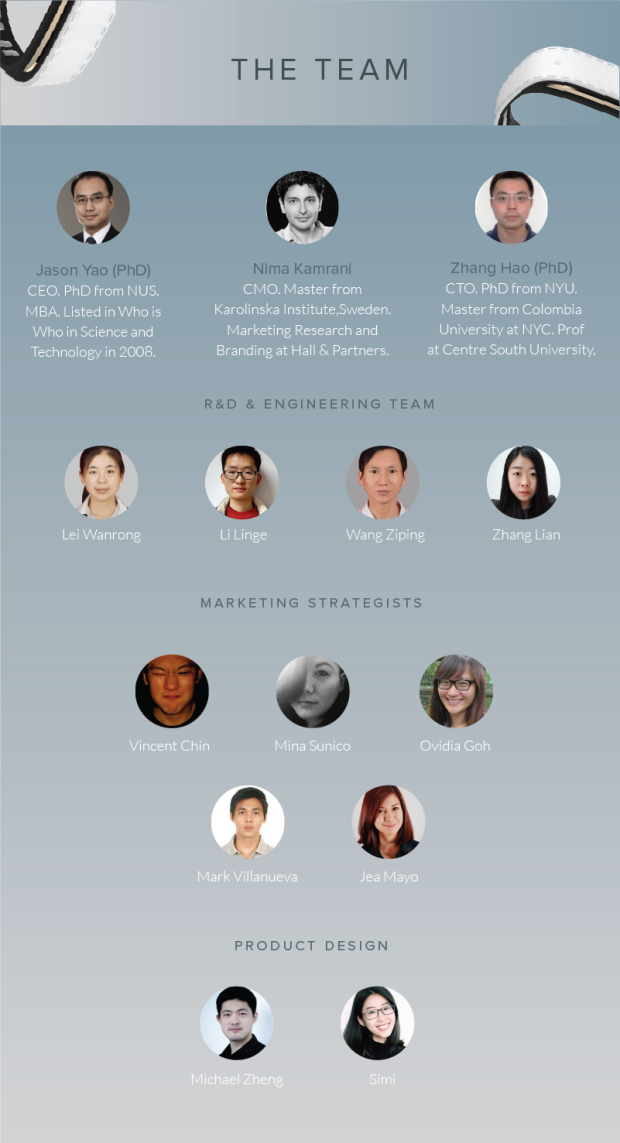 What smartphone operating systems will sensmi work with?
We developed iOS app and Android mobile app, so you can access our mobile app wherever and whenever.
Do I need to wear sensmi all the time?
For the most accurate readings, it is recommended that you wear the bracelet all the time. The more you wear sensmi, the better it understands you and the more accurate your readings will be. Depending on what you want to find out more about yourself, you can wear it in the morning to track your activities, or wear it during night to track your sleep.
Can I shower or swim with sensmi?
No. sensmi is designed to be water-resistant. You can wear it when you're washing your hands or in contact with water, but not when you're showering or swimming.
Do I need to wear my sensmi tight, or is it fine to wear it loose?
As long as the sensors can touch your wrist skin, the sensors are able to get accurate readings.
Will I be able to choose the color that I want for my sensmi?
Most definitely. We'd want you to be able to pick your sensmi in your favorite color. At the end of the campaign, we will list all available colors for you to choose.
When will I get my sensmi?
Estimated shipping dates are December 2016. You can expect to receive your sensmi to be delivered by this Christmas.
How do I get in touch with your team?  
You can message us on here or email us at [email protected].
For more FAQ, please refer to http://sensmiband.com/faq.html.
Find This Campaign On