iCrowdNewswire - Apr 12, 2016
Tired of being HACKED? HELP us HELP you!!!
Secure your important email & financial accounts with the convenience of using a single password…
Help kick HACKERS to the CURB!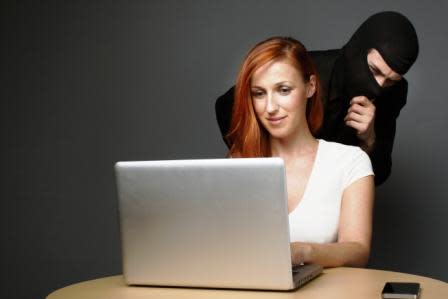 We are Invysta Technology Group.   Our goal in this campaign is to raise funding to introduce and launch our UniversalSignin.Com (USi) data security service, targeted at consumers around the world.  We are the developers of the Patent-Pending Active Security Key technology, giving you complete control of those Smartphones, computers and tablets that have authorization to access your important digital accounts. We are integrating our technology into a service to protect you, the consumer, from the damage that can be caused when your digital identity is compromised.
Our team is composed of technology industry veterans who have focused their attention on the growing problem of how to protect our digital identities and important data from cyber hackers.   Many of the Invysta team members have themselves been the victims of identity theft or unauthorized account access, and know first hand the frustration and damage to your good name and financial standing that these events can cause.  What USi offers is the ability to protect your strategic online accounts against unauthorized access, while also offering a bonus of remembering a single password to gain access to those accounts.  
We are serious people on a serious mission and we need your support to make this happen…  You can learn more about us at
http://www.invysta.com/
.
So what's the problem???
Hacking has been around since the beginning of the digital age.  However, over the last decade it has grown in epidemic proportions from being merely an inconvenience to a major threat to our digital way of life.
The Gallup organization reported  that 62% of Americans polled in late 2014 consider hacking to be the number one crime threat that directly affects them.  Consider the fact that major data breaches occur on an almost weekly basis.  Consider further that the targets of these breaches are often large, well-organized companies such as Target, Anthem Medical Care, Home Depot, AOL, Ashley Madison, JP Morgan Chase, and the list goes on and on.  It is still too early to say what the fallout will be from the leak of the so called "Panama Papers," where eleven million financial documents were hacked from one of the world's most secretive companies, Panamanian law firm Mossack Fonseca. 
To make matters worse, even our most secure government sites are no longer safe, and agencies like the Internal Revenue Service (IRS), Office of Personnel and Management (OPM), and the U.S. Dept. of Veterans Affairs have all been victims of hacks.   Another important fact is that all of these breached organizations have spent and continue to spend a sizable amount of money on securing their data … security that is obviously not being achieved.
How does this affect you – the consumer?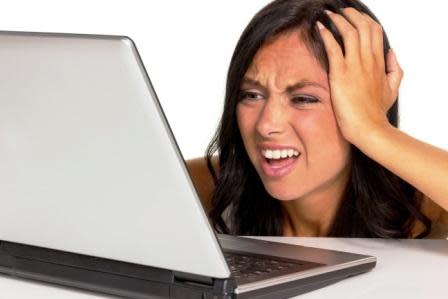 Most consumer-oriented digital services operate in a user ID/password environment.  Think about your email, social media, cloud storage and e-Commerce accounts, as well as online banking transactions.  Account providers attempt to implement various digital protection schemes to defeat breached credentials.  But being digital in nature makes them subject to the same attacks that hackers have used to penetrate large websites and collect a profile of digital information about you.  Once that personal information has been harvested, you are fair game for the hackers.
Have you ever experienced the following?
The contents of your email becoming known to unauthorized viewer … think Sony
Have you ever had social media or Twitter messages attributed to you …  but hey, you didn't send them
Ever had someone get into your cloud storage accounts?  It happens, and even celebrities have had their most personal photos and videos spread around the web for all to view
Who hasn't had the experience where we go to use our ATM or credit card and guess what … no funds available.  This has become even more of a problem, given the rise in online purchasing and the porous nature of existing digital security
Some social media accounts have the potential to create a great deal of embarrassment and consequences … think Ashley Madison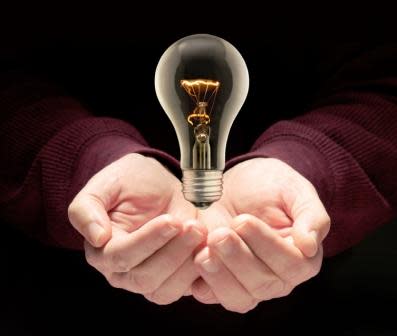 It started with a Good Idea!  We began the process of linking physical devices to authorization of account access in 2010.  Our initial effort revolved around encryption technology. That interest has morphed into our current focus on providing a non-digital element in the account authorization process.  Our goal has been to move the hacker community out of its digital comfort zone, and to remove scale from the damage they can do with breached user credentials.
Our patent-pending technology can be implemented in many market opportunities, and USi is the application of that technology to the consumer market … a market in dire need of a strong security solution that can protect ordinary people from the clutches of the hacking community. 
How does USi keep your important accounts safe?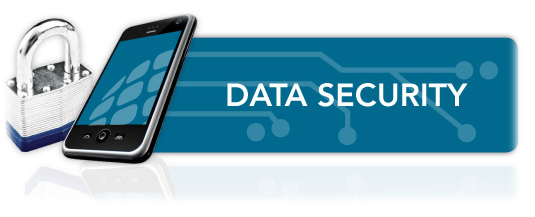 With USi we focus on the obvious. That means eliminating the hackers' ability to access your accounts by simply entering user IDs and passwords gained in massive data breaches occurring weekly.  Our goal is to securely  lock-up the "front door" to your accounts!  We have accomplished this by developing our Active Security Key technology, which integrates the unique identity of your hardware devices into the account authorization process.  It is likely a given that if you have a healthy online lifestyle, your credentials have become part of a hacker database.  A hacker can use your breached credentials to access your accounts by simply going to a different computing device and using these credentials to access your accounts.  
Some account providers present digital hoops to jump through if the account suspects it is being accessed in an unauthorized manner.  However, the key word here is digital.  If the hacking community is good enough to get the data in the first place, putting a few digital obstacles in the way of experienced hackers, provides little in the way of real security.  With USi, we introduce the identity of the  physical device making the access request into the account authorization process, thus taking hackers out of their digital comfort zone.
USi is also a password manager on Steroids …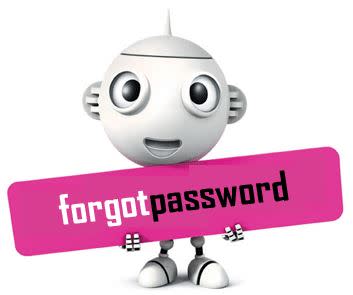 Remembering passwords is something we all struggle with. With our USi service, only a single password is required.
When your important accounts are protected by USi, you need only remember a single password to access all of your important accounts that have been assigned to USi for protection.  Think of USi as a password manager on Steroids …
How our Active Security Key Protects you!

Have you ever heard the phrase, "they catch the ants while the elephants walk by?" There are many companies involved in trying to improve digital security.  However, it has become apparent that many of these elaborate defense schemes ignore the obvious and focus on the corner cases. 
Our Patent-Pending Active Security Key technology  addresses the obvious, and makes the computing device being used for account access an embedded part of the authorization process.  In other words, if anyone tries to access your protected accounts, they can to do so only it they have access to your authorized physical device.  If you have not authorized a device to access your account, that access request will be denied.  USi builds an identity of each computing device registered by collecting specific identifiers of the hardware being used, and creates an Active Security Key that identifies that device. When access to a protected account is requested, USi regenerates this digital identity and compares it to the values stored in the USi validation database.  By adding the hardware to the access authorization process, we can eliminate scale from the use of breached user information.  If a device making the access request is not registered to your account,  it simply does not gain access!
Our Patent-Pending Technology!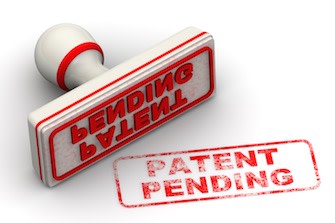 We have worked hard to develop our technology and believe we have created something special and unique.  The founders of Invysta have filed a number of patent applications covering our basic Active Security Key technology used in your USi account.  The founders of the company are experienced in the pursuit of patents, and are listed inventors on nearly 40 issued utility patents.
What devices can you register to your USi account?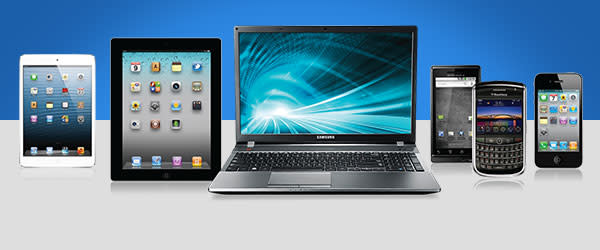 Our goal is to support all the major hardware platforms that consumers use today. That includes Smartphones, Tablets, PCs  and Macs and running  Windows, Apple iOS & OSX, Android, Chrome and Blackberry.  Our plan is to initially launch our service with support for Windows and Android devices, and rapidly expand to support other operating environments.
What protection plans does USi offer?

USi offers a number of plans for consumers, as well as our Ultimate plan for small business.  We also can work directly with larger businesses or government to meet their needs.  These plans are based on the number of devices you wish to register for access to your strategic accounts, and how many accounts you wish to protect.  
As an added Perk for our loyal Indiegogo followers, each USi protection plan also includes guaranteed annual renewals for your selected plan at the same price paid during this campaign.
As a supporter in our crowdfunding campaign, you can chose the plan that best fits your needs.  The annual pricing in our Perks amounts to approximately 50% off our normal annual pricing.  In addition, you will receive 1-20 metal wallets, depending on the plan you select (see details in Perks).  

How do I setup and use my USi account?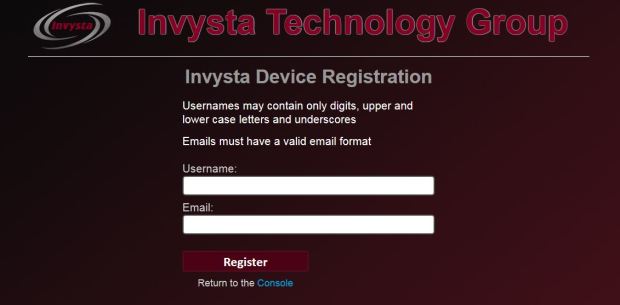 Registering a device to your USi account :
During the account creation process, you will be asked to select a single password that will control access to the USi site, and all of your protected accounts.
Once your USi account has been established,  your first device can be registered to the account.
USi pushes a client agent to the device being registered – that agent has a unique number which identifies the account with USi. 
Once the client agent is installed, USi sends a character key that collects a set of predefined hardware and software identifiers, as specified by the character key.
Once these identifiers are collected, they are submitted to the USi cloud manager which controls the USi Validation Database.
The USi account holders can repeat the process and register as many devices as specified within the USi plan they purchased.
Adding a Website to your USi account:
Once the first device has been registered to your USi account, you may begin adding strategic website accounts from the list of USi supported sites. 
You may add sites up to the number defined within the plan you purchased.
During this process you will be asked to  provide the current user name and current password required to access your account on the selected site. 
USi creates a random password of hashed data corresponding to the password template which matches the selected site.
USi electronically accesses your selected account, and executes a change password routine, inserting the new hashed password created by USi.
Some websites may require independent validation of the password change from the account holder.
Once the password change procedure is complete, that account can only be accessed by a device that is already registered in the USi validation database.
You no longer need to fear that your selected sites can be accessed, based solely on your username and password which may already have been breached.
Accessing a USi protected website or account:
Go to www.universalsignin.com from a hardware device you have previosly  added to your USi account.
Enter your USi username and password.
The USi system institutes a regeneration of the specified identifiers from the device initiating the access request.
The regenerated identifiers are then matched against the identifiers that were stored in the USi validation database at registration. 
If the regenerated identifiers do not match the identifiers stored in the database, a match is not confirmed, and the account access request is denied.
If a match of the identifiers to those stored in the database is confirmed, you are then presented with a listing of the websites/accounts that you have previously added to your  USi account.
You may now select the account that you wish to access, and USi automatically submits the username and the machine generated hashed password allowing you to access the account.
Just one username and password to remember, while adding the security of knowing that your accounts can only be accessed from a hardware device you have registered, and not from any of the billions of other devices around the world!!!
What type of accounts should I register with USi?

There is no need to register all the online accounts you access and use.  Many of them are informational and do not represent a threat to you, even if they are hacked.  We recommend adding strategic accounts to your USi protection plan … accounts which if breached, could cause financial consequences or damage to your good name and credit score.
Examples of strategic accounts that should be protected include, but are not limited to the following:  
Personal Email Services
Social Media/Dating Sites
Financial Accounts (Banking/Credit Card)
 E-Commerce sites you use
Your Cloud Storage
The following table reflects the initial target websites we anticipate supporting at product launch.  We will continually be adding additional sites to our support list, based heavily on the input of our customer base.

10 Things To Know About USi!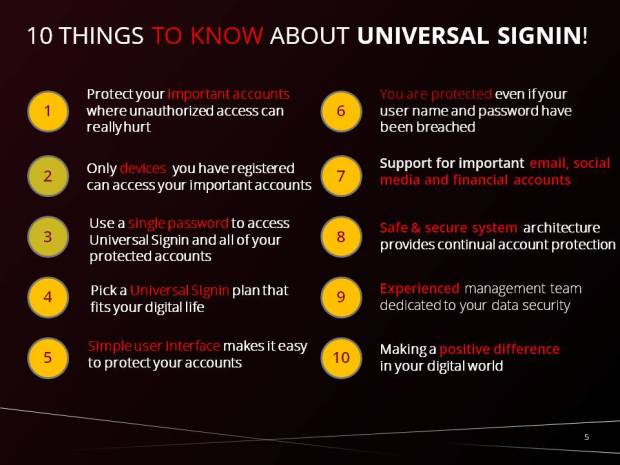 What will the funds be used for?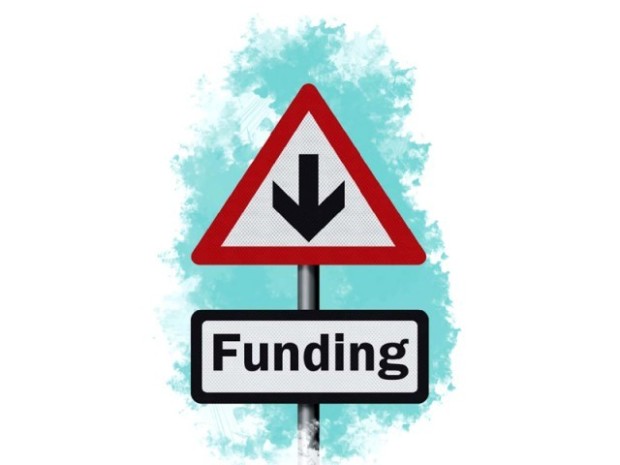 Invysta has invested heavily in developing its Active Security Key technology, which has many applications beyond the consumer market. This includes business and government website protection, credit card transactions, and the fast approaching Internet of Things.  
We have launched this campaign because we believe that it is imperative that we also expand our effort to protect consumers, who today are at the mercy of hackers. Consumers have been pummeled with the financial strains of hacked bank accounts and unauthorized purchases, as well as loss of their digital identity and good name. 
The funds from this campaign will be used to create the USi website and to complete the technical integration of our Active Security Key technology into the consumer process. 
What is the purpose of the Metal Wallet perk?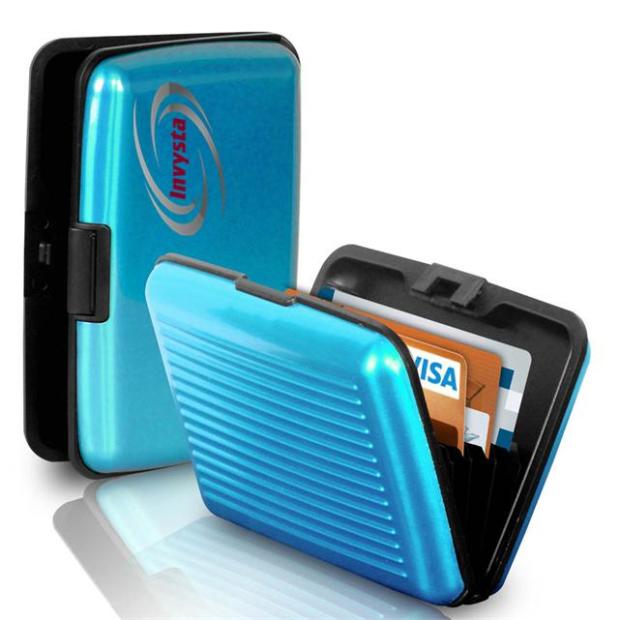 For some years the Credit Card Industry has been moving toward a change in the method used to store card information and personal data on credit cards.  The old magnetic stripe that has been a staple of identification information for many years, had simply outgrown its usefulness and is very vulnerable to being compromised. The new technology implemented was embedding an  radio frequency ID tag (RFID) enabled chip into the card, as a replacement for the mag stripe.
Seemed like a good idea at first.  However the hacking community was able to design devices, some for as little as $8, that allowed a hacker to access and record the information on the chipped card with a very simple scanning device.  This can be accomplished by simply walking up to you, even when your credit cards are in your wallet or purse.
The aluminum wallet we are offering as part of our perk, shields the chipped card and defeats the scanning devices used by the hackers.
To understand more about why we have chosen to offer this simple solution as a perk, simply go to Google Search and type in "RFID hacks of chipped cards" … you will get about 246,000 results.  A quick link to understand this problem is a three minute YouTube video at https://www.youtube.com/watch?v=vmajlKJlT3U.
(Color may vary based on availability)
Risks & Challenges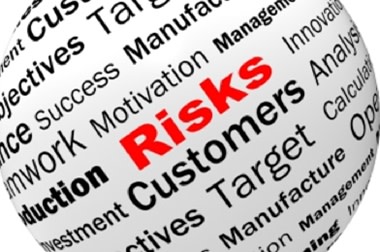 As with any venture, risks and challenges are always a part of the landscape.  We believe that our experience and dedication to what we are doing helps us to minimize those risks.  Our Active Security Key technology is working in beta form on Windows platforms, and we are in the process of porting it to Android/Chrome platforms, following with Apple OSX and iOS devices and Blackberry.
Our initial market focus was to work with business and government to offer IT professionals the tools to keep unauthorized hackers from gaining access to their networks and accounts.  However, the continued breaches involving consumers' digital ID information has convinced us that we also must focus our attention on how we can help people regain control over their digital identity.  The frustration and damage inflicted by these breaches has convinced us that we also need to launch our USi service to offer consumers real protection against the use of their breached data.
We understand the challenges we face and are dedicated to bringing digital data security to the people who so desperately need it.
When will the perks be fulfilled?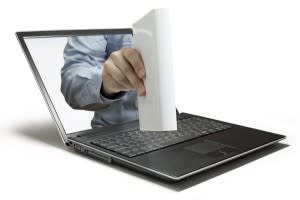 Perks will only be available to contributors from the United States.  We expect to expand to foreign markets in early 2017, and may consider another campaign in those areas when we are ready to expand.
The Metal Wallet Perk will be fulfilled no later than 45 days after the end of our campaign.  Color may vary depending on availability.
For those who select one of our account protection plans, we are projecting that theUSi site will be operational for Windows and Android devices in Q4/2016.  Apple iOS and OSX support is scheduled to commence in Q1/2017, with Blackberry support beginning in Q2/2017. 
Pitch in and let's make the digital world safer!!!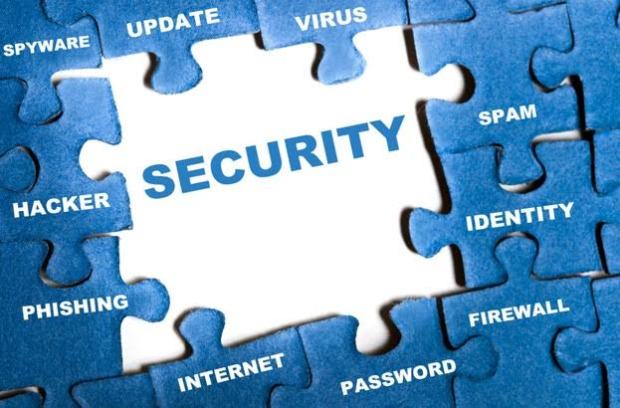 We realize that some people simply can't afford to contribute to our campaign.  But that doesn't mean you can't be part of the solution to this worldwide problem! Help us promote our campaign through word-of-mouth, and by asking people you know to use the Indiegogo share tools to make others aware of the good we can do in combating digital fraud.
Thanks in advance for your help and support.
Sincerely,
Team Invysta 
Find This Campaign On