iCrowdNewswire - Apr 7, 2016
Lumen: the Electro-Acoustic Handpan
A fully self-contained electronic percussion instrument in the form of a traditional handpan.


You may have seen videos of handpan artists on YouTube and Facebook, and marveled at the incredible sound they produce.
(If you haven't, check out 
Yuki Koshimoto
, 
Paul Boyter
 or 
Hang Massive
 – a few of the legends)
The Lumen is an electronic percussion instrument in the form of a handpan, which provides the unique playing experience of it's acoustic inspiration, with the added benefits that electronics bring. It features built-in amplified speakers, an advanced on-board audio processor and full velocity sensitivity.
We want artists around the world to be able to pick up the instrument, turn it on and play – no need to connect to any other equipment. Being an electronic instrument, you can of course output the audio signal or MIDI messages straight from the Lumen.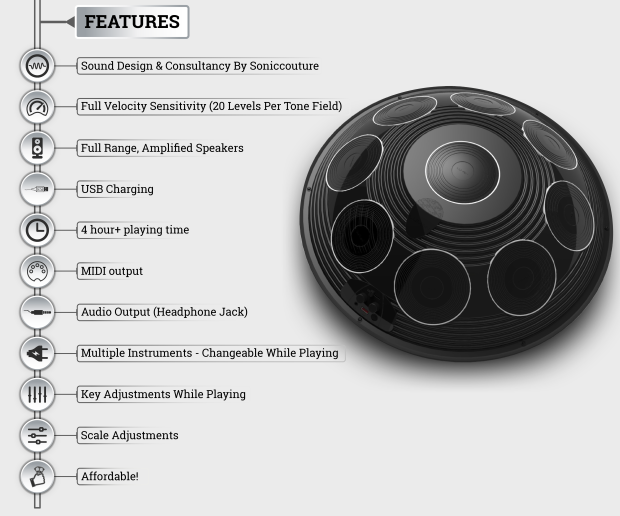 Why Make an Electronic Handpan?
Acoustic handpans, from their origins in Switzerland to the many varieties available today, all have a number of things in common:
A beautiful, vibrant sound
Distinctive playing style
Rare
Expensive
The last two are the key: artists around the world struggle to get hold of them. We want to change that.
A second hand Hang, the instrument which originally inspired the Lumen, has been seen on eBay for over $9000. Even modern acoustic alternatives sell for upward of $2000.
The prototype you see in our launch video is what we've managed to achieve on our own. In order to take it to the next level, we need to hand it over to an industrial design team – and we already have an award winning team standing by.
Once the project is funded, we'll work closely with them to work out all of the details, hopefully adding some extra features as we go.
Paul Boyter, a renowned percussionist (and star of our launch video), will be providing assistance from the performance side, while Soniccouture will be doing the instrument sampling and sound design.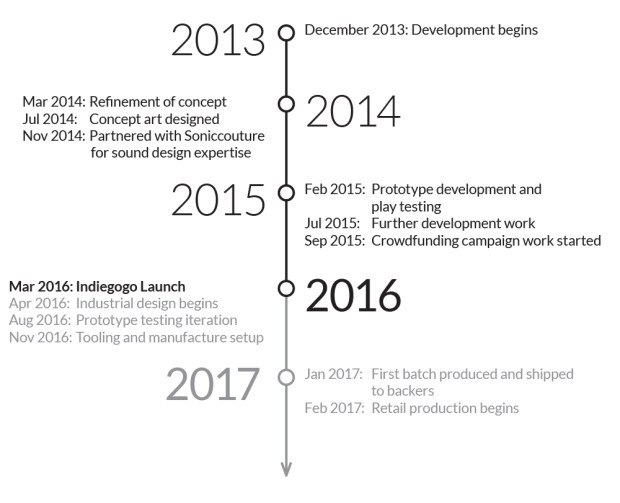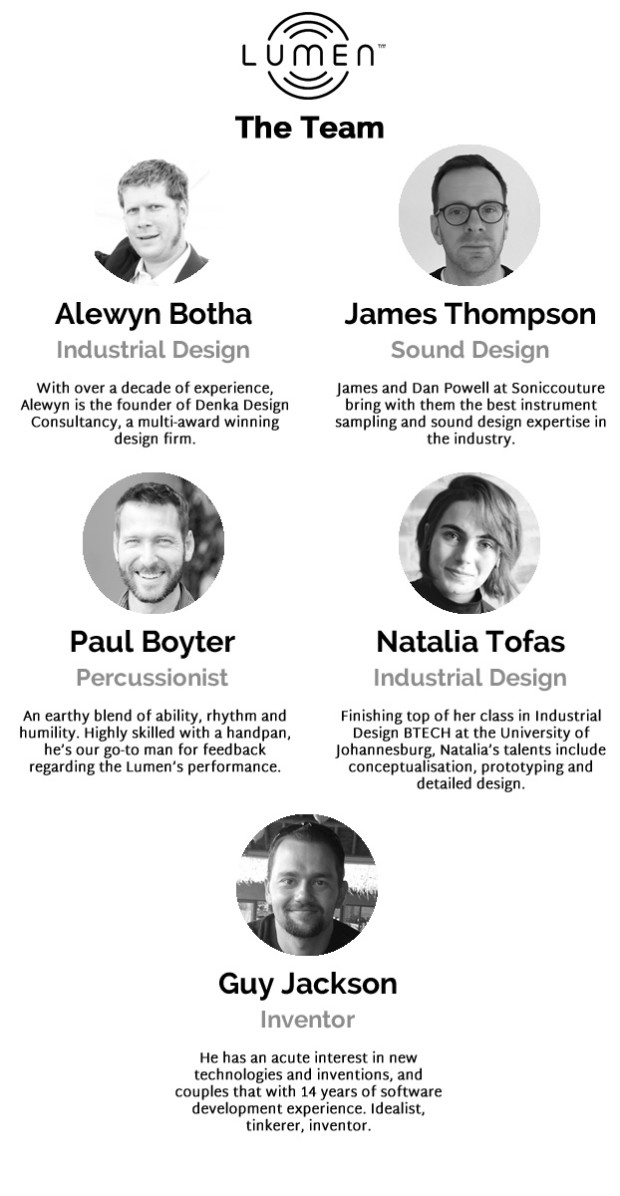 Funding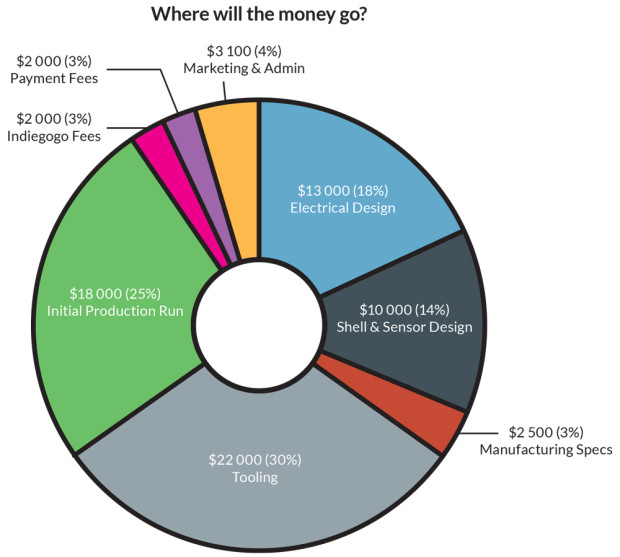 What will it cost?
Super Early Birds: $499

Early Birds: $599

Crowd funding price: $699
Shipping
PLEASE NOTE: Shipping will be charged after the campaign is fully funded. This will allow us the opportunity to negotiate the best possible rate with our shipping partners based on expected volumes.
Risks & Challenges
As this is a new product, there is the chance that we could run into manufacturing and production delays which are beyond our control. We will be open and transparent in these cases, and keep all of our backers in the loop.
We want to make the Lumen from the highest quality components possible, which may take time to source and assemble. We believe we've given ourselves enough time to do that; and if there are any delays we will communicate those as well.
How can I help?
The best way is to back us, we need you!
If you can't, but think that the Lumen is a product that should be available to the world, please share this campaign with friends; every contribution helps.
Find This Campaign On