iCrowdNewswire - Apr 5, 2016
The 1st Soap Recycling Initiative in Haiti
Soap has a positive impact on Waste Management, Waterborne Diseases and Women Empowerment!



is a humanitarian aid worker with 6 years of experience in logistics, finance & human resources. She has been the country director of a Swiss Non-Governmental Organization in Haiti for the last 2 years.

As a Water, Sanitation and Hygiene specialist humanitarian worker,Laure has spent the past 5 years of her life working with Non-Governmental Organizations providing clean water, sanitation and hygiene ​to people in need.

is a communications consultant with 4 years of experience working in graphic design, web marketing & video montage for companies such as Dior, Guerlain, Alstom, and Coca Cola.

This project has been in Laure's mind for several years now. Her passion for water, hygiene and sanitation combined with her dream to start her own organization took root in 2014 when she met Melanie. They spent one year working in the same city in Haiti and from there, developed the desire to work together. Through their friendship, they quickly realized they shared many humanitarian aid values and wanted to make an impact on Haiti's growth using the same approaches. One of these approaches was to continue providing access to hygiene and drinkable water to the poorest, as they both knew these basic needs could save thousands of lives.
Julie and Laure have been friends ever since college and have always stayed in touch, supporting each other's hopes and aspirations.  
In June 2015, Julie, Melanie, and Laure met in Haiti for the first time and the three of them discussed further the idea of starting a soap recycling initiative. 
To turn this dream into reality, Laure left Haiti in July 2015 and spent several months in South East Asia, researching soap manufacturing methods. While in Bali and in Cambodia, she met with successful soap recycling organizations who helped her understand their activities and made it clear to her: it could also work in Haiti. 
In January 2016, she came back to Haiti, ready to start this new adventure with Melanie and Julie…. and ANACAONA was born!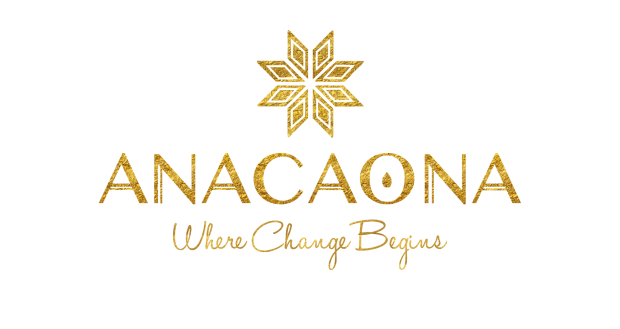 Haiti is located in the Greater Antilles archipelago of the Caribbean, on the island of Hispaniola, shared with the Dominican Republic.
 The 3 black stars you see on the picture below is where we work currently: Jacmel, Port-au-Prince and Cotes des Arcadins. In the coming months, we are hoping to expand to Cap-Haitian and Les Cayes Region.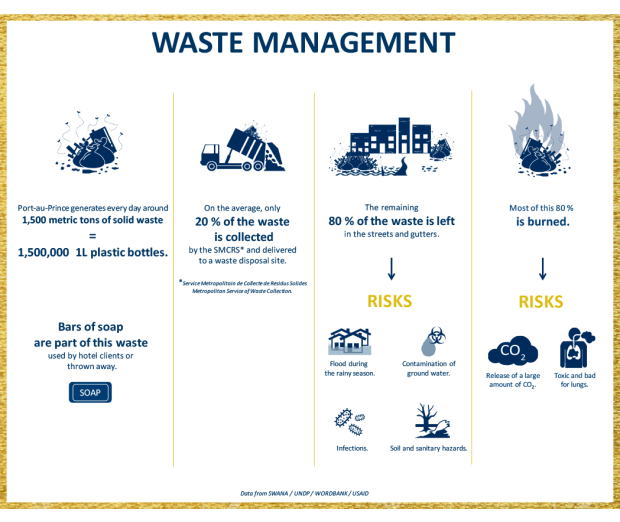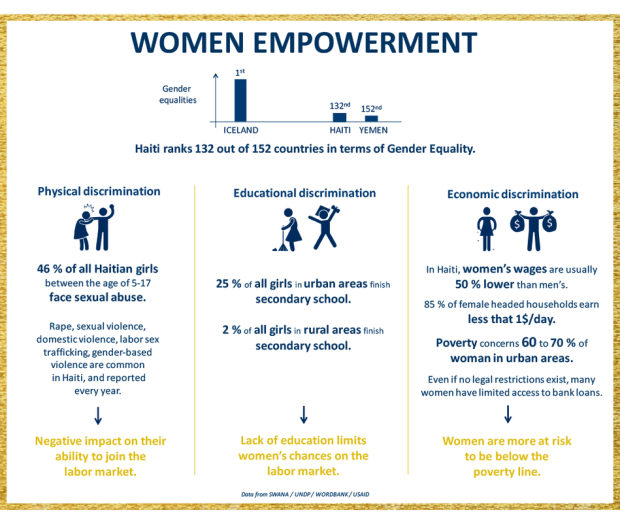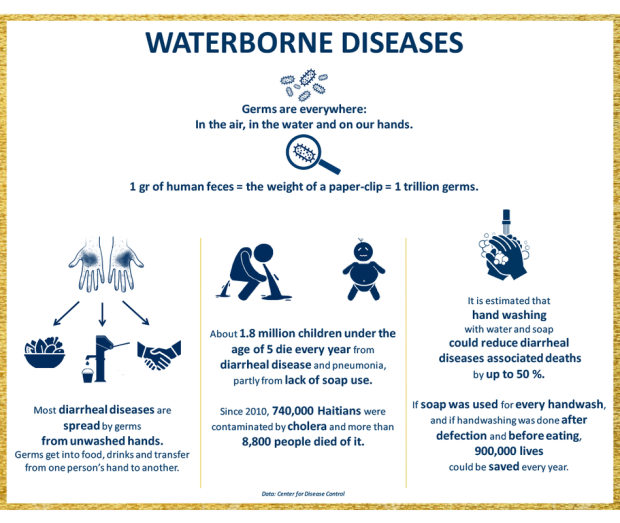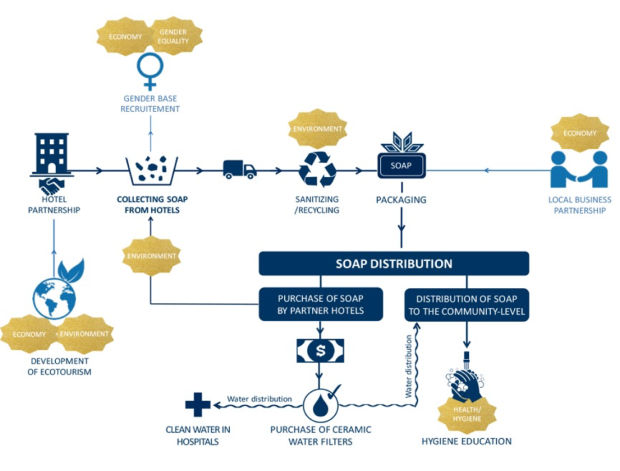 Since every penny matters, here is how YOUR donation will be spent: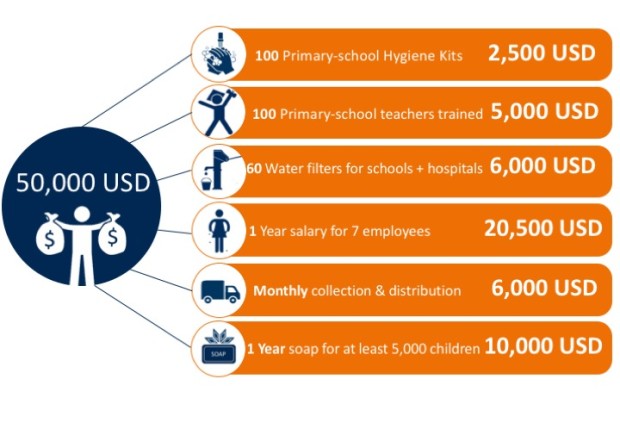 Check-out the UNIQUE and EXCITING gifts you will receive by helping us!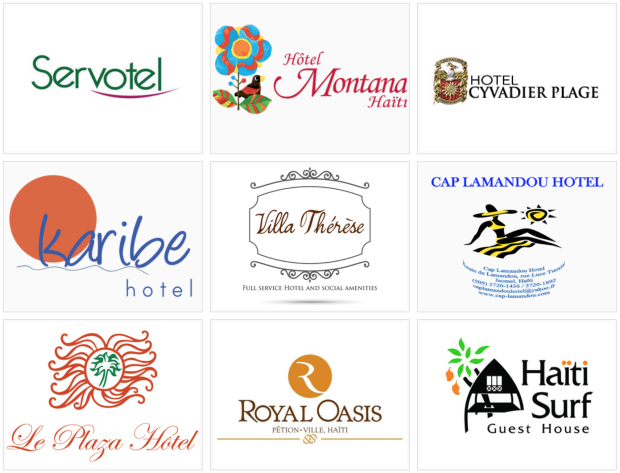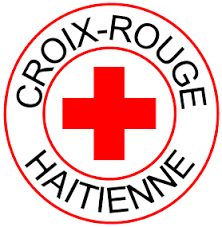 Congratulations! You have made it this far! 
As you are now among our biggest supporters, it's imperative that we be 100% transparent with you…
If we do not raise 50,000 USD by May 16th, we will not be able to sustain our activities for the next 12 months. 
ANACAONA is interested in providing a long term solution for the Haitian people and it would make no sense for us to stop just as we are getting started! 
Imagine us telling our schools partners: "Sorry, we have helped you for 6 months, but for the rest of the school year, the children will have no soap…" 
Imagine us telling our women employees: "Sorry ladies, we have been able to provide a salary for you and your family for the past few months but now we have no money left to continue…" 
You may then ask yourself, "What happens to my money if the girls are not able to raise 50,000 dollars?" if this is the case, you will have allowed the country a head start in health and hygiene, for your donation will have been put to use for the costs incurred during the first months of the project: workshop expenses, soap ingredients, soap donation, and logistics. 
And oh, for what it's worth , our salaries (Melanie, Laure and Julie) are not included in the 50,000 USD.
Last but not least: life in Haiti is challenging. After several years spent living in the country, we are well aware of the daily difficulties and we have already overcome many of them to say the least ! Even though Haiti is often in the press for its turmoil, we believe it is now the time to give the country a sustainable chance. 


Donate to our cause campaign today! Every dollar counts ! 

Talk about our campaign with your friends and family 
Visit our website: www.anacaona.org
Make noise on the social media: Facebook, Twitter, LinkedIn, etc… 

Have you ever thought of linking your business to a Corporate Social Responsibility Program ? Now is the time to do it! If our values meet yours, we would love to hear from you. To become a partner, drop us a line at [email protected]

Like our Facebook page and write something nice on it / send us a mail
If you are in Haiti, or plan to come, encourage us by stopping by our workshop and see us at work!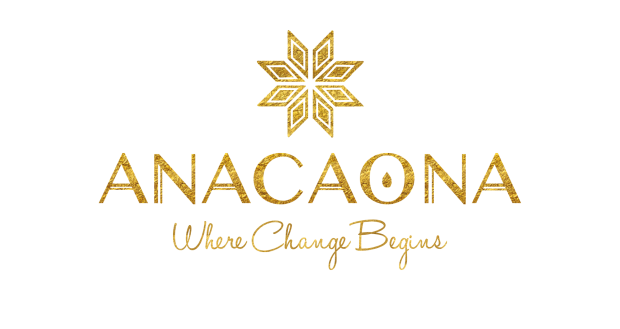 Thank you so much for supporting our campaign!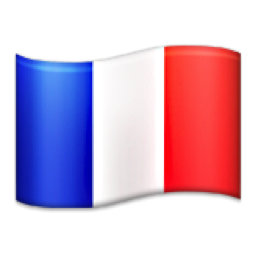 / VERSION FRANCAISE: 
                                               L'EQUIPE ANACAONA
Mélanie GEISER (Chargée des Opérations) : a travaillé dans le milieu humanitaire pendant 6 années dans les domaines de la logistique, des finances et des ressources humaines. Elle a été Directrice Pays d'une ONG Suisse ces deux dernières années en Haïti . 
Laure BOTTINELLI (Fondatrice): En tant que spécialiste Eau, Assainissement et Hygiène dans le milieu humanitaire, Laure a passé ces 5 dernières années au sein de différentes ONG afin de faciliter l'accès a l'eau, l'hygiène et l'assainissement pour les plus démunis. 
Julie ALA (Chargée Communication): Consultante en communication depuis 4 années, Julie travaille dans le domaine du graphic design, web marketing et montage vidéo pour des entreprises telles que Dior, Guerlin, Alstom et Coca-Cola. 
—–
                                        COMMENT TOUT A COMMENCE
Depuis plusieurs années, ce projet trottait dans la tête de Laure. Sa passion pour la thématique de l'Eau, l'Assainissement et l'Hygiène associée à son rêve de démarrer sa propre organisation a pris racine en 2014 quand elle a rencontré Mélanie. Pendant une année, elles ont vécu dans la même ville en Haïti et de là est née l'envie de travailler ensemble. Au travers de cette amitié, elles ont rapidement réalisé qu'elles partageaient de nombreuses valeurs humanitaires et souhaitaient avoir un impact sur la croissance d'Haïti en utilisant les mêmes approches. L'une d'entre elles consistait à pérenniser l'accès aux services d'eau potable et d'hygiene pour les plus vulnérables car elles savaient que répondre à ces besoins de base pourrait sauver des milliers de vie. 
Julie et Laure sont amies depuis leurs années universitaires. Elles sont restées proches et se sont soutenues mutuellement dans leurs projets et leurs  aspirations. 
En Juin 2015, Julie, Mélanie et Laure se sont rencontrées en Haïti pour la première fois et ont discuté plus en profondeur de leur envie de commencer une initiative de recyclage de savon. 
Pour que ce rêve devienne une réalité, Laure a quitté Haïti en Juillet 2015 et a passé plusieurs mois en Asie du Sud Est avec l'idée de récolter davantage d'informations sur les méthodes de fabrication de recyclage de savon. A Bali et au Cambodge, elle est allée à la rencontre d'organisations de recyclage de savon prospères qui l'ont aidée à comprendre leurs activités et modes de fonctionnement. C'est à partir de ce moment qu'elle était convaincu: ceci pouvait aussi fonctionner en Haïti. 
En Janvier 2016, elle est retournée en Haïti, prête à commencer cette nouvelle aventure avec Julie et Mélanie…. et ANACAONA est né !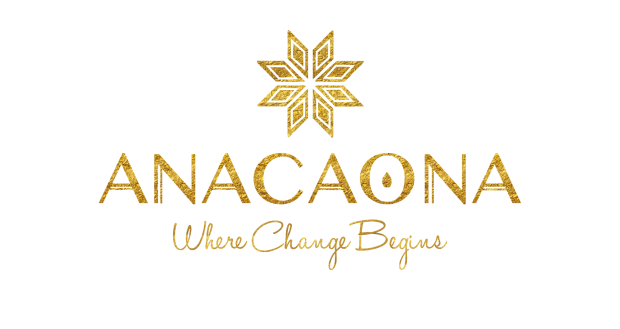 NOS LIEUX DE TRAVAIL
ANACAONA travaille en Haïti sur 3 zones géographiques: Jacmel, Port-au-Prince et la Côte-des-Arcadins. Dans les prochains mois, nous souhaitons nous étendre à la zone des Cayes et au Cap-Haitien. 
                                                   OU VA VOTRE ARGENT? 
Avec 50,000 USD: 
– 2,500 USD: 100 kits d'hygiène pour des écoles primaires 
–5,000 USD: 100 formations d'hygiene pour des professeurs d'écoles primaires
–6,000 USD: 60 filtres à eau pour des écoles et des hôpitaux
–20,500 USD: 12 mois de salaire pour 7 employées 
–6,000 USD: Collecte et distribution mensuelle de savon 
–10,000 USD: Une année entière de savon pour au moins 5000 écoliers
                                                       RISQUES ET DEFIS
Felicitations d'être arrivé jusqu'ici ! 
Comme vous êtes maintenant l'un de nos plus grands supporters, il est impératif que nous soyons 100% transparentes avec vous…
Si nous n'atteignons pas notre objectif de 50 000 USD au 16 mai, nous ne serons pas en mesure de maintenir nos activités pour les 12 prochains mois. 
Pour ANACANONA, il est important de proposer une solution sur le long terme pour le peuple haïtien et il ne fait aucun sens pour nous de nous arrêter alors que nous commençons à peine. 
Imaginez-nous dire à nos écoles partenaires: "Désolée, nous vous avons aidé pendant 6 mois, mais pour le reste de l'année scolaire, les écoliers n'auront pas de savon…" 
Imaginez-nous dire à nos employées: "Désolée mesdames, nous avons été en mesure de vous payer un salaire pour vous et votre famille depuis quelques mois, mais maintenant, nous n'avons pas assez d'argent pour continuer à vous employer…"
Vous vous demandez alors surement: "Que devient mon argent si ANACAONA n'atteint pas les 50 000 USD?" Si tel était le cas, votre aide aura permis au pays d'avoir une aide supplémentaire au niveau de l'accès à l'eau et l'hygiène, dans la mesure où votre contribution aura été mise à profit pour couvrir les frais des premiers mois du projet: les frais d'atelier, les ingredients pour le savon, les distributions de savon et la logistique. 
On aimerait aussi vous dire que nos salaires (Laure, Melanie et Julie) ne sont pas inclus dans les 50,000 USD. 
Dernier point, mais non le moindre: la vie en Haïti est un défi quotidien. Après plusieurs années passées à vivre dans ce pays, nous sommes bien conscientes des difficultés et le moins qu'on puisse dire c'est que nous en avons déja surmonté beaucoup! 
                                       NOUS AVONS BESOIN DE VOUS MAINTENANT! 
Soyez généreux!
Faites un don aujourd'hui pour notre campagne. Chaque dollar compte! 
Faites du bruit! 
Parlez de notre campagne avec vos amis et votre famille
Visitez notre site web: www.anacaona.org
Faites du bruit sur les réseaux sociaux: Facebook, Twitter, LinkedIn, etc..
Commencez un partenariat entre votre entreprise et ANACAONA
Avez-vous deja pensé à developper un Programme de Responsabilité Sociale au sein de votre entreprise? Voici l'occasion de le faire! Si vous partagez nos valeurs, nous serions ravies de rentrer en contact avec vous. Pour devenir partenaire, écrivez-nous à [email protected] 
Encouragez-nous! 
Aimez notre page Facebook et laissez un gentil commentaire/ écrivez-nous un email 
Si vous êtes en Haïti, ou planifiez de venir, passez-nous dire bonjour à notre atelier et voyez-nous à l'oeuvre!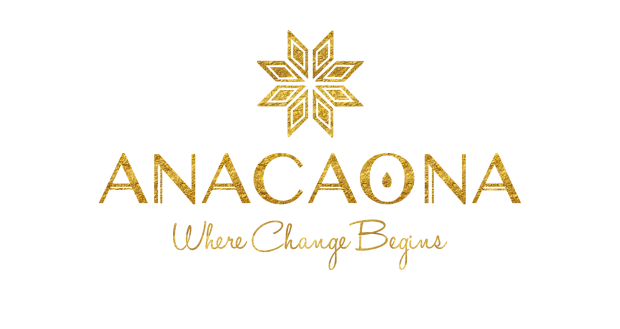 Un grand merci pour votre soutien ! 
Find This Campaign On