iCrowdNewswire - Apr 3, 2016
The Ithaca Popcorn Company
Help the Ithaca Popcorn Company Get Popping!!!
Calling all Popcorn Lovers, Family, and Friends! We are are extremely close to opening the Ithaca Popcorn Company and we need your help in order to purchase the last piece of equipment needed to make fabulous gourmet savory and sweet popcorn goodness. 
How We Got Here:
It's funny how when you get older you start to think about all the things you'd like to do and didn't. In our case, Robin & I, had long tossed around various business ideas but they just never felt quite right. That all changed when on vacation we wandered into a quaint popcorn shop to grab our favorite snack food. During our ride home we realized that a gourmet popcorn company would be an awesome addition to the Ithaca community and while their popcorn was good we know we could make a better line of gourmet popcorn – one that wasn't filled with GMOs, corn syrup, artificial colors, or preservatives – and one that would lend support to other small businesses in the area by sourcing some of our ingredients locally.
Whenever I smell popcorn, I immediately think about helping my mom make massive amounts of popcorn that literally filled two brown paper grocery sacks for a night at the drive-in movies. I still fondly remember giggling under the stars with my brothers and sister as we happily munched on popcorn as we waited for the movie to start. It's these types of memories we hope our popcorn will stir in others and be enjoyed as new memories are created.
As the idea grew, I set about doing research to learn everything I could about the popcorn business and began to gather recipes then the easy part came, recruiting taste tasters. I knew we had finally turned the corner when our tasters started to ask if they could buy their favorite popcorn flavor. I retired in January 2016 to devote all my time to finding a production location – something that had alluded us for over a year- and I'm happy to report we signed the lease with a shared kitchen a week and 1/2 ago.
Our Mission:
Yes, all businesses need a mission statement and ours definitely reflects our quirky senses of humor. Our mission is to save you from tutti-freaky, day-glow popcorn laden with GMOs, preservatives, and artificial flavors and colors like the stuff below.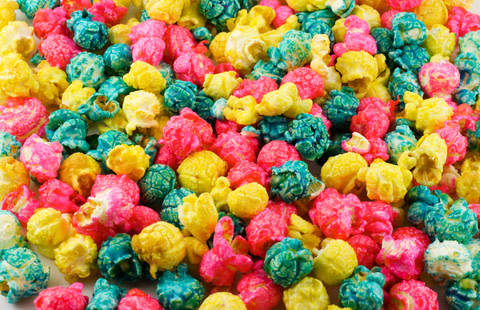 How will we accomplish that? By bringing good old fashioned, all natural popcorn with a twist that is crafted with love and the finest ingredients to you.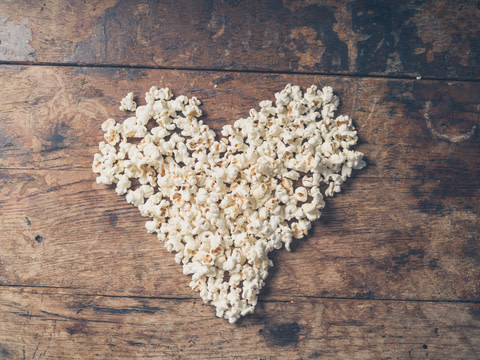 What We Have Accomplished to Date:
I can't believe how much has been accomplished in the last few weeks since securing a location. Here's a quick overview: lease signed, insurances purchased, all additional required licensing and legal paperwork filed, smaller equipment pieces purchased, packaging finalized and ordered, supply ordering initiated, finalized POS products, website under construction, and met with graphic designer for our labeling needs.
How We Plan to Spend the Funds Raised:
The equipment that we plan to purchase:
1.  The Cretor Caramel Processing plant that contains a 10 gallon caramelizer and 60oz popper with table. I literally get giddy with joy just looking at a picture of it. BIG batches of honey caramel here we come.  Cost: $11,216.99 plus tax and shipping.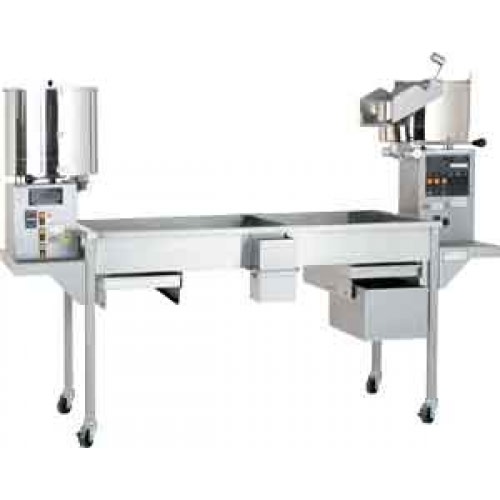 The Impact:
-If you believe Ithaca needs an all-natural snack made with the finest ingredients available then please support our campaign!
-If you are a friend or fan of Ithaca Popcorn Company then please support our campaign!
-If you believe that it takes a village to raise a child or in this case nurture a budding small business and as a bonus helps other local small businesses then please support our campaign!
-If you have become addicted to our caramel popcorn lovingly referred to by some of our customers as "popcorn crack" or one of our other flavors then please support our campaign!
Risks & Challenges:
There are always risks and challenges in opening a new business but without taking risks we are doomed to fail and life is way to short to live with regrets.
The biggest challenge besides finding a location so far has been hitting the kickstarter button and that's only because it's easier for us to help others then ask for help ourselves.
Other Ways to be Supportive:
If you can't contribute at this time but you would still like to help, please:
o  Share our campaign with your family, friends, and co-workers through social media (Facebook, Twitter, etc.) with the Indiegogo tools or via email, phone, fax, or telepathy.
o  Shout our name from the tallest buildings in Ithaca and cities across the world. Okay this may be overkill but if the feeling moves you go for it!
o  Like Ithaca Popcorn Company on Facebook.
Shout-Out Time:
Thanks everyone for all the love and support we have already received! A special shout-out to all the fabulous INFO SCI majors/alumni, the Student Service posse, and Robin's co-workers that have encouraged us each step of the way. I'd also be amiss if I didn't thank Kyle and Graham for telling me over and over to "GO FOR IT", Colin for sharing his mind blowing talent, Zach for always believing in me, Sam for being so patient, and Alex for just being Alex!
Yes, it's a little unusual to give a shout out as part of a campaign but I'm a little unusual and I absolutely refuse to not express my appreciation to everyone that has done so much already to help this dream become a reality.
Find This Campaign On