iCrowdNewswire - Apr 2, 2016
Help Ravneet and Kulvinder volunteer in Ethiopia
A project by: Ravneet Sirha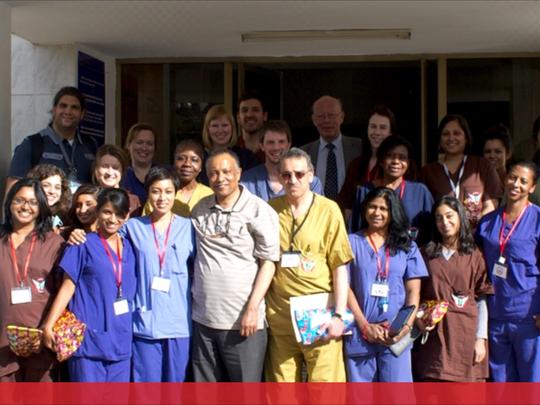 Obstetric and Gynaecology doctor seeks help to raise funds for Ethiopia!
About us
My name is Rav and I have been working as a doctor for 7 years.  I specialised five years ago in Obstetrics and Gynaecology (pregnancy related problems and women's health).  I now work as a Specialist Registrar rotating around busy London Hospitals. 
I am passionate about women's health and have always wanted to work abroad volunteering medical aid to women in developing countries.  I have finally acquired the necessary experience and time off from work to achieve this.   I will be travelling with my husband Kulvinder, a management consultant with Deloitte.  We are both extremely grateful for this opportunity and excited about our trip ahead.
The project
We will be travelling to Ethiopia for 8 days – a group of 4 doctors, 8 theatres/nursing staff and two general helpers.  Ethiopia is one of the world's poorest countries.  Despite a population of 92 million, there are only 2000 doctors.  We will be volunteering at Worabe Hospital in south central Ethiopia. Here we will be providing medical aid to women presenting to us.  Some will have walked miles having had no previous treatment for their gynaecological problems; some will sadly be in advanced stages of gynaecological cancer requiring surgery. 
We will be working a 12-13 hour days to try and help as many women as possible.   We will also be visiting an orphanage, some of us spending time working with the local children, donating clothes and educational material.
What will the funds go towards?
We hope to raise funds to help with the cost of this trip and would be extremely grateful for donations made, however small.
We are raising 1500 for flights, transfers and accommodation.
Any extra funds will go towards helping the rest of the team get to Ethiopia as well as funding medical supplies and equipment.
The trip is organised by a small charity: WingsofHealing.org.uk  .   The website has details of previous visits to Ethiopia and some background about the charity.  
Please share the project with anyone you think will support us, on Facebook, Twitter, LinkedIn, email…
Thank you for your support and kindness
Rav & Kul