iCrowdNewswire - Mar 31, 2016
Twirl
Connect through gifts that hold messages that uplift, inspire and strengthen.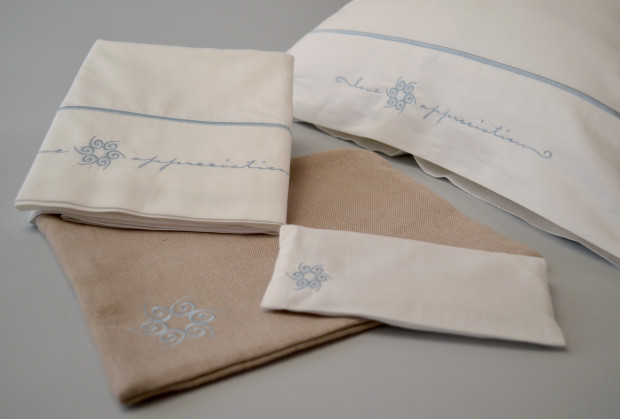 Take your Twirl gift and Infuse it with a simple message. Words chosen with intention have power. Each gift from TWIRL, allows you a moment to breathe, smile, open your heart to someone else and share your love, joy and connection. What will you create by sharing your thoughts and words? How might they interweave with others'  to create something even more powerful than you can imagine alone?
Help us launch the gift of Twirl
We need your help to make sharing the gift of Twirl a reality. We are working towards a goal of $50,000, with the breakout of how these expenses will be used shown in the chart below.  This will allow us access to the summer gift shows in 2016 with available inventory consisting of pillowcase gifts sets from Peacock Alley, and robes from ContourMD made with fabric from Fabri-Quilt.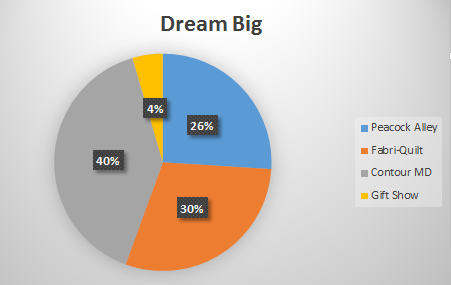 Help us achieve this by selecting one of the available perks. 
Who is TWIRL?
Twirl was founded by Pam F. and Linda P. These beautiful women were drawn together by the teachings of connection and love! Their vision began through Pam's expertise in the gift industry and her work with Creative Candles.  It was there Pam initially developed the idea of TWIRL and found an opportunity to impact the lives of others with the thoughtfulness of gifts.  Linda has run Plaza Wellspring, a center for movement and mind/body connection, since 2005. This role connected her to Pam and allowed her to bring her passion to the work of uplifting others and to the business of Twirl.  Graphic designer, Rachel Eilts, took their passion and created the beautiful expression of TWIRL.
Together, these 3 women are the mind, heart and hands of TWIRL, and their collaboration will bring your loved ones a timeless gift of love.
Our US Manufacturing Partners
Peacock Alley (Dallas, TX) This luxurious linen market was so inspired by the concept of TWIRL they are working with us to create a private label of pillow case gift sets.
Contour MD (KC, MO) A hometown business is helping us develop a line that includes high end night wear, robes and scrubs, all with positive messages to relax and inspire you. 
Fabri-Quilt (KC, MO) A local manufacturing company where we have sourced many of our beautiful fabrics.
Stitching Change (KC, MO) is a grassroots project to help refugee women empower themselves. These women are stitching for the TWIRL connect collection and infusing these gifts with meaning. 
Amethyst Place (KC, MO) is a home for mothers recovering from addiction.  They are helping TWIRL with some of our projects.
Help us spread the word
Help share Twirl. It  is a priceless gift is to be present for you, and those dear to you. Twirl is a constant reminder of your support, love and well-being. When we focus more on what we appreciate, we experience less stress. When we focus more on love, we feel better. To make this work please help share this concept with your loved ones and friends through your social network. Let love and appreciation flourish.
Challenges 
Finding domestic manufacturing partners who meet the Twirl standards and are willing to work with a startup company has been one of the greatest struggles. 
This challenge has been met thus far through the team's willingness to contact successful industry leaders and ask for their counsel and connections.
Pam's experience as a manufacturer who has worked with private labels  helped give insight to the other side of the relationship and provide strategies for moving forward. In addition the small size of TWIRL allows for flexibility and agility in responding to challenges and opportunities as they arise.
Find This Campaign On