iCrowdNewswire - Mar 29, 2016
Kuvée: The Smart Wine Bottle that Keeps Wine Fresh
Keeps wine fresh for 30 days, so you can enjoy wine by the glass at home.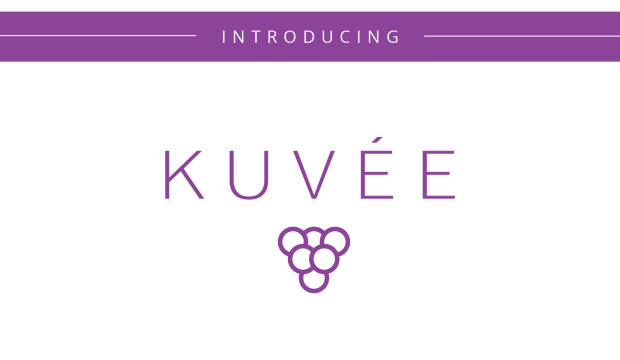 The world's first smart wine bottle that keeps your wine fresh for 30 days.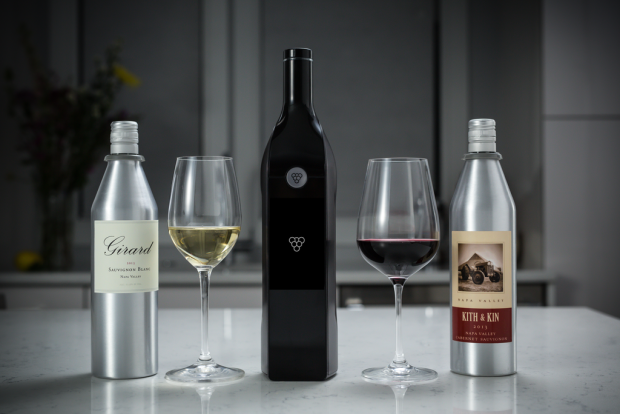 If you like wine as much as we do, you'll love Kuvée: it's the world's first and only bottle that ensures your last glass of wine is just as great as your first. Our patent-pending Kuvée bottle keeps your wine fresh for 30 days, so go ahead, open a few, and enjoy your favorite whenever the mood strikes. With Kuvée, you never have to choose just one – order as many wines as you like from our selection of delicious California wines and never worry about a wine going bad anymore.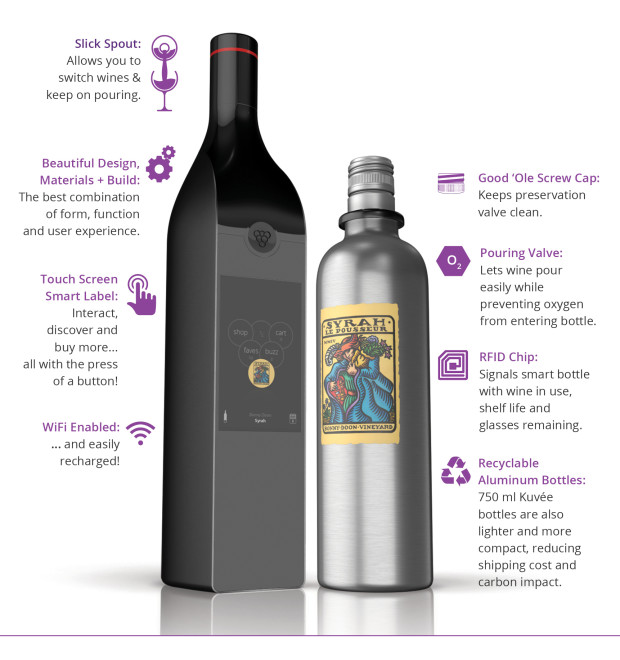 Don't just take it from us, hear what people who have been using Kuvée have to say! We have been testing the product and service of Kuvée since October 2015, and will continue to grow our testing program until release.

We are rolling Kuvée out regionally to ensure quality service and fast shipping times. The first batch of Kuvée Bottles will ship to California & Massachusetts residents in October 2016. We will ship more Kuvée Bottles to California, Massachusetts, New York, Oregon and Washington in December 2016, just in time for the holiday season. Rest assured, as long as you live in a state that allows Direct to Consumer wine shipments, we will be coming your way in early 2017. If you live in a state that's marked "not available" on the map, we're unfortunately not allowed to ship to you. Kuvée is currently only available in the United States – other countries to follow!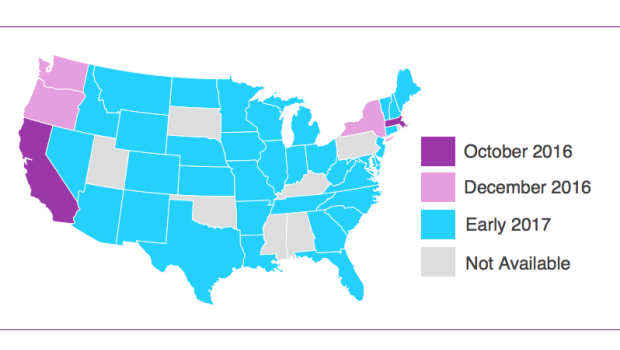 You're relaxing at home with a friend. You want red, and he wants white. What are you going to do, open two bottles? With Kuvée, just do it – they both stay fresh.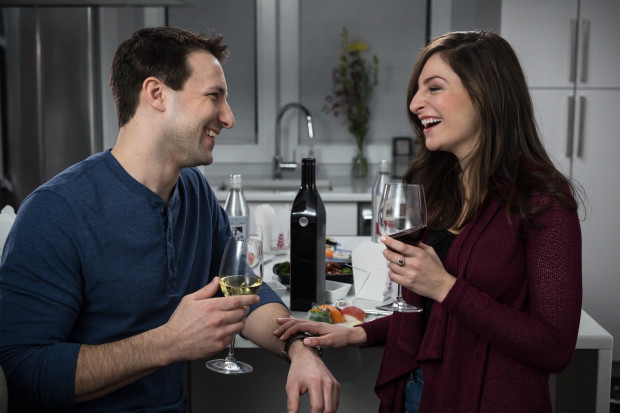 You get home after a long day of work, and you just want one glass of your favorite wine… but you don't want to waste the whole bottle. With Kuvée, have that glass you're craving, as the wine stays fresh for 30 days.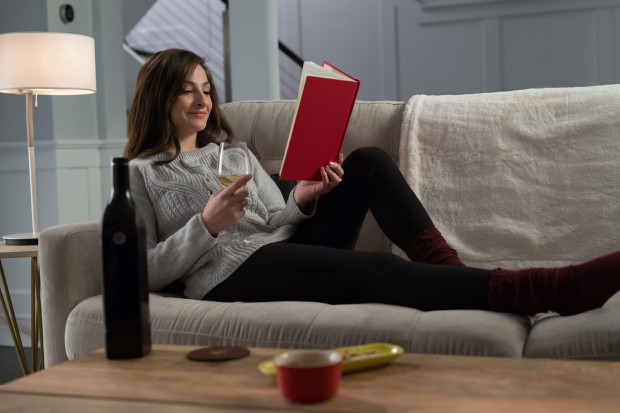 You love entertaining, and you want to make sure that everyone gets what they want. Which bottle do you open? There's no way to please everyone at once. With Kuvée, you can make it a party! Open as many bottles as you like so everyone can have their favorite wine!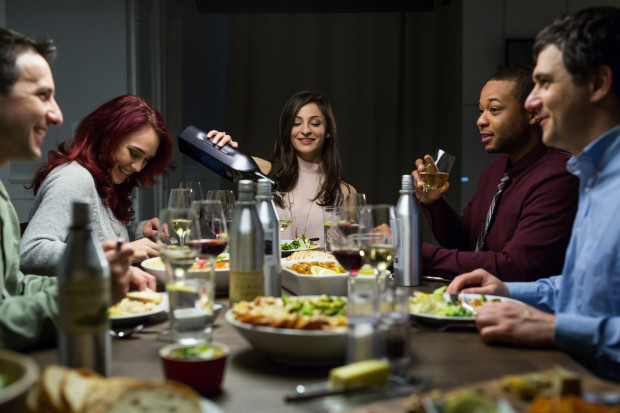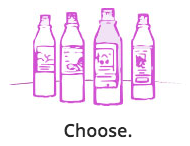 Select a Kuvée wine from your personal collection.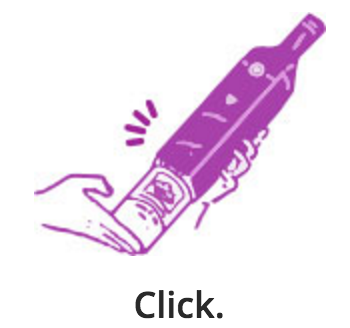 Click the Kuvée wine into the Kuvée Bottle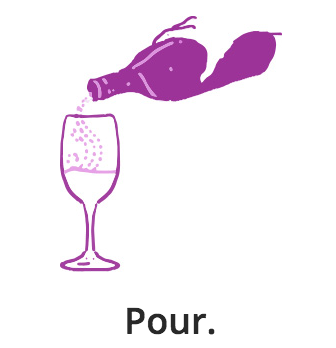 Pour yourself a glass.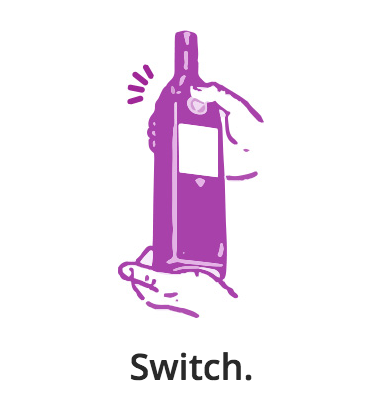 Craving something different? Simply eject the wine from your Kuvée Bottle, insert another wine, and pour.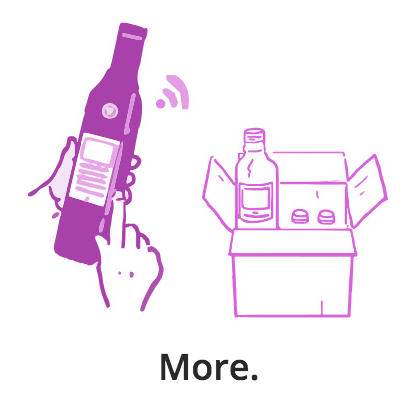 Purchase your favorite wines from the WiFi connected Kuvée Bottle, for the same prices you'd pay in store.
Kuvée wines are 750ml, just like a regular wine bottle.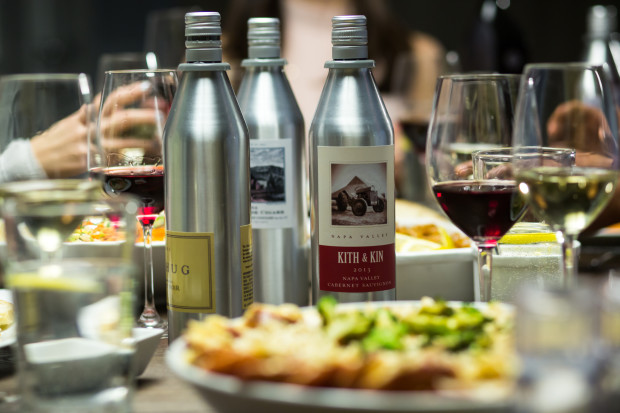 Your wines are shipped right to your door. Once you're ready to enjoy, just insert your wine into the Kuvée Bottle.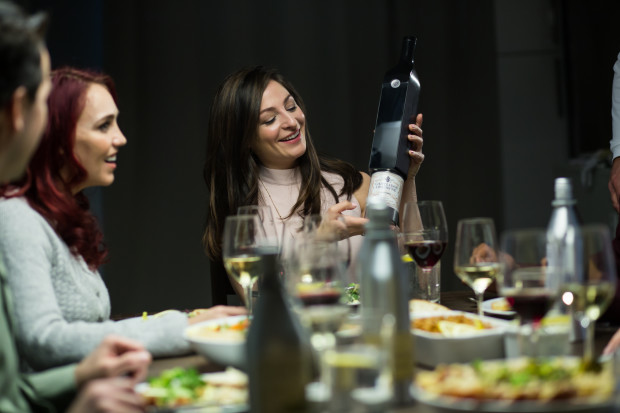 Kuvée keeps your wine fresh for up to 30 days, so mix it up and enjoy the wine you love whenever the mood strikes. Switching between wines is easy.

Don't know which wine to choose? Kuvée learns what you like and recommends more wines for you to try. And if you need more wine, you can order right from the Bottle through the integrated touchscreen display.

Oh, and when you want to pour a glass, just tilt and pour like you would pour from a normal wine bottle!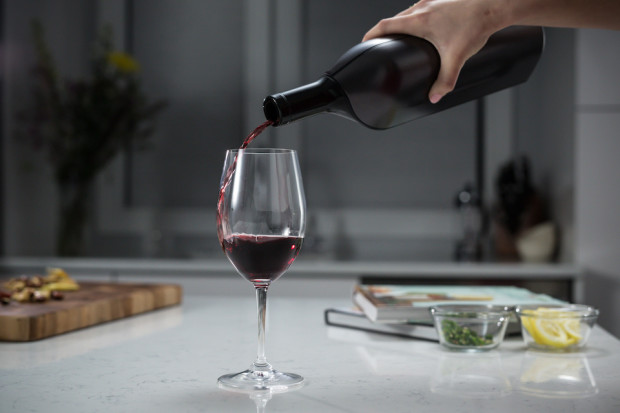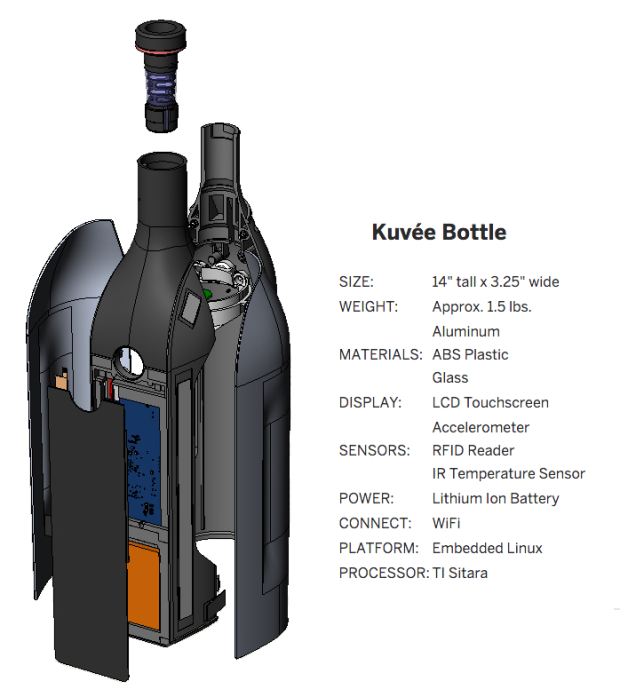 You might recognize our launch partners: they make some of the best wine in California. We're working with wineries like Bonny Doon, B.R. Cohn, Pine Ridge, Round Pond, Girard, and Schug to bring many of their most popular labels to the Kuvée marketplace. Don't see your favorite wine on the list? Not to worry — we're just getting started and are actively growing our list of wineries and labels. By the time we start shipping in October, you'll be able to choose from at least 48 different yet delicious wines ranging from bold reds to fragrant whites.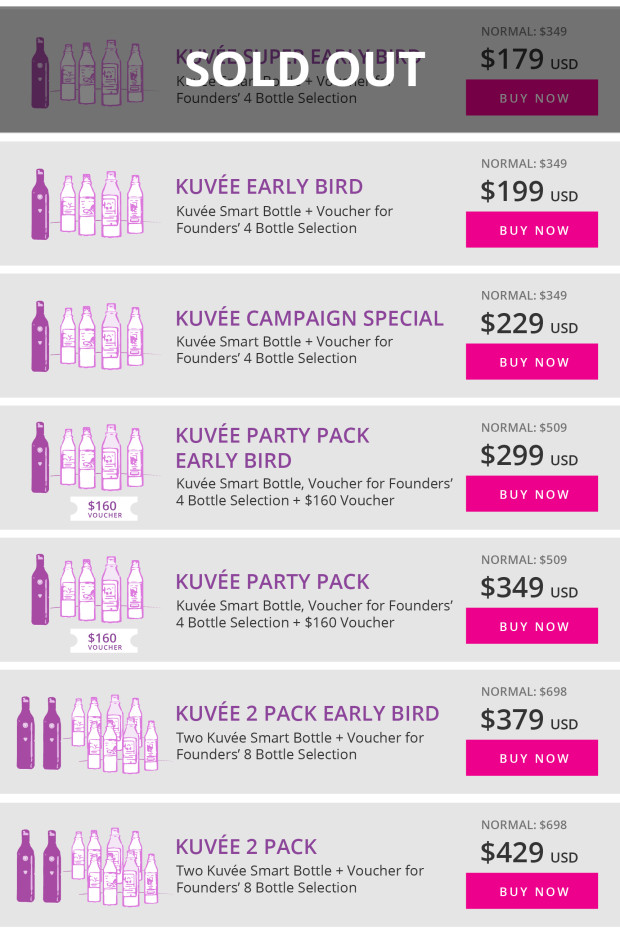 We are a seasoned team of wine lovers, winemakers, technologists, designers, engineers and marketers, with backgrounds from places like Keurig, Bladelogic, iRobot, Harvest Automation, Brontes Technologies, Rethink Robotics, MIT, and more. Every single one of us is passionate about making wine more accessible, affordable, convenient and most of all, fun.
Our wine experts, Vijay and Nils, are working with Masters of Wine and Master Sommeliers to bring a curated selection of wines to your fingertips. We are building a community of wine drinkers who give us their honest feedback and also suggest new wines to add to our growing selection.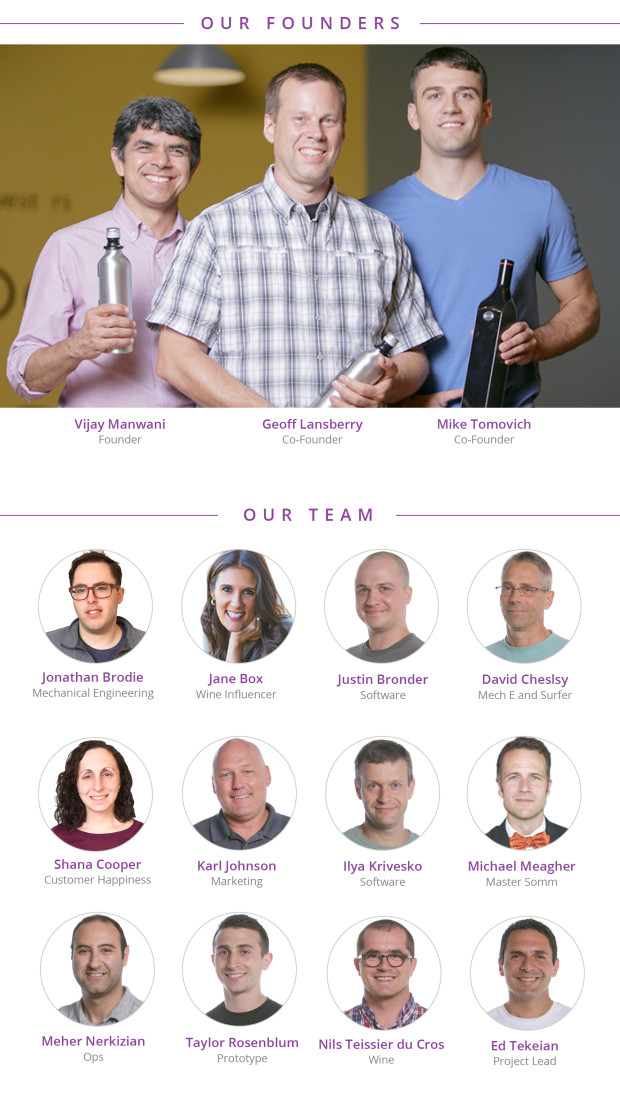 Geoff installing the magic into the Smart Bottle electronics.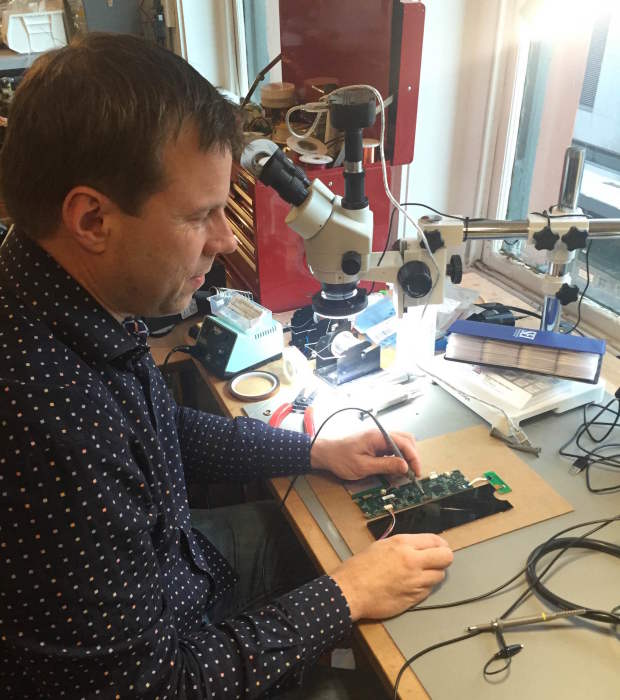 Our winemaker and resident Frenchman Nils inspecting the bottling line at one of the wineries we are working with.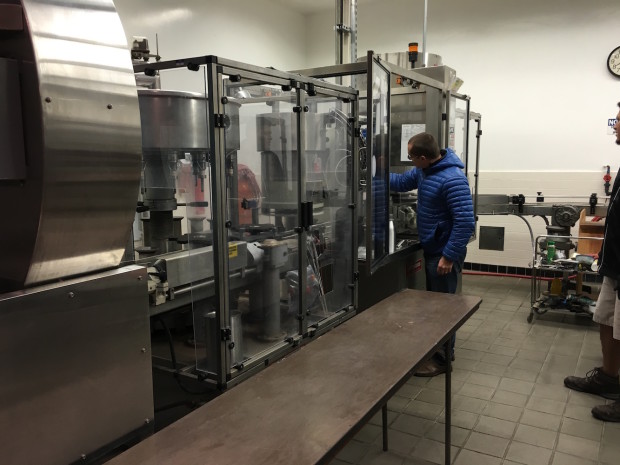 Ed thinking about surfing while 3D printing some prototype valve parts.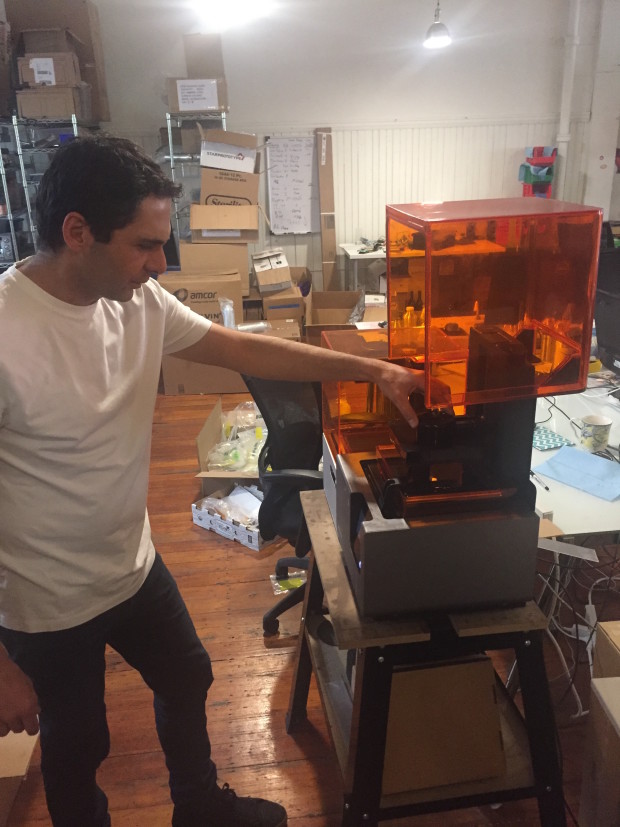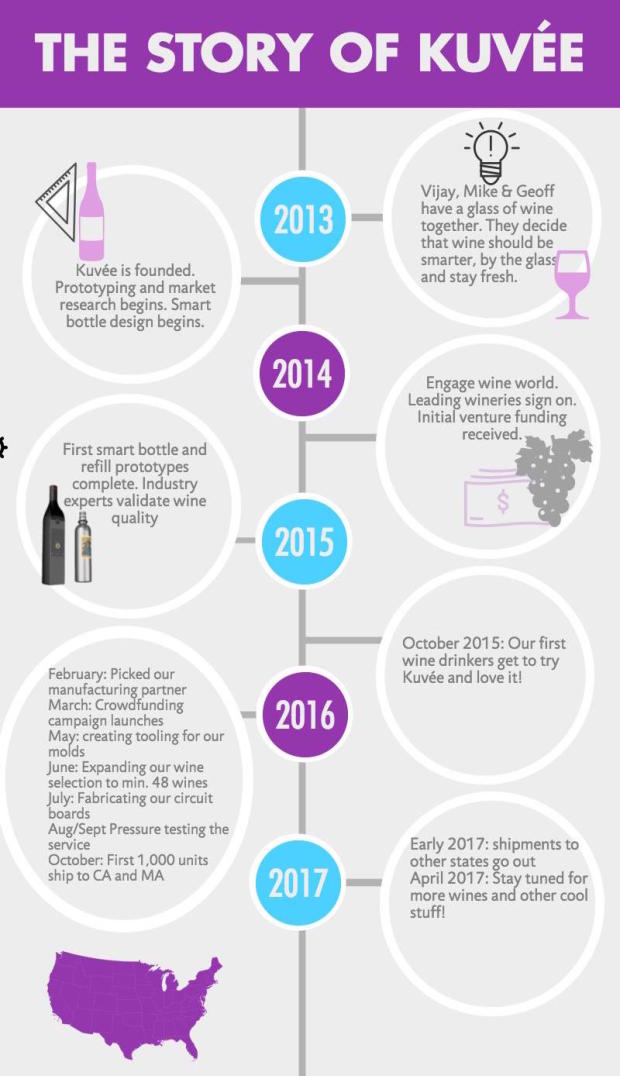 Kuvée is a team of experienced entrepreneurs, engineers, and marketers. We've been around for over two years, and have raised Venture Capital funding from places like General Catalyst, Founder Collective, and Bolt. A small group of wine lovers has helped us with their feedback since October 2015. Production at our manufacturing facilities has already begun and is on track for the schedule described above and we have already established relationships with a dozen top-notch wineries.


Wine is more fun with friends! Help us spread the word, and earn some wine vouchers. If someone buys through your unique referral link, you get $20 in wine credit, and they get $20 in wine credit too! Earn up to $200 in wine credit. After purchasing one of our perks, we'll send you a follow up email with your link and more detailed instructions. If you want to get started sooner than that, you can find your referral link on the Indiegogo site. See that video at the top of the page? Click the 'link' button to generate your unique referral URL, and share!

Who can order Kuvée?
The first batch of 1000 Kuvée Bottles will ship to California & Massachusetts residents in October 2016. Our first priority is creating an awesome customer experience, so we're taking it slow, making Kuvée available to California & Massachusetts residents first. Why? California is the largest wine market in the US and Massachusetts is home base to many of our friends, family and loyal beta users. Soon after, we will ship more Kuvée Bottles to additional major wine markets such as New York in December 2016, just in time for the holiday season. But rest assured, as long as you live in a state that allows direct to consumer wine shipments we'll will be coming your way soon.
I live outside the US – will Kuvée be available to me?
We're aiming to bring the Kuvée experience to other countries outside the US in the future, but cannot currently accept pre-orders from other countries.
What are the advantages of pre-ordering a Kuvée before it ships in October?
You'll be amongst the first and select few Kuvée owners who are helping us bring this amazing new product to market. Your valuable feedback will help us develop new software features and improve our selection of wines and overall experience. In addition, depending on your perk of choice, you'll save up to 50% off the future retail price including valuable bundles of our delicious wine to get you started!
How does buying wine through Indiegogo work?
You're not technically buying the wine through Indiegogo, you're buying a voucher for our 4 Founder Wines (and maybe vouchers for wine credit too). This voucher is a receipt of payment for four bottles of premium wine that have been ordered by you from the producer of wine that may be used with the Kuvee Bottle.  Payment in full for the wine was transmitted directly to the wine producer, who will confirm acceptance of your order and your purchase, as well as your eligibility to receive wine in your state and an attestation of your age, prior to shipping.Presuming your order is accepted by the producing winery, the wines will be shipped to you from the winery on the same date the Kuvee Smart Bottle ships.
How many glasses are in each Kuvée Wine?
Each Kuvée Wine contains 5 glasses, or 750ml of wine, same as a standard wine bottle you might purchase from your favorite shop.
Is it possible to pour wines I already own into Kuvée?
No. We fill following the same process and standards as glass bottles. This guarantees that the wine is filled under the watchful eye of our winemakers to assure maximum freshness and quality is delivered to you.
Does Kuvée Wine require special storage or handling?
Our wines don't require any special handling. However, we suggest that when wines are not in use, you keep them in your refrigerator (both white and red wines). This makes sure they're always handy, and more importantly, never too warm.
How do I purchase more wine?
There are three ways to order wine from Kuvée: from the Bottle's touchscreen, via our mobile app, or at kuvee.com. To begin, visit kuvee.com and create an account with your billing, credit card and shipping information. When you are ready to purchase wines from your Kuvée Bottle, the smart label will lead you through prompts to connect to your WiFi network and then link the Kuvée Bottle to your account. In less than a minute or two you'll be ordering more wines right from your Kuvée Bottle's touchscreen. If you're away from your Kuvée Bottle, you can always order more wine by downloading our app, or visiting kuvee.com to place an order from your phone, tablet or computer.
Will Kuvée wines be available in stores or shops other than kuvee.com?
Not at this time. It's possible you may find our wines in the tasting rooms of our partner wineries, or they may even be available through their online stores; but for now, we have no plans to sell our wines through brick and mortar retailers. This way we can afford to deliver the richness of the Kuvée experience, and we don't have to charge a premium for our wines.
How long will the Kuvée Bottle operate between charges?
A fully charged Kuvée Bottle will support up to 6 hours of activity, which allows you to use the touch screen label and access all of the sensor-generated drinking tips. When not in use, the bottle electronics will go to sleep, significantly extending battery life. The simplest thing to do is to just place your Kuvée Bottle back on the charging dock at the end of the day and let it recharge overnight.
Do I have to connect to WiFi to use Kuvée?
Nope, but if you're not connected to WiFi, you miss out on several key Kuvée features. Without WiFi you can't shop for or purchase wines directly from the Kuvée Bottle. The indicator for drinking life remaining on each open wine package is disabled. You won't have access to new wines, associated stories and interesting factoids through the Kuvée Bottle until an internet connection is established.
Find This Campaign On