iCrowdNewswire - Mar 29, 2016
To Catch a Macaw
A film about biologist Erica Pacífico and her brave efforts to protect the Lear's Macaw in Brazil.
Short Summary
'To Catch a Macaw' is a short documentary about biologist Erica Pacífico and her courageous efforts to protect the Lear's Macaw in Brazil.
To protect these rare endangered birds facing threats such as poaching and habitat loss, Erica and her team will go on a challenging mission to microchip Lear's Macaw chicks living high up on sandstone cliffs in Northeast Brazil. Working conditions are extreme and the timing for this expedition is critical – they must get to the chicks before they fledge the nests.
Her mission is crucial to better understand the species' biology, behaviour and environmental needs. This valuable knowledge can steer conservation efforts in the right direction to ensure the safety of their natural habitat and protect them from harm.
Heroic conservation stories like Erica's deserve to be told. With your help, we can make this documentary possible!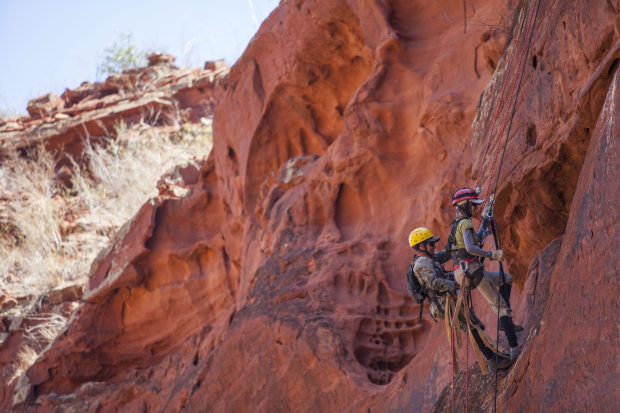 OUR HEROINE: ERICA PACÍFICO
Erica is a Brazilian zoologist and the first researcher that has ever been allowed access to the Lear's Macaw nests. She holds true passion for safeguarding these birds and has dedicated her life to them for almost ten years now.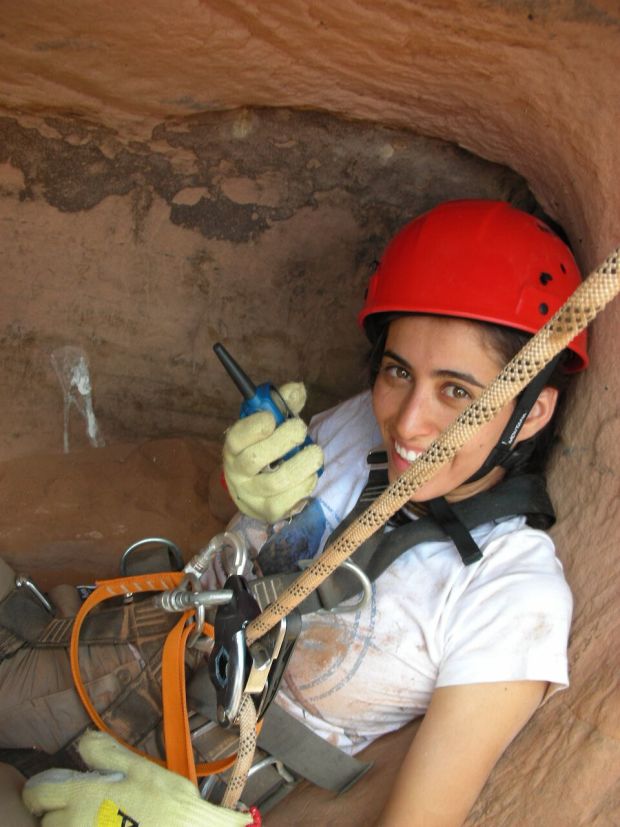 THE SPECIES: LEAR'S MACAW
The species was first described in 1858 by Napoleon's nephew, Lucien Bonaparte, from an illustration by the famous British poet, Edward Lear. However, for over a century, these parrots were known to science only from trade birds. Their natural habitat remained a mystery until 1978 when the first wild population was found by naturalist Helmut Sick. Only then was it accepted as a distinct species.
Lear's Macaws can only be found in northeast Brazil, in a remote region of the dry Caatinga scrub forest. These large blue parrots pair for life and parents raise their chicks together. For reasons like this, these charismatic birds can arouse public interest and sympathy. Telling this story is a chance to stimulate conservation awareness and action that will help protect their entire ecosystem.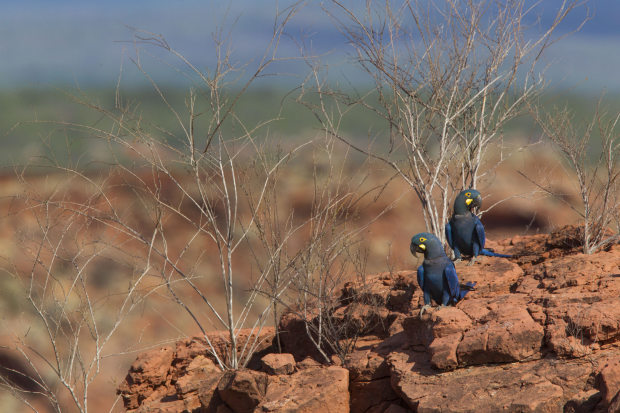 The Impact
Thirty years ago, the exquisite Lear's Macaw was on the brink of extinction – there were only 70 known birds left in the wild. Since then, amazing work has been carried out and supported by various organizations* along with local landowners and, for the past eight years, Erica. Working together to help conserve the species, they've achieved astonishing results: numbers have increased from a few dozen in the late 1980s to about 1300 today.
In October 2016, when 'To Catch a Macaw' is completed, it will be screened at the BBC headquarters in Bristol, UK. The plan is to then enter the documentary into conservation film festivals around the world so we can share this success story far and wide. Also, in order to reach the local people living in close proximity to these amazing birds, a future campaign will advocate for a screening in Canudos, Brazil.
* Organizations that are responsible and contribute to the Lear's Macaw conservation include: Biodiversitas Foundation, American Bird Conservancy, Disney Worldwide Conservation Fund, Loro Park Foundation, Judith Hart Fund, Boticário Nature Protection Foundation, CEMAVE (ICMBio), IBAMA, Zoos of São Paulo and Rio de Janeiro, Brazilian Society of Ornithology and Bush Gardens.
Meet the Crew
PRODUCER/DIRECTOR and CAMERAWOMAN: ANGELA PROCHILO
Angela is a Brazilian biologist and photographer. After volunteering in conservation programs in Brazil and Costa Rica, as well as having studied and gained work experience in Journalism, Biology, Photography and Environmental Education, it became clear that making nature documentaries would allow her to blend her passions and skills in a meaningful way. In 2015, she received a scholarship to study Wildlife Filmmaking at UWE Bristol in partnership with the BBC and is now producing her first nature documentary 'To Catch a Macaw'.
CAMERAMAN and FIXER: CÉSAR LEITE
César is a Brazilian biologist with training in Wildlife Filmmaking by the BBC who truly believes in the importance of science communication. He works around Brazil in public universities teaching everything he has learned and sharing his remarkable experiences in ongoing wildlife film projects. In 'To Catch a Macaw', he is part of the team as a fixer in Brazil and cameraman.
What We Need & What You Get
Up until now, the project has been self-funded. Part of the needed material was either already bought with our own efforts, hired from Angela's university or kindly lent by friends.
We're now at a point where we need to supplement funds, mostly for the shoot. Here's the breakdown:
Our biggest expenses will be:
getting both crew members on location;
paying for equipment insurance;
arranging other much needed equipment such as solar panels and a small generator.
Overloading the responsibilities of production management, camerawork and sound recording onto one person would affect the potential quality of the film. To avoid this risk, it's important that César and Angela work as a team.
Bringing cameras, lenses, gadgets and computers on location always involves risks of theft and damage. Although we take great precautions to ensure the safety of our equipment, we can't go without insurance for it all. Unfortunately, this will take a large chunk of our budget.
Since we'll be camping and shooting in a remote location, there will be no electricity to charge our equipment. A few items can be charged in the vehicle, but to guarantee that our entire kit is fully powered and ready to shoot on schedule we'll need solar panels and a small generator. Just imagine how AMAZING it would be to power our documentary shoot entirely on a renewable energy resource!!! With your help we can make it happen!!
Although most post-production stages will be carried out by Angela at her university's facilities (such as editing, sound mixing and color grading), any amount we raise above our goal will go towards extra post production costs ensuring this film is of the highest quality, and also towards entrance fees to film festivals.
More than having an exciting story to tell and incredible potential footage to capture, we are completely invested in sharing this important conservation effort. We are asking for your help to complete our production and bring this conservation success story to the world!
Finally, we are happy to offer you exciting rewards for your donations, such as: photographs, personalized 'Thank You' video shot on location, autographed DVD, soundtrack CD, a day in the field with us, your name in the credits and even the distinguished title of Executive Producer, among other perks.
Other Ways You Can Help
If you would like to support us, but can't donate, don't worry! Getting the word out and making noise about our film is a huge help! You can use the Indiegogo share tools to forward our link to your friends, family and colleagues. Also, you can help us think of people and organizations that might be interested in donating to our campaign.
Thanks so much for believing in our project, everyone!! You're the best!
Photography: João Marcos Rosa