iCrowdNewswire - Mar 28, 2016
SAMURAI ARMOR HOODIES
Become a modern day samurai in creative, durable, and warm Samurai Armor Hoodies from Japan.
STORY
Wondering about this unconventional hoodie right here?
It all started a few years ago when we stumbled upon an online article displaying a hoodie based on a Western suit of armor. "What a fantastic product," we thought. "How come there isn't one based on traditional Japanese armor?" We wanted one so badly that we searched all over the internet, but apparently such apparel did not exist in Japan.
"If it doesn't exist, why not bring it into existence?"
And so, 2 years ago, we titled our project "Samurai Armor Hoodie" and began developing.
For 2 years, we designed prototype after prototype, until finally, in the winter of 2015, it was completed and scheduled for release. The hoodies were released at 32,000 Yen in Japan, and before we knew it, they were completely sold out.
Now, with this campaign, we would like to bring a further improved version of these hoodies to fans around the world! We will offer free shipping worldwide, and for our first few Indiegogo contributors only, we are offering an early bird discount of $270 for one hoodie, and $750 for the full set of all three! (Quantities at the early bird discount price are limited, so claim the perk before it fills up.)
※こちらのページ(PDF)にて日本語で支援方法を説明しています。
*Click here for Japanese instructions on how to use Indiegogo (PDF).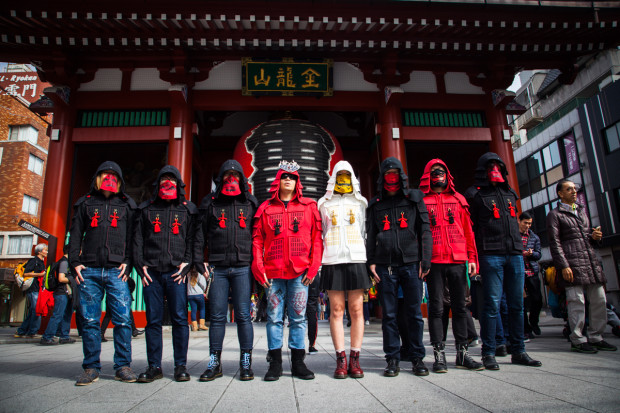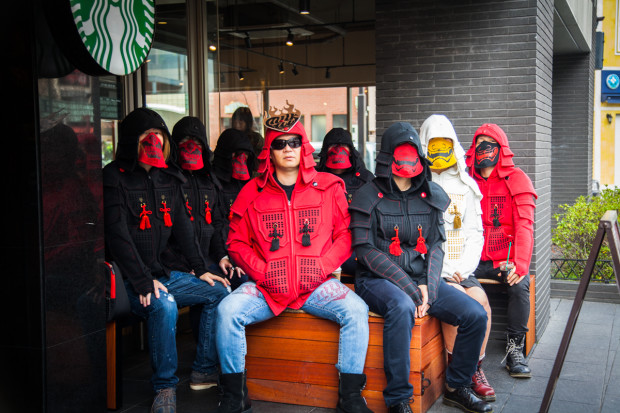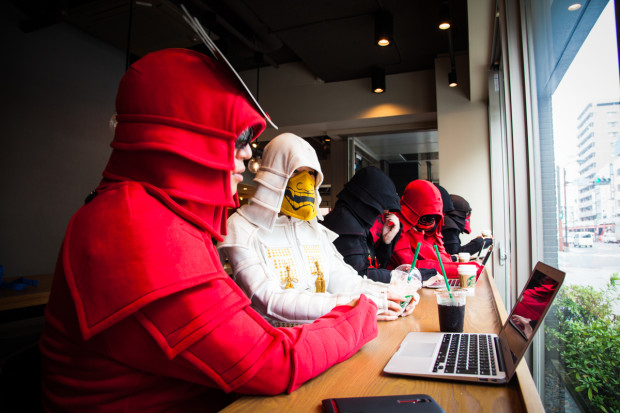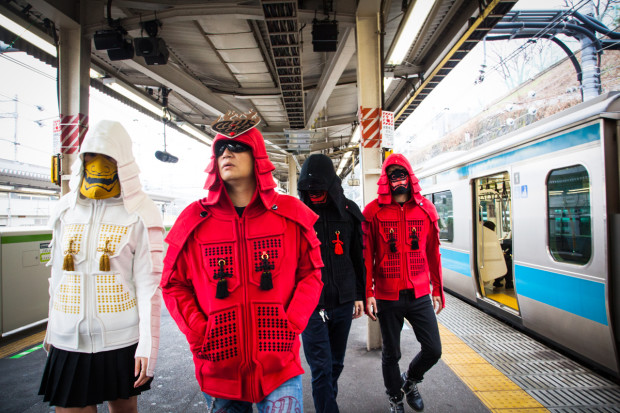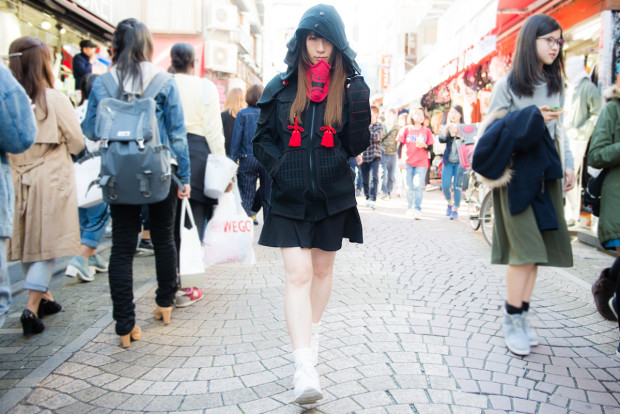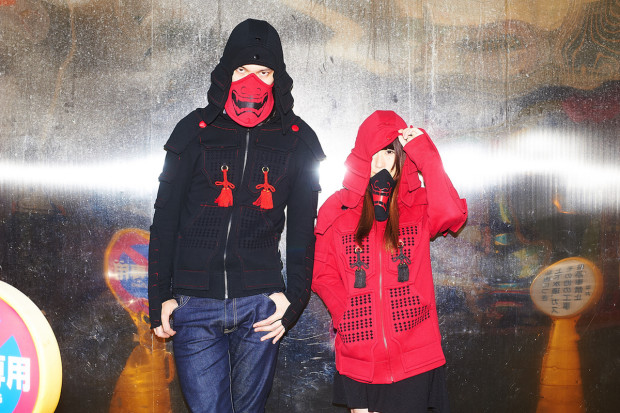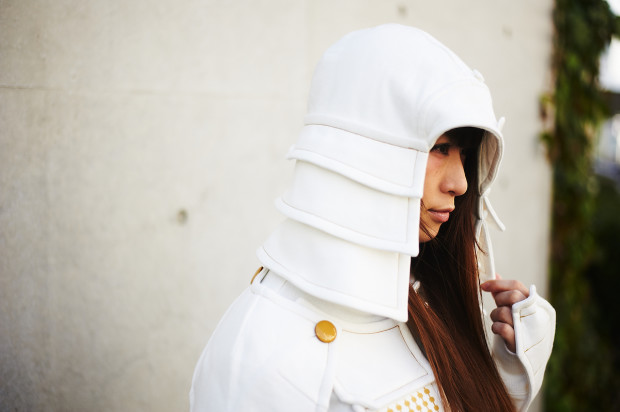 We designed these hoodies so that…
The user can freely create and attach their own "tatemono" crests (the frontal decoration that adorns the front of the helmet of traditional Japanese samurai armor) to their hoodies.
They are casual enough for everyday wear.
They are machine washable.
They provide great protection against the cold.
They incorporate as many parts of the traditional Japanese samurai armor as possible.
Fans in Japan said…
I went to a party in my samurai hoodie, and it became the topic that everyone was talking about! It was great!

This hoodie is such a cool way to keep warm when I'm fishing or on my bike.
The thick fabric made this hoodie the perfect gear for airsoft survival games!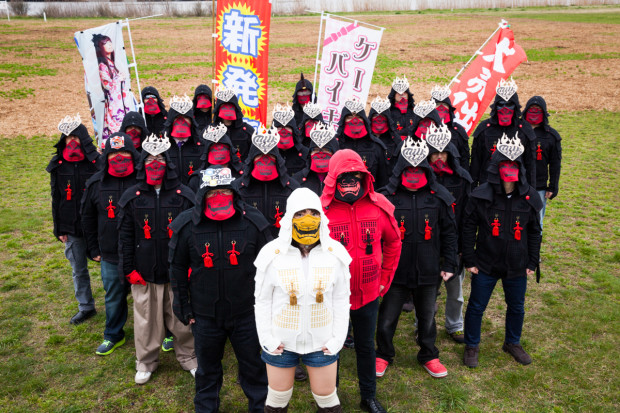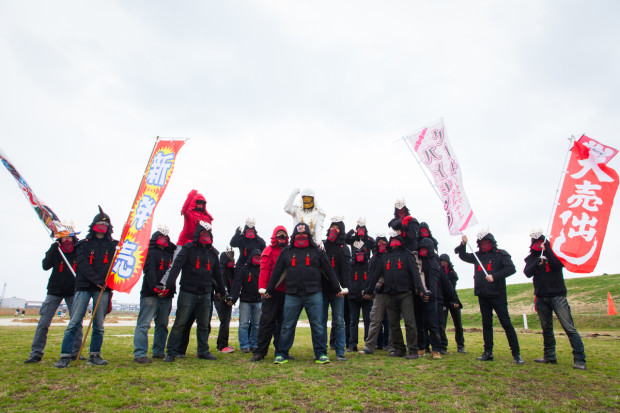 For worldwide release, we've made the following improvements…
Created 3 different colored versions.
Enhanced the comfort of the hoodies.
Gave the look a sharper finish.
Simplified the design so that it's more suitable for everyday wear.
Added a design featuring the character "bu" (武) from "bushi", meaning samurai warrior, on the back.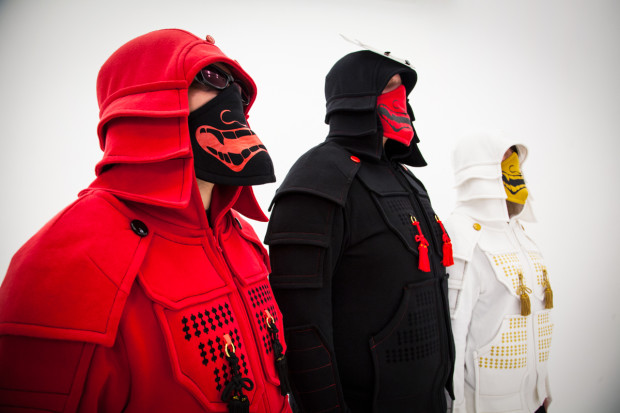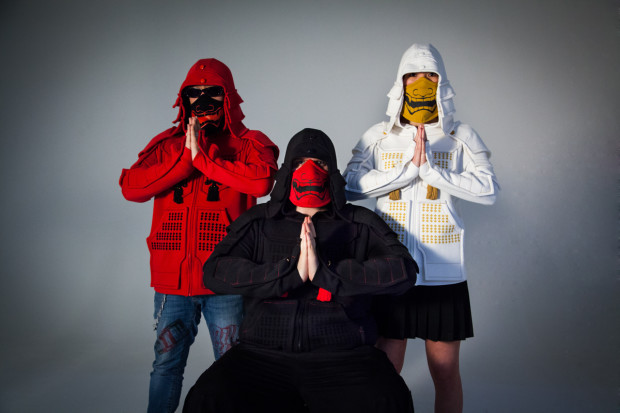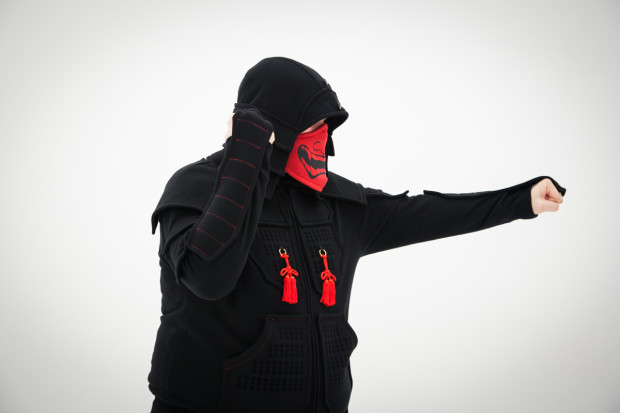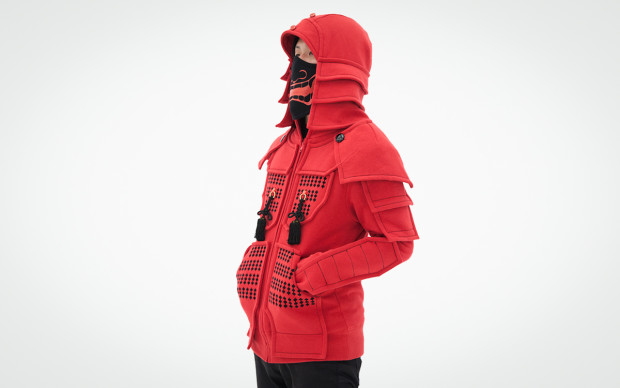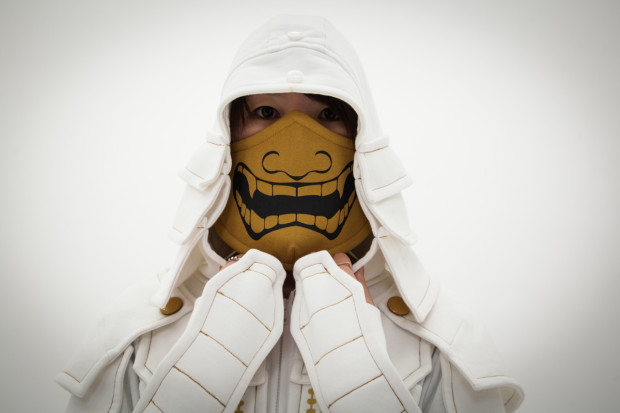 DETAILS

Size Chart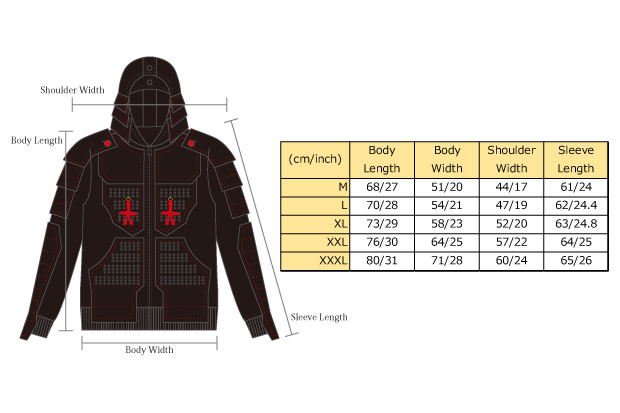 Let's take a closer look…
The body of the hoodie is 100% cotton.
It's machine washable, too!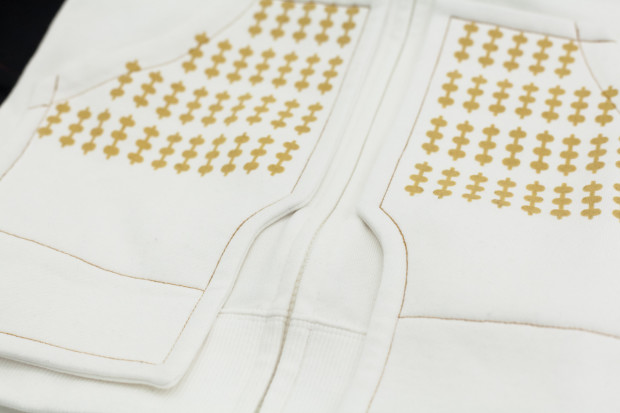 ・The patterns are not printed with ink but flock, making for a soft and durable design.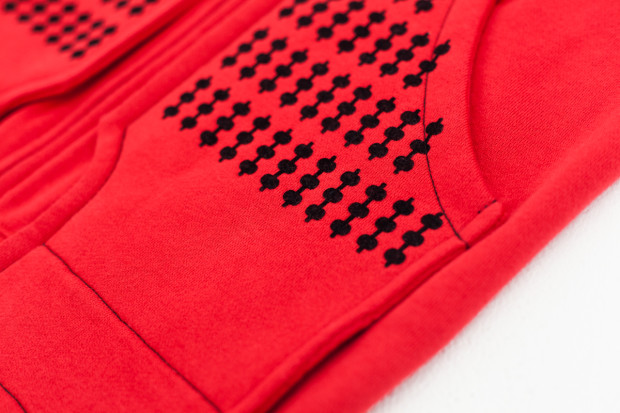 ・Each stitch is embroidered elegantly.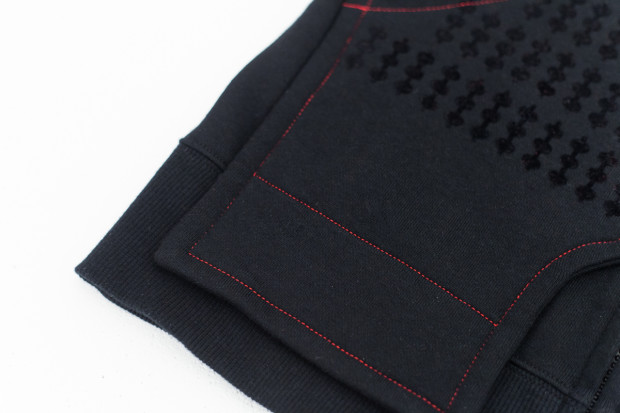 ・The himo (cord) is made with traditional Kaga-Yuzen silk dyeing technique (What is Kaga-Yuzen?)
・The himo (cord) is removable as well.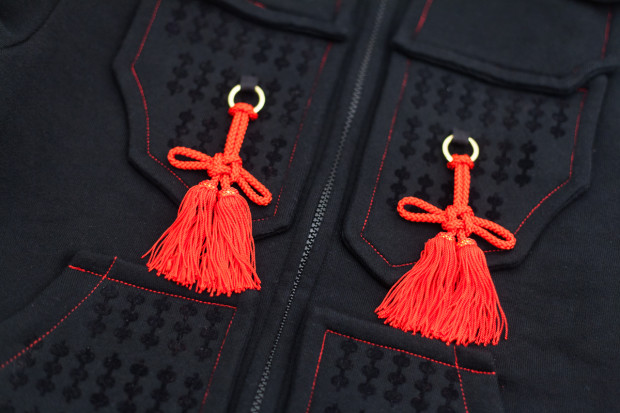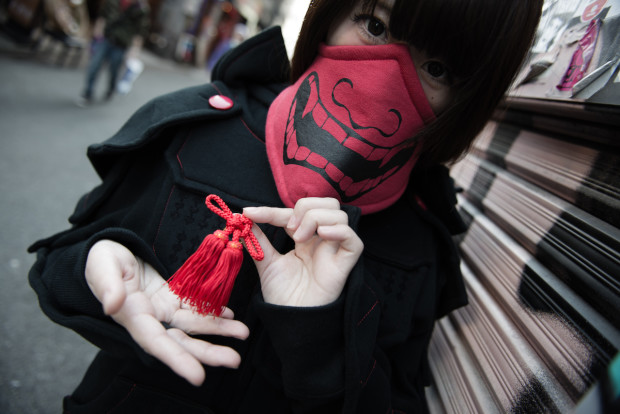 ・There's a loop for your finger, too, just like the real thing!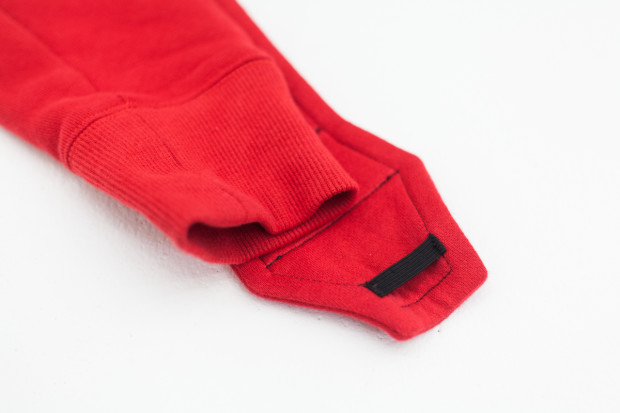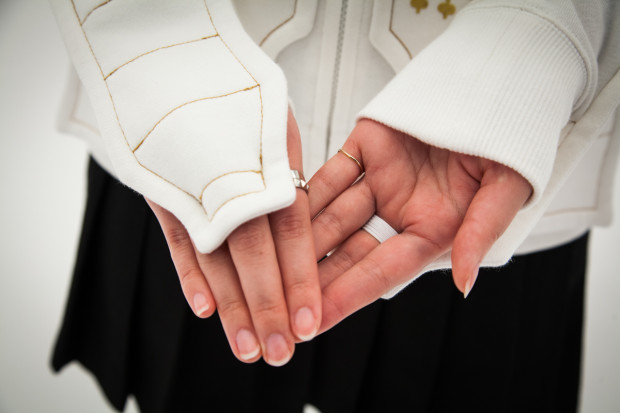 ・The shoulder pieces are also removable.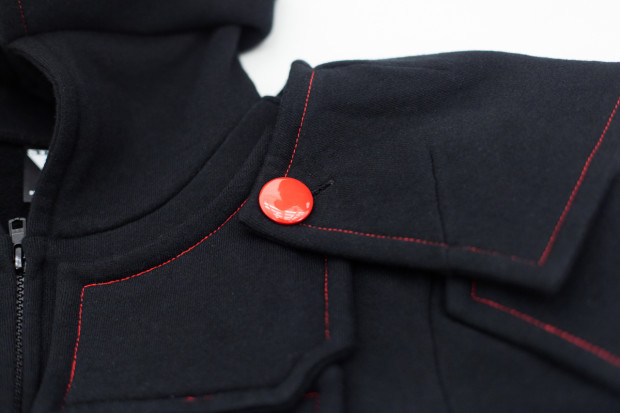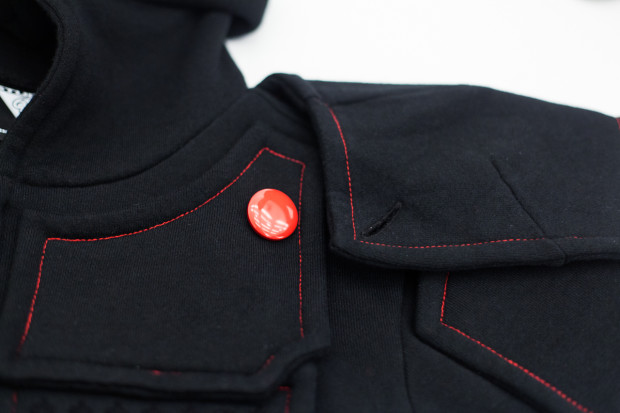 ・ "Bu" (武) for "bushi" (meaning samurai warrior in Japanese) is written on the back.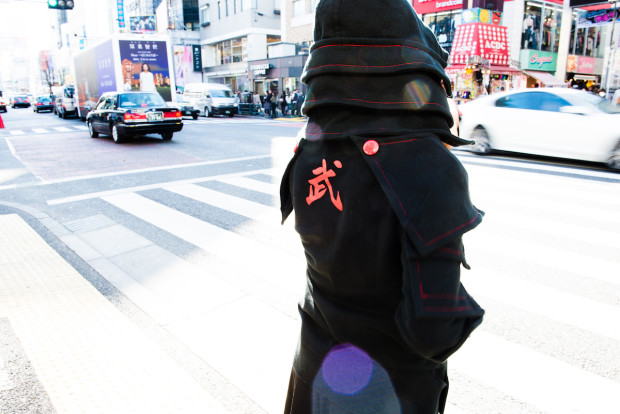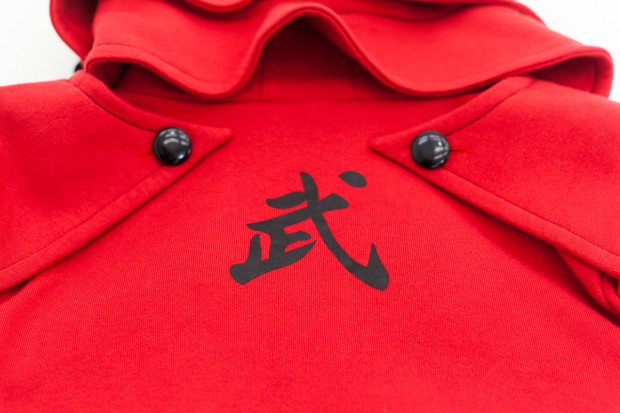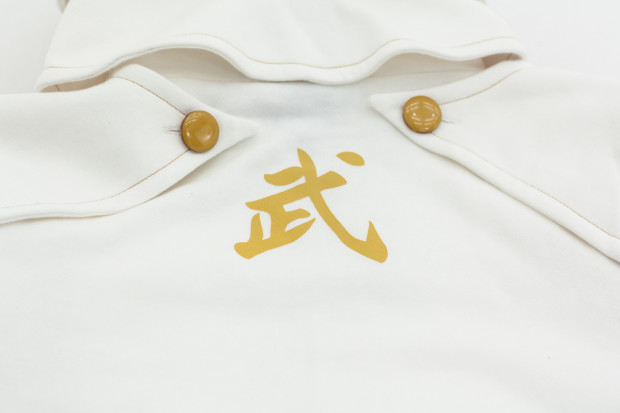 ・References of real armor were traced to ensure that the armor pieces for the wrist, arms, and head are all reproduced authentically.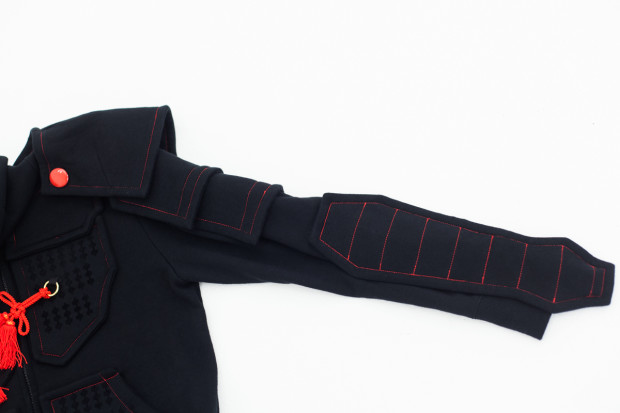 Mask Pieces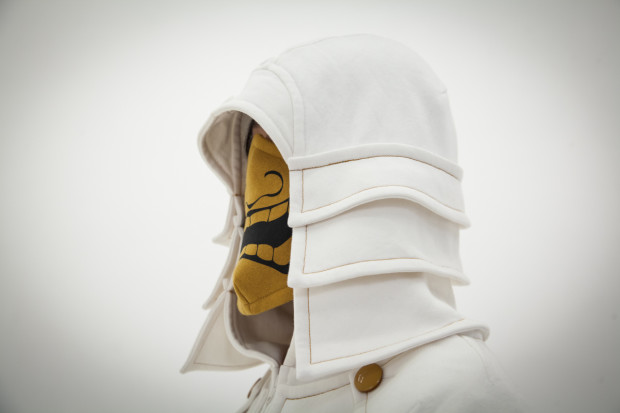 They function as neckwarmers as well.
They are adjustable by elastic straps.
Tatemono (Crest) Pieces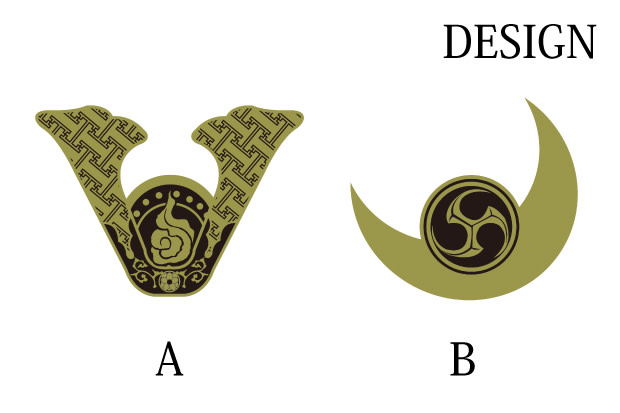 The "tatemono" crest pieces can be easily attached and removed. Just fit the conveniently-located buttons on the hoodie through the slits on the crest piece.
You can design and create your own original "tatemono" crest pieces, too! Just cut a slit on your design, and attach it!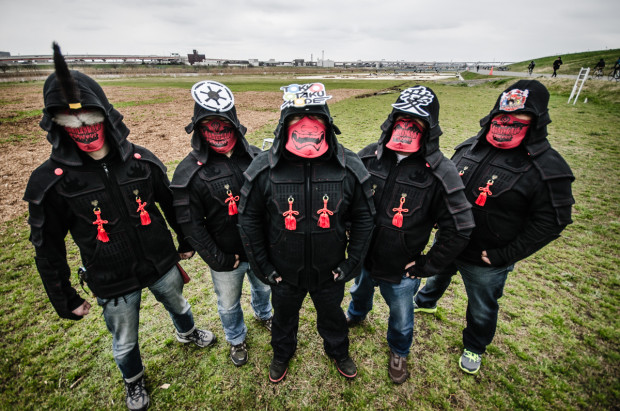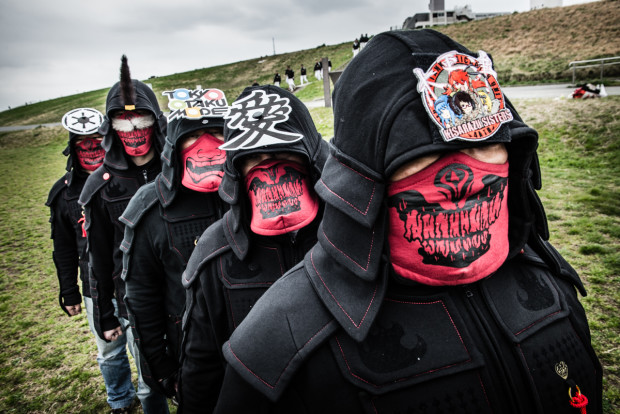 WHO WE ARE
To everyone viewing this campaign page, hi there!
My name is bamboo, and I'm the project producer, in charge of the production of these hoodies here! If you're wondering who I am, in Japan I'm known as the vocalist of milktub, a punk rock band mainly involved in anime and game music. I also produce apparel and goods for the brand Studio696. To date, we've created countless apparel and merchandise for game makers and artists within Japan.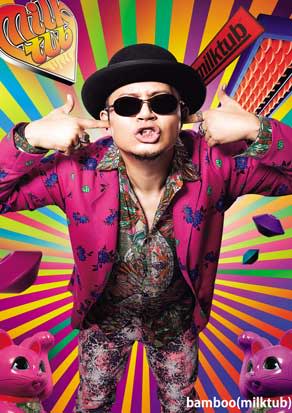 We focused on the following concepts…
Creating that which does not yet exist.
Creating something suitable for everyday use.
Creating an item that is both durable and appealing enough to be worn for years to come.
Creating something that will both appeal to guys as cool and appeal to girls as cute.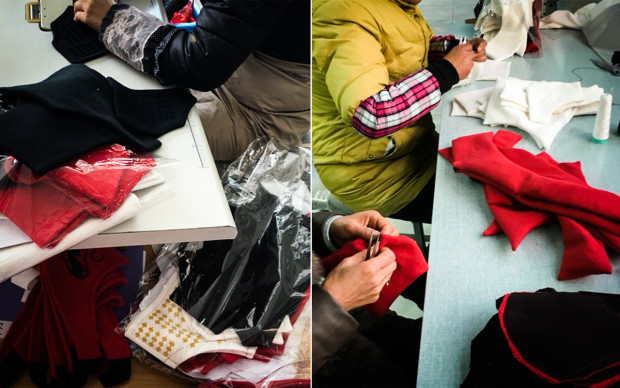 Why we're bringing this product to the world…
Until now we've created countless products for fans within Japan,  but gradually our desire to share these items with the world has grown stronger by the day. How will people around the world react to the items we've created? We're overflowing with excitement to find out. In recent years,  Japanese pop culture has spread so quickly in foreign countries, and, situated in a major tourist location in Tokyo's Asakusa and Skytree area, our curiosity in how foreigners will react to these products from Japan can't help but grow.
We believe that these Samurai Armor Hoodies, based on the armor and helmet once donned by samurai warriors, are charming products which are representative of Japan.
With our strong desire to deliver these to foreign fans of Japanese culture and fans of fun and unusual things, we took up the challenge and started this crowdfunding campaign. Please help support this campaign, and may the mysterious samurai warriors spread throughout the world.
Click here to read the full interview.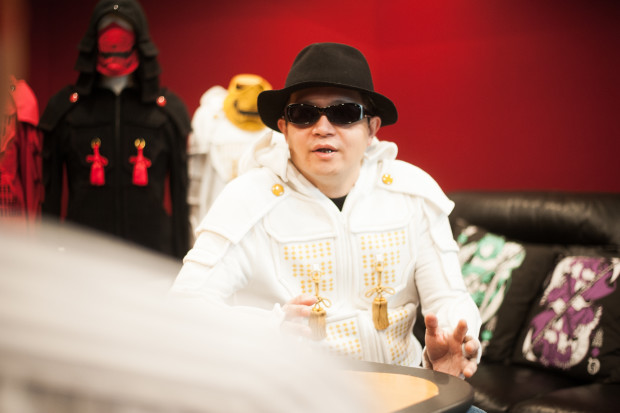 Stay Updated!


PERKS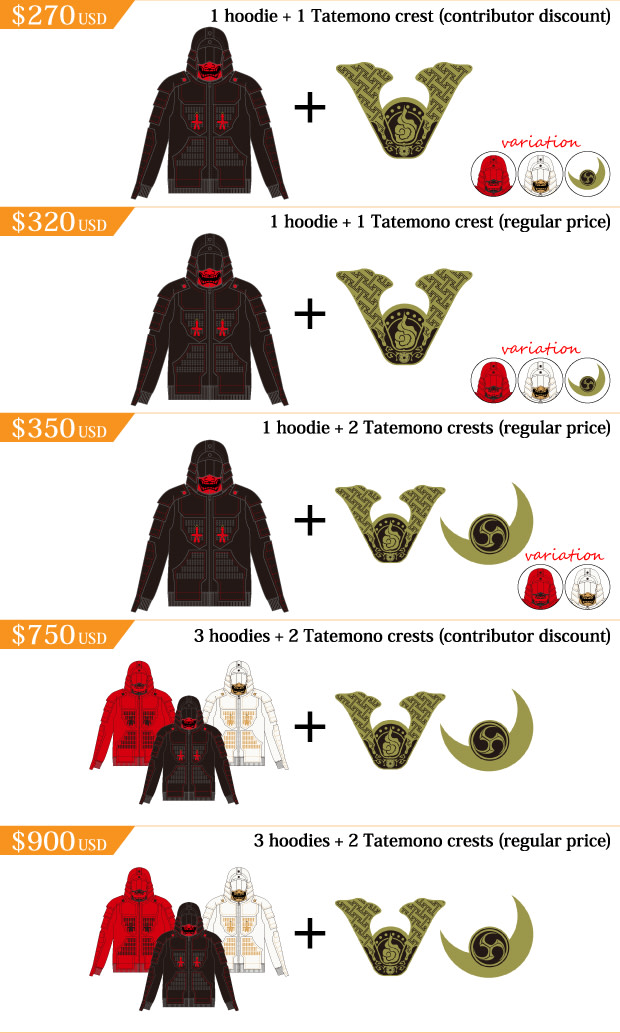 $270 – 1 hoodie + 1 tatemono crest (contributor discount)
$320 – 1 hoodie + 1 tatemono crest (regular price)
$350 – 1 hoodie + 2 tatemono crests (regular price)
$750 – 3 hoodies + 2 tatemono crests (contributor discount)
$900 – 3 hoodies + 2 tatemono crests (regular price)
SPECIAL PERK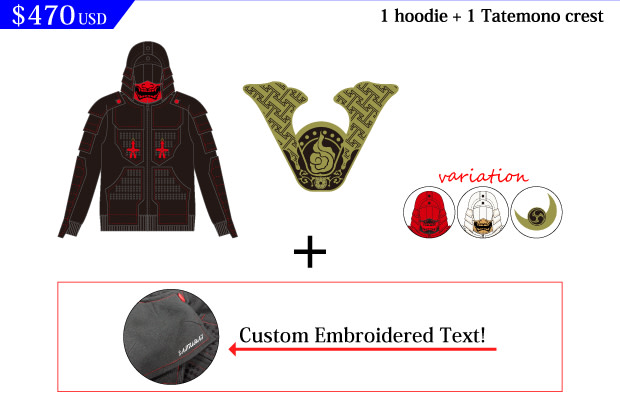 1 hoodie + 1 tatemono crest .
[EMBROIDERED TEXT] Size: 5×5cm, Text: limit of 10 characters (English letters only), Color: any, Location: shoulder piece only.
STRETCH GOAL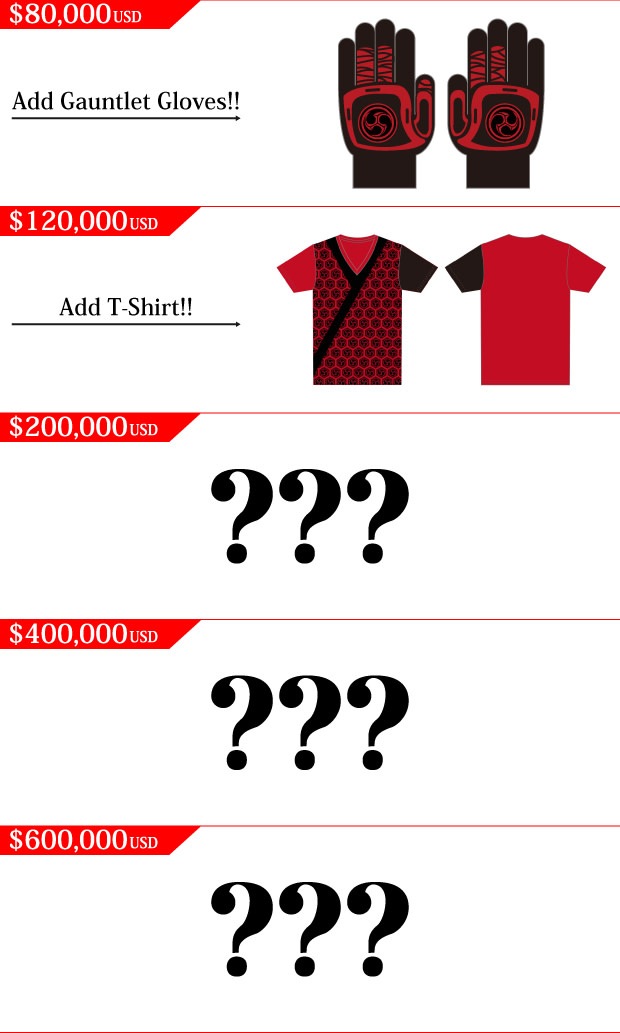 If we achieve $80,000, we will add Gauntlet Gloves!!
If we achieve $120,000, we will also add in a matching T-Shirt!!
If we achieve $200,000, we will also add ???
If we achieve $400,000, we will also add ???
If we achieve $600,000, we will also add ???
Press Kit
Shipping
Reliable & High-Quality International Delivery
Your perks will be delivered to your doorstep by the Tokyo Otaku Mode Premium Shop, an online shopping website that has delivered to as many as 100,000 homes in over 100 countries and regions around the world. With high quality packaging designed to endure the international journey and friendly customer support staff that will take full responsibility for your package until it arrives in your hands, you can rest assured!
Campaign Team
Project Head: bamboo from milktub (Japanese anime song artist)
Production: Studio696.Ltd
Marketing and Promotion: Tokyo Otaku Mode Inc.
Contributor Support and Perk Delivery: Tokyo Otaku Mode Inc.
For Japanese
FAQ
Q: Where are the hoodies shipping from?
A: Straight from Japan, fulfilled by Tokyo Otaku Mode.
Q: When will my hoodie(s) arrive?
A: Your hoodie(s) are scheduled to ship in June, and should arrive at your doorstep by mid to late June.
Q: Can I machine wash my hoodie(s)?
A: Yes! When washing your hoodie(s), we recommend removing the shoulder parts and the himo (cord) on the chest, and placing the hoodie(s) in a laundry bag.
Q: Which parts of the hoodie are removable?
A: The shoulder parts, the himo (cord) on the chest, and the tatemono (crest piece) on the hood.
Q: Is the himo (cord) the real thing used on samurai armor?
A: They're Kaga-Yuzen himo. (What is Kaga-Yuzen?)
Q: How do your larger sizes fit?
A: For reference, a person of height and weight 190 cm, 110 kg (about 6'2 and 243 lbs) fit the XXL size, so if you would prefer a looser fit than that, we recommend the XXXL.
Q: How do the hoodies fit on girls?
A: For reference, a female Japanese model of height and weight 170 cm and 45 kg (about 5'7 and 99 lbs) was a perfect fit in the size M.
Q: It's armor, right? Is it durable like armor?
A: The hoodies are made with fabric that is about twice as thick as usual, so they are more durable than your average hoodie, but in the end they are just clothes, so please don't treat them like armor.
Q: How protective against the cold are these hoodies?
A: They're pretty darn warm. It does vary depending on the person, but there are people who can handle Tokyo winters in just a T-shirt underneath this hoodie.
Q: Where do I select the size of my hoodie(s), and my preferred design for the included tatemono crest piece(s)?
A: After the campaign ends, you will be sent a survey where you choose the size of your hoodie(s) and your preferred design for the tatemono crest piece(s).
Q: For the full set ($750 and $900 perks), is it possible to specify my preferred colors for the hoodies and designs for the tatemono crests? (e.g. 3 black hoodies and 2 tatemono design A's)
A: Yes! After the campaign is over, you will be sent a survey where you choose the size of your hoodie(s) and your preferred design for the tatemono crest piece(s). Simply specify your desired combination in that survey!
Find This Campaign On