iCrowdNewswire - Mar 28, 2016
Iroquois Club
Naperville, IL (Chicago MSA)
Offered By
Chicago, IL
Founded in 2007, Origin Investments is a real estate investment firm that acquires office and apartment buildings in eight fast-growing markets: Charlotte, Raleigh, Atlanta, Houston, Dallas, Austin, Chicago and Denver.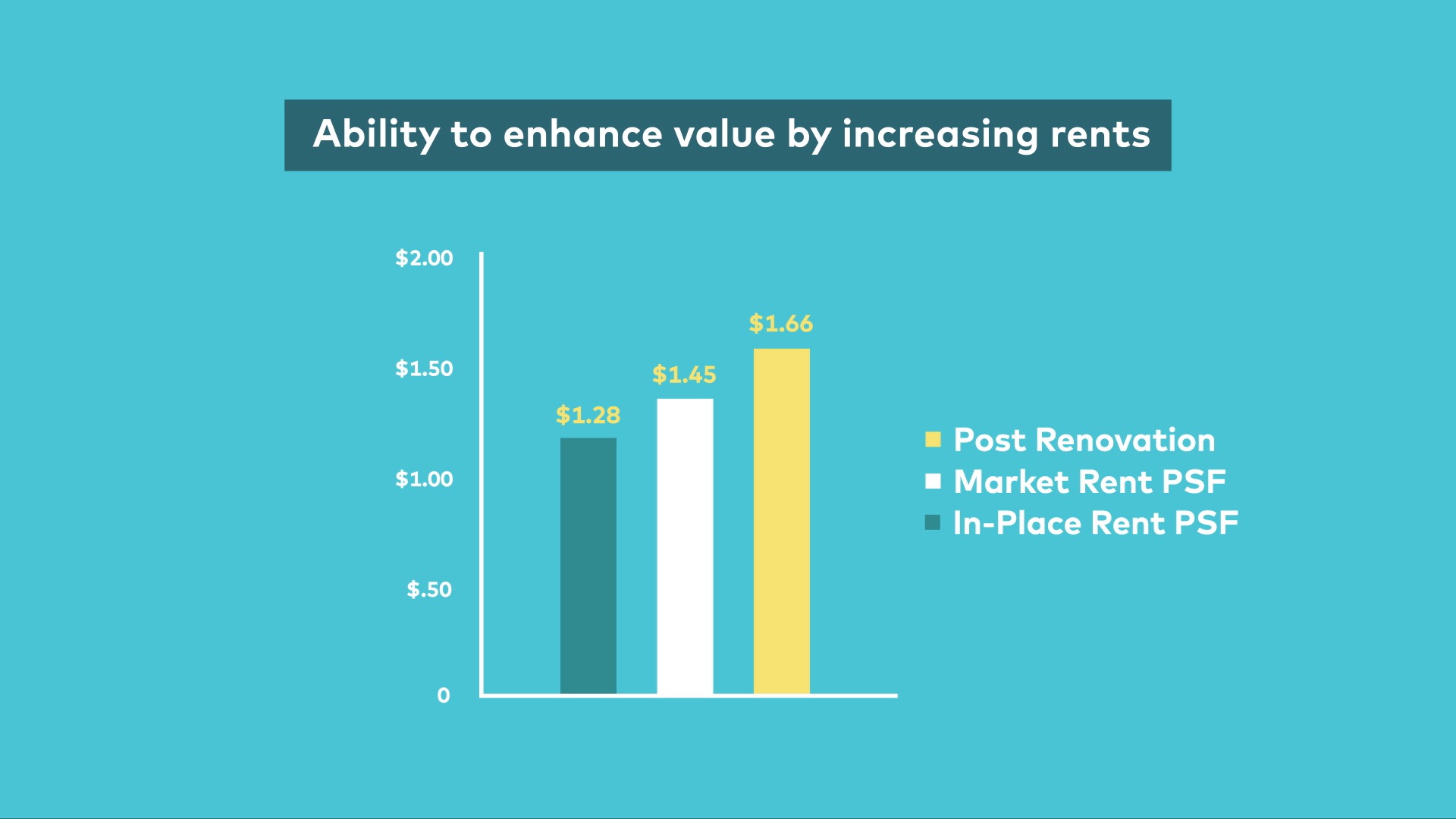 Iroquois Club was an underperforming multifamily asset operating under a fractured ownership structure that consists of 238 multifamily units and 26 independently owned condominium units.
Prior ownership renovated substantial portions of the common areas in an effort to convert the property into condominiums in 2008 and has sold 26 of the units to individuals during the past several years. The sponsors have acquired 238 of the 264 units in a bulk sale transaction at a purchase price of approximately $38 million or $160,000 per unit and are in the process of buying the converted condo units. The property has been substantially under-leased and under-managed by former ownership at 81% occupancy with in-place rents of $1.28 PSF compared with a market occupancy of 95% and rents of $1.45 PSF.
Key Points
Acquired off market at more than 30% below today's replacement cost.
Ability to immediately and substantially improve in place rents, increase occupancy and enhance property operations due to prior mismanagement.
Located in one of Chicago's most affluent suburban markets and in one of the best school districts in the area.
Naperville, IL (Chicago MSA)
The property is located 25 miles west of Chicago and is conveniently located along the I-88 corridor. Naperville has several large employers including Lucent Technologies, Nicor Gas and Tellabs. Naperville is also home to numerous university satellite campuses, including DePaul University, College of DuPage and Northern Illinois University. Naperville's median family income is $127,000 while the median home price is $355,000. Residents are drawn to Naperville for several reasons including proximity to employment, top-ranking school districts and short commutes to metro Chicago via the two Metra stations that service Naperville. It is consistently ranked as one of the top suburbs in Illinois and, in 2014, Money Magazine ranked Naperville 33rd in its national "Best Places to Live" survey.