iCrowdNewswire - Mar 22, 2016
THINO charges your phone up to 3x faster and gives you 2 hours of extra battery life.

The Fastest On-The-Go Charger Ever!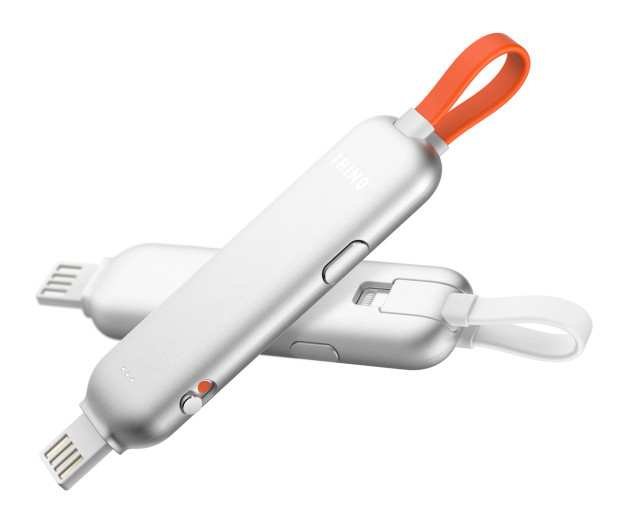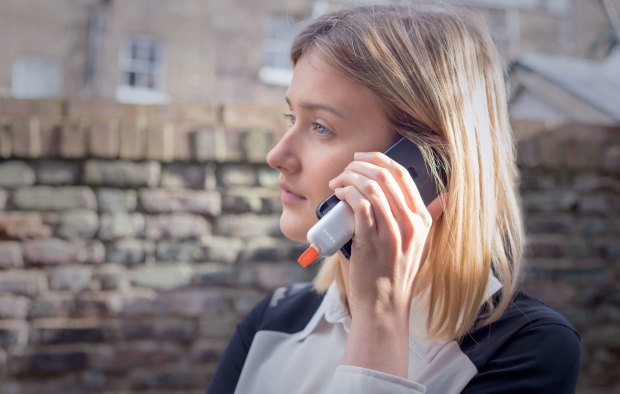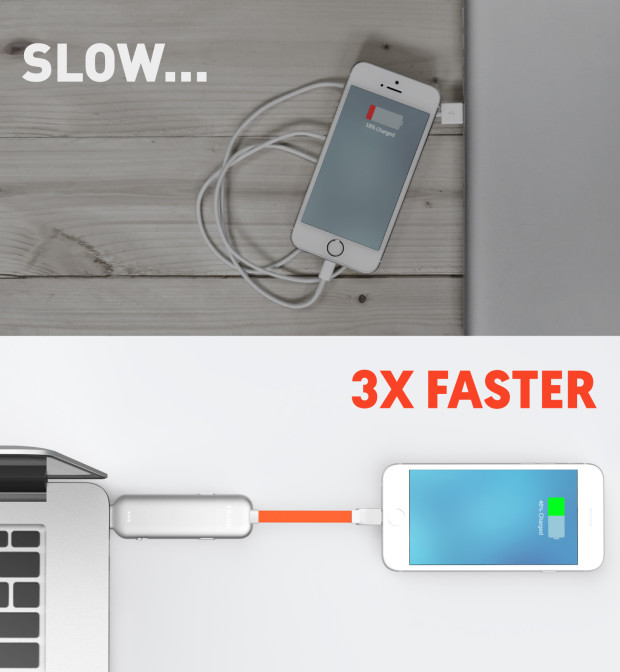 THINO'S KEY FEATURES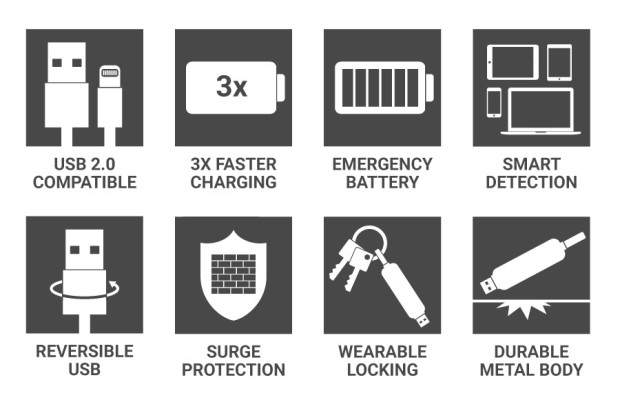 SLIM & COMPACT
THINO combines a beautifully compact on-the-go charger with a mini battery in a sleek aluminum housing.

TURBO-CHARGE ANY DEVICE
Turn on the turbo switch to stop data transmission and get 3x times faster charging than any other charging cable!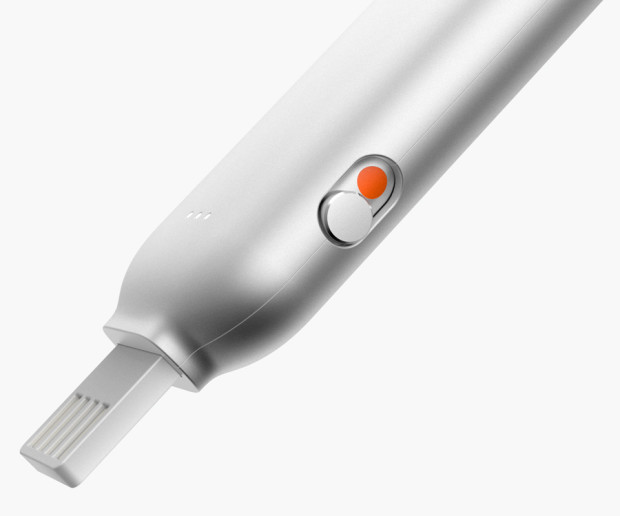 SAFETY LOCK
THINO's powerful, yet simple locking mechanism that allows you to carry THINO around. Double-sided lock switches ensure that the cable never unlocks by accident. No tangling, ever!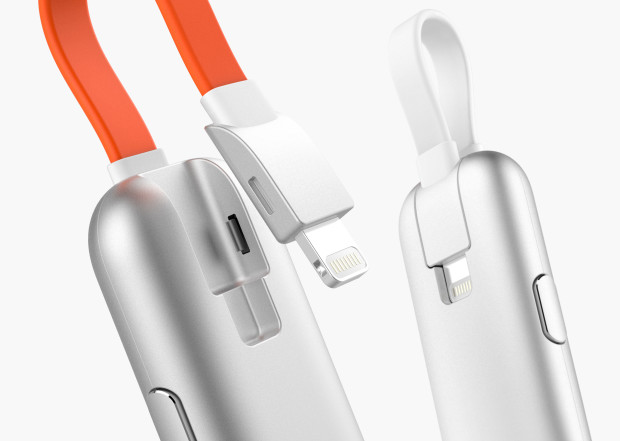 TURBO / DATA
THINO allows you to charge your device up to 3x faster in turbo mode, or safely and securely transfer data between devices in data mode.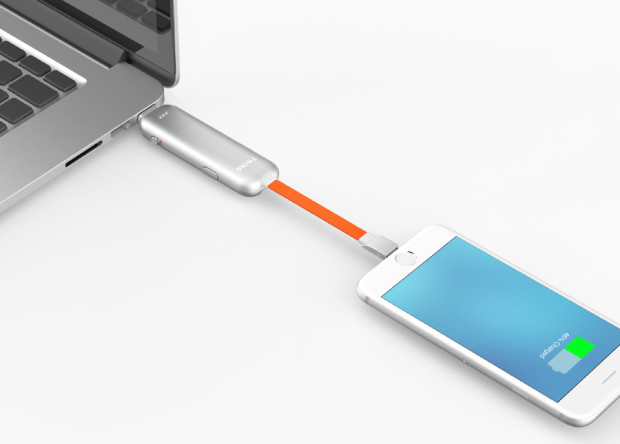 RELIABLE BACKUP BATTERY
THINO contains just the right amount of power to get you through emergency situations. The built-in backup battery keeps your device up and running for 2 more hours.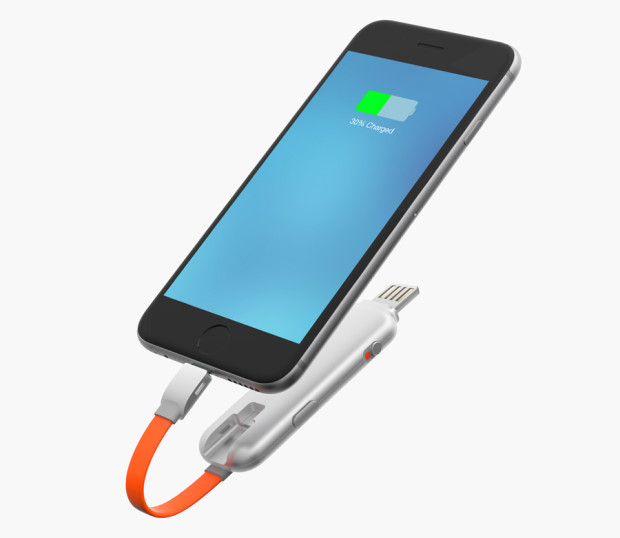 SUPER DURABLE
Made from 6000-series aerospace-grade sandblasted aluminum, THINO is highly durable and resonates with the elegant design of premium smartphones.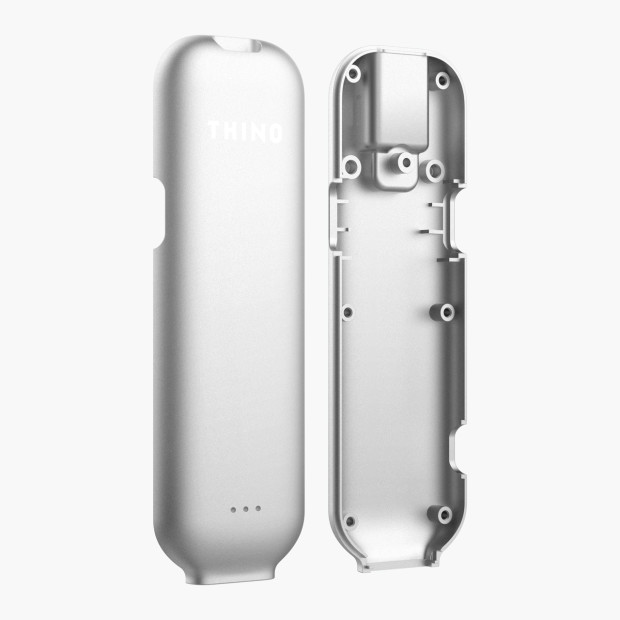 SAFE CHARGING
THINO's temperature and surge sensors automatically cut the power if anything goes wrong while charging or syncing your high-end device.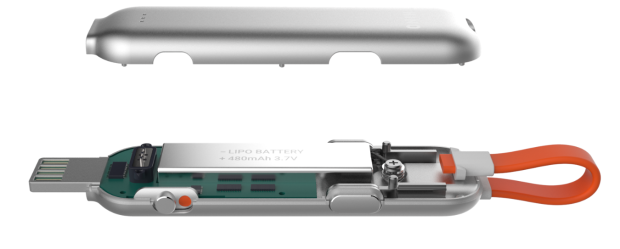 SMART SENSORS
The secret behind THINO's up to 3x faster charging speed is its built-in smart auto detection technology. THINO's patent-pending microchip-based sensor system figures out how fast your device can be charged and regulates the optimal current for any device.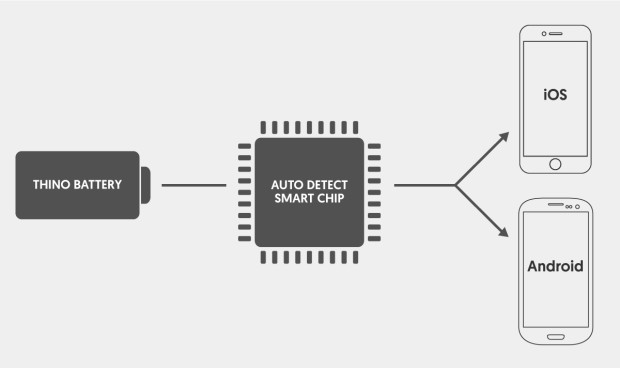 FOR ALL DEVICES
THINO will be available with Lightning or Micro USB plug to make sure that it's compatible with any device.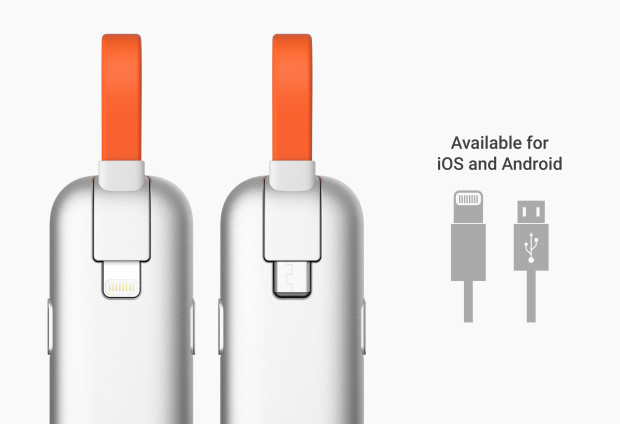 HOW THINO WORKS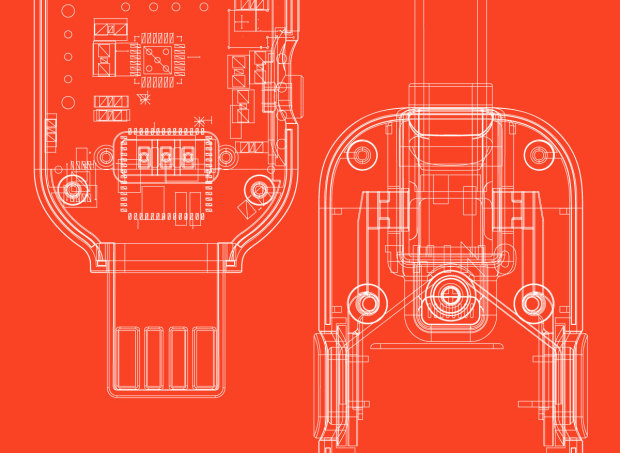 While most ordinary chargers are set to supply a specific current, THINO is able to detect exactly how much current your device can draw from the power source and supply it with its maximum intake by using a built-in Micro-Processing Unit (MPU).
This MPU communicates directly with the USB unit on, for instance, your laptop and tells it to give the maximum charge it can.
At the same time, it instantly prepares your device to receive its full power intake.
THINO's Programmable System-on-Chip (PSoC) Technology unit manages everything, from the USB handshake, to charge detection, to short-circuit protection.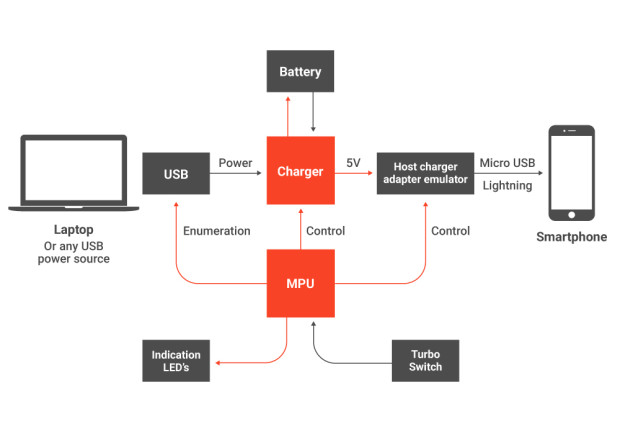 THINO has two groundbreaking features:
To recognize smartphones as a maximum current supply source

The ability to demand maximum current from the USB Adaptor
THINO contains a state-of-the-art management unit based on Cypress Programmable System-on-Chip (PsoC) technology. Using a dedicated smart algorithm, THINO can securely detect any mobile charging method, be it iPhones, Samsung devices or any other USB Battery Charging (BC) protocols, and can distinguish between the three different charging source types SDP, DCP and CDP.
Once the charging method has been detected, THINO is able to supply the smartphone with the maximum current it can draw from the power source. It supports a primary and secondary USB detection algorithm as defined by the USB Consortium's Battery Charging Specification, Revision 1.2.
In addition, THINO provides emergency power to your device via the internal Lithium Polymer (LiPo) battery.
The internal battery is charged from the current not used to directly charge the smartphone battery. What this means is that if, for example, the smartphone can be charged with 1.5A and the charging source is able to supply a total of 2.1A, the remaining 0.6A will be used to charge the internal battery.
THE STORY BEHIND THINO
The story of THINO is one of starting from nothing, and building something unique. It's about creating and testing, prototype after prototype. It's about the countless days and the sleepless nights spent trying to figure out the best solution, fixing problems, redesigning, reprogramming.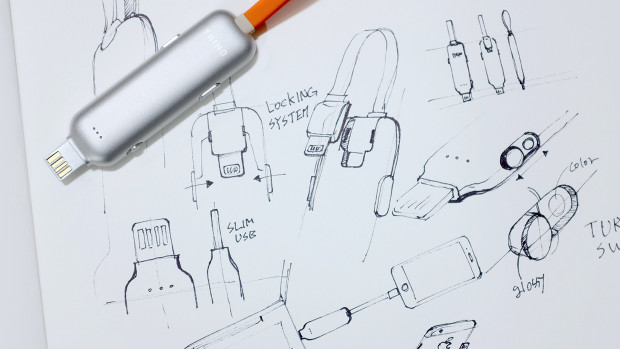 It's about the work put in to make sure we have something that is wholly our own. Something people have never seen before, a product that they'll be happy to use and that will make everyone's life just that much easier.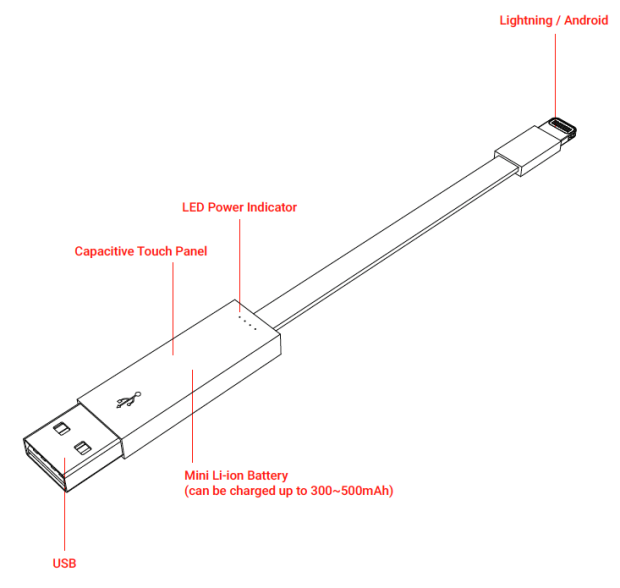 When we started, we were so excited about what we had – an idea that could, and did, turn into something special. It was going to be a challenge and it was going to lead to a lot of unexpected outcomes, but we knew we had what it took to see it through. Our path took us over peaks and through valleys.
It's much more than a business venture, it's about human emotions, it's about excitement, worry, ambition, uncertainty, certainty, passion, again worry; and then exhaustion, fatigue, disappointment; and then ambition, faith, self-confidence and trust.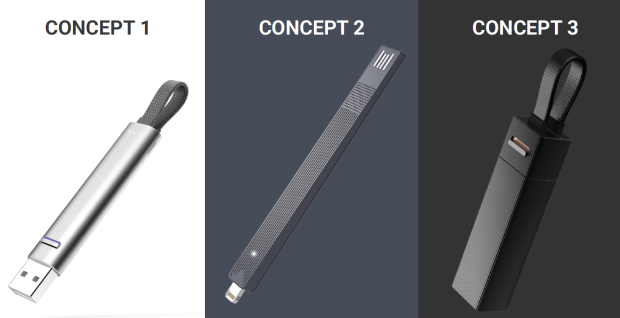 A good idea can be the beacon that guides you through many lows, but it's never enough. You have to deal with the obstacles in your path. You have to be the one to carry it from the drawing board, to the production line, to your customer's front door.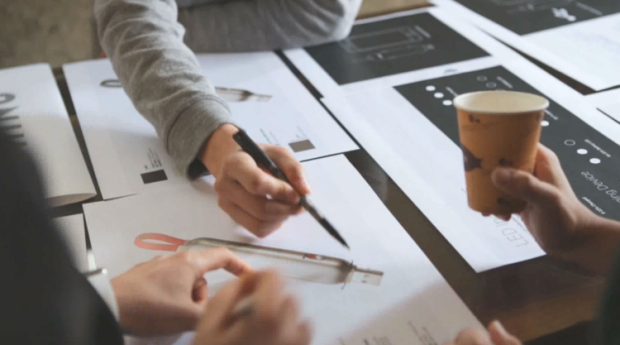 So how's this path been treating us? Well, we can tell you of our best moments, and we can tell you of our worst moments. We'd like to start with our worst moments, just so we can enjoy the better ones that much more.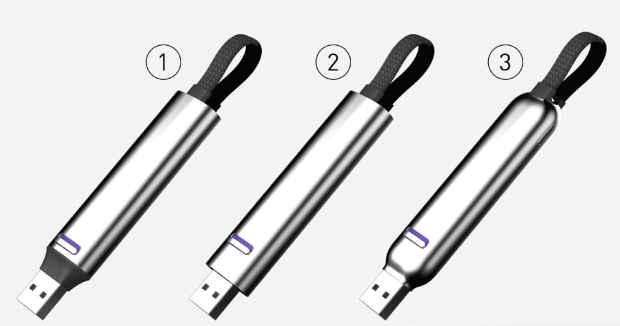 After several iterations of designs and testing we are happy to present the final THINO product. We truly believe in our product and are super excited about the final result.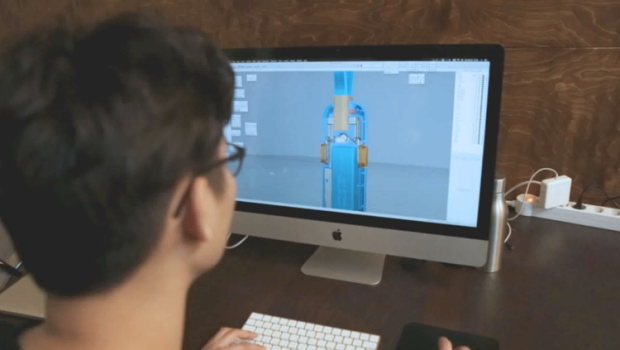 Still, our best is yet to come, and we want to walk the last steps of our journey with you, our faithful backers and passionate supporters.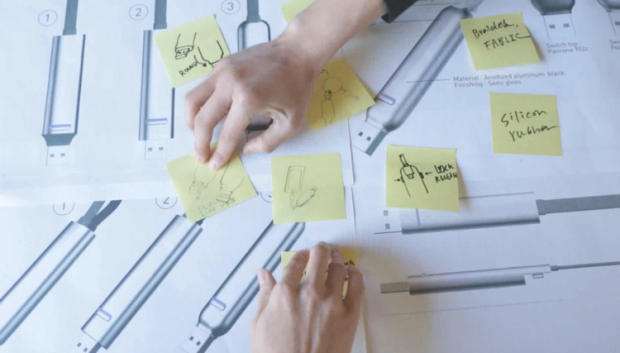 TECH SPECS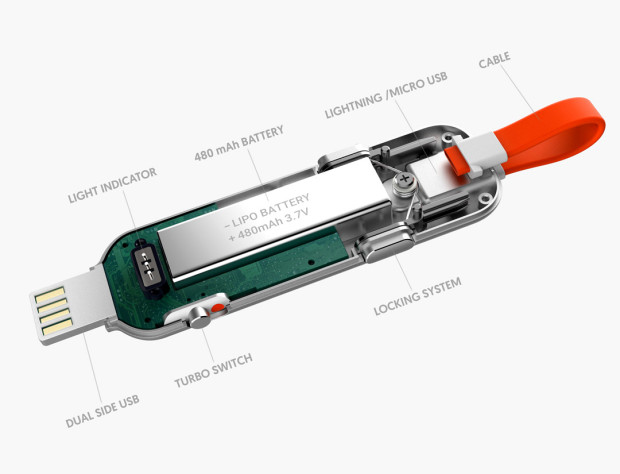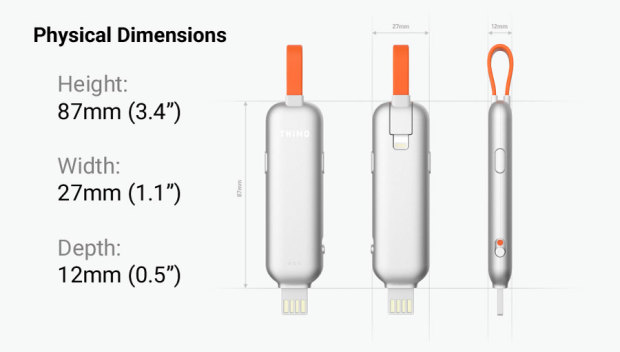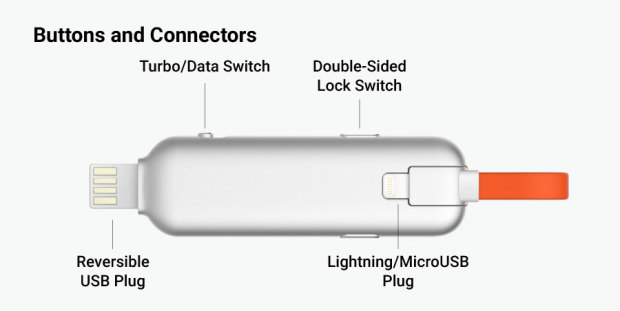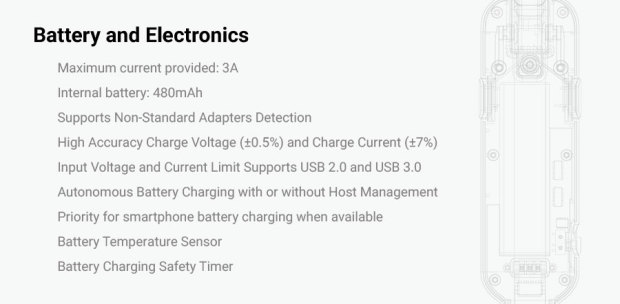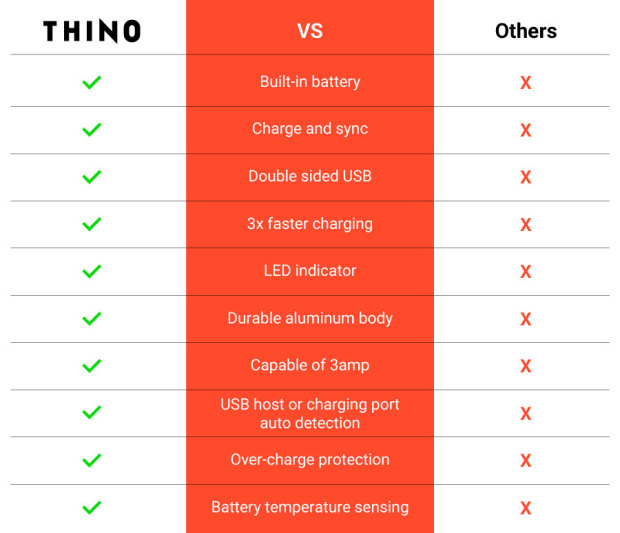 OUR TEAM

TIBY SUTO / CEO : Calin's father, teammate and good friend. A passionate, tireless graduate programmer with 20 beautiful years in Computer Hardware and the mobile accessories market, dreaming about changing the world with simple yet unique products and features. Tiby's negotiations skills have landed numerous deals, have built a widespread network of close colleagues and business partners and have secured many satisfied customers. Recently, his work with several Asian manufacturers has ensured only the best quality of production values for the Thino project.

CALIN SUTO / COO :  A recent graduate of Hull University, eager to start off with a bang, and dedicated to make sure that whatever he works on is of the utmost quality. His experience working with almost every writing format and passion for the project will make sure that every customer that supports THINO will receive everything they're expecting and will be perfectly content with the experience. Working to deliver a better product and a better environment.
BEBOP. / DESIGN STUDIO : BEBOP is an international design consultancy led by Soohun Jung, Jake Lee, and Rich Park. The trio are product designers, who also have brand, graphic motion, ux, and service design knowledge. BEBOP believes in building comprehensive solutions for cohesive brand experiences, by providing wide range of services. Together, BEBOP strives to create meaningful products that provide unforgettable experiences.
WHERE YOUR PLEDGES WILL GO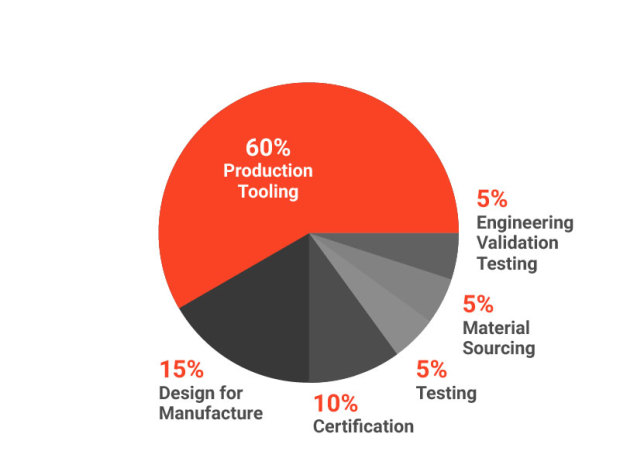 PROJECT TIMELINE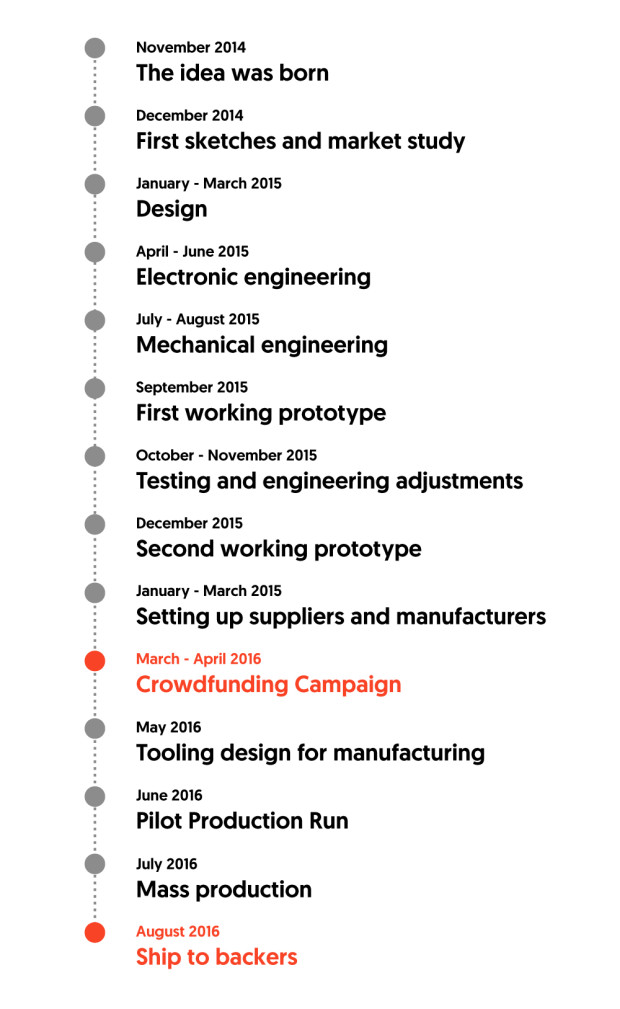 RISKS AND CHALLENGES
THINO is only as good as its parts, and up until now, all parts have been chosen to comply to international standards in terms of quality and safety.
THINO's parts will be made using injection molding and other processes, which means they might have different tolerances and mechanical properties. If any of these do not meet the product ID or designed performance standards, we will have to make the required adjustments. To make sure we ship out the best product we can, we'll be running exhaustive tests on THINO, we'll be verifying every aspect of it, and we'll be quality checking every single device in line with our very strict quality protocols.
And that will take a bit of time.
To make our idea last and to meet our standards of quality takes time and diligence.
And so we're trying to get there as quickly as possible, to get Thino ready without any delays and without sacrificing any of our principles along the way.
We know how frustrating delays are, and we know how disappointing it can be to receive something that just doesn't live up to expectations. This will be our biggest challenge – satisfy both speed and quality. We're confident we can do this, we're confident in our idea and we're confident you'll be as pleased with Thino as we are. With us, you're getting quality and dedication.
GET A FREE THINO!

1. Simply log in to Indiegogo if you have not already, or create an account by signing up here.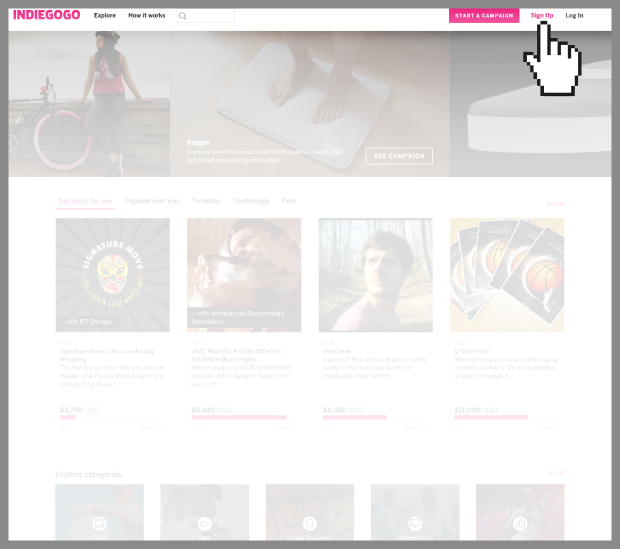 2. Then, visit this page on Indiegogo and look on the left side of the main video to share and copy your unique URL.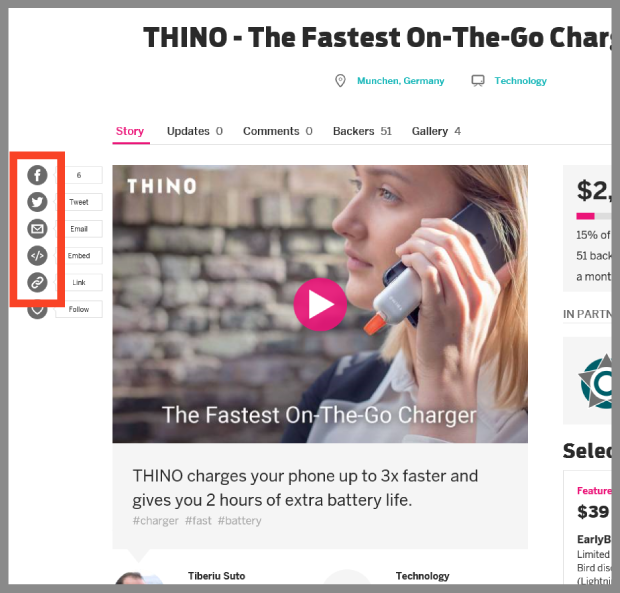 3. Copy your unique URL link to post around the Internet and save it for later by clicking the "Link" icon or begin sharing on social media by simply clicking the "Facebook" or "Twitter" buttons with your URL pre-loaded.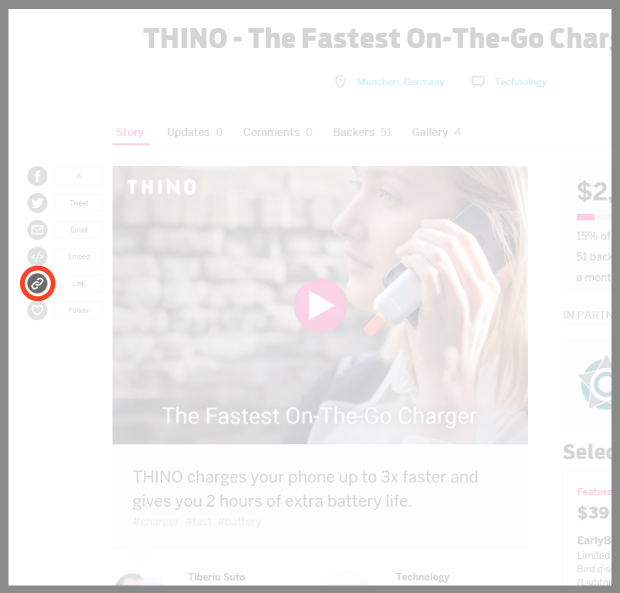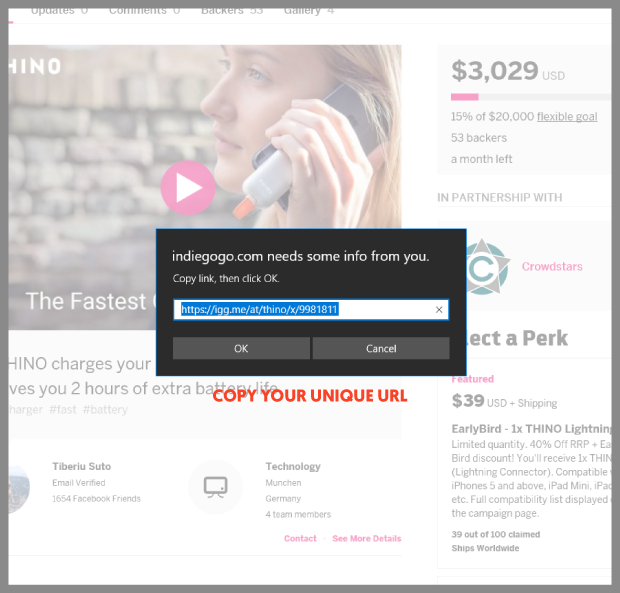 4. When you click on any share tool on the campaign page, then you'll automatically get a post or tweet that's ready-to-go with your personal URL.
How to track your results:
1. Log into your Indiegogo account.
2. Click on your user name beside the search box at the top right of the page.
3. Select the "My Profile" option.
4. Click on the tab that says "Referrals" for the latest totals of referrals and contributions.
5. Count the number of funders.
NEED HELP WITH THIS ?
Click here for visual instructions 
FAQ
Q: Is the Lightning connector MFI certified?
A: It certainly is!
Q: I got the Family Pack/Enthusiast/First Partner Perk. Where should I send the email?
Q: What are SDP, DCP and CDP?
A: SDP (Standard Downstream Port): The regular USB port present in desktop PCs and laptops. It can provide a maximum current of 500mA with enumeration and 100mA without enumeration. 
 CDP (Charging Downstream Port): A special USB port present in most modern PCs, laptops or other USB d This USB port can provide a current of up to 1.5A to peripherals.
DCP (Dedicated Charging Port): A USB port meant only for charging and does not perform any communication functions. This port can supply up to 1.5A of current to a charging device. 
Q: What's RRP?
A: It's the Recommended Retail Price.
Find This Campaign On