iCrowdNewswire - Mar 21, 2016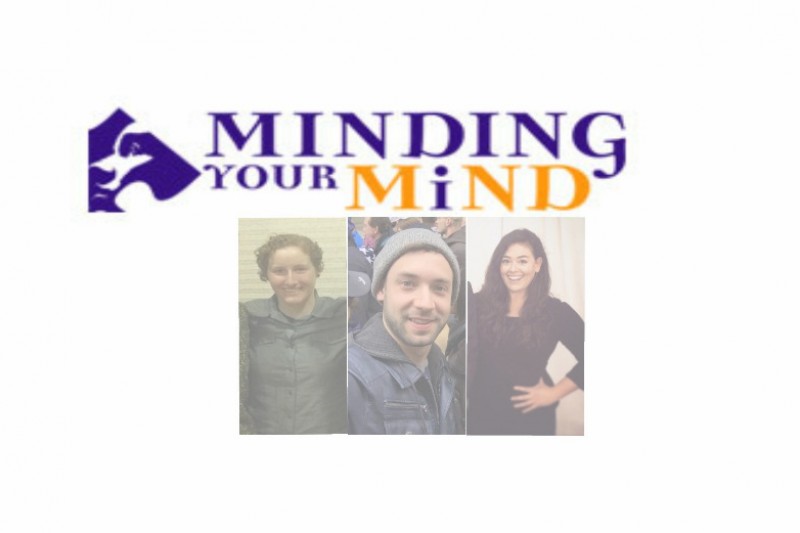 We are Andrea, Erich, & Lea. Our work has focused on developing strategies for early identification of psychosis and severe mental illness, addressing ethical issues related to diagnosis and mental health care, and improving community mental health in the West Philadelphia region. As students and professionals in the fields of Psychiatry, Public Health, & Bioethics we are striving to promote awareness and support for organizations that not only offer mental health services, but also make it their mission to eliminate the stigma and shame that the consumers of such services experience on a daily basis.
Suicide is now the second leading cause of death for teens and young adults aged 14 to 23. Suicide almost always is the result of an untreated or under-treated mental health condition. Stigma and shame are the greatest barriers to treatment. Our goal is to create a culture of openness and advocacy.
Minding Your Mind (MYM)  is a 501c3 not-for-profit organization with amission of reducing stigma and destructive behaviors associated with mental health issues while promoting help-seeking behavior in youth. Their goal (as well as ours) is to help reduce the incidence of substance abuse, self-harm, isolation, bullying, and suicide in teens and young adults.
#BeTheOne: What is Minding Your Mind?

Located in Ardmore, PA, the organization offers an evidence-based, contact strategy through in-school and community-wide mental health education programs aimed at middle school, high school, and college-age students. Their outreach enlightens families and educators about the warning signs so often masked by normal adolescent behavior and promote open dialogue in schooland at home to encourage families to seek appropriate help. They strive toidentify and stop a problem before it happens.
MYM programs start as early as 5th grade. Students hear stories of hope andrecovery from young adult speakers who successfully and productively copewith their mental health issues. They aim to teach students to care for their mental wellness, as well as their physical health, in order to reach overall well-being.
MYM is close to achieving this academic year's goal of making over 1,000 presentations at local schools and organizations, having already reached over 100,000 students along the way.
In the next 5 weeks (April 21), we are hoping to achieve our goal of raising$5000 to support Minding Your Mind and their efforts of stigma reduction and mental health promotion. With your help, we are confident we can achieve this goal!
We suggest a gift of $15 to help us achieve our goal, but no amount is too small! When you make a donation here, your gift will be sent directly to MYM and used in the following ways: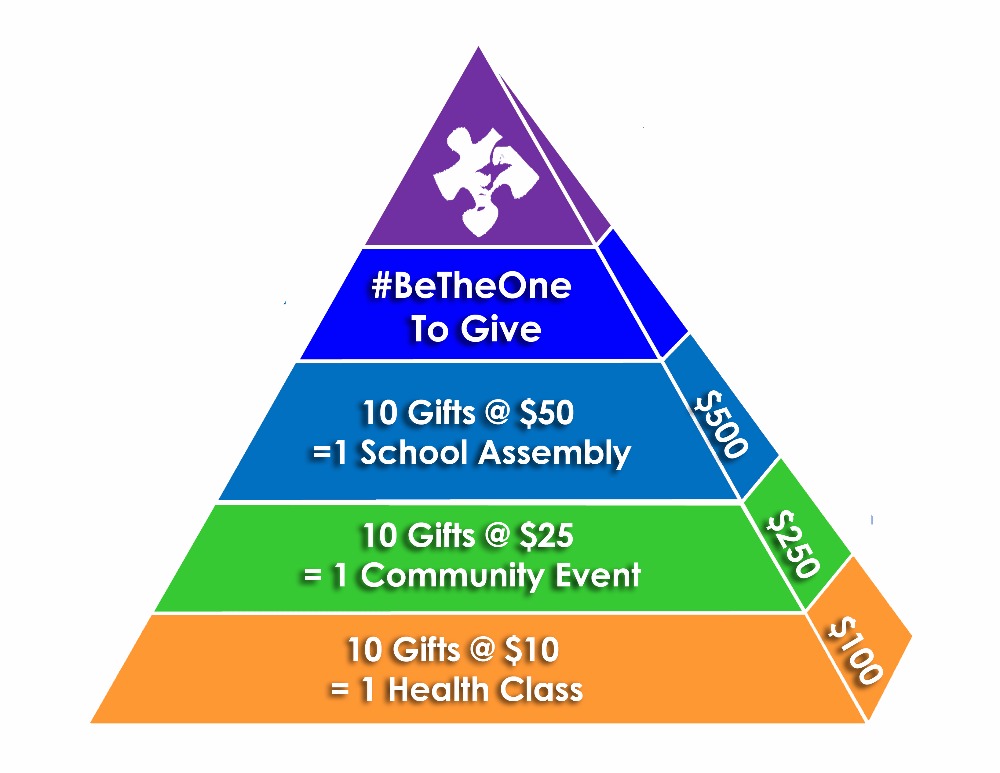 Did you Know?? Any gift you make to a certified non-profit like MYM is tax deductible. When your gift is received, you will be sent an official letter as proof of your donation to submit in the next tax cycle.
On behalf of ourselves and the devoted team at MYM, thank you for taking the time to learn more about the cause and why it is so important to us. Thank you for helping to #BeTheOne to Stomp Out Stigma!