iCrowdNewswire - Mar 16, 2016
Triton, World's First Artificial Gills Re-breather
The world's first 'artificial gills' technology for breathing & swimming underwater.
Welcome to the future of underwater breathing
Triton. A state-of-the-art oxygen respirator, that allows you to breathe underwater by utilizing our 'artificial gills' technology. Swim among tropical fish, marvel at exotic coral and experience the serene beauty of marine life − without having to come up for air. Welcome to Triton.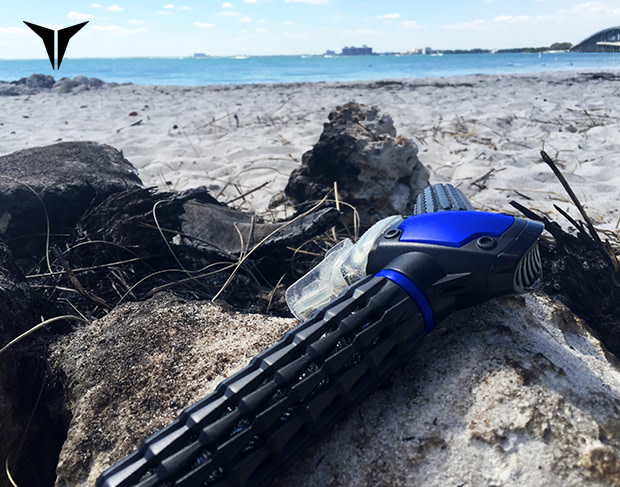 With Triton there's no heavy equipment, complicated safety procedures or training. It's easy to use, and no longer than a snorkel. Gently bite into the mouthpiece, breathe normally, and enjoy a sense of underwater freedom unavailable until now. Just imagine exploring gin-clear waters, alongside tropical fish, without bulky equipment or having to surface for air.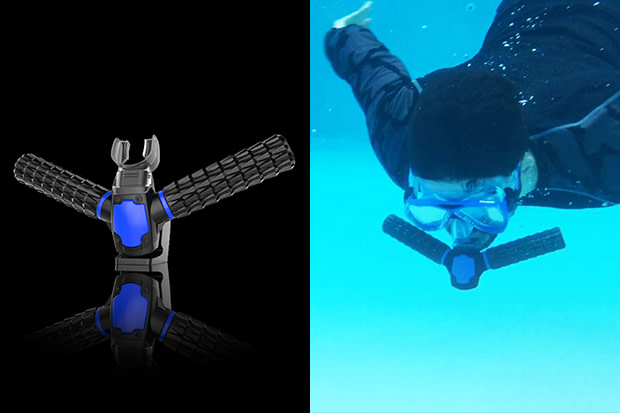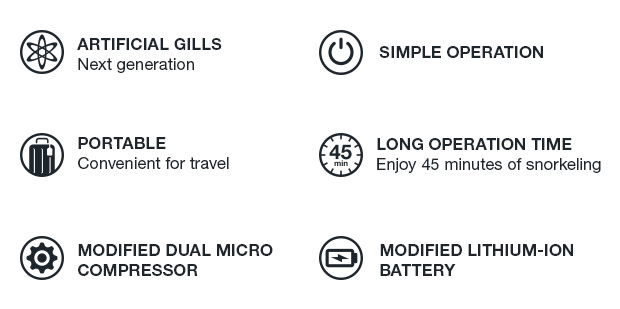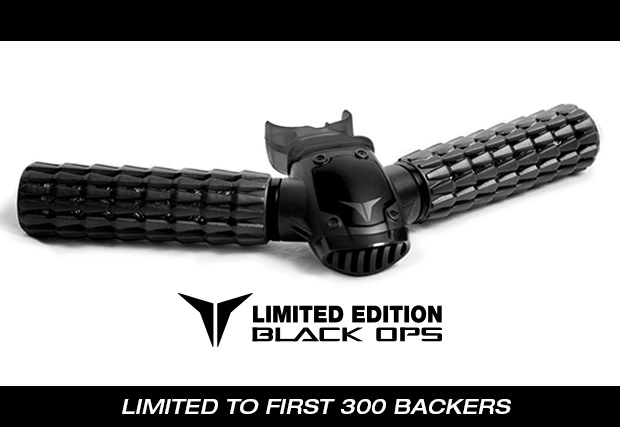 Featured on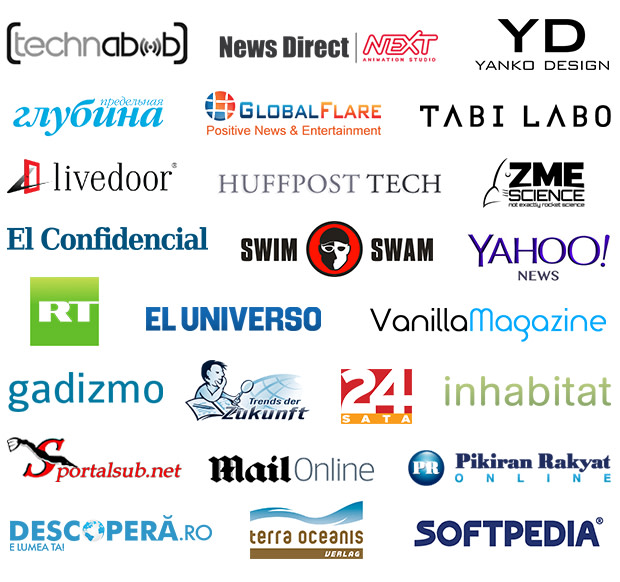 RECENTLY FEATURED IN
"swimmers would just have to bite down on a plastic mouthpiece. Triton consists of two arms, which branch out to the sides of the scuba mask, and are designed to function as gills." – Industrytap
"the Triton Scuba Mask could very well revolutionize how we handle undersea exploration" – Articlecats
"instead of lugging around heavy scuba, swimmers will now only have to bite down into a plastic piece to get their much needed oxygen." – Techntrend

"This is an interesting concept. In the future when this product is in the market, we can foresee that there will be a lot of changes need to be done in the current diving course syllabus." – Idivher
A new world of freedom
We have a passion for exploring marine life. And we enjoy snorkeling. It's fun, but limited. With Triton you'll be able to explore with a new sense of freedom.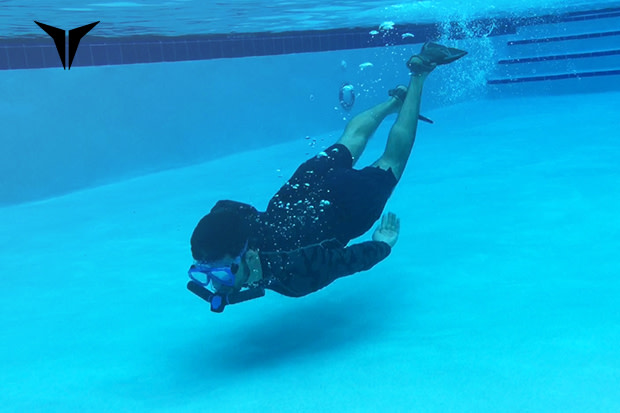 A fully-charged battery enables to 45 minutes of underwater pleasure. And with amaximum depth 15 feet, you'll swim among marine life, rather than merely looking down on it. Triton empowers you with the ability to see and feel the vivid, sub-aquatic world close up.
The following video is our latest Triton's test!
Triton employs cutting-edge technology to produce 'artificial gills'. TheMicroporous Hollow Fiber makes breathing underwater possible.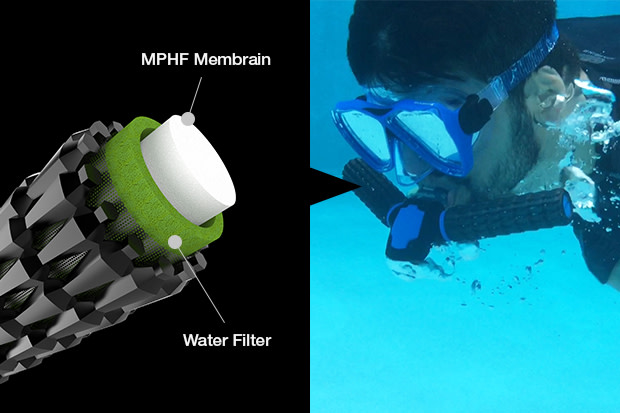 The holes of the threads are smaller than water molecules, they keep water out and let oxygen in. The micro compressor then extracts and stores the oxygen – allowing you to breathe naturally and revel in your underwater freedom.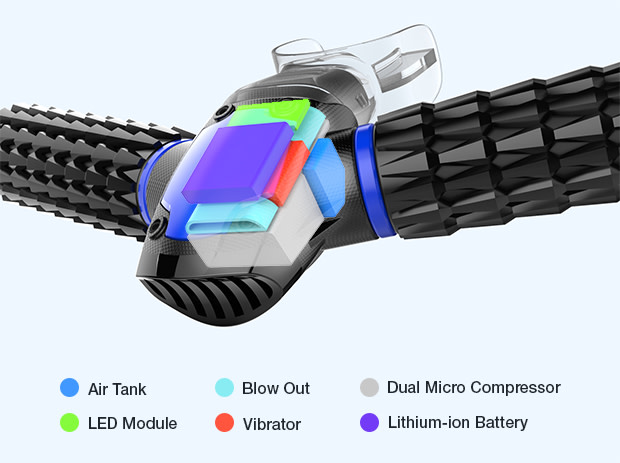 We are using a very powerful modified micro compressor, it compresses oxygen and stores the extracted oxygen in a storage tank. The micro compressor operates through a powerful modified lithium-ion battery.
The positive media coverage we've received has made us so happy.
Here's one we'd like to share with you @nmanewsdirect
Technical specifications
General
Total length 29 Cm / 11.5 inches
Total width 12 Cm / 4.5 inches
Core Functionality
The artificial gills are made out of Microporous Hollow Fiber. This is the pioneering technology that keeps water molecules out, and lets oxygen in.

Triton is powered by a modified lithium-ion battery that allows you to swim underwater for 45 minutes.

Our modified micro compressor can extract enough oxygen for a human to comfortably breathe underwater.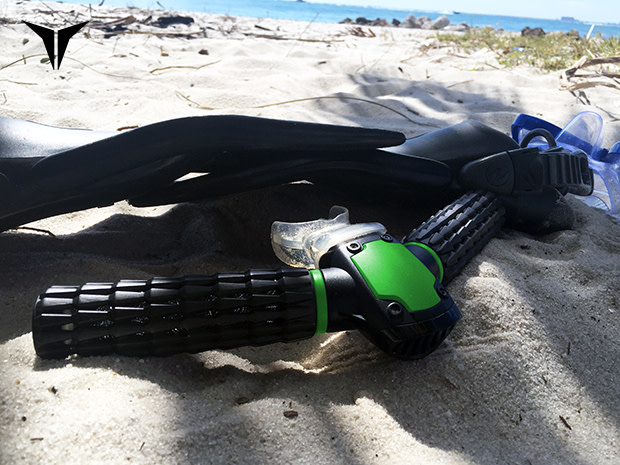 Some fun time with Triton on the beach and we had time for a photo session
Triton is for everyone that loves snorkeling and exploring the ocean. This is definitely a new way too swim under water, it took us almost two years to develop Triton and today we have done it.
Who we are
Jeabyun Yeon / Founder & Designer

Jeabyun is a designer from South Korea who breathes science and technology, He is a Samsung Art and Design Institute (SADI) graduate. His passion for innovation led him to design Triton.

jeabyun@tritongills.com
Saeed Khademi / Co-Founder & CEO

Saeed is a Swedish entrepreneur. He joined forces with Jeabyun in early 2014 to realize and complete their dream with Triton.

saeed@tritongills.com
John Khademi / Marketing Director & Client relations

John is a marketing genius from Sweden that joined our team in early 2015. He has placed Triton on the map, with an strategic mind appearance and product focus development. 

john@tritongills.com
Our story
I met Saeed early 2014 on a website for people who a share passion for design and technology. I'd just designed and started to develop Triton. It was born out of the ambition to improve the snorkeling experience. I wanted to design a product that would allow me to explore underwater, not just inches under the surface, as with a snorkel.
I realized I needed help to make my dream a reality. Thankfully, help came in the form of Saeed! He too is a keen snorkeler, and loved my idea. He was able to help turn the prototype into a functioning product.
Eight months on, we conducted our first successful test. This happened to be on Saeed's birthday. Surely a good sign! Triton worked, but not as well as we wanted. There were still problems to overcome. Due to underwater pressure, the lithium-ion battery and micro compressor were not performing as efficiently as we wanted.
We tried other batteries and compressors, but to no avail. We needed to make our own modifications with the perfect components. After months of sweat, endeavor (and buckets of coffee!) we made it. Thorough testing proved what we had hoped. Our dream had been realized. 
In December 2015 we launched our Facebook page, Triton gills. We've been overwhelmed by the positive media coverage and, more importantly, the kind comments and huge interest on social media. 
Today we are on Indiegogo, looking for backers to help get Triton onto the market. We believe Triton is the future of snorkeling and scuba diving. We're proud of our product, and want everyone to have the opportunity to enjoy it. Please join us in making Triton available to all.
Thank you all for reading our story and always supporting us on our journey.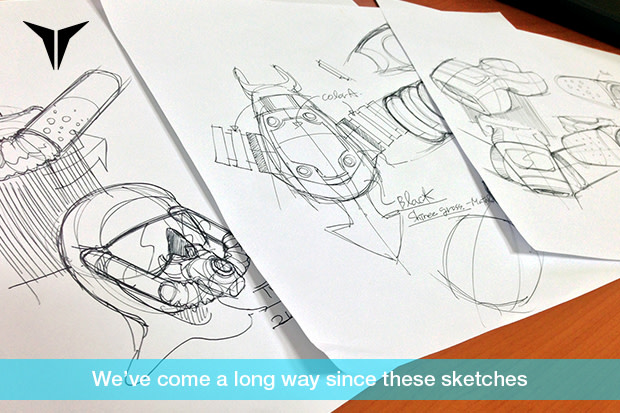 Project timeline
The following is our project timeline. We will keep you updated on our status and informing you with the latest news here on our Indiegogo campaign.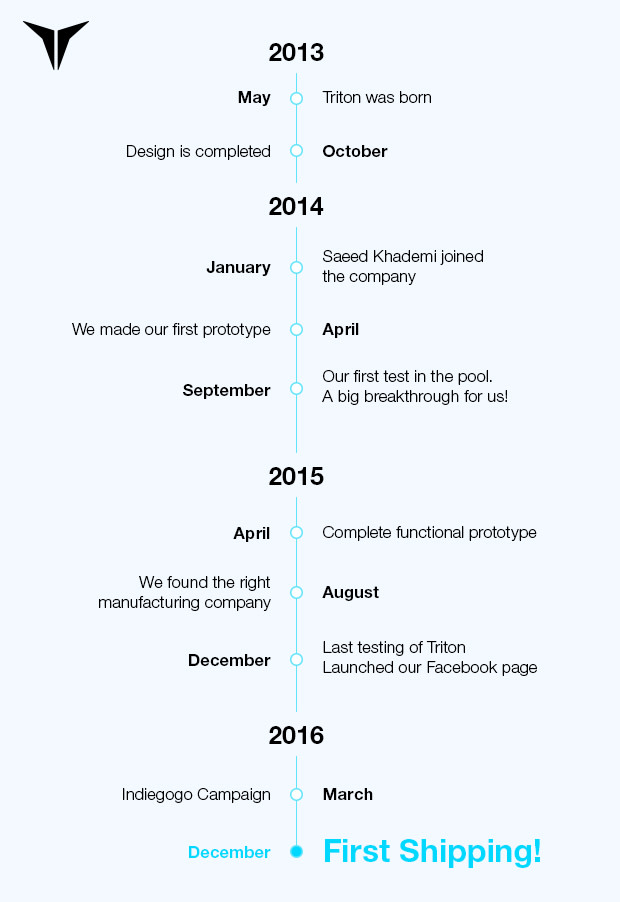 Until now, Triton has been entirely self-funded. Now we're asking for support from you, the backers, to start manufacturing Triton. 
The funding will be utilized for engineering and product manufacturing. We have found the perfect manufacturer, who has great marine product experience, to produce Triton to the exacting standards we demand.
Career opportunity:
We are looking for a technician in marine technology that can start working with us in fall 2016, please if you feel like you are the right person for the job or if you know anybody that is perfect for this job let us know.
Send a email about yourself and your qualifications and we will get back to you.
Send the application to: info@tritongills.com
Triton: Available in 4 colors
Pick your Triton in Blue, Orange, Green, Gray when you order.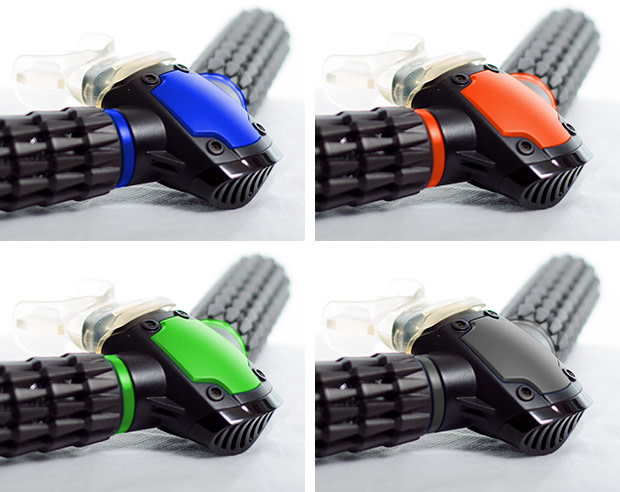 What's next?
We have created a working prototype, the next step is:
Finalize the engineering
Oversee production
Create and finalize the Triton case
Follow up our patents
Conduct final tests before we start manufacturing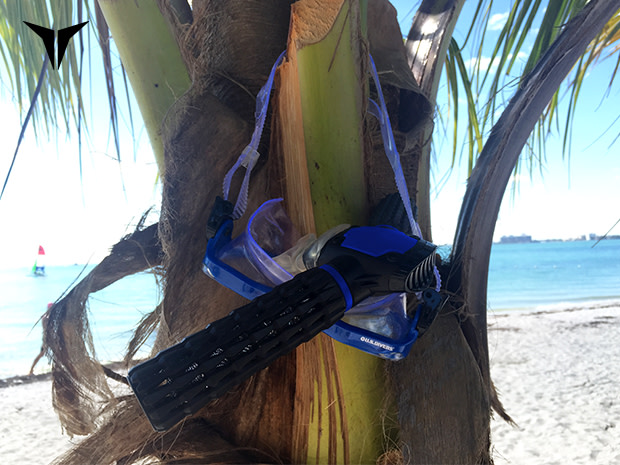 Thank you for your time. We really hope you like our presentation and our rewards. We wish you a great 2016 🙂
Jeabyun & Saeed
Select your Triton
The retail price for Triton on Indiegogo will be $299. This is the best price we can offer without jeopardizing our exacting quality requirements.
Our Indiegogo campaign goal is to start shipping our first Triton's by December 2016.
As ever, high quantity production helps keep the retail price low. And with the help of you, the backers, this can be achieved.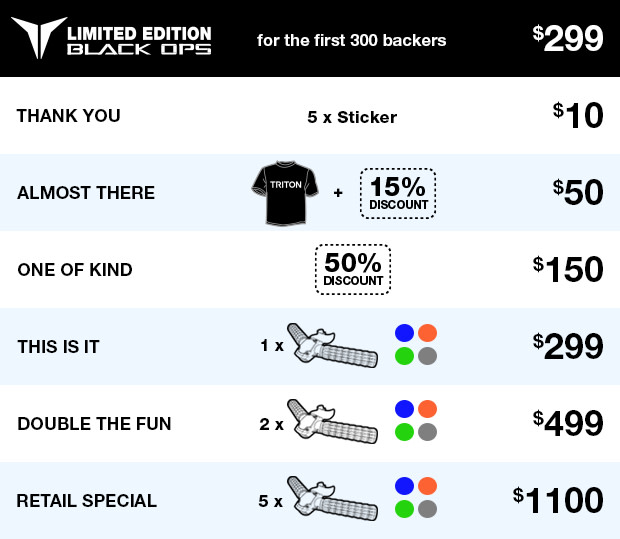 FAQ
Can I swap the battery?
At Triton we evaluated the pros and cons of the swappable battery and we found it's preferable to have an internal non-swappable battery. The internal battery makes the following possible:
waterproof
lightweight
extended single change time
simple mechanical design
What is the pre-sale price?
We are currently selling the Triton for $299, after our Indiegogo campaign the cost will progressively increase to the regular retail price of $399 USD.
When is the first shipping of Triton?
December 2016.
1. General
What is Triton?
Triton is a product that works like a fish gills, we connected artificial gills named Microporous Hollow Fiber with modified lithium-ion battery that works with a modified dual micro compressor.
How do I get my Triton?
You can help us fund Triton on our Indiegogo campaign so you can be first in line to get your hands on one.
What do I get when I order a Triton?
A Triton, a charging device, and a box to keep your Triton safe.
Does the price include VAT or other duties?
For the customers who ordered during the international sales period, you are responsible for any VAT, tariff, duty, taxes, handling fees, brokerage charges, customs clearance charges, etc. required by your country for importing consumer goods.
What kind of warranty do you provide?
We provide a one-year limited warranty.
2. Form
Can I use a Triton in salt water?
Of course, but we recommend that you rinse your Triton thoroughly after each saltwater exposure.
Can I replace the Triton's parts myself?
No. Just send your Triton to us and we will do it for you. This is imperative due to the technical nature of Triton.
3. Functions 
What is the maximum depth?
Max depth is 15 ft.
What happens after 15 ft?
Triton will start vibrate and the LED lamps will start flashing and it will get harder to breath if you go under 15 ft.
For how long can I use Triton underwater?
45 minutes on a fully-charged battery.
What kind of battery does Triton use?
A modified lithium-ion battery
How do the artificial gills work?
The artificial gills are made out of Microporous Hollow Fiber, it keeps water molecules out and lets oxygen in, through its threads.
What kind of micro compressor is used for Triton?
We use a modified dual micro compressor. This is crucial, so to extract enough oxygen from the water.
How much time does it take to recharge the Triton?
2 hours for a full-charge battery.
Do I need to assemble anything when setting up my Triton?
No. It works right out of the box.
What happens when my Triton runs out of power when it is under water?
Your Triton will send you pulse vibrations when the battery is running low, you will feel the same vibrations until you turn it off.
4. Safety and regulation
Where can I use my Triton?
The ocean, the sea, lakes, rivers, and swimming pools. Just about anywhere with water!
Is the Triton safe for kids to use?
Yes, but under parental supervision.
Is there an age requirement to use Triton?
We recommend 16 years, 16 and under should be used with parents supervision.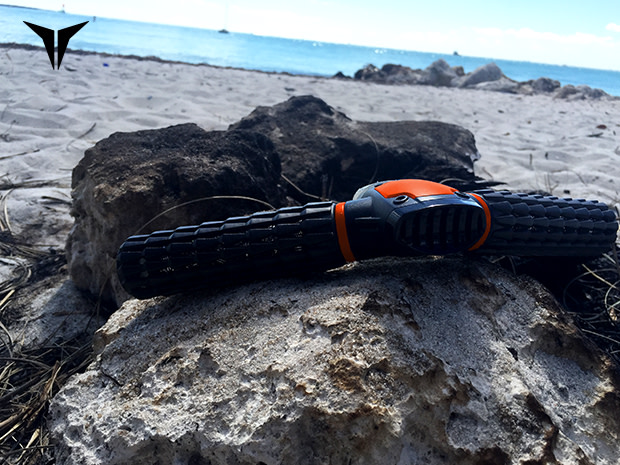 Risks and challenges
We love a challenge. And we've already overcome quite a few! As previously mentioned, December 2016 is our first month for shipping. We can't wait until the Triton is on the market. Worst case scenario, there will be a delay until January 2017.
We will of course ship the first order from our manufacturer to our backers, and we'll work day and night to keep our promises to deliver the first Triton's in December.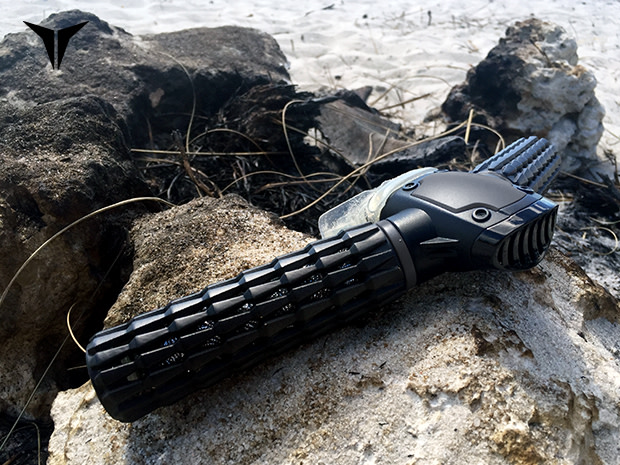 Do you think Triton sounds great? If so, please share our campaign with your friends and family
Find This Campaign On