iCrowdNewswire - Mar 12, 2016
Fiona, Beautiful On the Outside, Injured Inside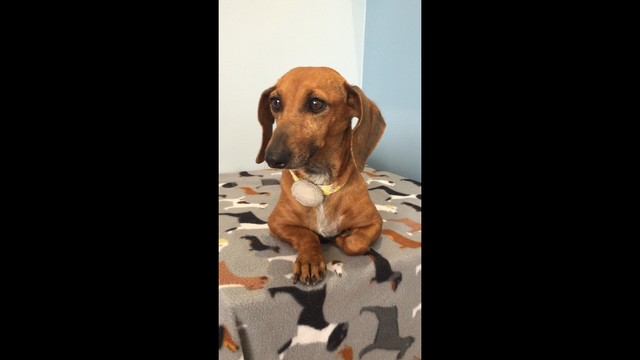 When we were asked to help 4 year old Fiona, we had no idea the internal damage she had sustained. After bringing her in, she was examined at Dr Bruce's and it was quickly learned that this little girl had sustained a major trauma in her past.
After further diagnostics, it was learned that she had likely been hit by a car and the injuries were left untreated. In her pelvis there are multiple fractures that healed the wrong way, but she is now able to walk. The major concern was the massive hernia on her left side (inside the circle on the X-ray). When the trauma occurred, she was hit with such force that her abdominal wall tore, which allowed her internal organs to escape to just under her skin.
This is not a condition that she can live with, so she will be seeing Dr. Moore at Broward Vet Specialists to have this repaired. (On the X-ray, you can see little tied things, those are the steel sutures that were used years ago during her spay.)
The biggest concern is how shredded the abdominal wall is and if the edges will be sufficient to be able to suture closed and also how much, during the healing process, different pieces adhered to each other.
Since the pelvic fractures are healed and she can walk with no trouble, although with a distinctive wiggle, no medical intervention is needed there.
We are optimistic that Dr. Moore will be able to fix her up and she will lead a happy and heathy life.