iCrowdNewswire - Mar 10, 2016
SMARTvr: Make Your Phone a Virtual Reality Viewer
The SMARTvr pocket viewer transforms any iOS or Android smartphone into a virtual reality viewer.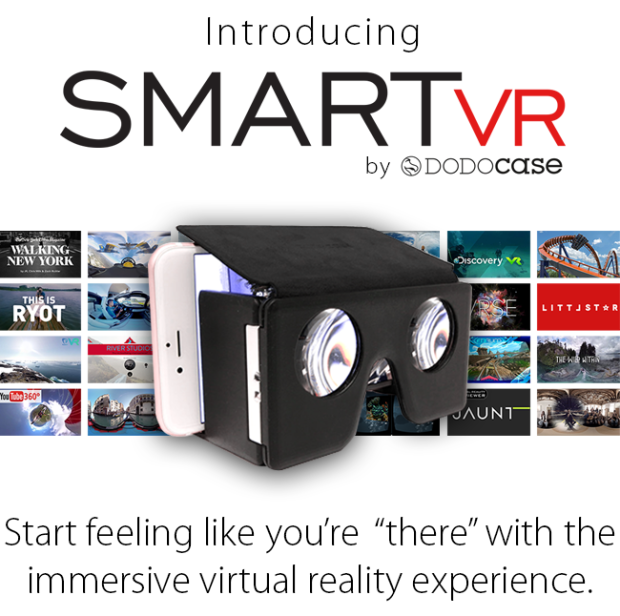 ➡ ➡ CUSTOMIZED HEADSETS ARE AVAILABLE IN VOLUME LEARN MORE ➡ ➡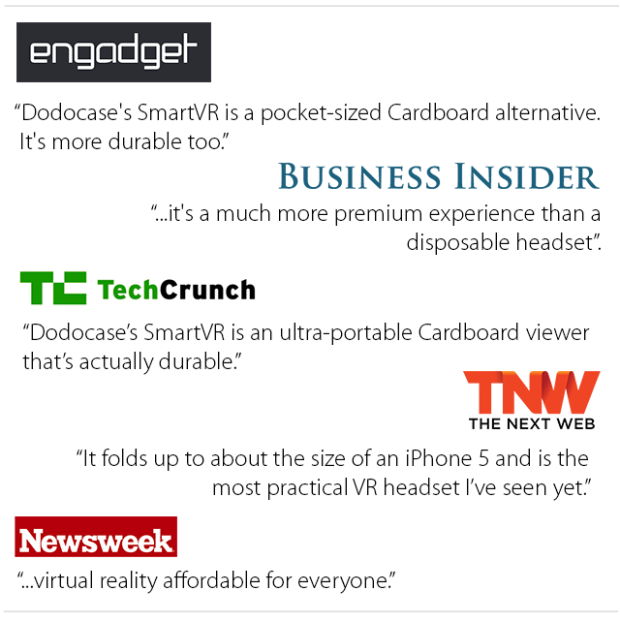 Start looking left, right, up, and down as the experiences unfold in front of you. 
Experience sports highlights, live concerts, breaking news, video games, social media posts, adventurous trips, family events, awards shows, virtual tours, educational courses, movie trailers & more…like never before.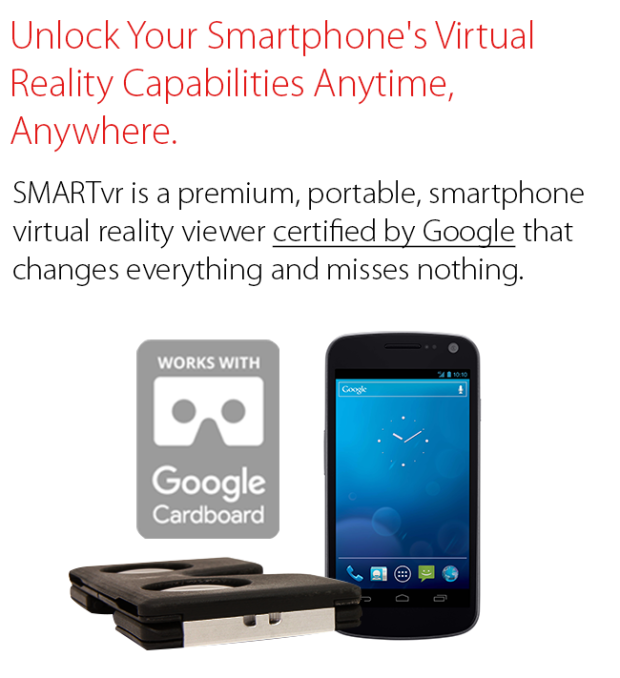 The pocket viewer opens up the VR experience to everyone by transforming any iOS or Android smartphone into an affordable virtual reality viewer.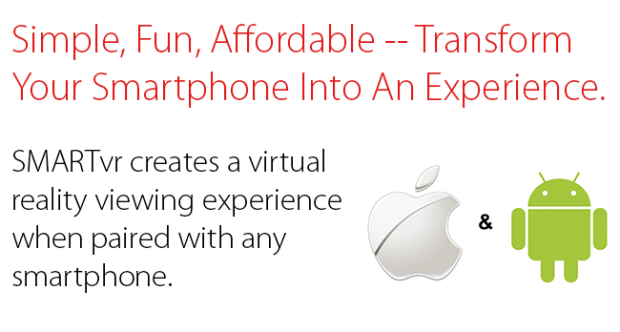 First, download any number of virtual reality mobile apps onto your phone from Google's Play Store or Apple's App Store and then open one up. 
Unfold your SMARTvr viewer and place your smartphone in the phone slot. Then, flip the immersive lens cover over the top and hold the SMARTvr to your eyes as you would a pair of sunglasses. Look through the lenses and peer around your new location in 360°.
Fold it up and easily stash your SMARTvr away until your next experience.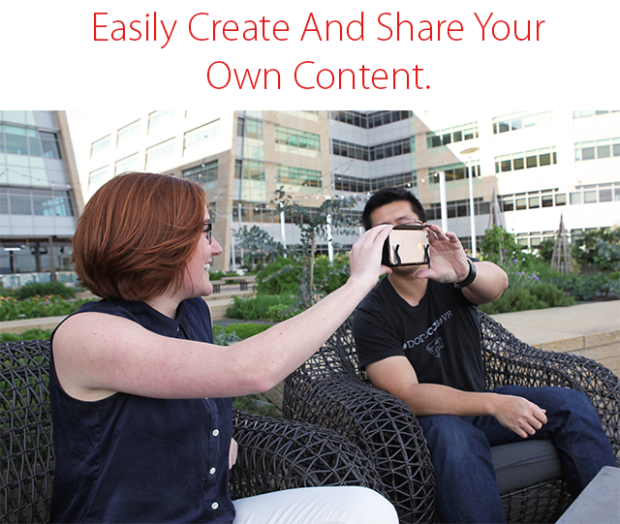 Capture your life in immersive, interactive 360° video with freely available creation apps or 360 degree cameras that can be shared instantly on social media and relived fully in virtual reality.
Whether it's reliving an exotic vacation, sharing special moments with loved-ones or posting to 360 videos to Facebook for the world to see, you can capture the world around you for all to see like never before.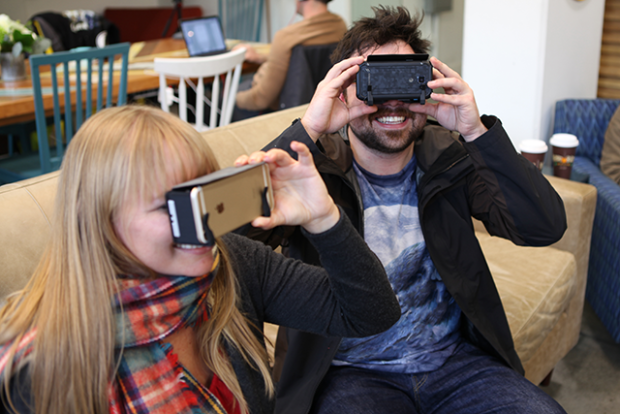 It's easy to create, share and view this new era of content with your SMARTvr portable virtual reality viewer.


You can create your own virtual reality content now…just as easily as snapping a photo on your smartphone.
Take beautiful panoramic photos with depth and sound you can see and hear in VR by downloading any number of free smartphone VR Photo Apps to capture your own 3D Panoramic Virtual Reality experiences.

Capture breathtaking views and once in a lifetime moments in VR so you can relive always them. Hear the sounds as they happened and look around to see the scene in all directions. VR photos are 3D so near objects look near and far objects look far.
Capture life, share your experiences, or travel back in time to relive those special moments.


There is new, top-quality content being produced that is genuinely worth watching and experiencing first-hand. This is the very beginning of a revolutionary era in producing and consuming photo, video and immersive media content.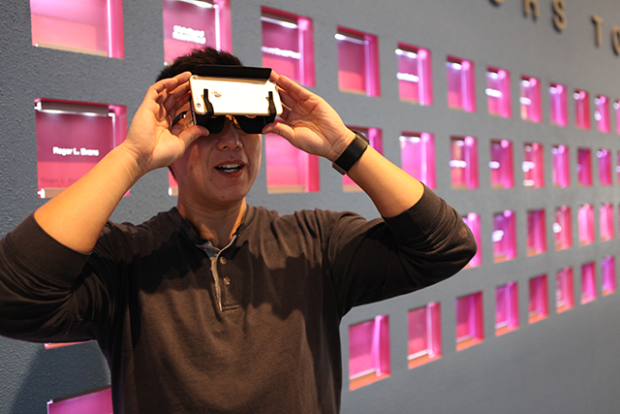 There are VR tours of museums and stunning locations, heart-pounding skydiving jumps, jet-flying and car-racing adventures, and human-centric stories and short films to experience. Apps and short videos will put you anywhere from a seat in the audience of Saturday Night Live to a wetsuit as you dive into an ancient, shark-riddled shipwreck. 

SKY NEWS – Made in collaboration with Jaunt Inc. – the company known for its pioneering and cinematic virtual reality – the report below on the Migrant Crisis was filmed using their new Jaunt ONE: a state of the art professional grade VR camera.
NY TIMES – Through virtual reality, the New York Times puts you at the center of the stories that only they can tell: stories reported by a staff of award-winning journalists all told through an immersive video experience. The limits of their storytelling now stretch further than ever before imagined.


From the days of radio to black & white, color, and high definition television, the sports viewing experience has always evolved – feast your eyes on what's next:

Couldn't afford those premium tickets to see your favorite artist the 1 night they're in town? With the immersive SMARTvr, you can always make it to the front row: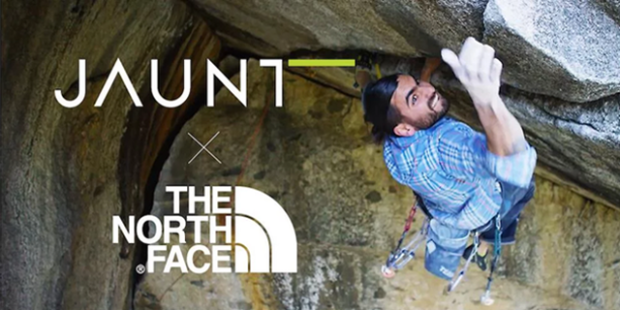 Experience the widest array of premium cinematic VR experiences with Jaunt's re-imagined fully immersive app. Paul McCartney (by Jaunt) gives a serious glimpse at the future of entertainment.
Starting out on stage,  sitting next to Sir Paul, you're then teleported to the front of the audience to watch a spectacular pyrotechnics display before returning to center stage to finish the song.


Take a ride on an insane roller coaster, record a world record lap time in a Porsche Panamera Turbo, or fly alongside the Blue Angels in an FA-18 fighter jet: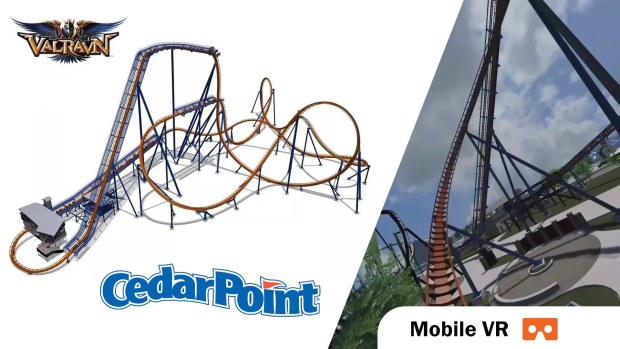 The possibilities are endless and growing exponentially. Get started by experiencing the world of virtual reality today… It's easy to get started with the SMARTvr pocket viewer.
Whether you want to create your own experiences or consume the 1,000's of free virtual reality experiences already waiting for you.

The 360° video community is expanding rapidly and there are a number of 360° video players available today.
Share your 360° videos on the most popular video sharing sites including YouTube,Facebook, Vrideo and Littlstar. Let your friends see everything in 360°.
YouTube – The worlds most widely known video sharing site now supports the 360° file formats. You will need to use our V.360° Video Converter which will convert your video into the YouTube 360 format. 

Littlstar – You can share both 360° video and panoramic photos on Littlstar. 

360Cities – Upload your panoramic photos and share them with your friends and family. You can email a link and they can instantly see on their PC or Mobile device.

VRIDEO – New on the scene and supports our V.360° file formats. You can directly upload your video to the Vrideo site and the player will allow you to pan left or right with your mouse or keyboard.

Removable Microsuede Lens Cover

Cover converts to light shield in use, provides improved immersion

Field of View: approximately 100°

Large 34 mm biconvex lenses

Compatibility: all smartphones (Android/iOS)

Dimensions: 65.6 mm x 120.5 mm x 16.5 mm

Weight: 0.2 lbs, 3.2 oz, 90 grams (for reference, an iPhone 6S weighs 143 grams, so SMARTvr is 37% lighter than the iPhone)

Fits smartphones 6 mm to 12.5 mm thick (for reference, an iPhone 6S is 7.1 mm, Samsung S7 7.9 mm)

Virtual reality as a concept has been around for the last 40 years, but until recently it was more of a fantasy. Many of us had our interest piqued in 2012 with the Oculus crowdfunding project only to learn we would still be tethered to a supercomputer.In 2014, Google introduced 'Google Cardboard' and DODOcase became the first company to supply Cardboard VR viewers to the world. We pioneered the space with the capacity touch functionality of our V1.2 and the ease of assembly of our Pop Up series of viewers. We even invested over $60K in open source software development via our DIYVR campaign to try to accelerate web-based VR development tools for easier and more accessible content production. For the last two years, we've been a leader in the Works with Cardboard program selling viewers directly to consumers but also working with brands and advertisers such as The North Face, Elle Magazine, Conan O'Brien and 100s more to deliver customized VR experiences to their fans.
Working closely with dozens of industry professionals and with the experience of delivering 10,000+ consumer demos, we arrived at SMARTvr. We realized that as amazing as Cardboard VR is for your first taste of VR, in order to consume all the VR content that is pouring onto our smartphones, we needed something more portable and more durable. SMARTvr is the result of all these inputs. We wanted to build a product that would be your conduit to all the amazing content being created for your mobile phone.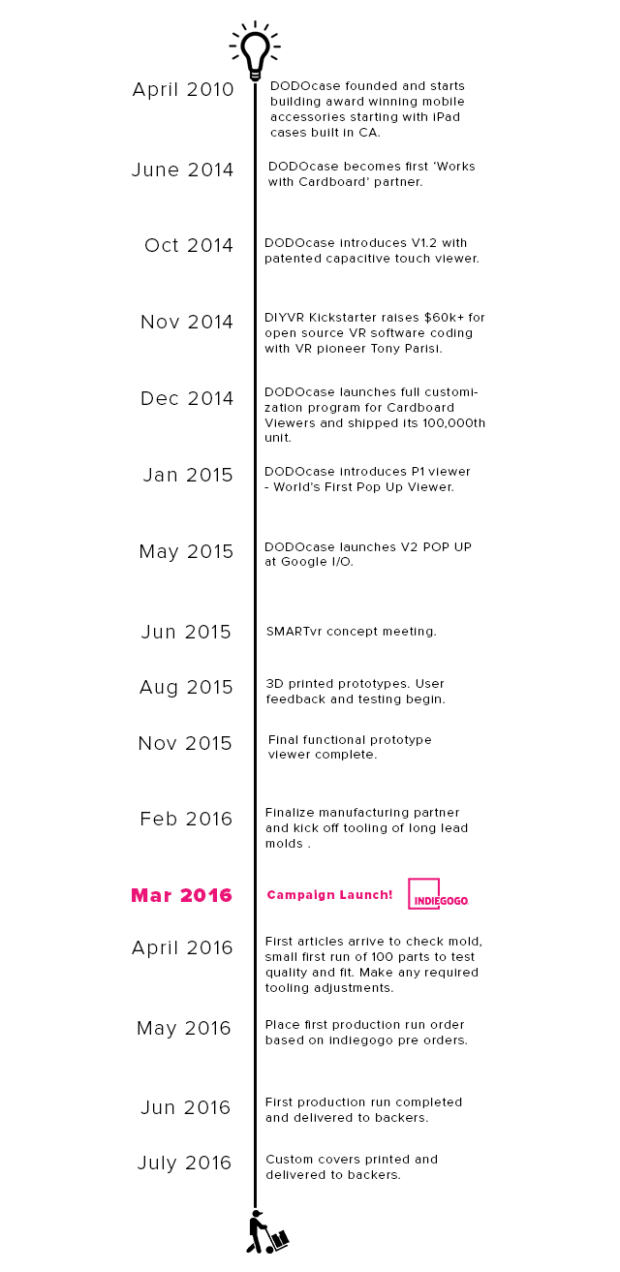 Founded in 2010, DODOcase has been known globally for its tablet and phone accessories. In June 2014, DODOcase launched the first consumer Cardboard Virtual Reality headset and became Google's first partner in the Works with Cardboard program. We quickly became the source for quality Virtual Reality headsets and partnered with the world's premiere VR content producers. After 1000s of discussions with consumers and partners we developed SMARTvr. We can't wait to continue to define the smartphone VR market with you.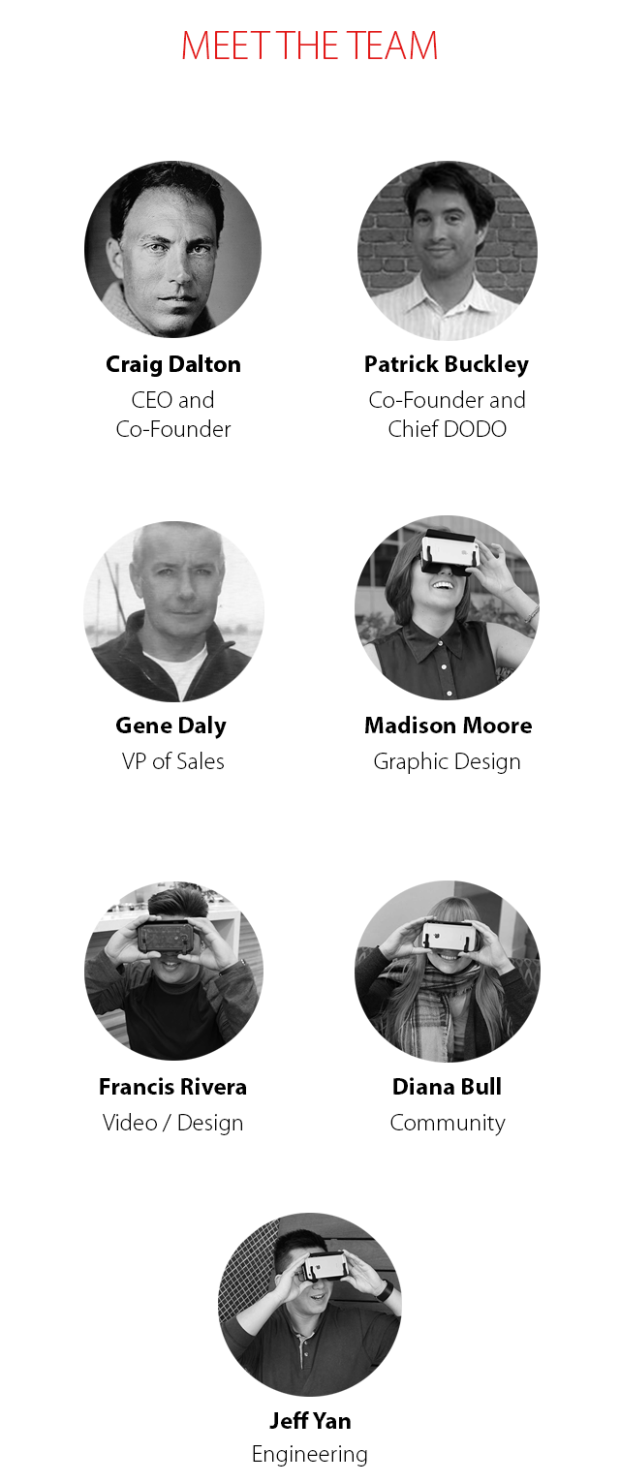 Where do I find Smartphone VR apps?
Search for apps in your favorite apps store (Google Play / iTunes). Below are some of our favorites.
Top Free Virtual Reality Apps:
New York Times VR (Experience the Streets of NY)

Discovery VR (Swim with sharks)

VRStories (Gannet Media) (Fly with the Blue Angels)

Jaunt VR (Rock climb with team North Face)

VRSE (Jam with U2)

RYOT (Become a global citizen)

Porsche VR (Drive a 911 on a private test track)

Cedar Point VR Roller Coaster (Experience a theme park ride)

Littlstar (Enjoy a library of videos)

River VR (Drive with a professional race driver)
What types of phones are supported by SMARTvr?
SMARTvr supports all Android and iOS (Apple) Smartphones (iPhone 5 and wider). Our experience is that VR apps run best on Android 4.2 or greater / iOS 7 or greater.
Can I leave my phone case on?
SMARTvr can accommodate most slim cases. We recommend you proceed slowly if you have any question as you do not want to bend the arms beyond their base.
Where are you based?
We are based in the Dogpatch Neighborhood of San Francisco. Yes, you are welcome to stop by.
Why don't you have a head strap?
By requiring users to hold SMARTvr to their faces, we engage the entire torso when swiveling around enjoying VR experiences. An engaged torso helps retain equilibrium when standing using your viewer. This allows SMARTvr to be enjoyed in any environment. This is also a mandate of the 'Works with Cardboard' certification program from Google.
Are you in the 'Works with Cardboard' program?
Yes, we were Google's first partner in the Works with Cardboard program dating back to 2014. We have a great working relationship with the Cardboard team which insures our products are the highest quality in the world.
What are your lens made from?
Our 34 mm biconvex lens are made from acrylic.
How do I install a neck lanyard onto SMARTvr?
You'll notice a slot in each of the metal hinges. Simply slot the cable through the hole and loop your lanyard through.
Where was this product designed?
SMARTvr was designed in San Francisco, CA with engineers from MIT and San Jose State with advise from an ex Apple engineer.
Can I create my own VR content?
Yes, simply phone apps like 'Cardboard Camera' can be used to great photo spheres. You may also use specifically designed 360 cameras such as 360Fly, Giroptic and Ricoh Theta to create content.
Who will enjoy this product?
In short, everyone. We see an explosion of uses of VR from professional to entertainment. SMARTvr is designed to travel with you everywhere so you can enjoy content wherever you go.
How do I hear the audio?
SMARTvr provides access to the audio port of your phone so you can enjoy sound via standard headphones or directly from your phone's speakers.
Is the lens cover removable?
Yes
How do I remove the lens cover?
Pinch the edge of the lens cover between your thumb and forefinger, pull up the corner slightly and slide the cover out either side. The cover sits in a U shaped slot on the top of SMARTvr. The slot has opening on either sides for removal. To reinsert, slot the cover rod into the U shape slot and slide across.
What does the lens cover do?
The lens cover serves two primary purposes. 1) When not in use, the cover protects the lenses from scratches when in your pocket or bag. 2) While in use, the lens cover provides a shield from ambient light entering from above which aids in the sense of immersion.
I'm planning on buying an Oculus, Vive or Playstation VR, why would I want this?
Smartphone VR is all about being on the go and being able to share experiences with friends. We love the high fidelity systems, but they will occupy a different part of the VR market and are designed for use in your home. SMARTvr will be your gateway to thousands of VR experiences and will allow you to show VR to friends and family with ease. Remember, the only way to explain VR is to try VR!
Find This Campaign On