iCrowdNewswire - Mar 7, 2016
My First Artist Residency in Oaxaca,Mexico
Help make my dream come true and help me get to an artist residency in Oaxaca Mexico!
Hola  Co – "dream" -creators! My name, if we have not  met is Tamika Rivera. I have been  accepted to my first  artist  residency in  Oaxaca ,Mexico April 2016. I will be a part of a master instruction embroidery program as well as  developing my own works during the three week program. Programs like this are so important to keep  indigenous traditions alive and help fund music program for  inner city  youth in Mexico.   Im honored to be invited as one of Arquetopia's  international artist in Residence. 
Super excited  for you to be coming along on this journey with me!  
What We Need & What You Get
Ok!  Although It's amazing to be accepted  April is right around the corner! It is definately a challenge to organize this and leave for a month as an artist.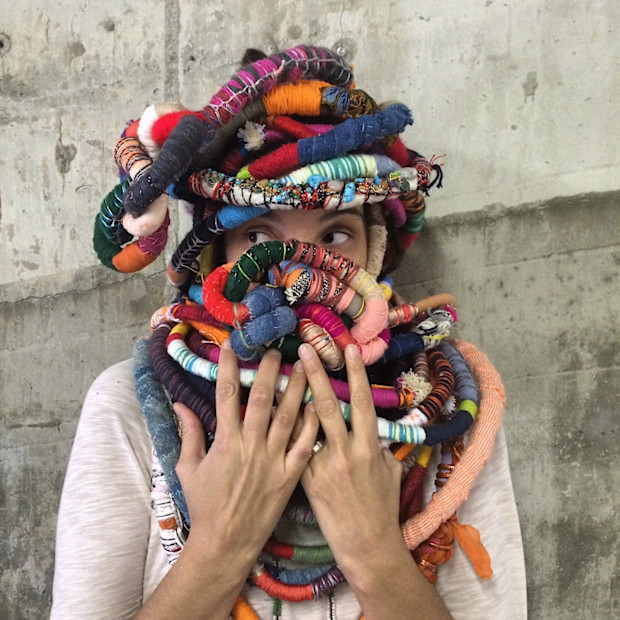 what to do? Time to  reach out to my fellow dreamers   and offer some amazing  perks in exchange for your awesome dream donations! 
Bare minimums here: 
Program cost  $ 2310
Plane fare full price (no benefit discount ) ,travel lodging , local travel ($890)
Anything over the goal price will be greatly appreciated and  will be used toward ,Extra food ,lodging  & art supplies ,more projects,  helping create more work and more  opportunities to support local economy. 
Oh you get to enjoy all the Perks too!
Sacred heart alter candle  ($15)

 TRAVEL CANDLE ($25)

OAXACA 9oz  100 % SOY CANDLE  ($40)

   I "artwork" OAXACA TOTE ($50)                                                                                                     

Cuyo Talisman Necklace   ($100)   PHOTO REFERENCE ONLY                                         
Perks $200 and over get special gifts from the region and candles!!
Risks & Challenges
Nothing but blue skies with your help and high vibes! 
Im fully committed  to this Residency and my art I will take the responsibility of all other costs not raised 
Other Ways You Can Help
 just  cause you can't contribute, that doesn't mean you can't help :)
Please share my campaign with your community!
 use the Indiegogo share tools!
show your support on facebook and instagram  @tamikanin 
send me high vibes on my travels..xo
Find This Campaign On