iCrowdNewswire - Feb 29, 2016
MoodBox: Empowered by Emi
The World's First Emotionally Intelligent Speaker
Imagine coming home after a tiring day at work. You lay flat on your sofa, wanting desperately to listen to some music and relax but too exhausted to move a muscle. Wouldn't it be great if your speaker talked to you, asked you how you were doing and suggested the perfect music to unwind with?
That dream is now a reality!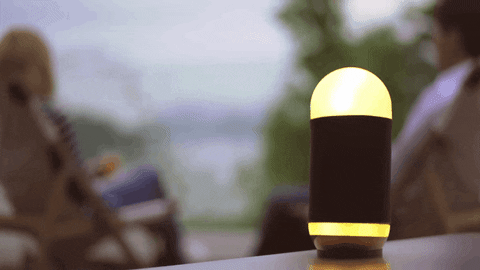 MoodBox is:
Wireless

Hands-Free

Voice controlled
And provides Crystal clear Hi-Fi, 360º Omni-directional sound that lets you enjoy your music in the highest quality.

MoodBox's Emotional Intelligence was created by a leading team of developers from the Hong Kong University of Science and Technology led by Pascale Fung. Pascale, a world leader in Emotional Intelligence research and technology has been recognized by The Scientific American, The World Economic Forum and by industry leaders worldwide for her advancements in this field.
Join the Emotional Intelligence revolution and pave the way for a smarter future.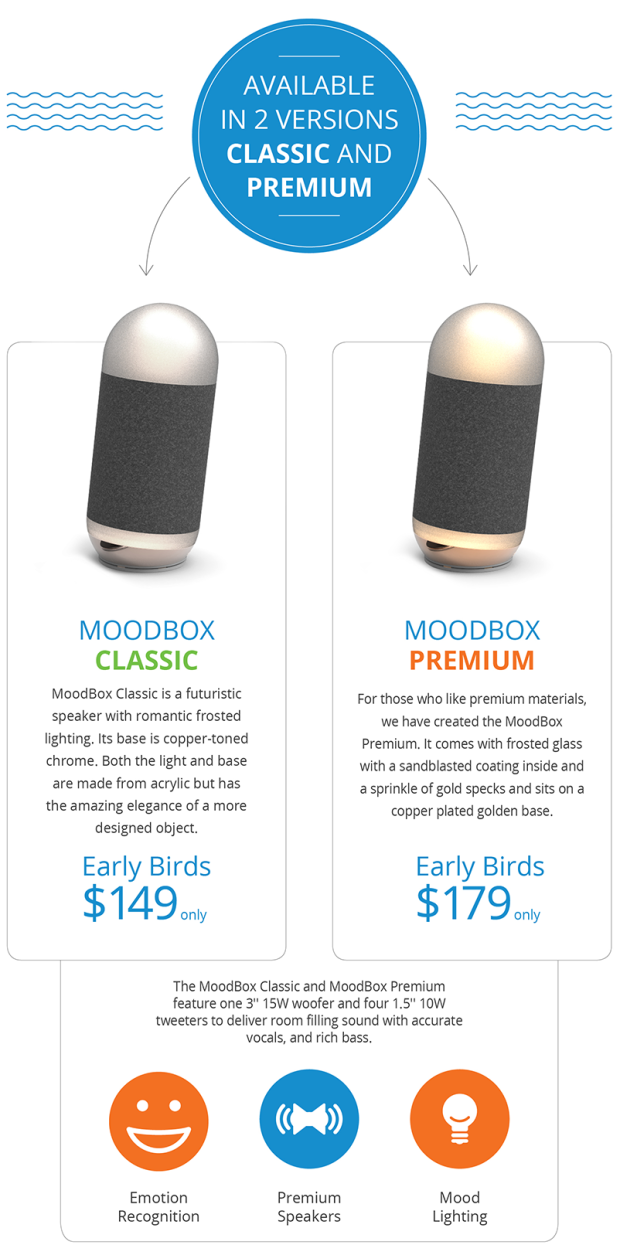 Each MoodBox comes stocked with 4x 1.5-inch tweeters as well as a 3-inch subwoofer which‭ ‬is powerful‭ ‬enough to fill up your livingroom‭ ‬while still providing the rich‭, ‬powerful sound you desire‭. ‬
With MoodBox's sleek and classy design‭, ‬it will be a perfect fit for anywhere in your home‭. ‬With the simple click of a button‭, ‬you can sync multiple MoodBox's together to play the same song throughout your home‭, ‬or set your MoodBox's to play different tunes in each room‭ – ‬all in high quality‭, ‬without missing a single beat‭.‬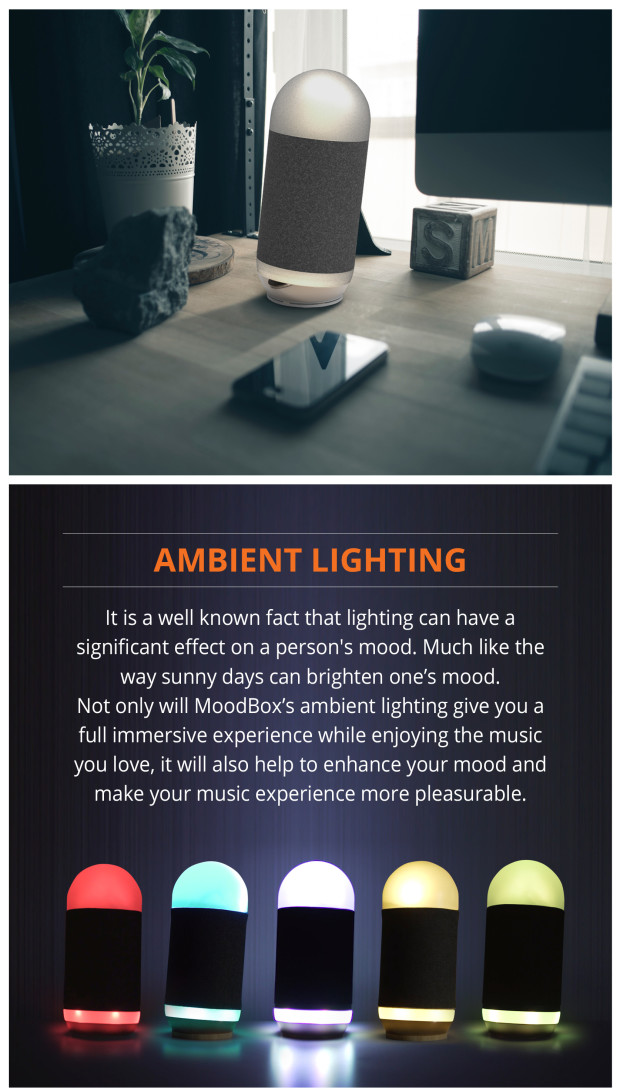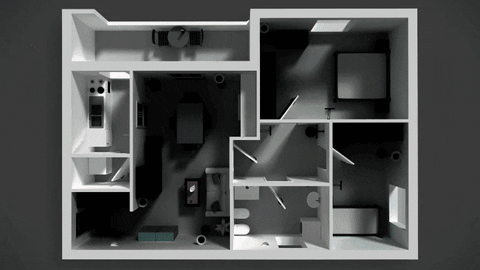 Multi-room wireless network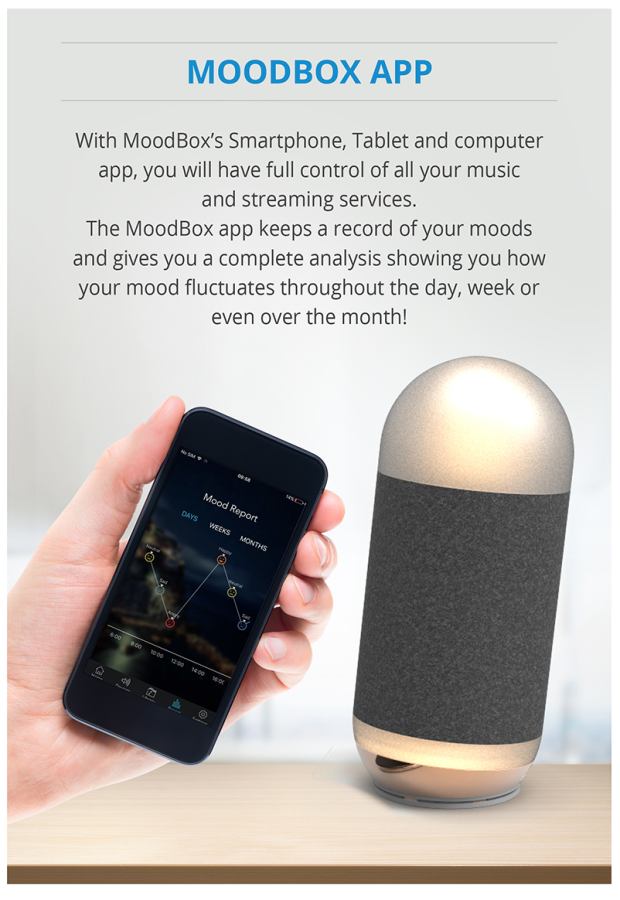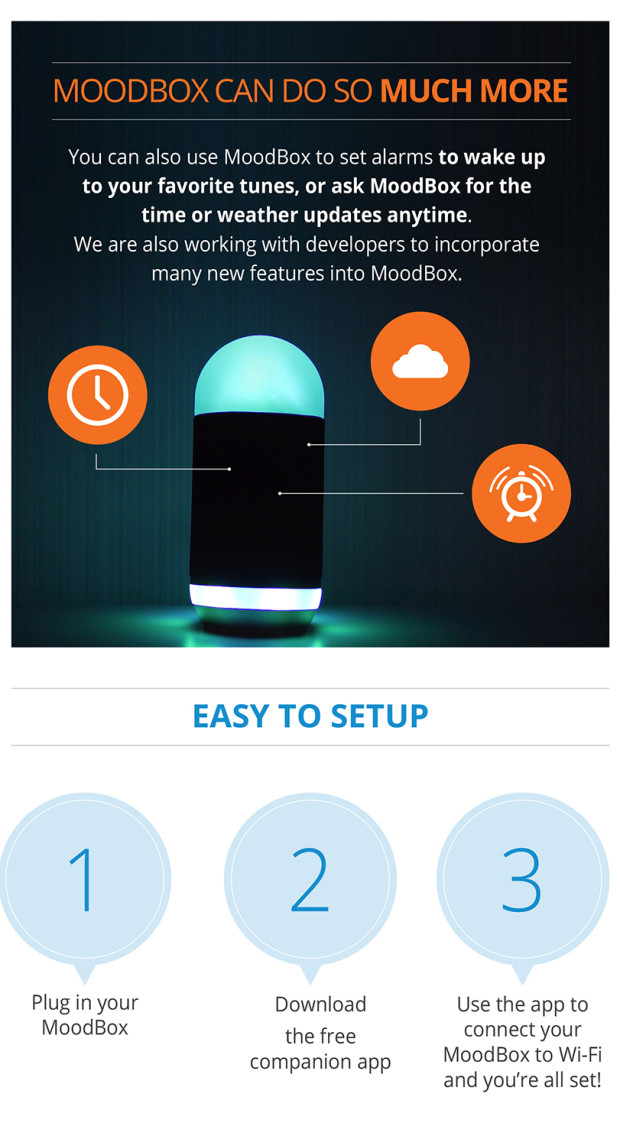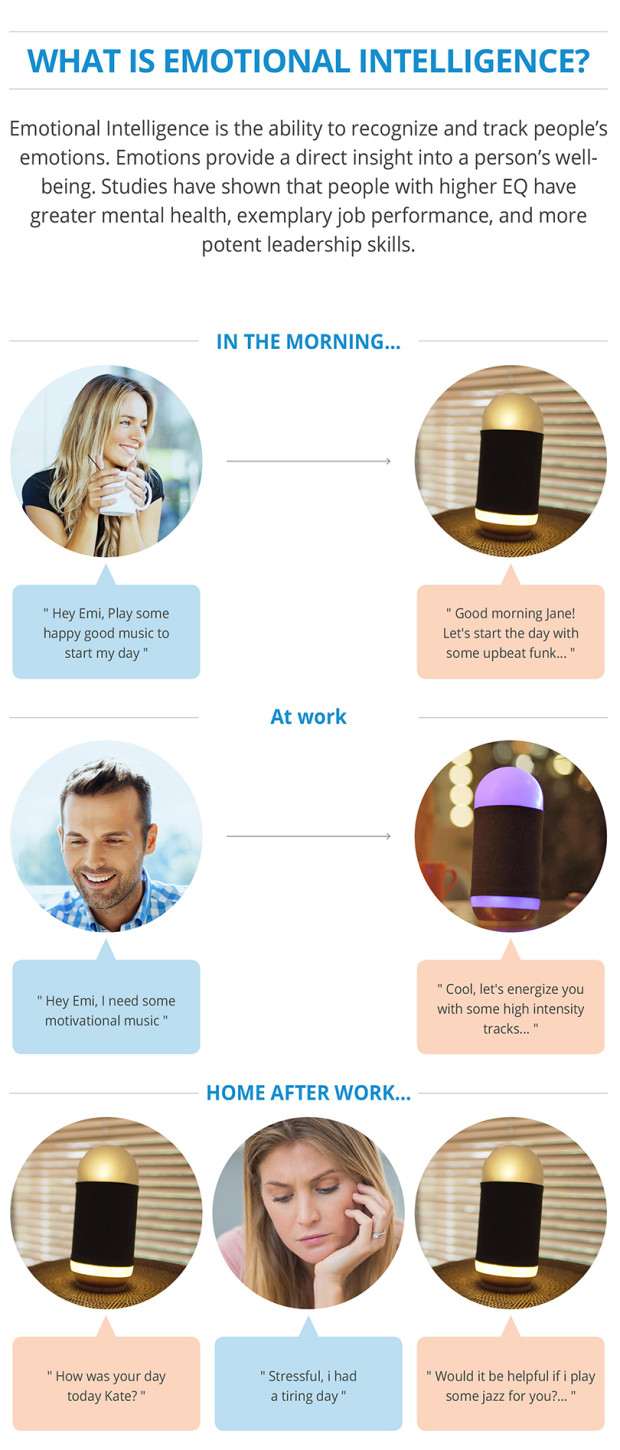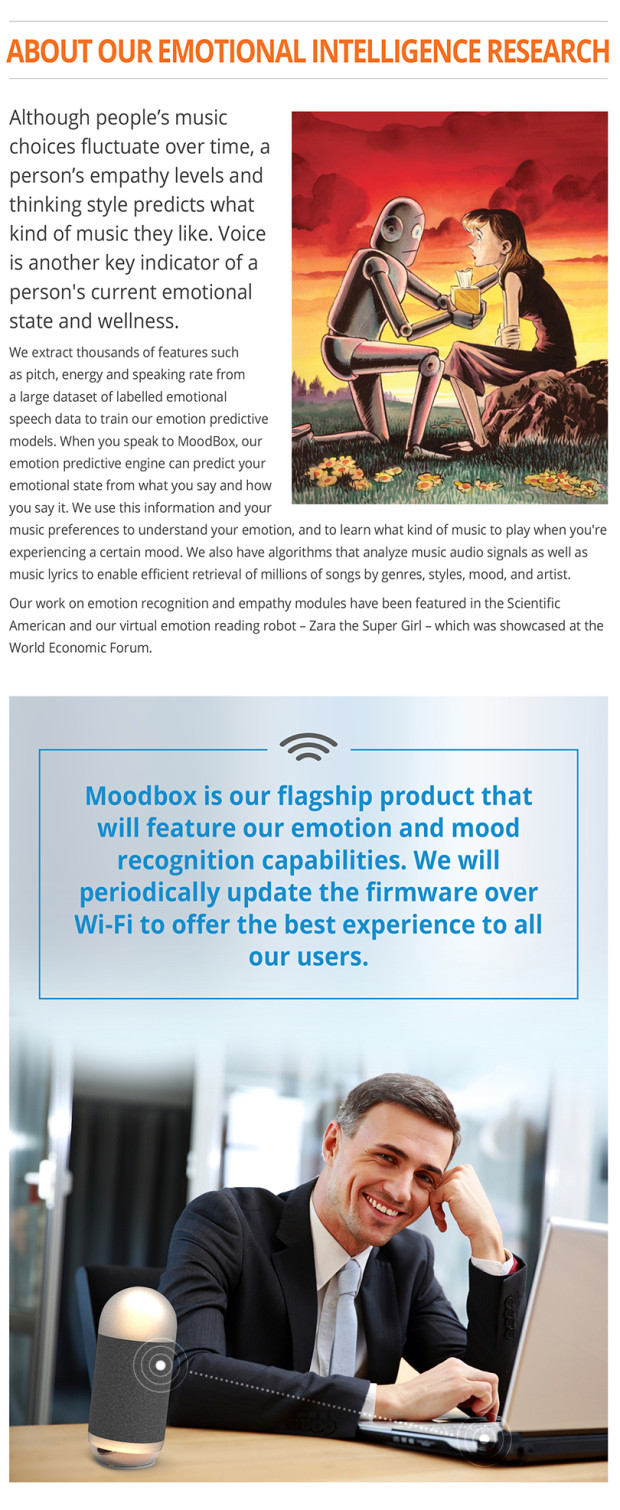 Find This Campaign On