iCrowdNewswire - Feb 28, 2016
Cup-A-Joe
Hillsborough Cup-A-Joe was started in 2002 by Robbie Roberts of Joe Van Gogh. In 2006, my husband Ryan and I moved to North Carolina where I started working at Hillsborough's Cup-A-Joe and fell in love with it's community. I started managing in 2006 and bought the shop with Ryan in 2009. We started the shop with just three other employees and have doubled our sales and staff since 2009. I started baking with my friend in 2011 in a rented kitchen space and saw that Hillsborough had a need for a quaint bakery. In 2014, we rented out a small kitchen space so I can bake out of it 24 hours a day. We are now busier than ever, and feel a need to better serve our town's increasing population. Last year, we were shown a bigger space, 112 West King Street and have decided to move forward with expanding our lovely shop. The new space will be over double the amount of square footage which means more seating, more storage, bigger and easier bar to navigate around and a kitchen for me to bake in. 
We think it's time for us to move forward for a bigger gathering space for the community. We are seeking additional funds for the new space. Construction will start soon.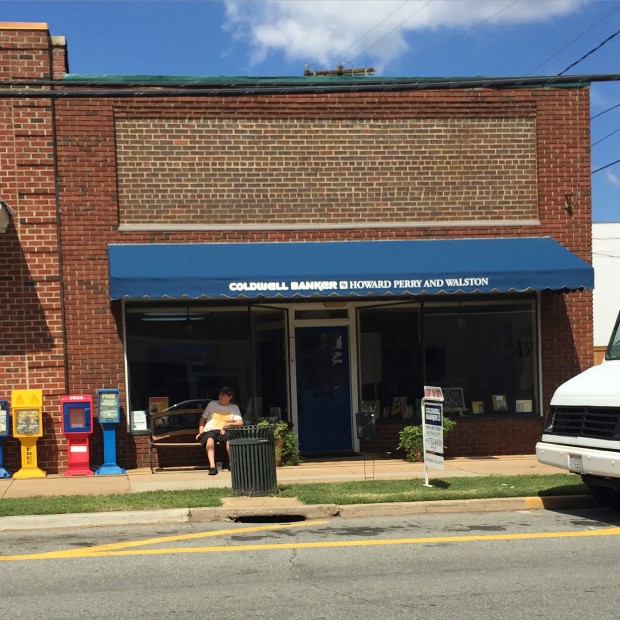 Now What? 
We have been working with Summit Design and Charles Woods Builder on a layout and construction plans. The funds will go into new construction. We will be completely renovating the entire building. We are adding new plumbing, electrical, HVAC and a new bar. These costs are more than we anticipated but we want the perfect shop for our community.
We want the new space to reflect the old space. We hope to maintain the old charm but with new fixtures and a bigger bar for easier flow of traffic. There will be a front and back door for easier parking access as well. We hope to expand our hours for more social gatherings, music, and art happenings. 
The Impact
Your contributions will allow us to complete building renovations and add more seating. We can't do this without you! We would love to move our shop without having the close our shop for a period of time. Our biggest excitement is for you, the customer, to not have to wait outside our back door or in a cramped space. It will be an easier ordering process and plenty of seating for you and your loved ones. We hope to add more baristas and bakers to our already wonderful staff. We would love to expand into catering more weddings, birthdays, anniversaries, etc. 
Other Ways You Can Help
Even if you can't contribute, please share this campaign and help us get the word out! 
Much love to you and thanks!
Brooke Erceg and Ryan Creery