iCrowdNewswire - Feb 24, 2016

Is there a mother who does not need or deserve to have her own personal assistant? How about an Intelligent Personal Assistant? DoulaRoom assist mothers from conception to age 3, and soon to be age 6. We all know how serious a job it is to be a mother, but how about adding some fun.
So what is a Doula?
A Doula is someone who provides support to a mother and her family during pregnancy and into parenting. (Can I please have two!)
So what have we built for mothers? Our global team of medical and technical experts have spent the last two years building and piloting a mobile app. The app is integrated with a wireless activity band, wireless mother baby weight scale, and a wireless blood pressure monitor to help the mother easily track activities that are critical to her health and that of her baby.
DoulaRoom is far more than a mobile app, it is an Intelligent Personal Assistant,IPA. It supports the mother, her family and medical providers from conception to age three. We are already extending the IPA to support the family to age six and will continue extending it through tween and teen. 
Hey Siri …
We think if Siri got pregnant or had a family; this is what she would use (Apple, if Siri reproduces we will give you a DoulaRoom IPA and a Mother Bundle).
DoulaRoom is designed to Inform, Support and Empower the mother with trustedInformation, the ability to communicate how and when she needs Support and toEmpower her with the knowledge to participate in decisions that are in the best interest of her and her family.  

DoulaRoom was designed to Inform, Support and Empower a Mother. We believe that the responsibility a mother carries deservers our support
So where is the fun?
We have added a journal and photo gallery to record the pregnancy and parenting journey (whoever said, it is the journey and not the destination that is the real adventure did not have swollen feet or walk around with baby food on their shoulder without knowing). We are adding the ability to create a baby book starting from the earliest days of pregnancy using the journal and photo gallery.
And as added fun: During pregnancy there are only a few times, in the doctor's office, that baby's heartbeat can be heard. Now with our DoulaRoom Fetal Doppler, a mother can record the sound of her baby's heartbeat in the IPA and share it with anyone, anywhere. The doppler also records the heart rate, which can be shared with her medical team.
An extra BONUS for our Indiegogo friends.

As an extra special to our Indiegogo friends who are helping with our pre launch …. You will receive the next version of our IPA at no charge… a Cognitive IntelligentPersonal Assistant.  We are using the IBM Watson super computer to add cognitive capabilities to the IPA. When you join us on Indiegogo you will be the first in the world to have Watson read your daily journal entries and provide you with insight into how you are feeling with our DoulaRoom Mood Meter.
Feel the LOVE, we guarantee it 
We have had such great feedback on the Intelligent Personal Assistant and are so confident that you will love it; we are going to offer the first 25 people a guarantee of LOVE. If in 30 days you do not LOVE this IPA, send back the mother bundle and we will refund your Perk $. No risk, only the offer of loving it.
We think this is really important and exciting!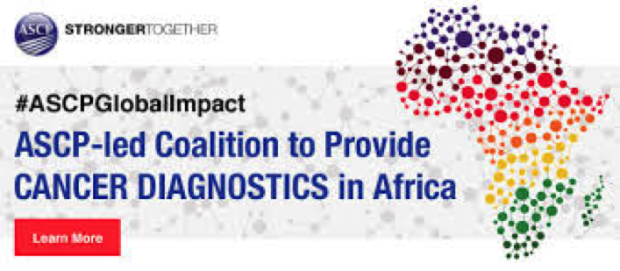 We met with the American Society of Clinical Pathology who created Partners for Cancer Diagnosis and Treatment in Africa
. The ASCP-led coalition provides rapid cancer diagnostics, care, and treatment to underserved areas in Sub-Saharan Africa. They believe timely diagnostic services can reduce up to 80% of the cancer disease burden.
In meeting with their CEO and senior team we discussed how extending ourIntelligent Personal Assistant could provide mothers with cancer education, prevention, early detection and treatment monitoring for herself and her family. Since DoulaRoom was created to help mothers and their families on a global basis, we jumped at the opportunity to support this ASCP initiative and in our small way join the fight against cancer. We were humbled by their compliments about our IPA and excited to start building a collaborative vision to benefit mothers and their families globally.
Our Commitment to mothers everywhere!
To demonstrate our commitment, we will be using our Indiegogo DoulaRoom Angelfund to support the building and delivery of cancer education, prevention and treatment features to support the ASCP initiative. Our vision is to include these features into our Intelligent Personal Assistant so that mothers and their families will benefit on a global scale.
Please read about the ASCP.org and their amazing work with #ASCPGlobalImpact.
www.ascp.org/Global-Impact/home.html

This video was created to give you the ability to see how DoulaRoom can change the life of the mother, family, friends and medical providers. From conception to age 3, and soon beyond.
We had some fun with the scene where four fathers are trying to figure out
 how they can be more supportive.
(In all our videos we did not use actors, we chose to have real people with real experience. The videos will not win an Academy Award but we thank our brave friends and family for sharing in our passion.)
 Our People, Our Passion, Our Team
How our team got here is simple; we brought together a group of diverse medical, technical and business people who are top in their fields and shared one common passion, to leave a positive impact on the world. We cannot name everyone but we sincerely need to that our long list of career professionals who continue to provide their time and passion to be part of something incredible.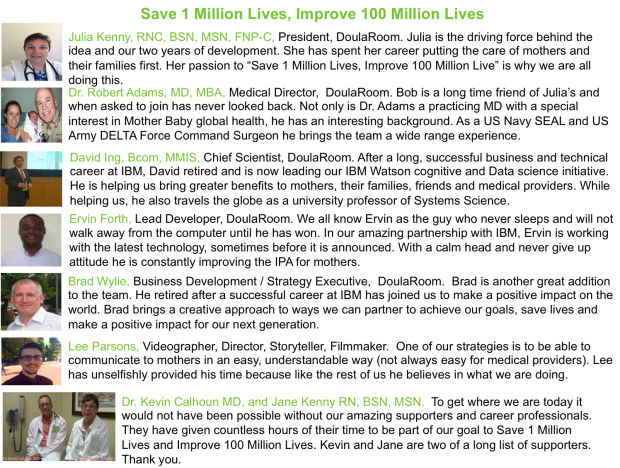 Our sincere THANK YOU to everyone who joins us. First, to mothers and their medical providers. We appreciate your feedback and by listening to you we can continue to improve DoulaRoom for future mothers and families. You will be part of our success! Secondly, to those who help our DoulaRoom Angel Fund so that together we can bring the support to women in developed and developing countries.

We take our responsibility to help others seriously. We will be using our Indiegogo DoulaRoom AngelFund to support the building and delivery of cancer education, prevention and treatment features to support the ASCP initiative.
Your name, or person you specify will be posted as a DoulaRoom Angel supporter on our DoulaRoom.com website.
$    5 Bronze Angel
$  20 Silver Angel
$  50 Gold Angel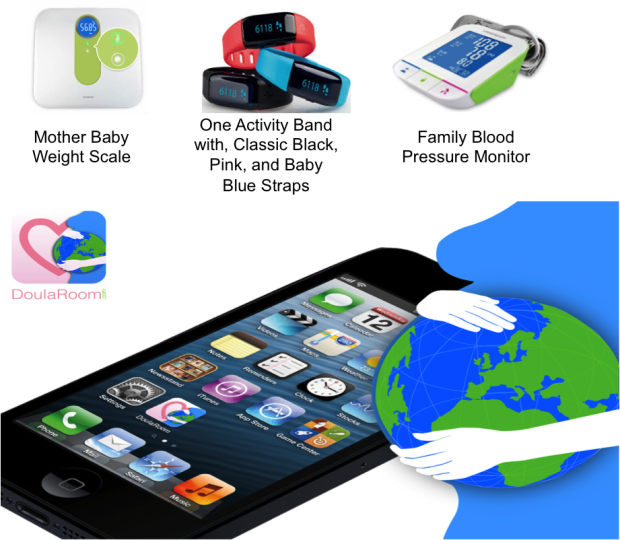 Includes:
1) The DoulaRoom Intelligent Personal Assistant,
2) Wireless Mother Baby Weight Scale,
3) Wireless Family Blood Pressure Monitor,
4) Wireless Activity Band with a Classic Black strap,
5) 2 additional interchangeable straps for the Activity Band in Baby Blue and Pretty Pink.
(Save $235. After the Indiegogo prelaunch, the price will be $349 plus $30 shipping)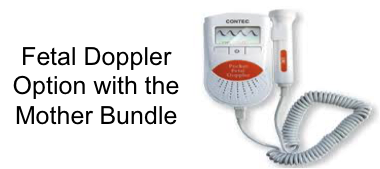 Listen to the sound of your baby's heartbeat before they are born then record it with your Intelligent Personal Assistant. You can share it with anyone, anywhere you choose. 
This offer is only in combination with the DoulaRoom Mother Bundle. 
(Save $90. After the Indiegogo prelaunch, the price will be $129 plus $30 shipping)

This perk is for doctors, midwives, midlevel providers, hospitals, and clinics who want to try the DoulaRoom Provider IPA with an iPad and Mother Bundles (each bundle includes all 4 devices plus the IPA).
Includes:
1.The DoulaRoom Medical Provider Intelligent Personal Assistant
2.The DoulaRoom Mother Intelligent Personal Assistant
3. Select either 10 or 25 of the Mother Bundles
4. Apple iPad for the Medical Provider IPA (two iPads for the 25 bundle selection)
DoulaRoom Medical Provider with 10 Mother Bundles and 10 Fetal Dopplers.
(Save $1,974. After the Indiegogo prelaunch, the price will be $4,864 plus shipping)
DoulaRoom Medical Provider with 25 Mother Bundles and 25 Fetal Dopplers.  
(Save $4,729. After the Indiegogo prelaunch, the price will be $10,725 plus shipping)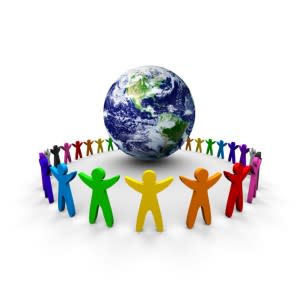 Our DoulaRoom team would like to explore partnership, sponsorship, cross promotional opportunities with medical, government, church and community groups, corporate organizations, or mobile carriers to develop a win-win-win relationship. 
•  Win 1 – expand support to women everywhere 
•  Win 2 – benefits to your organization 
•  Win 3 – expansion of our DoulaRoom IPA globally 
We are very focused on where we are going but everyone needs help. We would like to partner with organizations that want to help us expand the DoulaRoom benefits. Our idea is to have open discussions with like-minded organizations.
Let make something happen together $100.
Private meetings with pre-release information and discussions about where we can do together.

What are some of the activities that are important to Mother & Baby?
1. Monitoring Weight Gain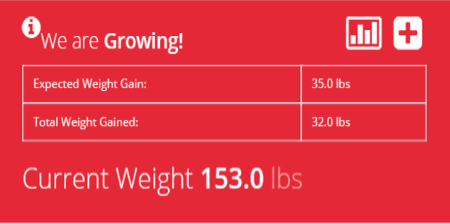 Eating for Two? Current studies show that too much weight gain during pregnancy could be dangerous to the mother and baby. Too little weight gain can also be harmful. WOW! Do you know what your optimal weight gain is week by week? How do you track it? The DoulaRoom IPA and wireless scale will chart your progress daily.
2. Taking Blood Pressure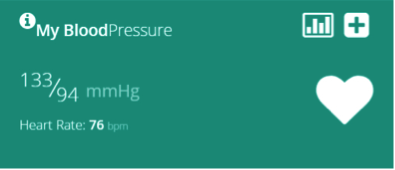 Under Pressure?  So, you have never had a problem with blood pressure why worry now? Many women start out with normal blood pressure but then have it rise during pregnancy. Increased blood pressure could lead to decreased oxygen to the placenta and to the baby, which could lead to decreased growth and brain development in the baby. The DoulaRoom IPA and wireless blood pressure monitor helps you track and record your blood pressure daily or as recommended by your medical provider. We are making it easy for you.
3. Tracking Water Intake

Cheers! Most studies and experts agree that expectant mothers should drink 6-8 glasses of water a day. Why? Too little water could lead to blood clots or urinary tractinfections. Later in pregnancy it could lead to cramping and false labor. It is also very important for women experiencing nausea to have adequate water intake. DoulaRoom makes it easy for you to track your daily water intake.
4. Remembering to take Vitamins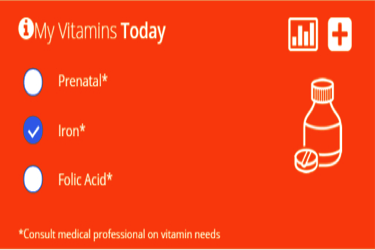 Who can remember? Under a providers direction there are three main supplements, which are commonly recommended. A prenatal vitamin is a general dietary supplement, which helps baby's over all development. Folic acid is important early in pregnancy for the prevention of neural tube defects. Iron levels in pregnancy are important to ensure adequate oxygen in the blood to support baby's growth & development. DoulaRoom helps you track and remember to take the supplements recommended by your health care provider.
5. Recording Mother's Activity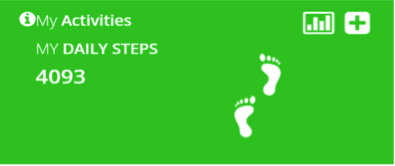 Give me credit! Activity is an important part of a normal pregnancy. Studies have shown that too little activity can lead to unhealthy weight gain during pregnancy, which may contribute to post partum depression. 10,000 steps a day is a goal for everyone, however who has time to count and record their steps? The DoulaRoom IPA and activity bracelet will track your steps automatically.
6. Listening to Baby's Heart Beat and record Activity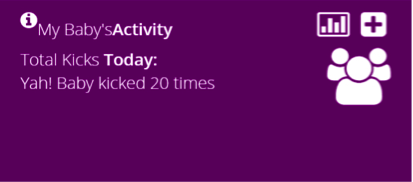 Who kicked me? Mothers usually start becoming aware of baby's movement between 18-22 weeks and from thispoint she should be aware of baby's movement at least once a day. From 36 weeks until delivery, it is important to track the baby's kick counts daily. Kick counts involve recording the baby moving 10 times in 2 hours once a day. The DoulaRoom IPA helps remind you and record this activity.
Baby's Heart Beat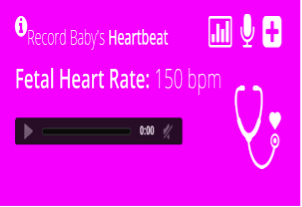 Here is the WOW factor! Every mother is different but it is normal from 12 -14 weeks to be able to hear the baby's heart beatusing a fetal doppler. Today, this happens during prenatal visits. Now, with the DoulaRoom IPA and Fetal Doppler, it is possible to hear, record and share the sound of the baby with family and friends regardless of geographic distance.
7. Recording of Discomforts Felt and concerns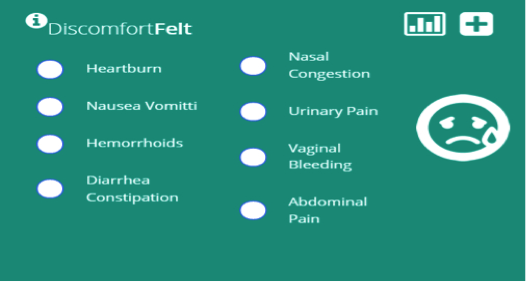 How many more weeks? Minor discomforts are a normal part of pregnancy. The majority do not cause any problems but it is important to know what is normal and when to seek medical advice. DoulaRoom helps you record your symptoms and directsyou to some of the top authoritative sources of information. It is important toshare all of your symptoms and concerns with your medical provider.
Mothers have spoken … 
By listening to new mothers, we have already added new features the DoulaRoomIntelligent Personal Assistant. Your feedback will allow us to add more.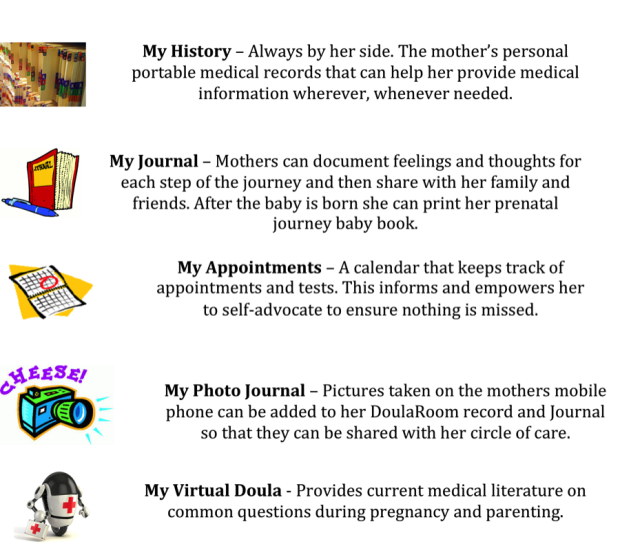 The Impact!
The expectant mother is the center of her circle of care! DoulaRoom lets the mother decide who she shares her information with. She can share it with her partner, parents, best friend, family, medical team, or anyone she chooseswithout concern for information security or geographic distances. Imagine your mom, best friend, or sister who lives across the country or in another part of the world being able to see how you are doing, know how you are feeling and hearing your baby's heart beat. What if your partner is in the military or has to travel for work? DoulaRoom will enable them to support you and experience the pregnancy with you.
We have also created a DoulaRoom medical provider app so that your entire care team (Doctors, Nurses, Midwifes, etc.) can have, only with your permission, a summarized view of your information which they can expand to see what is happening.
Risks and Challenges
As you know we are on a mission to Inform, Support and Empower women worldwide throughout their parenting journey. You have now heard that our company philosophy is based on three pillars: 
1) Provide trusted and current medical information
2) Leverage and integrate the best technology 
3) Listen to you, so we can work together to continuously improve the IPA to support mothers globally.
Let's start with how we are dealing with thechallenges, which could impact delivering the IPA on time and staying true to our philosophy.
1) PROVIDE THE BEST AND MOST CURRENT MEDICAL INFORMATION 
We have a team of medical professionals who have and will continue to search for current and reliable sources of information and research. When we provide information in DoulaRoom we supply credits and references for further reading from the source.
2) LEVERAGE AND INTEGRATE THE BEST TECHNOLOGY 
One of our early and most strategic decisions was to partner with IBM for the development, integration and operation. This was a critical decision for DoulaRoom and we are delighted with the support and commitment we have received in this partnership. We are running our business in their secure cloud environment. This gives us the confidence for scalability, availability and privacy to take this IPA to the world. Working with IBM we will be able to Inform, Support, and Empower mothers around the world. 
The DoulaRoom IPA runs on Apple iOS and Google Android operating systems. We have worked directly with our device manufacturers to build devices, which meet our specifications of integration, quality and ease of use. The manufacturers we have partnered with are focused on the medical industry, which means they know the importance of quality.
3) LISTEN TO YOU, so we can work together to continue to improve the IPA and support mothers globally. 
We already have the DoulaRoom Intelligent Personal Assistant in use by mothers, but we need your help to use the IPA and tell us how to make it better. We are very confident from feedback that it will make a difference in your life. Our entire team is committed to deliver the best mobile experience to support mothers everywhere.
Other Ways You Can Help
If you can participate in our Perks, that is great and thank you, but even if you can not we would ask for your help spreading the word. If everyone who reads this could repost this on your Facebook or other social media, or simply tell 5 friends you will be helping us to build the best mobile experience to Inform, Support, and Empower mothers, their families, friends and medical providers around the world. 
THANK YOU, We appreciate your help!