iCrowdNewswire - Feb 17, 2016
Lioness Vibrator: Improve Your Sexual Experiences
Learn more about your own body. Intuitive design. Communicate with your partner like never before.
Lioness is a vibrator designed to help you learn about your body's sexual response. Discover things you never knew about your own, unique body—what you like, dislike, and would like but don't know yet.

Lioness uses embedded sensors to measure indicators of arousal and orgasm (vaginal contractions, temperature, and movement). As you experiment with Lioness, you can learn more about what you like, and discover new things about your own sexual health and pleasure—privately and on your own terms.
Our team of technologists and designers from companies like Google and Amazon are pushing the boundaries of sex research to create something never before seen in a consumer product.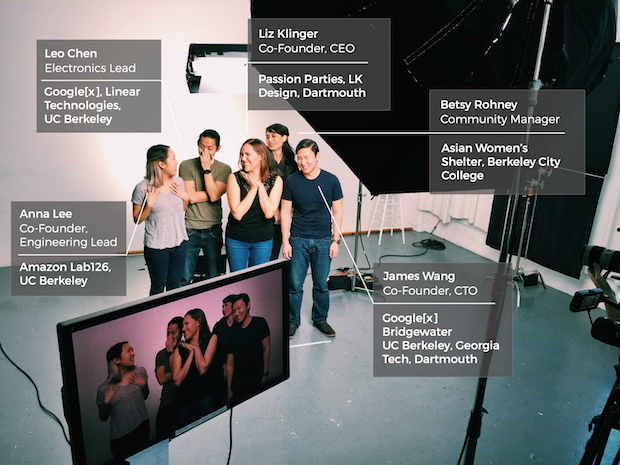 Ultimately, our mission is to empower women to learn more about their own bodies and to break longstanding taboos around female sexuality. Now, we're looking for your support to make this happen and help us grow as a company to bring more thoughtful, innovative women's health products to the world!


We often fall into patterns when we masturbate or have sex. We repeat the things we've enjoyed because they seem reliable. However, patterns get boring, and there are a lot of different ways we can experience pleasure.
Our vibrator provides feedback on what you've enjoyed and recommends what else you can try. It gives you a new mindset of, "what else should I try?" The possibilities are endless.

Just like eating, sleeping, and breathing, sexual health and well-being are essential to a healthy and satisfying life. However, sexual health is often not in the picture when we think about general health and wellbeing, when it really should be.
Learn how your sexual health ties into other aspects of your life such as when you'll be most aroused during your cycle, how much foreplay you'll likely need with a partner, what you might like that you haven't tried yet, and more that we're just starting to discover.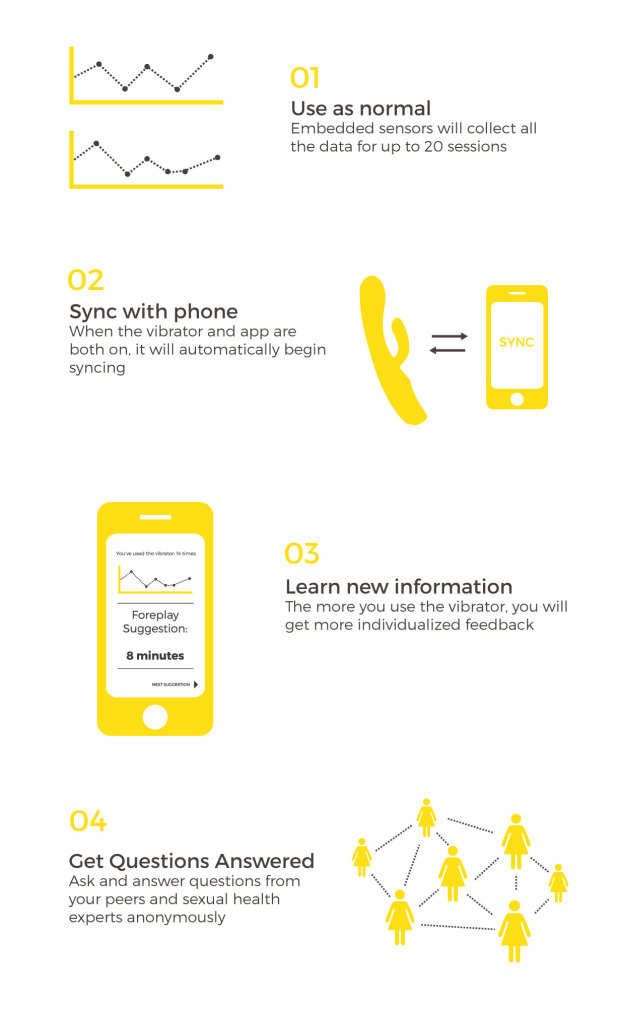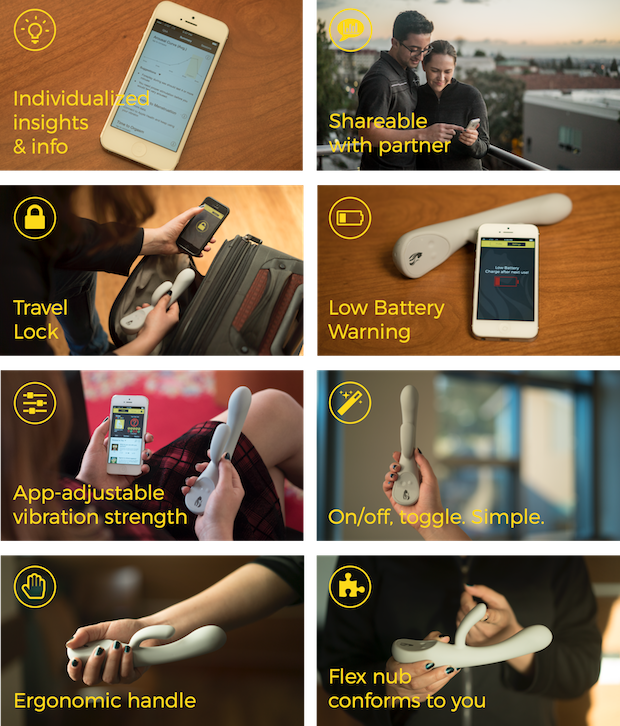 And, of course, it's also:

It's extraordinarily important to us that our vibrator is safe, so we chose to make it out of the same materials used in the most stringently regulated medical devices, including silicone and stainless steel.
See the below video for some more details on the physical features of the product:

We've gotten great reception from the press, sex researchers, and our beta testers. 
(Note: We used to be called SmartBod)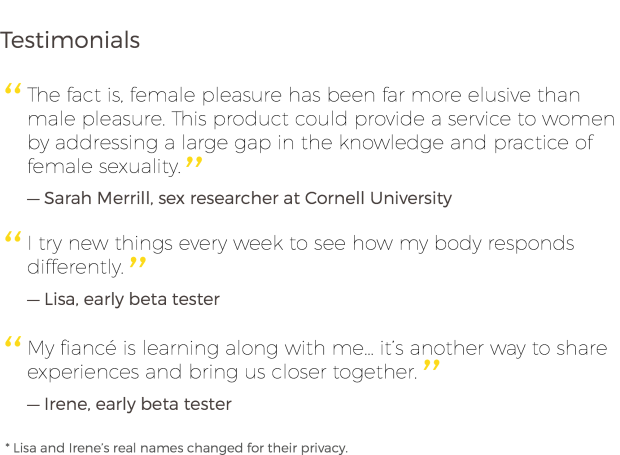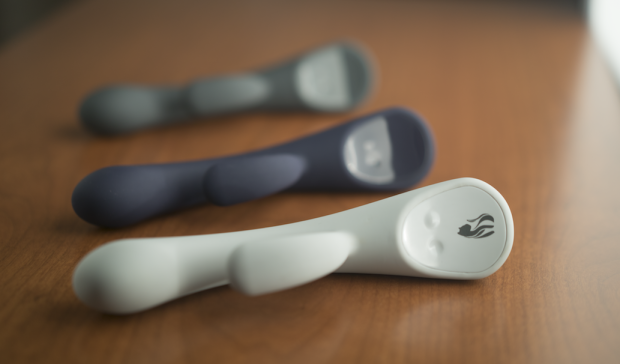 We're really excited to get our product into more people's hands. As thanks to contributors on Indiegogo for supporting us in getting this product out, we're offering the product at an early bird $50 discount from our retail price of $230.
Colors
The current color we are planning is pebble gray, but depending on how much funding we receive, we can start offering other colors and will ask everyone what they want. The reason why we can't offer a bunch of colors at the beginning is that we need to hit a minimum number of orders for manufacturing each color. But take it as incentive to let everyone know about the campaign so we can offer more choices!
International Orders
We'll contact you after the campaign about any additional taxes and duties for your particular country.
Shirts
For those of you who want to support us in other ways, or just want to represent your pride in women's empowerment and health, we also have the stylish shirts you see below. So far, they've been a real hit with our team, beta testers, and other early supporters—we hope you'll love them too! We will reach out after the campaign for your shirt sizes (we offer both unisex and women's styles).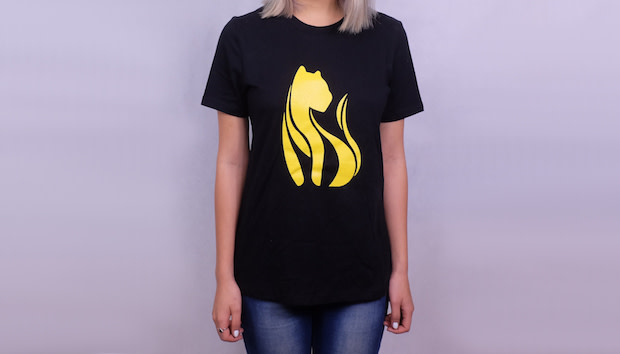 To Add a Shirt to your Vibrator
If you would like to include a shirt to your vibrator order, please add $20 under the "Additional Gift" option once you click the perk.


We didn't just want to create an advanced vibrator. As a women-led team, we wanted to build something that we ourselves love.

One challenge in designing a vibrator is there aren't great resources or standards for fitting a wide variety of women's bodies comfortably. We found that we essentially had to build up from scratch, doing hundreds of hand studies, concepts, and iterations that we simply tried ourselves or with beta testers.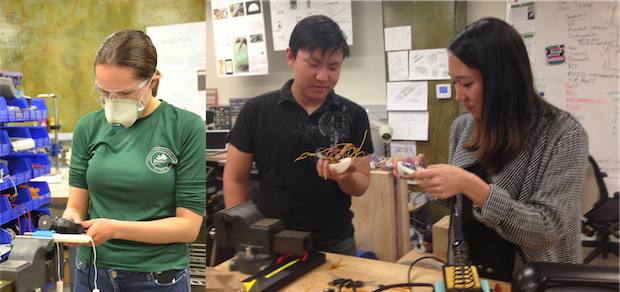 Once we started to understand the general principles and dimensions around our design, we knew we still wanted to take the design to the next level.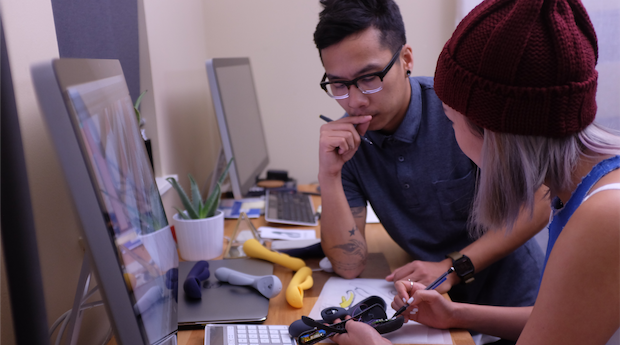 To do so, we worked with veteran designer Hoang Nguyen, former Principal at Matter Design, co-owner of Creative Session, and Design Lead at Playground Global. His experience working with thousands of brands in his senior design roles and as head judge in Consumer Products (along with his brother Anh) of the prestigious Core77 Design Awards gave him a unique perspective in not only refining our form, but also for defining our brand identity as Lioness.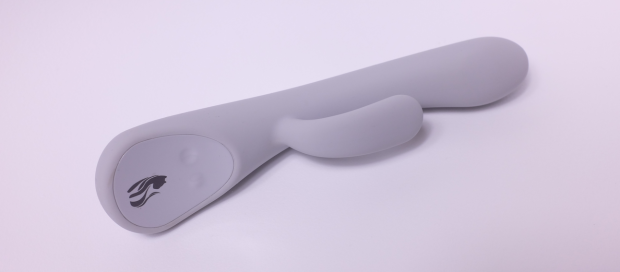 With his help, we not only were able to create something both beautiful and comfortable, but bring out the core of who we are into our brand as whole. From this start, we want to inspire and create the next generation of women's sexual health products—a category that has been underserved and neglected for far too long. 

We're a team of designers, engineers, and sexual health advocates (well, all of us are technically advocates!) who've come together to do this.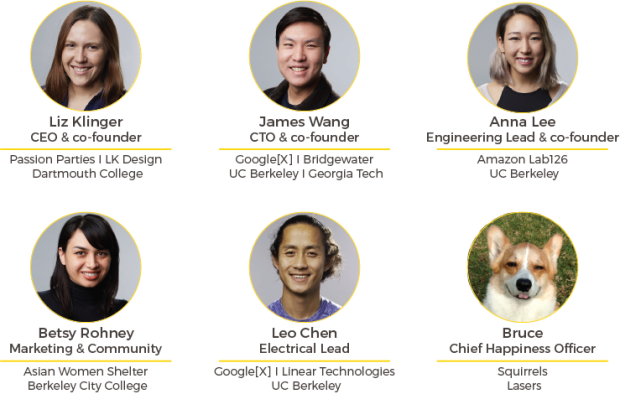 Fun Facts:
As a team, we've worked on over 200 consumer electronics projects that have shipped millions of units.
We've worked tirelessly for 2 years on this dream, but in our limited spare time:
Liz enjoys playing indie games like Papers, Please! and Undertale
Betsy likes to talk about all things cat-related
James whips up insane molecular gastronomy creations
Anna backpacks to a different country at least once a year
Leo has kitesurfed in 5 different countries so far

We wanted to make a way to thank those of you who are great supporters of Lioness (or just wanted even bigger discounts!). To do so, we have a referral program that is hopefully pretty simple:
If 3 of your referred friends buy a vibrator, you get to buy one for 50% off
If 5 of your referred friends buy a vibrator, you get one for free
In either case, if you reach the referral level, we'll contact you with more instructions on how to claim your 50% off or your free vibrator.
* 50% off of the Indiegogo price of $199, so $99.50
Who counts as a referral?
Anyone who you refer through your share links when logged into Indiegogo (see the below image from another campaign). You'll be able to track referral progress through your personal account dashboard on the site. See Indiegogo's official guideon referral programs for more details.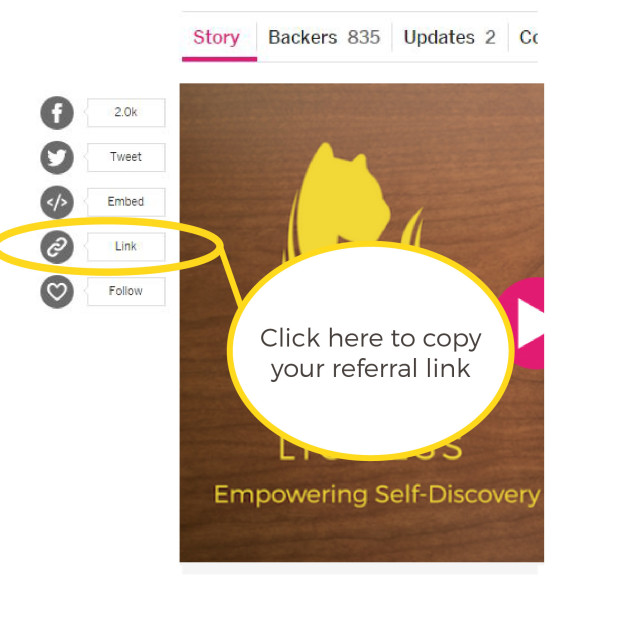 Additionally, if you participated in our newsletter's Gleam referral contest, we will carry over those entries as long as your referrals use the same email.
I got to my referral level, why is it taking so long for you to notice?
Bear with us if our responses on these aren't immediate—unfortunately, the limitations of the platform mean this is basically a very manual process.

Your contributions will help get us begin tooling at our manufacturer for production and reach the highest level of precision and care we want!


What's the vibrator made out of?
100% body-safe silicone. The only other exposed materials are a temperature sensor—stainless steel, again same as with medical devices—and hard plastic for the button panel. The latter is never inserted, but we're still using safe, highly-inert material.
What kind of lube can you use with it?
We recommend using a water-based lube. 
If you're uncertain about a non-water-based lubricant, test a dab of it on part of the vibrator (we recommend the silicone handle) before using it. We haven't found a problem with most all lubricants we've tested, but the formulations are too varied for us to be 100% of every single one on the market.
Can you pledge anonymously?
Yes! When you're making a payment, you have an option to mark yourself as anonymous.

How long does the battery last?
We aimed for at least 45 minutes of continuous run time with the motor on full-blast. We found that with typical use, this equated to charging between once a week and once every other week, which most people found to be a comfortable amount.
Our current prototypes exceed this by a pretty large margin, but this is will be the minimum battery life we'll target for the final product.
Wait…will there be bluetooth in my vagina?
Nope. We know that there are a lot of people who don't like the idea of bluetooth being on while in use, so we made it so bluetooth automatically turns off when you use it.
How many motors are there?
Just one for external stimulation. This goes against the grain of conventional wisdom in this product space, but from our tests and product feedback we found that external vibration was more comfortable than internal vibration inside the vagina. We used the space where there would be a second motor for sensors and more battery life.
So it's all about the orgasms?
Definitely not. Orgasms are just one part of enjoying your sexuality. While important, we're aiming to provide support and insight around a variety of aspects that don't just center around orgasms.
Is my data private?
Absolutely. We thought about privacy and security from the beginning for this product. Everything is encrypted and we fully anonymize the data. Our guiding principle—like for the vibrator's design itself—is we treat your data the same way we would want our own to be treated.
Why retail at $230? Isn't that so expensive?
We've actually found a lot of different reactions to the pricing. Some people have never seen vibrators priced in this range and others, who are familiar with higher end vibrators, were surprised that it wasn't more expensive.
So, we can't really comment on specific impressions on the price, since it's pretty different for everyone, but we can share our own thoughts. We priced Lioness to be the same price as other high-end vibrators—but with a lot more high-quality materials, electronics, and specific design in it. As such, we'll probably be making less profit than other companies, but we wanted to balance making this as accessible as we can to people without shooting ourselves in the foot and ending up with a product that costs more to produce and deliver than we charge (which helps no one, since if we could still produce it, it'd likely be of lower quality). Finally, we also wanted to make sure we can grow as a company so we can create more thoughtful, well-designed women's health products in the future.
Isn't the emotional component of sex important too?
Absolutely. Our product supports understanding of the physiological side, but we recognize that emotional connection and intimacy are also critical in sexual enjoyment. That being said, the physiological side is often neglected to the point that everything is attributed to emotion. We believe that learning more about your own body is going to be beneficial overall, and it's what we're working to support.
What do you mean by water resistant?
Our aim is to make the vibrator "waterproof" in basically all reasonable circumstances (e.g. washing in the sink, shower). That being said, we aren't sure what exact classification the end product will be, since certain countries have precise requirements around what constitutes waterproof. We expect that you'll be able to take a bath with it, but probably not scuba dive with it.
When will it ship?
6-8 months after the campaign ends. We've spent the last several years developing and perfecting the design and technology, as well as choosing our manufacturer and starting to figure out how our manufacturing lines will be set up. We'll need a bit more time to work out the kinks in our manufacturing process to make sure the vibrators in larger quantities work as expected before shipping them to you. Perfect timing, especially for for fall birthdays, weddings, bachelorette parties, holiday gifts, anytime gifts, and Treat Yo Self gifts. (For all you Parks and Rec fans out there!)
What are the risks and challenges?
As a backer, you are supporting this idea, product, cause, and team. We respect your trust in us and will see to it that we'll make an excellent product at our estimated deadline.
As with any small businesses and companies that depend on manufacturing and suppliers, there is a chance that unforeseeable things will cause us to change our shipping deadline. Our team has a strong expertise in manufacturing, and we are doing everything we can to get ahead of any potential road bumps in the process. 
As backers of crowdfunded products ourselves, we know it's really disappointing to have to wait longer than we're told, so we've taken measures to reduce the risk of delays such as taking more time to launch our campaign until we had a clear timeline.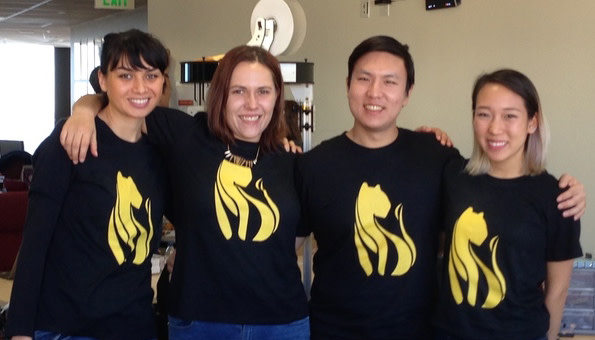 We also want to thank all of our colleagues, friends, and family who have helped and supported us along the way. Without them, Lioness wouldn't be possible.
Hoang Ngyuen from Creative Session for helping to bring our company and product to life through eloquent design.

Bokeh Studio and Elisa Noemí for their creativity and passion for the Lioness video production.

Adriel Olmos and the CITRIS media team for the great product photography and videos.

Sarah Merrill at Cornell University for all of her support, advice, and stories about academic sex research.

UC Berkeley programs: including Free Ventures, Foundry, SkyDeck, Lester Center, Haas, and more for your constant support through the years.

The Indiegogo team for their amazing support throughout.

Startup Weekend Berkeley for providing the opportunity to pitch this moonshot idea, and giving our team the initial push and resources to keep going.

And of course, our incredible Lioness supporters who have been on this incredible journey with us. Thank you! 
Other Ways You Can Help
Spread the word! Tell your friends, post on Facebook, Twitter, Snapchat, whatever you use.
We don't talk enough about sexual health, especially when it comes to sexual health for women, so now's as good time as any to make some noise. Together, we can change the conversation around the world.
Find This Campaign On