iCrowdNewswire - Feb 15, 2016

Written and illustrated by filmmaker and video editor 
Nabil Ayari
, 
Vagrant X
 is an original comic book/manga series who takes place nowadays in Thailand, where the culture is amazing.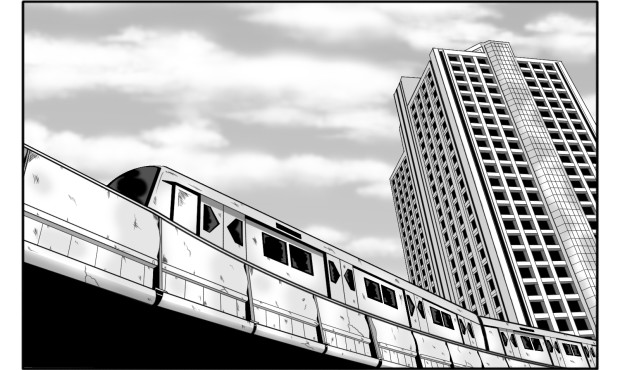 Why did I choose Thailand?
Firstly, I don't know about many comics or manga that have used Thailand as a background. Secondly, because I have been living in this country for a few years and each local city I've visited, they are beautiful by the way, inspired me to make a story about them.
Also, there is a lot of old stories (realistic or mythological) using special characters and animals that I would like to show up and design in my comic book.


Vagrant X is about a journalist, from Bangkok, specializing in stories unlike any others, who was contacted by one of his readers who has one unique story to tell. The story is about this child who grew up in a well, without knowing why. He never left this jail. At first, he thought that this was normal, that every living being lived like that. But the more time passed, the more he understood that he was the only one living like this.
Later, we will discover that this child is the result of an experience (a failed one?), and he is able to use 100% of his brain capacity, which also allows him to get his subconscious awake in a special way.
This special way will depends on the books he has read when he was imprisoned in the well. Basically, he takes his power from books and from his subconscious.
Where it gets interesting is that we discover later that there was not a single well but dozens more! So we will see other characters with different abilities according to the books they have read and which are stored in their subconscious. These characters will meet in the great adventure that awaits them!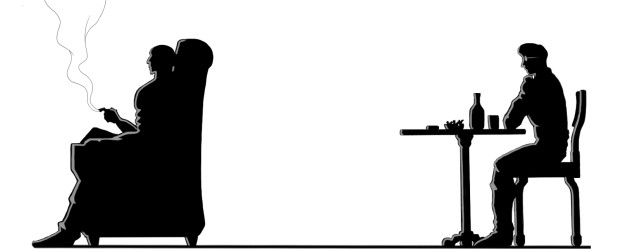 Unfortunately, I can't tell you much about the main story because I don't want to spoil it. But the good news is that I am sharing the first 11 pages of the comic book with you guys.
Please, check it below this page.

As I said above, I was inspired by Thailand, but also by a lot of manga, comics, video games, movies, books and more… And I would like to tell you that Vagrant X is a big tribute (and is full of Easter Eggs) to great films, video games, Japanese anime and others media that have rocked me big time during the 80s and 90s.
And I'll mention all of them in the credits.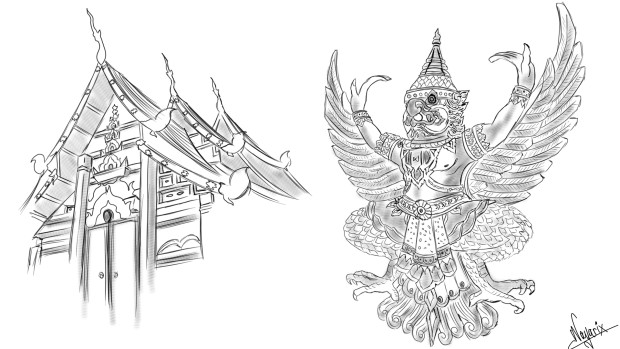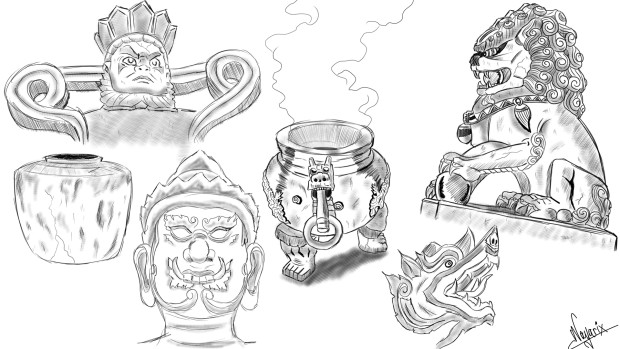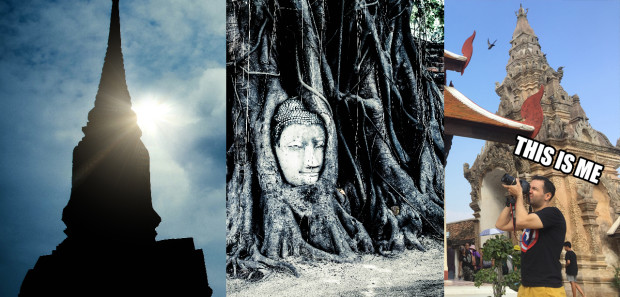 That's where you come in…
The goal is precisely what's required to release the first book (with more than 100 pages) before the end of 2016.
And to reach this goal, I need to work on it every day. To work on it every day I need some kind of income. Yes, like many people, artists need food to live. Also, there is the printing cost, the artist Fees and the translations -in 4 different languages which is English, French, Japanese and Thai-, Indiegogo Fees (Indiegogo funds are considered taxable income), rewards and shipping (to anywhere in the world)… all are expensive costs, that can be covered by this Indiegogo campaign, if it is successful. That is why I'm asking for your help.