iCrowdNewswire - Feb 15, 2016
It's time for fashion evolution!  Say goodbye to the exclusive, elitist fashion establishment and say hello to the future of fashion creation: more collaborative, more convenient, more affordable and more fun than before. 
BootstrapFashion will create 2,000,000 indie designers and home seamstresses and change the face of the fashion industry forever.  
B2B marketplace with all the tools necessary to launch or grow a successful business:
powerful and simple design tools
access to world-class tailors, seamstresses
source factories and suppliers
your own branded storefront
Rich social community
collaborate, connect and get inspired 
become a fashion muse and influencer
Fashion Mall for consumers
shop custom designed fashion
find a local tailor, seamstress or designer
get your own style made by professionals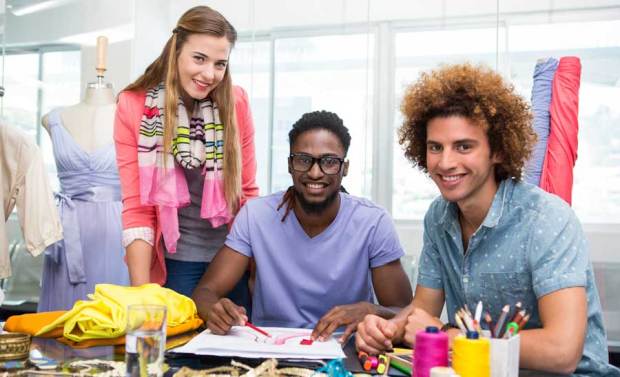 ---
Our mission: to empower, connect and develop sewing, fashion design and creative talent worldwide.
We help aspiring do-it-yourselfers start and grow their own business, earn extra income or simply be part of something creative and exciting while doing what they love.  Together we will revitalize the fashion world by enabling INDIVIDUALS to be THE driving force in the fashion industry.
Our easy-to-use Design Center gives aspiring fashion designers of all ages, abilities and experience levels access to a range of design tools and resources to create their very own custom designs and outfits. The result: fashion pros and fashion dreamers alike can get everything they need to bring their design ideas to life — easily, affordably and quickly.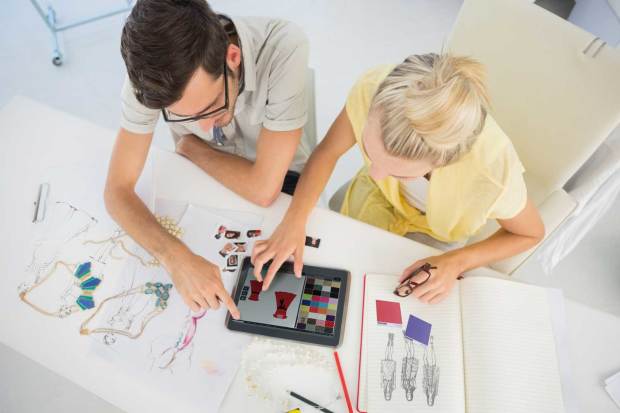 ---
Illustrate unique designs and flat technical sketches, render them with color and fabric and automatically get made-to-measure well-fitting sewing patterns within minutes. 
Find the right tailor or seamstress to custom make your design, or find a factory that will manufacture your unique garments and accessories in quantities of one or thousands. 
Then, post it in our marketplace and get orders for your designs, without having to produce them ahead of time. 
The comprehensiveness and affordability of our entire solution gives it applications for a broad range of design enthusiasts, ranging from home seamstresses all the way up to major fashion brands. 
People who will benefit from our services: 
Creative shoppers
Fashion Bloggers
Home DIY seamstresses
Aspiring designers 
Dressmakers
Fashion design students
Indie and beginner designers
Small- to medium-sized apparel manufacturers and importers
Large apparel manufacturers and importers 
---
Introducing Design Center, the first of its kind fashion design software. It is an easy-to-use, point-and-click app that delivers unique designs and custom-fit sewing patterns in minutes.
Fashion Design Genius Pro Explainer from BootstrapFashion on Vimeo.
Once you have completed your design, the next step is to customize the fit to your unique body. Simply enter a few key measurements, your fit preferences and the types of fabric you want to use and our unique, automated 3D fit technology will generate a sewing pattern just for you. Petite or plus-sized? Apple- or pear- shaped? Short legs or long torso? No problem. Women, men, and children of all shapes and sizes can finally have clothing that is customized to their specific, individual taste, preferences and figure — all for a fraction of the cost of the luxury and designer brands.