iCrowdNewswire - Feb 10, 2016
BearTek Gen II: Wireless Smart Gloves
BearTek Gen II: The next evolution in remote control smart gloves.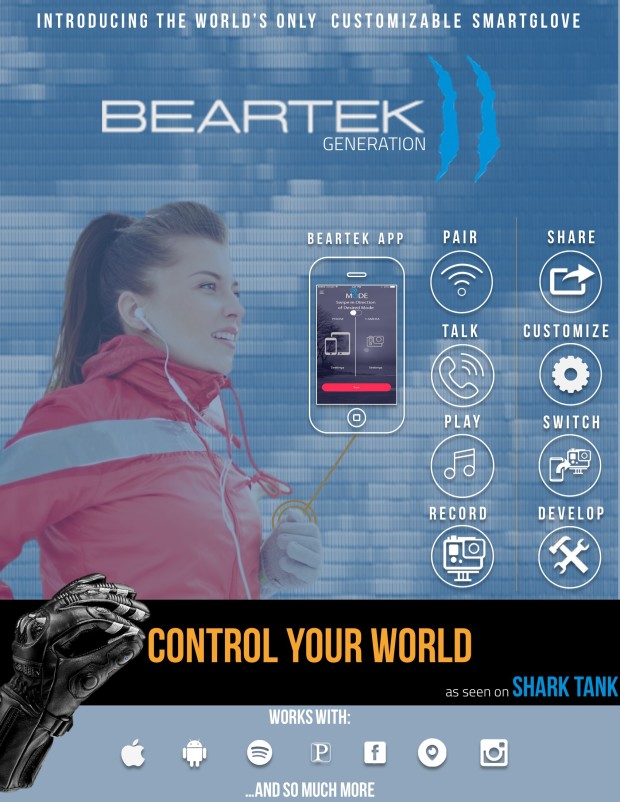 Evolution Of The Revolution
Did you see BearTek Gen I remote control smartgloves on SHARK TANK?
Well let us wow you with BearTek Gen II – the next evolution in smartgloves!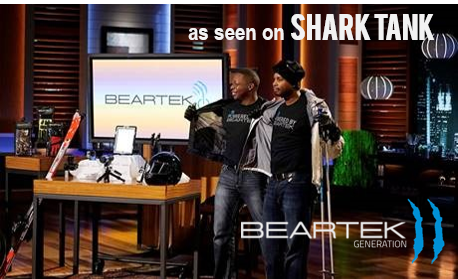 The next evolution in the remote control smart glove revolution is here! Our raving fans told us what they wanted over the last few years and we believe we are delivering well beyond that.  BearTek was already the ultimate control device for people that wear gloves, now BearTek Gen II will add the flexibility you have desired…. and that BearTek App is just ridiculous!  Now that's a SMART glove that gives you unlimited control of your world!!
BearTek Gen II Features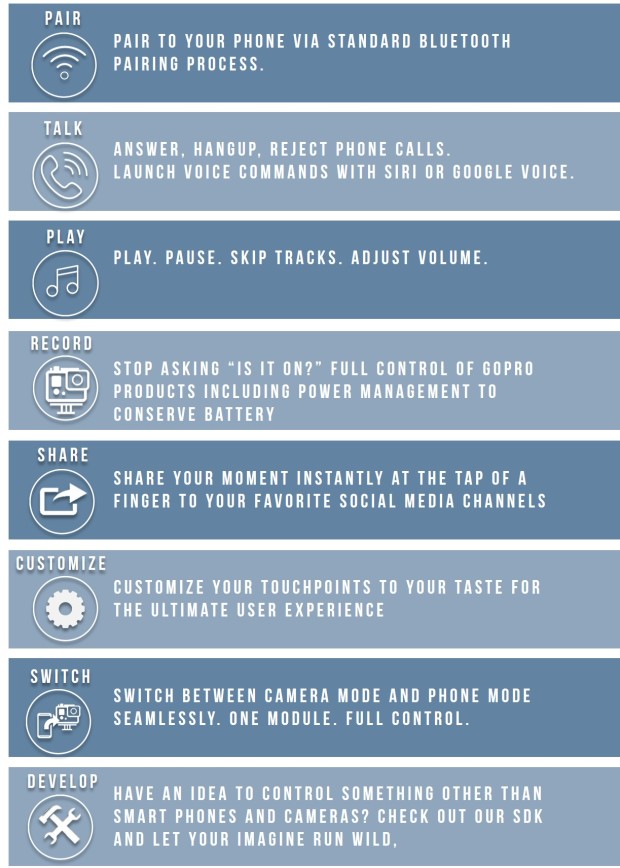 Endless Control of Your World
Wirelessly Control Your Devices

Keep your phone in your pocket and your hands protected while remotely controlling your phone and GoPro camera. Simply tap your thumb to a touchpoint on your fingers to answer a call, play music, or take a picture.
Functions for phones include Answer| Ignore Call |Hang-up Call |Change Volume | Activate Sir. Functions for GoPro cameras include Camera Power | Take Picture |Record |Burst. Now that's CONVENIENT! 
Simply Control Your Favorite Apps

Enjoy the activities you love while simply tapping your fingers together to control your phone and favorite music Apps. 
Functions for music Apps include: Play | Pause | Change Track | Change Volume. Functions for Camera App include Zoom in | Zoom Out | Take Picture. Functions for Periscope App include Start | Stop. Functions for Instagram & Facebook include Share Last Picture. Now that's CONTROL! 
Seamlessly Share with Your Friends

Never miss a moment to immediately take a pic of your awesome adventure and instantly share with your friends. Simply tap your fingers together to take a pic with GoPro camera and post to Facebook or Instagram. Now that's SMART! 
Easily Customize Your Experience
Tailor your BearTek glove based on your preferences and favorite activities. Use our new BearTek App to customize touchpoint commands, switch between phone or GoPro camera, and select the Apps to your like to use. Now that's FREEDOM!
Effortlessly Develop for Your Needs

You have the imagination; we have the tool. Use our Software Development Kit to customize the glove to control your Apps, devices, equipment and machinery. We'll create the Powered by BearTek glove in the task specific glove you need. The possibilities of how you control your world are endless. Now that's EXCITING!
Smoothly Transition Between Activities 

Buy one and done. Simply remove the wireless control module and plug it into a different BearTek glove depending on your activity for the day. The module is interchangeable with any "Powered by BearTek" glove. So, you can enjoy the convenience of BearTek during any activity that requires a glove. Take BearTek skiing or snowboarding, running, snowmobiling, biking, cycling, hunting or simply commuting during a cold winter day. Now that's CLEVER!
Here's Where You Can Use BearTek Gen II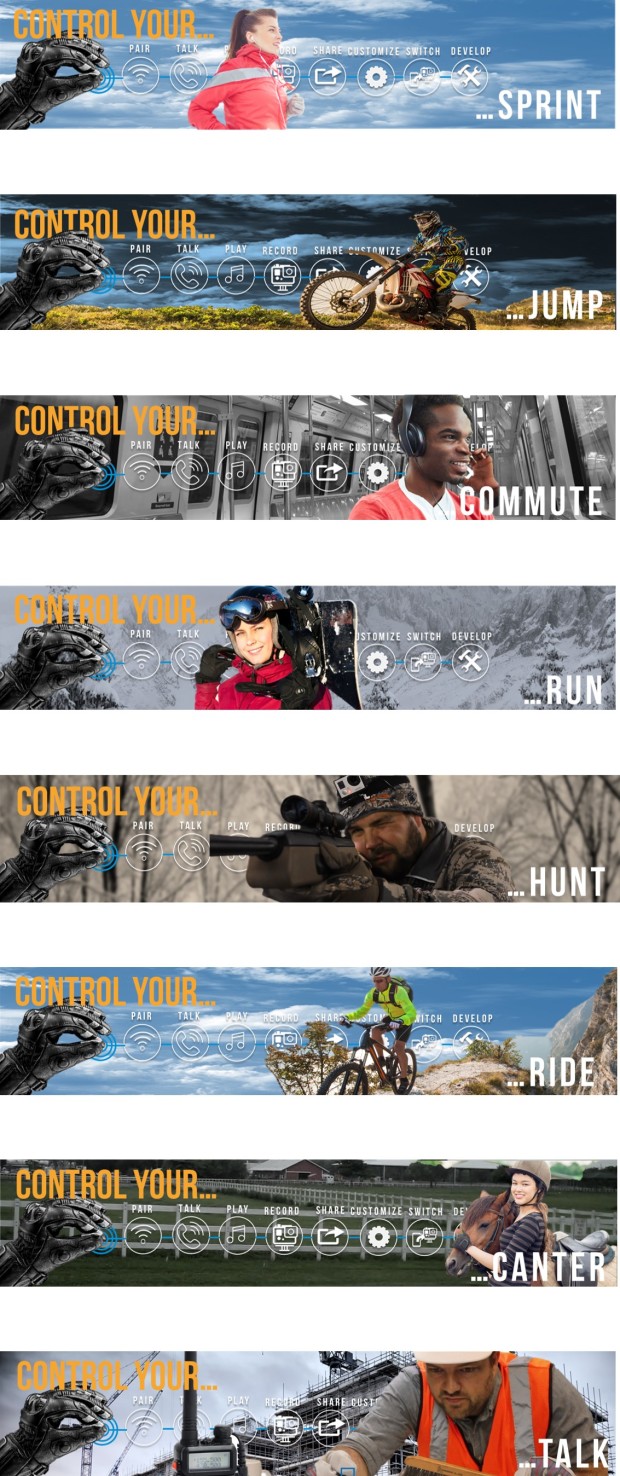 How it Works
What happens when you take two of the biggest technological advancements in the 21st century and cram them in a pint-sized box? The awesome power of BearTek Generation II Technology. That's what! (alright we may be overstating the impact just a bit).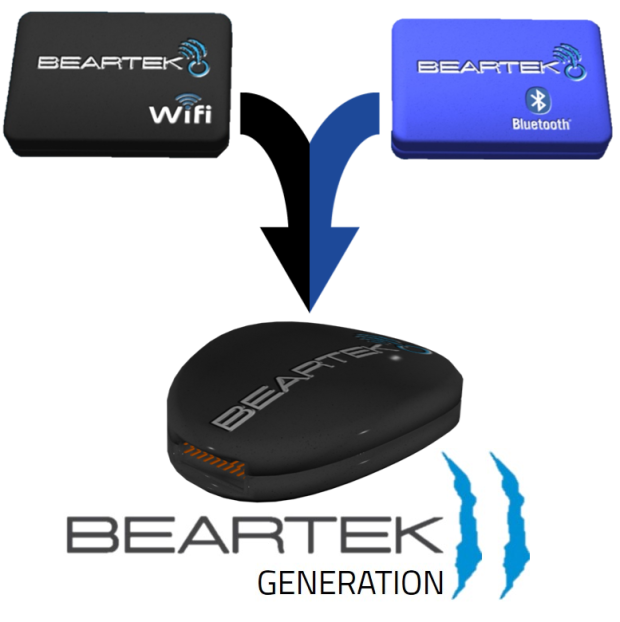 We took the best of our Phone and Camera modules and combined them into one 'ultimate' module.
Tech Specs include:
Bluetooth Low Energy (standard)
Developer Options: Standard Bluetooth, Wi-Fi, BTLE, and we'll deliver Ant+, RF or other versions if the demand is there
Gen1 got you up to 80 hours of battery life before needing recharging.  We think it is safe to say we are going to far exceed that with Gen2
Is BearTek Gen II Really Better?
The original BearTek Gloves already lived by our trademark "Every Other Glove Is Obsolete".  Now BearTek Gen II is the Evolution of the Revolution!  We didn't even list other great features like ladies styled gloves (-;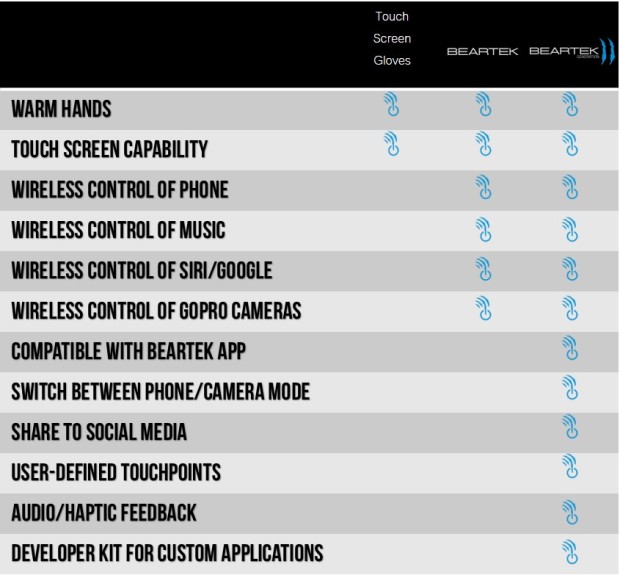 What You Get
Every BearTek Gen II glove kit will come with a glove (yes, you get both left and right), a BearTek Gen II BTLE module, the BearTek App, and an instruction manual.
Developers Kit:  You guys will get a pair of gloves, a module with your choice of standard BlueTooth, Wi-Fi, or BTLE radio, and 1-hour of our engineering time.
Available Styles
BearTek GEN II smartglove styles are up to you, so as Spice Girls said "Tell us what you want, what you really really want"! The ladies have been screaming for a pink snow glove – we will deliver that with Generation II.
Yes, your favorite BearTek Gen I styles will still be available with Gen II tech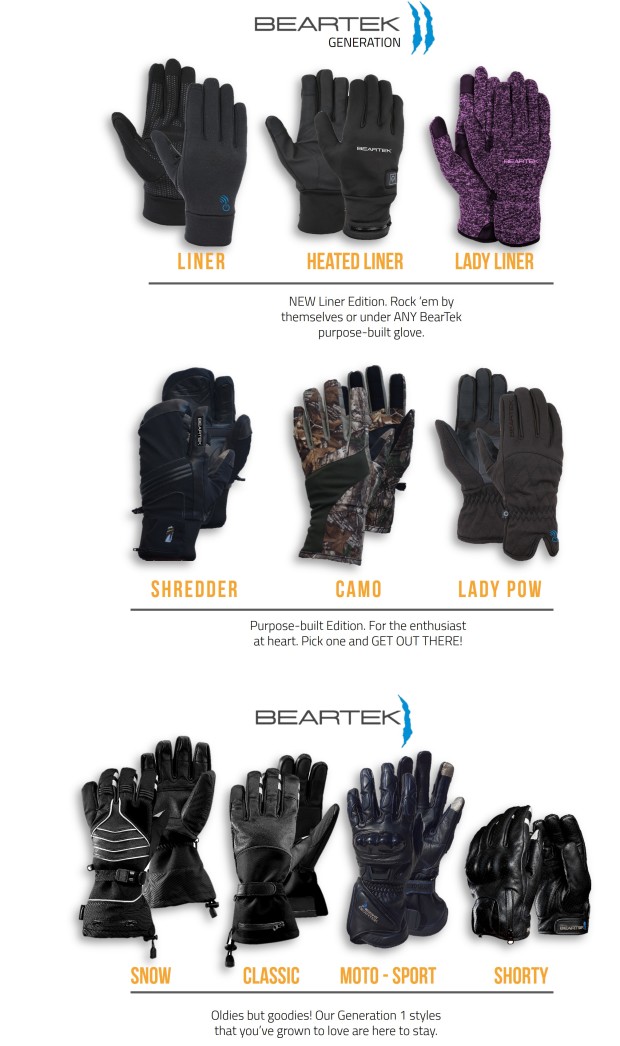 From our Raving Fans
Real testimonials from real customers of Gen 1 (we've got a lot of them):
Seriously amazing… "OK, seriously, these are amazing. What a great invention!" 
So Easy…"With the BearTek gloves, controlling my music is so easy I don't even need to think about it" 
Priceless… "Not having to take a glove off and pull out my iPhone to change a song, pause, or lower the volume has been priceless." 
Excellent… "Technology as advertised. Excellent pair of gloves is a bonus!" 
I feel safer… "I feel safer riding with these gloves because I don't have to remove my left hand from the handle bars. I ride a 900 lb. Harley and like the ability to keep both hands on the bike." 
Over Three Years In The News
Here's just a small sampling…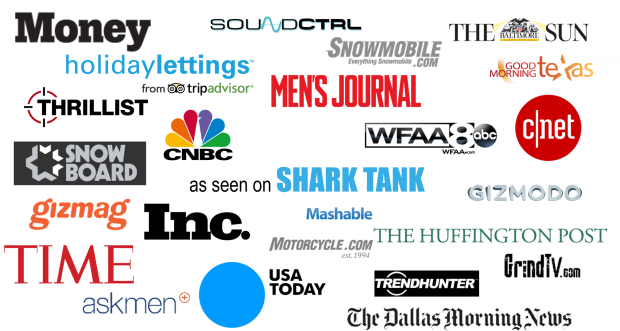 The BearTek Team

Willie Blount – Founder: The brain behind the BearTek technology. An avid motorcycle rider that came up with the idea for BearTek when trying to safely control his music and phone while riding. Former Marine and Director of Information Systems to the Legislative Counsel of the United States Congress.
Tarik Rodgers – CEO:  Kept losing his friend on the slopes of Breckenridge because he could not answer calls before they went to voicemail. Wishes he had BearTek to stay connected with his friends on the slope while keeping his hands warm. Accomplished entrepreneur and engineer with a MBA from Kellogg School of Management and 21 years of experience starting, managing, and growing diverse businesses.
Brian Preston Smith – CSO:  Wishes he had BearTek remote control glove when he dropped his phone off of the lift trying to change tracks. Serial entrepreneur and executive with a Masters in Engineering Management from George Washington University and 24 years of leadership experience starting, managing and growing technology-based businesses.
Jason Peat – COO:  Jamaican turned wanna be boarder. With a Master's degree in Architecture from Florida A&M University, Jason has over 15 years of experience managing complex design/technical projects, business operations and cross-functional teams for start-ups and Fortune 100 companies.
Jim Smittle – CTO:  Mil Spec trained engineering geek that fell in love with BearTek upon first site.  We dream it and Jim makes it possible. He has been critical to meet the demands of some of our engineering partners.
Catherine Fox-Simpson – CFO:  Counting your money and keeping us on track
Shipping:
Please note that shipping to any country outside North America and Canada may be delayed or cancelled depending on the feasibility of local product approval requirements or local import regulations. In a case of cancellation we will refund your pledge. There may be additional duties, fees or taxes raised by the authorities in your country. You may need to take care of them yourself when receiving the shipment.  The beauty of dealing with a company that has already successfully launched a product and shipped internationally is we have the experience to fulfill major orders.  We will continue to work diligently to deliver you an unbelievable Generation 2 of our popular BearTek Gloves!
FAQ's
Waterproof?  You can't take a bath or shower in them, but the water resistant pouches have been known to keep the technology operating.  Follow smart drying if you do get them too wet.
How many modules?  We used to have two modules, but Generation 2 will allow you to control both your phone and GoPro camera when you pair it with the BearTek app.
Battery Life?  Gen1 got you up to 80 hours of life.  I think it is safe to say we are going to far exceed that this time.
How will I pick my glove style?  When we complete the campaign we will query all our backers for their preferred glove size and glove style preference.  If you really want that pink equestrian glove then make sure you get a lot of your friends to also back that and make that request because we won't be able to fulfill every desired style.  If your style didn't get enough selection then we will work with you on a proper substitute style.
Can I just keep my current gloves and use BearTek Technology?  You sure can this time.  we are introducing a liner version that will work beneath your other gloves of choice.
iPhone or Android?  We work them both.  We originally launched BearTek with just iPhone controls, now we work them all (we actually even work Blackberry if you still have one).
Risks & Challenges
You can rest assured that we are going to work as hard this time as we did delivering you the highly ambitious Gen I BearTek smartglove.  Gen II will be ambitious too and one thing we know having been on the market for 3 years is perfection is a pursuit.  On top of delivering a fantastic product, it has always been BearTek's mission to create "Deliriously Happy Customers" and check our reviews… our customer service is as highly touted as our product is.
Engineering, supplier, and delivery issues are very real concerns in any business, but know we will be upfront with you as we deliver the BearTek Generation II vision.
Become An Advocate of BearTek
Just about everyone that wears gloves could use a pair of BearTek Gloves to control something in your world.  But if you just don't wear gloves for your sports, work, or general protection from the cold, then share this campaign with others that do.  We know they will love it and you just may help them have a more safe and convenient experience.  #BearTekUp
Team BearTek!
Find This Campaign On