iCrowdNewswire - Feb 9, 2016
Help fund the Rathbands Appeal Case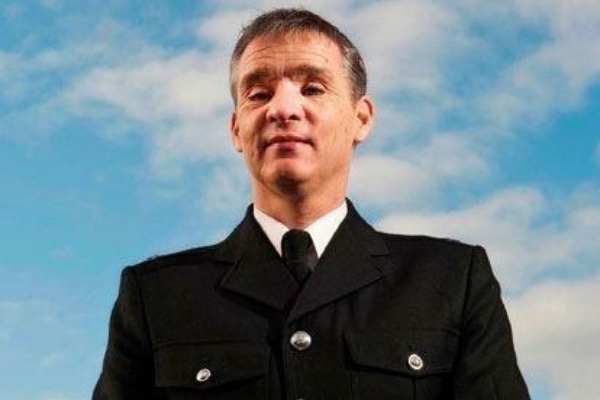 Be the first to like this update
We have made it passed £4.5K and have 1.3K shares on this page… Even if you have donated please keep sharing, tweeting or just telling people about the page. We want to gather as much money to help David's family fight this appeal….
If you know any business owners who want to show their support let us know we can tell people if they want to donate any amount for a bit of positive advertisement!!
PC David Rathband
was a UK  Police Officer working in Traffic and had a family.
On the 4th July 2010, he was shot twice at point blank range to the face by a lunatic who was wanted for murder and attempted murder from the previous day.
David was on duty, singled crewed and watching traffic in East Denton, Newcastle.
Sadly, David did not see the same lunatic approach his vehicle. The in-car video in fact captures the registration of the vehicle that the lunatic came in. But David was sitting there, texting his family, as his Daughters birthday was that night!
After a tap on the window, from the barrel of a shot gun, David was blasted at point blank range, twice!
He was left fighting for his life, on the side of the road having been shot twiceto the face. Then started one of the biggest man hunt for the gunman!
The final death toll from this would be 4 people!
–Chris Brown, executed on the street by the lunatic.
–PC David Rathband, blinded and unable to live anymore in a world full of darkness, he took his own life.
–Peter Boatman, retired inspector who worked in developing Taser who took his life after Northumbria police were supplied and used a weapon that was not authorised to be used.
–The final one to die was the lunatic who started this tragic series of events, as such he does not deserve to be mentioned .
It was not a surprise who the gunman was, the police knew! Prior to being shot, the lunatic had executed Chris Brown and attempted to do the same his estranged girlfriend with the same weapon. He had even contact the Police control room and told them directly, he was "hunting a police officer." Sadly he found my, unarmed, single crewed, Brother.
The following aftermath found David fighting for his life but having been lucky to survive. His battle then continued to try and keep his marriage and his independence while being left without vision which changed his life forever.
David, was let down by his Service, not only during the 12 minutes they knew he and others were at risk, but from that day forward.
Due to his life changing injuries he took his life on the 29th February 2012. He left a legacy of a charity to try and help others who, like him, were let down by others in their time of need.
The PC David Rathbands blue lamp Charity was conceived by his two siblings and David took hold of the gauntlet once strong enough to do so. David ran the London marathon only 7 months after being blinded and left for dead. He was given the 'Pride of Britain' award. 
As you will know, Davids twin and sister have tried to get Northumbria Police to acknowledge they should have done more for David. The Force have continued to deny any blame or any duty of care.
They refused to help the family cover funeral expenses. We asked for £500 pounds, the Chief Constables Sims, flatly refused!
They refused to let David be brought into police grounds to book off! He was left to park in the street like a refuse collection truck!
They tried to kick his close family out of a hotel after 3 nights due to the cost.
A representative from their Service attempted to get David's head stone taken down!
This is the care and support that they afford his family and David..
The final insult to David and the rest of the Police service is that David's fight for justice in the civil court failed.
The Judge found that even knowing a direct threat was made to kill a police officer, the Police service does not have any duty of care towards its staff.
They did not have to give any warning out, so David and his colleagues were left as sitting ducks.
Thankfully for others it was David who took the shots and sadly later on took his life when it was too much to bare.
As you will know Police are met with risks on a daily basis while they protect others in their hour of need.
It is tragic that with this judgement nobody has to consider the serving officer when a real threat is known.
The cost of the litigation is expected to reach around £150,000 – £ 200,000which is to fight for an apology and funds to secure the future of David's children in a life without their Father. We are initially attempting to raise£40,000 to initiate the Appeal Case.
We cannot afford an appeal without help!!!
The judgement effects every single rank and file officer, family and friends. It also may have an effect on how Police officers consider their welfare in the current climate.
You would expect that ANY employer has a duty of care, even more an organisation that is meant to be in 'the business' of protecting everyonessafety in the community. This is our only chance to continue the fight for David and those who still serve in YOUR police
Please share and donate to help us fund an appeal and correct this unjust and inexcusable decision by a single Judge.
If we can't get to cover the forecasted costs, we will donate every penny raised to a worthy cause. The money will be donated to a cause that is connected to visually impaired and/or the support for police officers who we decide are in the greatest need of help.
We will not benefit in any way as we have continued to ensure we receive nothing of the donations thoughout this sad affair.
Please share and get this out to as many people as you can, rank and file, family members and the public!
This decision deserves to be changed for all!!!
If every serving officer donated £1, we would have enough to fight this judgement in Court of Appeal!
Is it worth it? I hope so for the sake of those who fight every day serve us.Thank you for reading and supporting us in our quest to make them accountable!
If we can't make this happen every penny raised will be donated to real people who deserve help!
Please spread the word!
Regards
Darren Rathband & Debbie Essery