iCrowdNewswire - Feb 9, 2016
A Forever Family For RoRo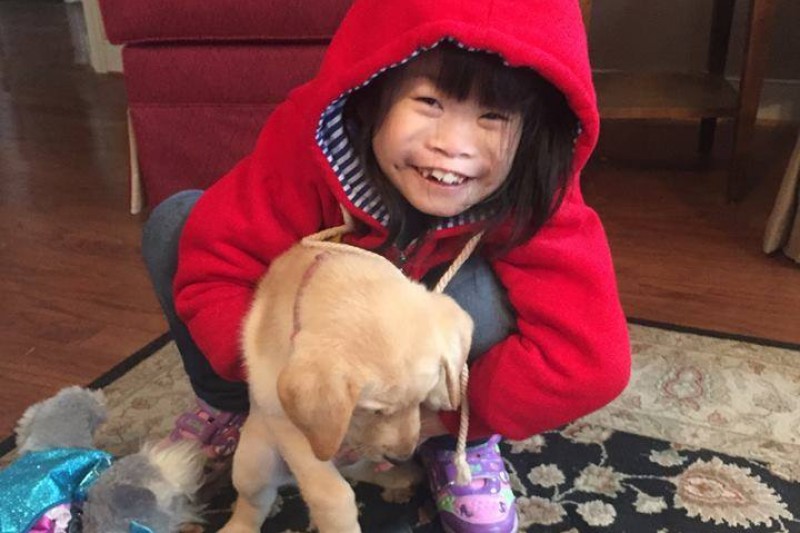 This is RoRo.   She is 8 years old and absolutely a.DOR.able!   She smiles – always.  She loves to sing.  She is full of love and potential… and she lives in an orphanage in China.   
Unlike the American foster care system, where children are provided a home and care until they turn 18 years of age, in China a child ages out of the system at 14 years old.  They quite literally are turned out on to the streets, and often never seen again.  The trafficking trade is in full swing there, and the horrors of what happens to these children, expected to become overnight adults, is real. 
RoRo came to America in December to stay with a loving host family.  I have never been able to have children of my own, and while I have dreamed of being a mom to a little girl, I had never considered international adoption.   That is, until I "met" RoRo.   Something clicked, and I knew that this little girl was destined to be my daughter.  
RoRo is considered a child with special needs.  Some developmental delay and speech delay (quite possibly simply due to being raised in an orphanage), but she's bright and outgoing and has a passion for life and laughter that is infectious.   
International adoption is an expensive process.  While I make enough money with my work to raise a child in a stable home, the initial fees are going to be a huge hurdle to overcome.   
Dossier retainer:  $1500
Dossier registration and wiring fee: $1200
2nd Dossier registrand and wiring: $800
Hague filing service: $325
Letter of Intent fee: $140
Misc fees including medical referrals, required care packages, doctors on-call:  $910
First agency fee:  $3100 (adoption service agreement)
Second agency fee:  $700 (Home study)
Third agency fee:  $3100  (Completed dossier)
These are the initial fees.  
Later comes the travel and visas, interpreters, representatives once in China…. it all adds up.  I will be required to travel to China and stay there for 14 days to learn the culture, meet with Chinese officials, meet with RoRo and her caretakers, etc.   
The total cost will run between $30,000 and $45,000.
I will be completely transparent on how the monies are spent, with documentation and receipts available for anyone who asks.  All monies received will be used solely for the fees toward the adoption.
I'm asking for this financial help for RoRo.   Let's get this little girl home… to a forever home with a forever mom and forever cousins and aunts and uncles and dogs and kitties and bunnies.   Let's give her an education so she can bloom and grow into her full potential to become an amazing adult who can do great things in this world.   
I can't save all the children who need homes…. but I can save this one… with your help.    
Let's do this for RoRo.