iCrowdNewswire - Feb 4, 2016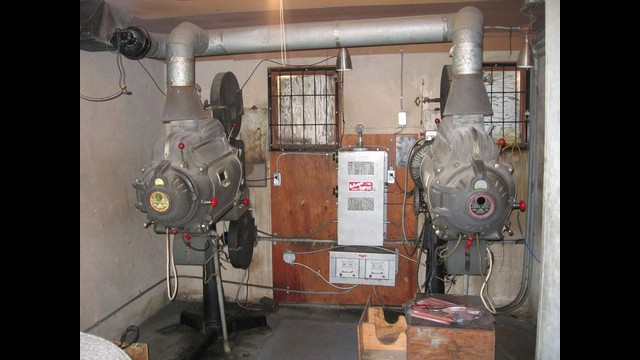 My name is Joanne Struss and my husband, Darren, and I own one of the three remaining Drive In Theatres in Manitoba.
Six months after we purchased the theatre, we were told there would be no more 35mm films being made. We had known it was coming, but had hoped to have a few years before we needed to switch. We contacted a digital distributor to purchase a digital unit (which had been around 20,000.00 new when we first bought the Drive In) and were shocked to find the prices had jumped 400% in cost to almost 90,000.00!
Small theatres and seasonal drive in theatres throughout North America cried out against this sudden jump in price which many smaller, privately owned outfits could not afford. Movie companies responded by continuing the production of 35mm releases for a few more years to allow theatres to get funding in place, but at the same time decreasing the supply every year, until finally cutting it out all together in Canada in 2015. (During these years, small town, community owned theatres were given access to large government grants to supplement fundraising, while the small private theatres were denied access to grant money).  We are unable to open this season; Our screen has gone black and our projectors sit cold. It is time to go digital or close.
Closing is not on our agenda! This Drive In is alive in antiquity and needs to be preserved for the enjoyment of future generations. Sitting under the night sky on a lawn chair or in the car; watching the big screen; listening to a great flick through the original 50's speakers or through the car radio, courtesy of our FM feed, while eating popcorn, has become a Manitoba summer tradition! It should not be lost!
many by have asked if we could simply "go retro".  Unfortunately this is not available as a continual option for theatrical venues.  We must abide by the rules set by the industry.  It is a Digital or nothing.  
We are asking for help to replace the old, original arc rod burning projectors with a newer digital system. Help us stay alive! We are not looking to purchase new equipment.  Used systems are coming available at great prices as larger theatres turn over theirs for updated versions and this seems to be a more attainable goal in order to get us up and running ASAP.
We are hoping to be digital this season.  All monies given will go towards our equipment update! 
With our thanks!
The Shamrock Drive In: where the present meets with the past