iCrowdNewswire - Feb 4, 2016
Who We Are and Why We're Doing This?
Our goal is to transform agriculture and mitigate climate change. We believe we can do this while providing food and other products through the creation of agroecosystems that function at the highest level of biodiversity and ecosystem services – the "epitome of sustainability."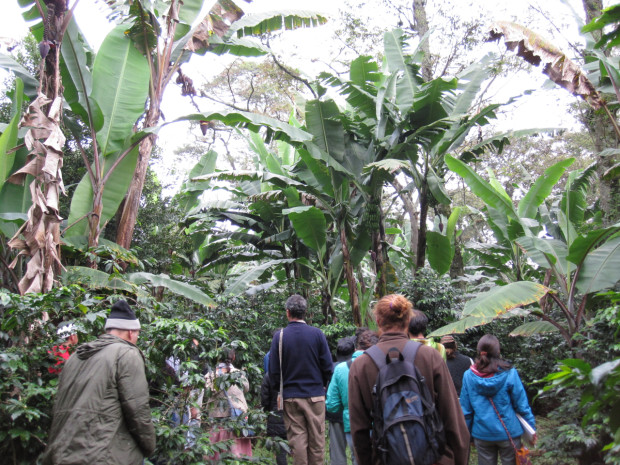 The Apios Institute, the organization running this campaign, exists to share experience and information about perennial crop polyculture systems in all climates of the world. The Apios Institute works through a collaborative network of farmers, gardeners, and researchers, sharing inspiration and filling critical knowledge gaps regarding the design and management of these systems.
Our current Wiki has worked for thousands of people in cold climates — but it is incomplete. Many people around the world have asked us to expand to include other climates. 
Our all-volunteer team has been hard at work since 2007. We are all practitioners and "plant geeks". None of our board have ever been paid, nor do we have paid staff. Apios revenues come through memberships and sponsorships, and 100% of these funds go to pay for web hosting and design.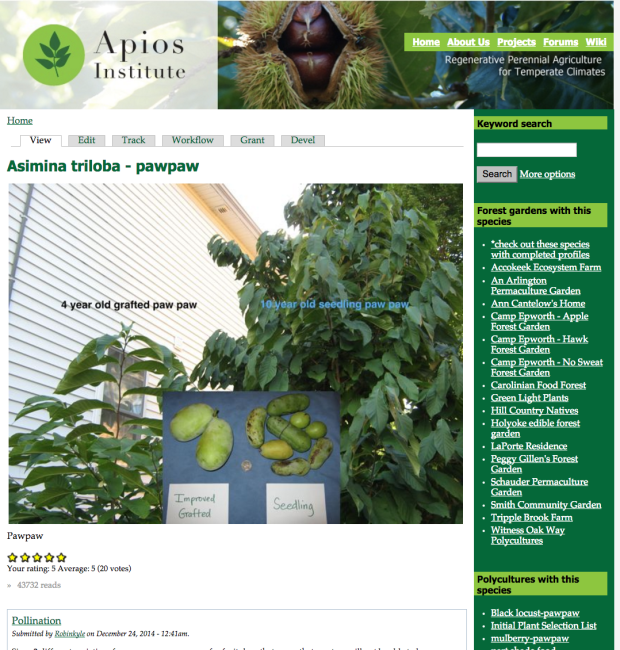 For a taste of the amazing wiki our members have already created, check out these top pages:
Perennial Crops
• Asimina triloba – pawpaw – Banana-custard flavored cold-hardy fruit!
• Castanea pumila – Chinquapin chestnut. A sweet and productive bush nut.
• Dioscorea polystachya – Chinese yam. A hardy relative of the tropical yams. An excellent perennial vine root crop.
• Chenopodium bonus-henricus – Good King Henry. A perennial lead anf shoot vegetable for partial shade.
Food Forest Sites
• Central Rocky Mountain Permaculture. A high-desert, cold-climate perennial polyculture market garden and demonstration center.
Polycultures
• Butternut-Concord Grape. A living trellis polyculture producing nuts and fruit.
• Turkish rocket broccoli production polyculture. A productive perennial vegetable system!
Why Does the Wiki Focus On Agroforestry?
Multistrata agroforestry systems go by many names – food forests, edible forest gardens, tropical homegardens, and more. What they have in common is their structure – multiple layers of vegetation, typically one or more layers of trees, with further layers of shrubs, vines, herbaceous species, and often fungi and/or livestock.
These "agroforests" can be at a tiny backyard scale or big enough to cover 50-70% of entire islands. Contemporary commercial examples include coffee and cacao under nitrogen-fixing shade trees. Multistrata systems go back 13,000 years in Java, and today are practiced on an estimated 100 million hectares globally (247 million acres), mostly in the humid tropics. Home-scale systems appear quite viable in cold climates, but models of commercial cold-climate hard to find – in deed development of such systems is one of our goals.

Scientists have called tropical homegardens "the epitome of sustainability" and have identified many benefits of these systems:
Multistrata agroforestry systems sequester outstanding amounts of carbon – some as high as 40 tons per hectare per year (t/ha/yr). This compares extremely favorably with often-recommended carbon farming strategies like no-till (0.3 t/ha), "regenerative organic" annual crops (2.3), and managed grazing (0.3). Some even sequester carbon at faster rates than adjacent natural forest!
Tropical homegardens have the highest levels of biodiversity of any human land management technique. For example, Mesoamerican homegardens average 348 species per hectares (149/acre).
In some cases these systems produce more food than monocultures – sometimes much more! For example, in Brazilian oil palm monocultures, oil yields average 5 t/ha. Polycultures of oil palm, with the addition of fruiting vines, nitrogen-fixing trees, and other elements, produce 8.7 t/ha of oil, plus the additional products!
The very complexity that makes these systems so fantastic makes them hard to study, and greatly slows their spread. Outside of the tropics models are few and far between.
How Does the Wiki Address Crops and Polycultures?
Polycultures ("guilds" to permaculture practitioners) are cultivated plant systems which include at least two species. They are generally designed for minimum competition and maximum cooperation between the component species. They also need to be optimized for easy harvest and management.
Polycultures are the building block of multistrata agroforestry systems. Large farm- and landscape-scale systems may repeat one polyculture across the landscape, while smaller home-scale systems are a patchwork mosaic of polycultures. However, resources to help design perennial polycultures are few and far between, regardless of climate.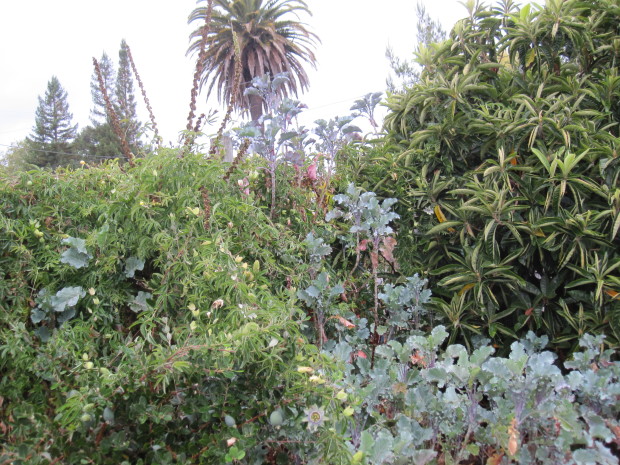 We founded the Apios Institute to address the challenges we've heard over and over from practitioners and aspiring practitioners. These seem to be the case across climates, at least where intact tropical homegardening traditions are not widespread.
It is hard to find information on perennial crops and support species, the great majority of which are rare in cultivation.
It is sometimes very challenging to combine species into polycultures.
Few case studies of gardens, farms, and productive wild "reference ecosystems" are available for use as models or inspiration.
Apios is a place for growers and enthusiasts to share personal experience, observation, and research. How do these crops perform for you? What polycultures have you planted, and how are they working out? What's the design of your site, and what have you learned from it about establishment and ongoing maintenance? Apios contributors, as "roving reporters", also share observations of gardens, farms, and wild ecosystems of interest that they visit (even if they themselves have no garden or farm at the moment).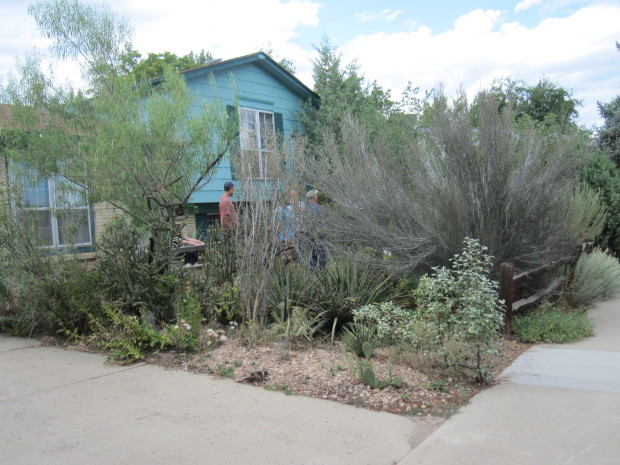 Why collect sample polycultures? First, it is challenging to design new ones, and borrowing open-source designs from others is a great place to start. Members will be able to search for polycultures suited to their site (climate, soils) and their goals (fruit production, nitrogen-fixation, etc). Searching for fruiting shrub polycultures for cold and dry or humid tropical climates will greatly stimulate adoption of these practices.
How Is the Wiki Organizing Polyculture Data?
There is another even more compelling argument for collecting sample polycultures. It is becoming clear to us that, while there may be an infinite number of possible polycultures, they seem to cluster under a few basic patterns.  The redesign of the wiki will include these basic clusters, and enable tagging so that together we can develop an international user-generated pattern language of polycultures.
What are some examples? Well, around the world we see the pattern of nitrogen-fixing trees being used as living trellises for edible vines. Wherever you live, this could work for you. So even if there is not yet an example of this polyculture in your climate, you can generate one more quickly once you understand the pattern. Don't worry – you'll also be able to filter out results from other climates if you just want to see things that work where you live.
Why Does it Matter?
The Apios Institute online wiki exists to accelerate the dissemination of information about the use of perennial crops and agroforestry systems, which will increase the adoption of these systems across the globe AND support their ongoing research and development. 
This community and user-driven research platform will make it possible to share information globally, across similar climates around the world, and uncover crowd-sourced global meta-patterns.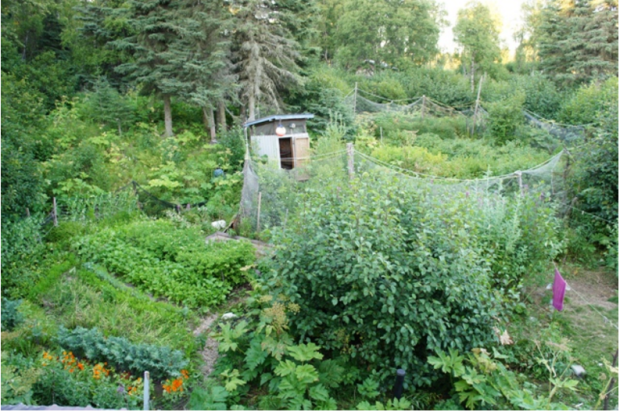 What We've Been Working On
The Apios Institute has an 8 year track record of leading the way for online user-generated perennial agriculture databases. 
Along the way we have generated and shared content for 741 species, over 181 polycultures, and over 55 global sites. 
Not to mention, The Apios Institute's board members and wiki contributors are actively working across all climates and demographics to establish and further the ongoing study and use of perennial crops and agroforestry systems.
We Are Ready to Turn Challenges Into Opportunity
Two years ago during a strategic planning meeting, we realized that the wiki in its current form would not achieve our goals of affecting global climate change. It was only focused on one region, and the design was outdated.
That inspired us to see an opportunity to expand globally. We hired a web design team that rocks, who do cutting-edge work for the global agriculture community. 
Raising the money of course is a big challenge, and yet at the same time, this campaign also allows us to get the word out about this amazing wiki resource, and to share the power of agroforestry and perennial crops with more people.
Even if we don't meet our campaign goals, we will seek loans and continue at the slower pace that revenue from memberships allows. 
Other Ways You Can Help This Apios Campaign
We understand some people just can't contribute, but that doesn't mean they can't help:
Please help us get the word out through your networks by using the Indiegogo share tools on this page.
Become a "Wiki Work Trader". Post your garden and farm information on the Apios wiki and get a free membership in exchange for agreeing to post once a month.
We love volunteers with a clear idea of what they can offer. Contact us and we will plug you into the project!