iCrowdNewswire - Jan 15, 2016
Our company founder and managing director Mike Finckh has worked in the computer industry for as long as 30 years, and he started dealing with available alternatives to expensive Apple products that are suitable for offices approximately three years ago. After intensive research, however, he could not find any alternative product that met the typical requirements for office computers. This fact, along with his many years of experience in hardware production in Asia and in international B2B sales, finally motivated Mike to found MODINICE, thus combining the best of the acclaimed Apple design philosophy with the everyday requirements of millions of office workers for the first time.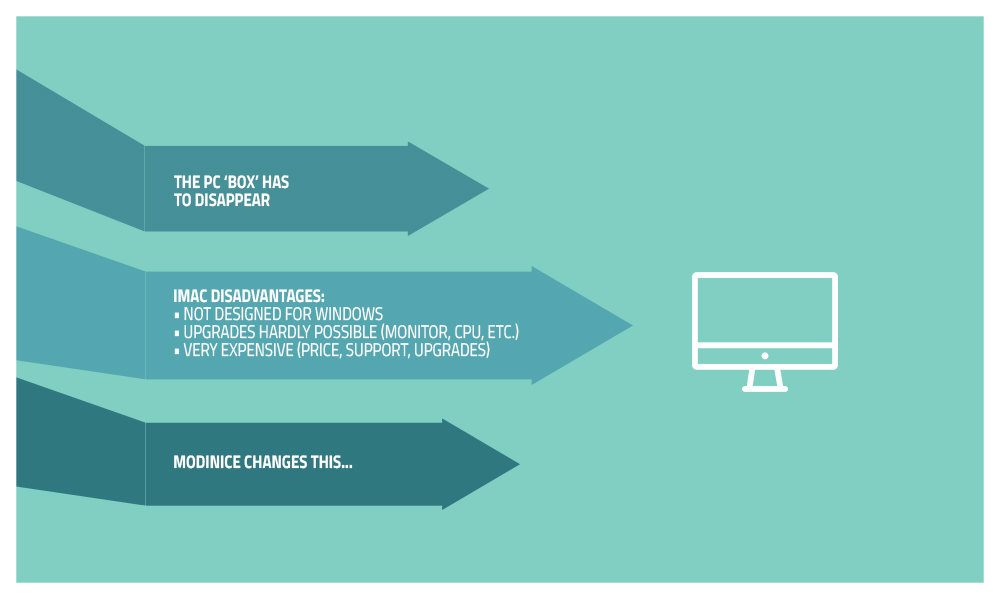 Development of the MODINICE M1 Office PC
Over the last three years, we have been working systematically on the first MODINICE model ("M1"), thus paving the way for an entire product family with a similar DNA.
1. Stage: Analysis, Ranking, and Consolidation of Requirements
As a first step in our system's development, we analyzed the requirements of companies in terms of office computers.
For this purpose, we talked to numerous typical users and decision-makers in businesses in order to understand their practical needs, worries, and problems. While doing so, we analyzed both aspects of usability and ergonomics in the workplace (e.g., the space required on small desks or the trend toward multi-monitor systems) and financial aspects of purchasing (e.g., the possibility of reordering components for a long time, certain aspects of pricing, service costs, and product life).
Moreover, we had intensive discussions with administrators, system houses, distributors, and sellers, for these are the channels through which customers get their office computers. Apart from the aspects also important to purchasers, there are financial aspects (especially margins) and logistical aspects (availability, replacements, etc.) important to sellers (and intermediaries).
We then ranked all the aspects we had previously determined and consolidated them multiple times. Based on this information, we created specifications describing requirements for the MODINICE M1:
Sophisticated design that reduces the number of cables and the required space
Option of using one or two monitors of the customer's choice
Compatibility with Windows
Long product life (five years) through easy upgradability and maintenance
Inexpensive sales price
Long product life cycles and availability for reorders and replacement orders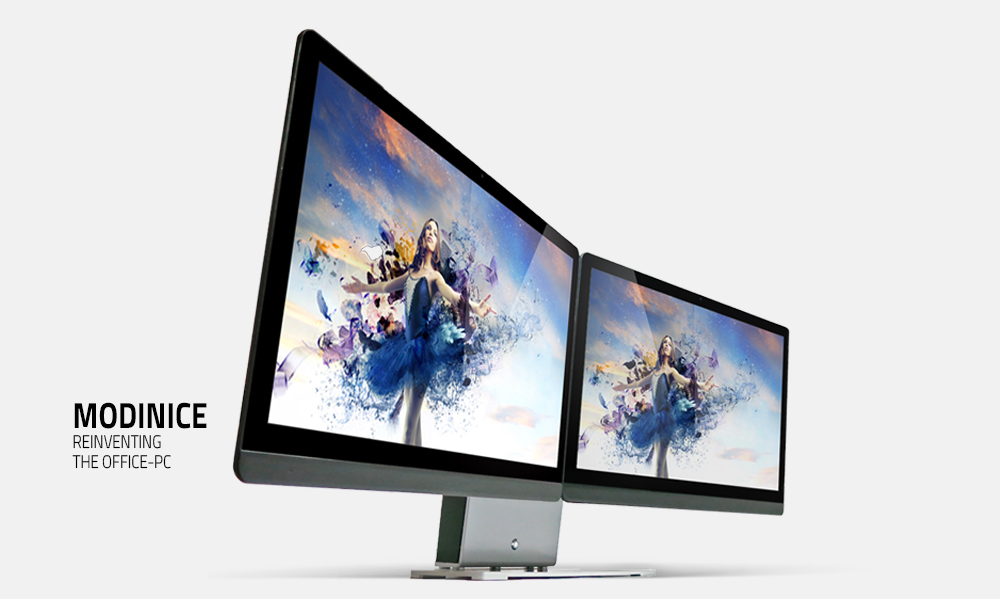 2. Stage: Design & Mock-up Development
After covering requirements in terms of functionality and logistics, we focused on the design and ergonomics of our product. During several iterations and workshops, we collected our team's and our partners' ideas and designed the first prototypes of our product in collaboration with renowned industrial designers. While doing so, we made not just 2D and 3D drawings, but also physical mock-ups. Moreover, we tested, abandoned, and improved our numerous drafts.
Ultimately, the computer's current design emerged: All the electronics, components, and cables are now hidden inside a vertically oriented monitor stand. In this way, our system not only prevents tangled cables, but it also creates a large personal workspace for users. In addition, users may connect one or even two monitors to the computer through a monitor arm. Last but not least, the chimney-like design of our computer enables highly efficient cooling; the cooling system has to be activated (i.e., the fan has to run) only if the system is experiencing high load, and it is usually completely silent because it dissipates heat passively.
Moreover, we have integrated some other helpful detail solutions that are still globally unique as far as we can tell. For instance, our system has an integrated wireless charging feature that enables inductive charging of devices such as smartphones. Finally, we have combined the power cable and the network cable, so there is only a single cable (a Y-cable) coming out of the case that splits into two ends right before the network socket and power outlet commonly available in offices.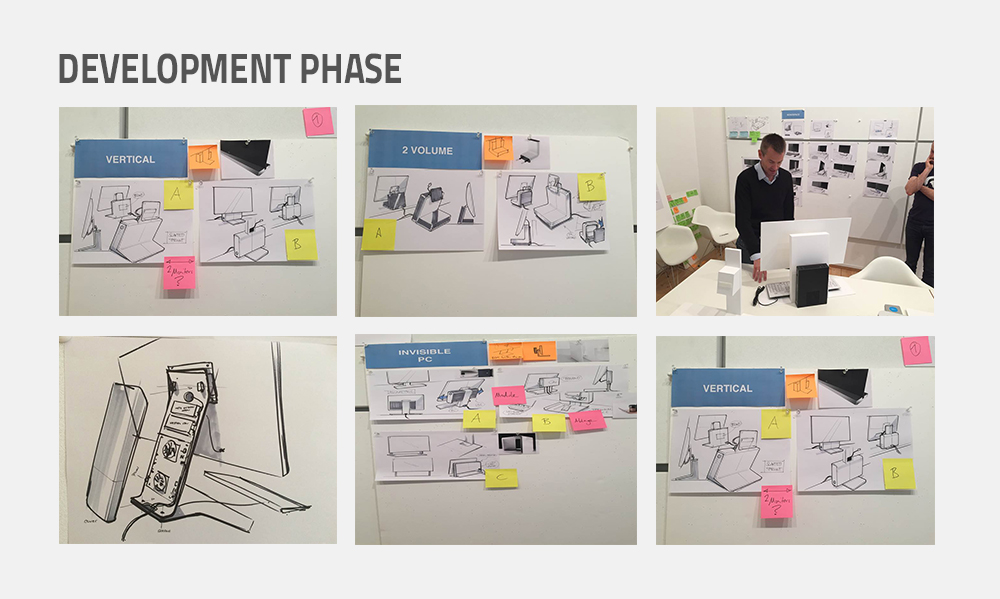 3. Stage: Prototype Series
We then created a limited number of fully functional prototypes from the results of the design stage. While doing so, we optimized various aspects relevant to production. For instance, the exact design and choice of materials for the individual components are relevant to pricing, and production processes (as well as maintenance and upgrading processes) have to be as easy and fast as possible and require only few tools.
We have also provided select customers and specialized sellers/distributors with the prototypes for beta testing and used these people's feedback to make small but important improvements to the final version of the M1.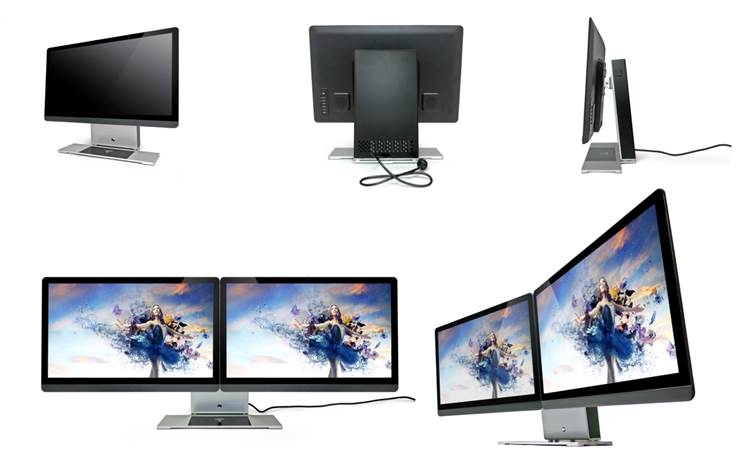 4. Stage: M1 Mass Production
After completing the three stages of product development, we were able to start mass production in the beginning of 2016. At this very moment, production of the first batches is being completed by our contractor in China, and these batches will most likely be delivered to our distribution department and our own web store in Germany from February 2016. Our production partner in Asia possesses a comprehensive infrastructure that will enable us to scale up production to large volumes quickly and easily without having to invest in the machinery necessary for production ourselves. Consequently, we are able to react quickly to increasing demand and to deliver as many additional products as necessary within a short period of time.
The successful start of mass production has also enabled us to fully focus on the marketing and distribution of our product.