iCrowdNewswire - Jan 7, 2016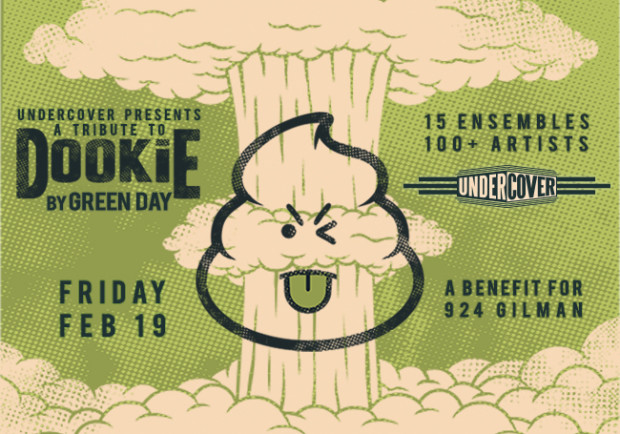 Help secure the future of the longest running, DIY, all ages, volunteer run underground music venue!
What is 924 Gilman?
924 Gilman is the oldest-running d.i.y., all-ages, volunteer-run music venue in the US (& possibly in the world)! 
Gilman has been the home to people of ALL ages in the East Bay music scene. Gilman has been the home for thousands of bands & artists including Green Day, Rancid, Operation Ivy, Jawbreaker, Neurosis, and AFI since 1986!
A pillar of the underground music community, Gilman's future is threatened by gentrification in West Berkeley, where Gilman has rented its space since it began. Help us purchase our own building to ensure its future.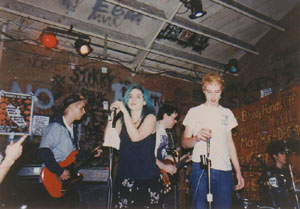 Many of us discovered the supportive and inclusive community at 924 Gilman that's focused on a love of music & creativity & art for people of all ages. It's a unique venue that strives to create a space free of racism, misogyny, homophobia, and transphobia.
924 Gilman became an official 501(c)3 non-profit in 2014, so all donations are tax deductible. Our fundraising committee's ultimate goal is to purchase a permanent home for 924 Gilman, with the hope to raise $1 million over the next three years. More information about the committee and our efforts can be found atwww.helpgilman.org.
What is UnderCover Presents and this Fox Theater show?
One of our first major events is joining with UnderCover Presents for a tribute to Green Day's Dookie. It features local musical groups from different genres covering one song each from the album for both a recording and live performance. Green Day got their start at 924 Gilman and it seems only appropriate to begin our fundraising in earnest with this event. 
The live performance will take place on February 19th, 2016 at the Fox Theater in Oakland. In summer and fall 2015, the bands arranged, perfected, and recorded their individual songs from Dookie. The songs were all recorded at the legendary Fantasy Studios in West Berkeley and will be released on CD by UnderCover Presents. You can receive the CD or digital download as part of the perks we're offering!
More information about the participating bands can be found atwww.undercoverpresents.com.
UnderCover Presents was founded in 2010 and has rapidly established itself as an inspirational collective that gathers musicians and artists from every facet of San Francisco Bay Area's creative community. It is a fiscally sponsored 501(c)3 working with San Francisco's Intersection For The Arts.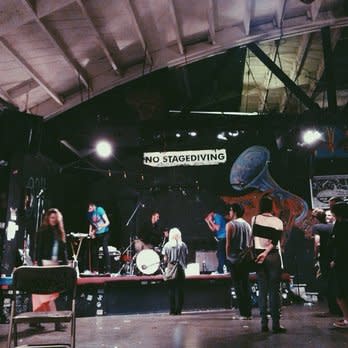 Fundraising Goals!
Our goal for this campaign is $30,000, which will help us build funds and momentum towards securing 924 Gilman's future. In addition, the success of this campaign will be used to demonstrate the wide support for 924 Gilman in future grant applications and other fundraising efforts. 
Goals of our fundraising drive:
Possibly buy our building or a building at some point in the future. (We're not currently in the process of purchasing a building)
Lower our door prices to expand economic access to our programming.
Expand our programming to encourage greater diversity in booking and greater outreach to currently under-served cultural populations & art genres.
Perform building repairs & capital improvements (like installing a new emergency exit double door)
All money raised from this campaign will go into our fundraising account towards these goals. We will clearly communicate how much money we raise for this and any other campaign, as well as costs associated with our fundraising activities, on the www.helpgilman.org website.
Even if you can't contribute right now, we would greatly appreciate your help in spreading the word about this campaign to your friends and family who might be interested in being a part of 924 Gilman's history. You can use e-mail, Indiegogo's share tools, or other social media to spread the word. Thank you for everything you can do!