iCrowdNewswire - Jan 5, 2016
MyVestJacket & BAG – Smart carry-on, travel, sport
World's Best TRAVEL JACKET with +21 Features
MyVestJacket™
We will appreciate any suggestion, we are here to make great products for you.
support@myvestjacket.com

APPS TO SHARE, LLC
At MyVestJacket™ we are proud of our combined expertise of more than 50 years of being in the textile world, in fabric manufacturing, design, sales and also in the confection industry. That's why we are so confident that we can do whatever it takes to make a successful follow-up to this crowdfunding project. We, the creators of MyVestJacket™, have been putting our best efforts and soul to bring this amazing product to you. We have reached manufacturers that are capable of fulfilling our time frames and to reach our quality control satisfactorily, so we are sure that you will receive a garment that exceeds your expectations. 
We will use the funding to make a better product than our  prototypes, we want to make excelent products for our customers.
With your help, we will create a new brand, with high quality, great designs, that people needs. We will always listen to our customers, because you will help create new products.
We won't dessapoint you!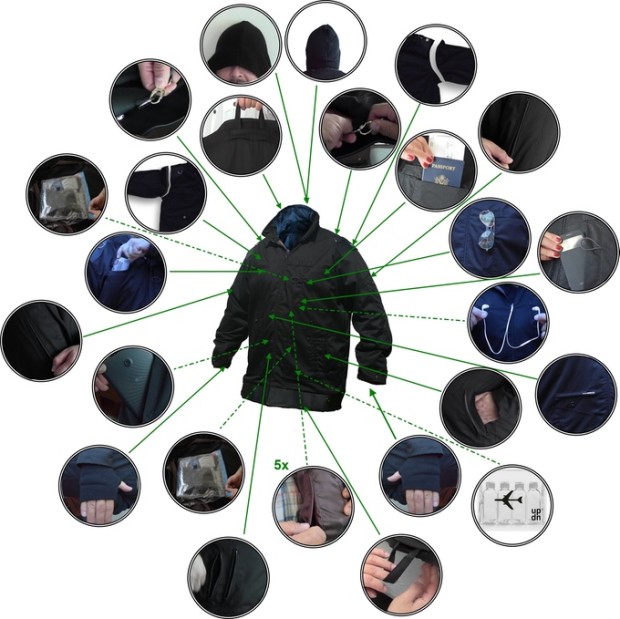 MyVestJacket™ and bag, for everyday use. 
The easiest way to travel with your luggage always by you!
We are not able to add gifs animated on this website, so please follow the link bellow.
Press to see more pictures, short video or animated images…


 We are excited to be featured on BackerClub.co  
They are the top community for people who are very serious about Kickstarter and we are receiving the feedback and support from their community of super-backers!

BRIEF DESCRIPTION OF THE REWARDS
MyVestJacket™ – The ultimate travel apparel. It has so many features, it's a jacket, a vest (when you remove the zippered sleeves) or a travel bag when you fold it into its original design. It has +21 features.
up+dn™ STYLUS AND PEN – A specially designed pen and stylus that perfectly fits into the pen compartment of the MyVestJacket™. It serves both as a pen and as a stylus to be used on your tablet or smart phone.
SPECIALLY DESIGNED VACUUM STORAGE BAGS – This is one of the main features of MyVestJacket™. Specially designed vacuum storage bags that can compact up to a 75% the space that some clothes occupy inside the MyVestJacket™, they can be deflated in 3 different ways: by folding them, with a vacuum, with a hand pump (under design). Even though you can use the compartments without a vacuum storage bag, we strongly recommend its use because it gives more consistency and less bulkiness to the jacket.
SKETCHING THE JACKET, based on the works that we've done since 2014.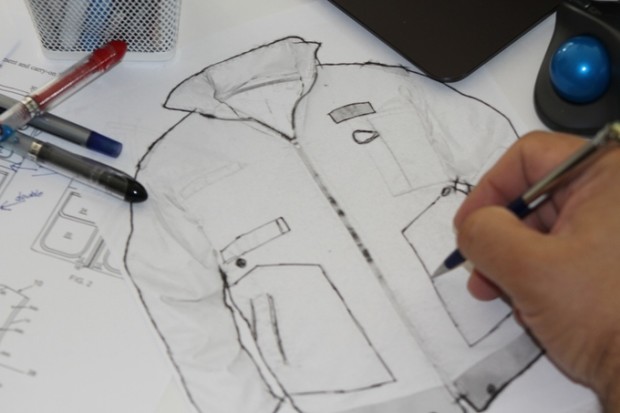 We met many times and discussed the details of the project with the Team.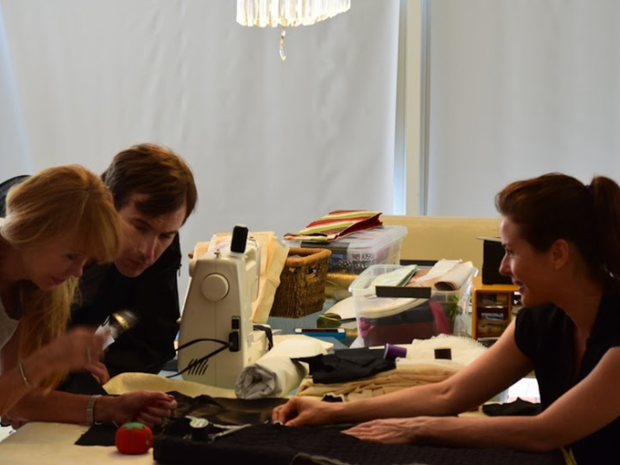 ZIP-OFF SLEEVE – Specially designed for you to remove the sleeves when the weather is not cold enough and you still want to use it as a vest and travel bag, ideal to use during spring or autumn seasons.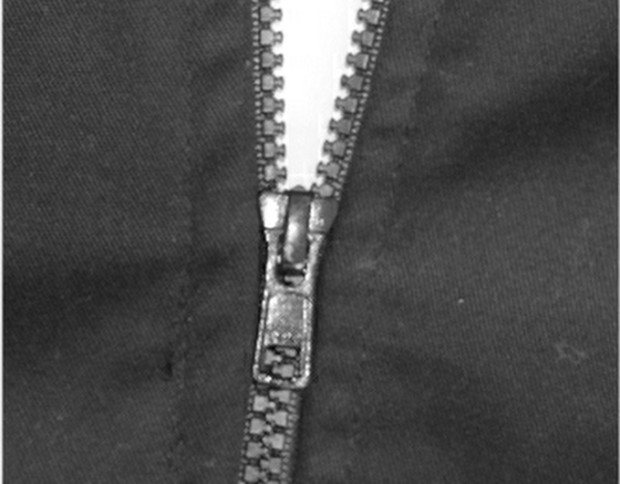 LAPTOP – When MyVestJacket™ is used as a bag, in addition to all the stuff you are carrying in the many compartments, you can also use the formed space as a place to carry a laptop.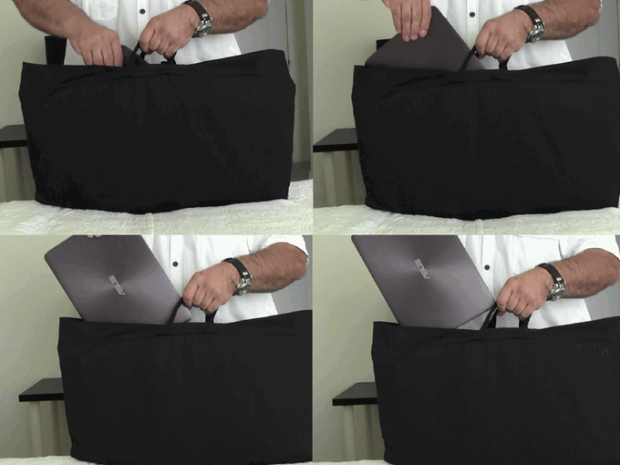 SMART PHONE POCKET – Keep your smart phone secure and handy, in a zippered pocket near you so you can still hear the ring or feel the vibration. It has a protective layer to avoid excessive radiation toward your body (always consult with your doctor if you have a heart condition or a pacemaker or heart device). A safe place for your phone, so you can easily find it while avoiding leaving it in any place.
PASSPORT POCKET – A pocket smartly designed so you can carry your passport, boarding pass or any other needed document at hand and in a visible spot. When you fold the MyVestJacket™ to convert it into a bag, the items will still be at hand and in sight, because it was purposely designed that way.
EYEGLASSES HANGER – An original way to carry your sunglasses or eyeglasses First, use the special strip to insert one of the arms; then slip the rest of the glasses through the elastic holder that adapts to different kinds of frames. You can jump, bend, or sit with confidence because the glasses will stay in their place.
MAGNETIC CLASPS – The magnetic clasps are an innovative way to maintain the pockets closed. They work through a magnet installed inside of each side of the pocket mouth so it is easy to open and even easier to close. Although not as strong as a zipper, the convenience definitely compensates it. Out the inside pockets of MyVestJacket™, five of them are closed with magnetic clasps so the things you put inside them stay inside.
GLOVES – Your MyVestJacket™ comes prepared with fingerless knitted gloves to help you keep warm! When you no longer need them, simply put them back inside the sleeves without any discomfort.
FINDING YOUR PERFECT JACKET SIZE IS EASY
Just refer to our body measurement chart below: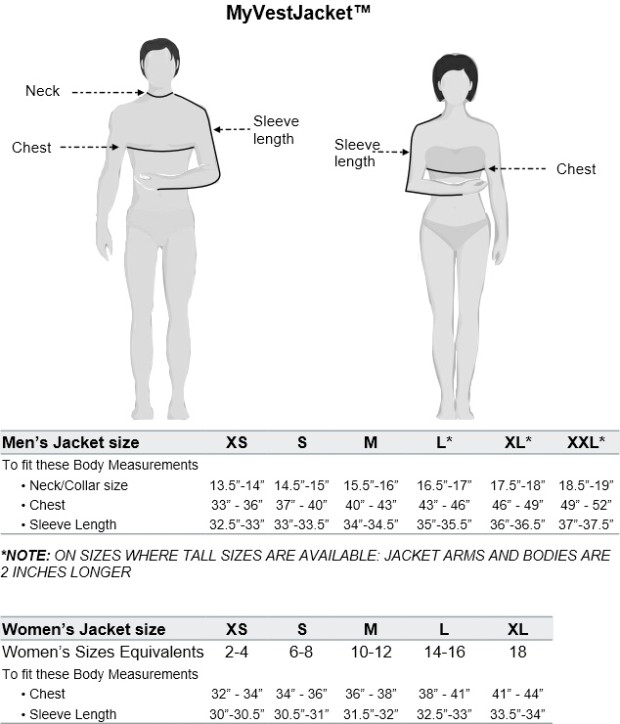 IMPORTANT: For better results, see the diagram above and follow the measuring instructions below. 
The measurements indicated are those of the user, the jackets have the adequate size to fit accordingly, please be as accurate as possible.
CHEST: Measure just under the arms across fullest part of chest, around shoulder blades holding tape firm and level.
NECK: Measure around the neck in its fullest part, hold tape firm and level.
SLEEVE LENGTH: With arm relaxed at side and slightly bent, measure from center back neck, over the shoulder, down to the outer wrist.
MyVestJacket™ has a loose fit for a comfortable style.
.COLORS: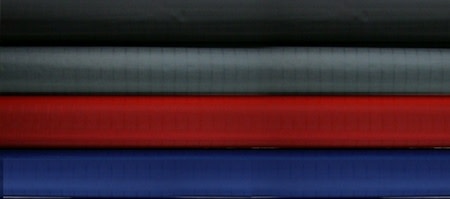 MATERIALS
These are some samples of the materials that we will be using in the manufacturing of MyVestJacket™
.
NEOPRENE To be used inside the Beverage Carrier Pocket as a temperature insulator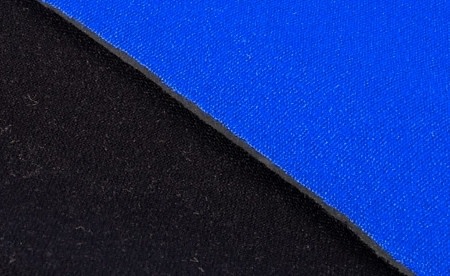 RFID-blocking to protect your credit cards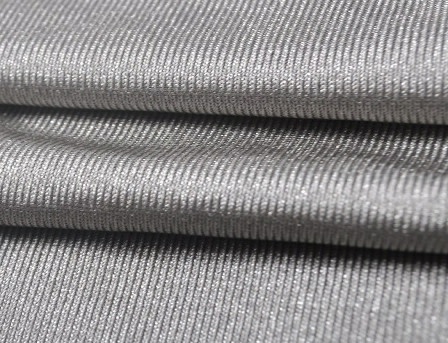 WATERPROOF FABRIC. MyVestJacket™ does not only provide an excellent way to carry your stuff with you, it is also a well made and beautifully designed piece of clothing that will protect you from the bad weather with its waterproof fabric.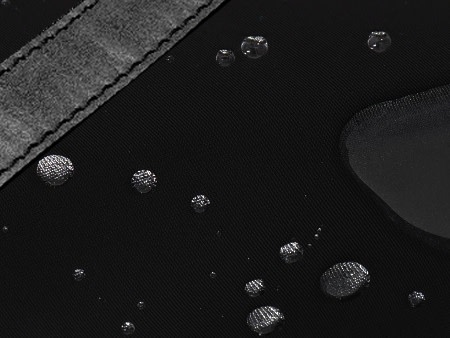 CUSHIONING FOR THE HANDLE – This is a detail of the proposed cushioning for the handle.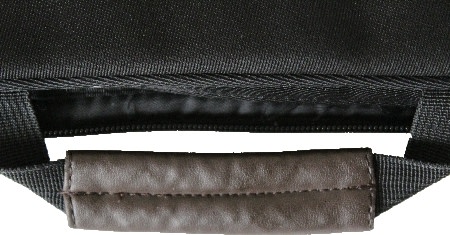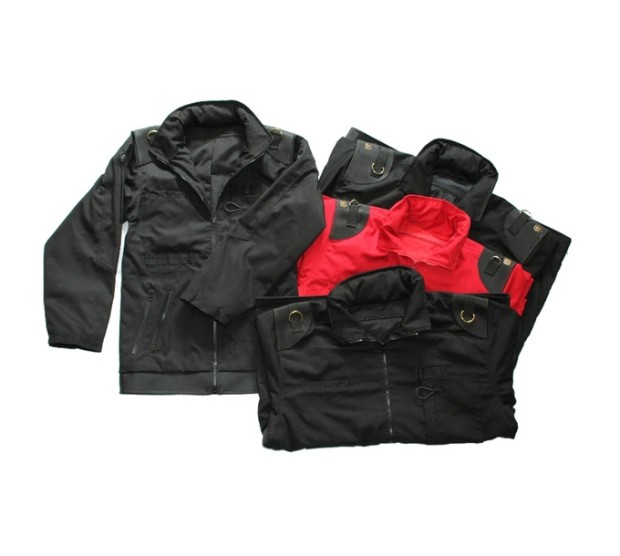 Risks and challenges
We have taken time planning and programming in order to deliver the final product in the best and most efficient way possible, but we are aware there might be things that are out of our present sight. In the process of building a high quality product, there are many steps to be considered, starting with the search for the best materials and workmanship, to the process of quality control, and shipping and handling. That's why we are planning the deliveries with enough time so we can successfully fulfill our time frames. 
The main risk is a delay in the delivery time but we will fight for that not to happen!
The challenges we face are those related to improving the features of MyVestJacket™ as much as possible. We want to make a statement of good customer service and satisfaction, and we are confident our whole team will work hard to accomplish our goals. We know that a satisfied client is the best asset that a company can have, especially for us since we have other projects in mind for the near future, so we are determined to stay this way and grow!