iCrowdNewswire - Jan 5, 2016
We are Alexis & Christian, the filmmakers & tiny house community advocates behind Tiny House Expedition,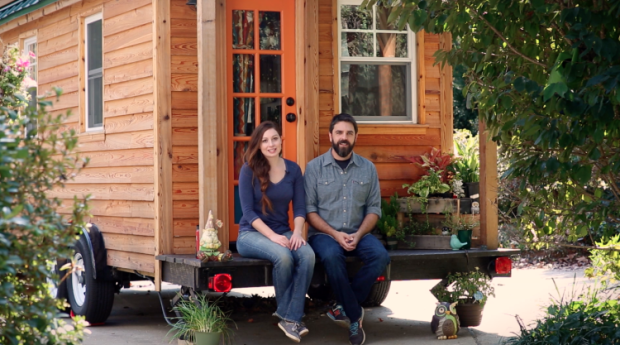 and Kai Rostscheck, mover & shaker behind I Love Tiny Houses, Tiny House Lending & Tiny House Dating.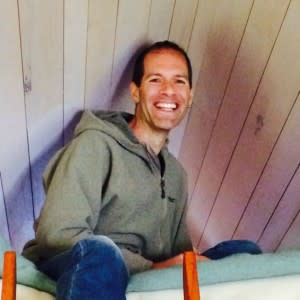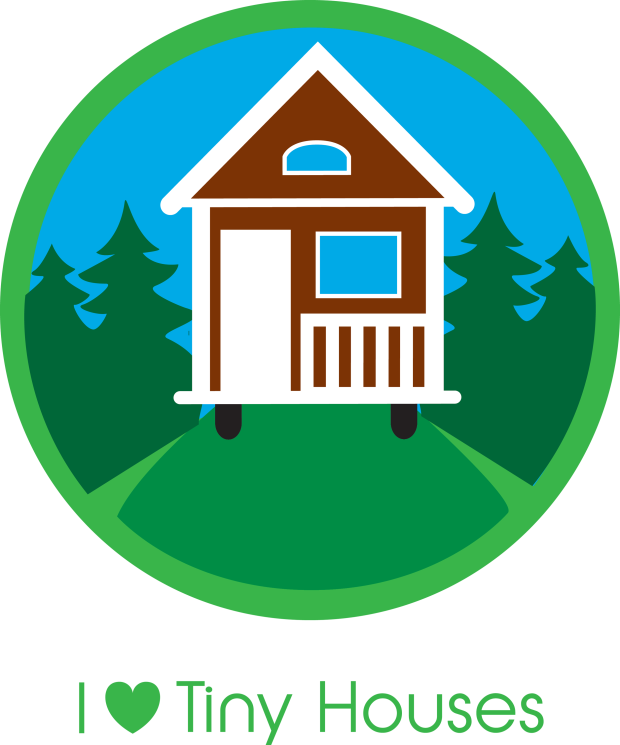 The stars aligned and we first met at the Tiny House Jamboree.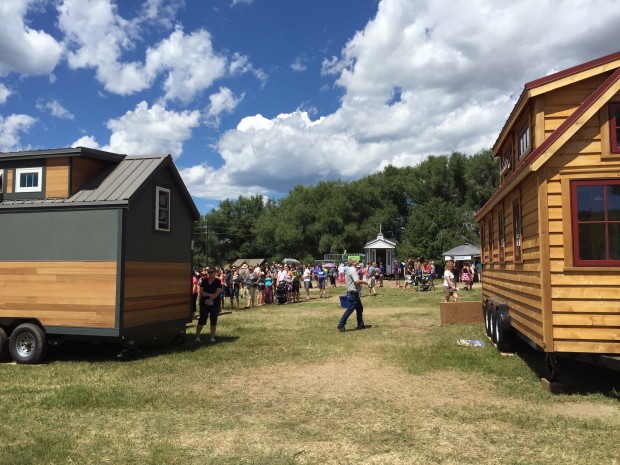 Love at first sight? Maybe; definitely an instant friendship. We made a powerful connection over our shared passion for tiny housing and helping others achieve their tiny house dreams. Our collaborative co-production was born!
We are traveling the country to create a documentary series featuring case studies; exciting examples of how a handful of cities from all over the country are making legal tiny house communities a reality.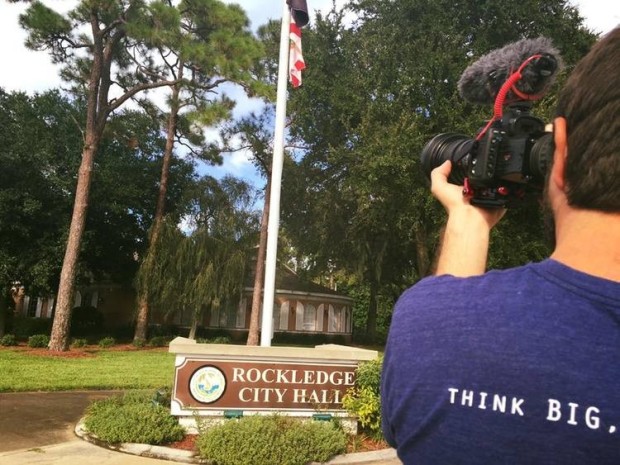 We'll talk with founders and city officials representing these ongoing projects, in both urban and rural settings. We'll ask city planners about local objections & potential solutions, to zoning issues, safety certifications and more.
These communities are in various stages of development and each represents a unique kind of arrangement, but many of the issues and opportunities are similar. 
Ultimately, we'll determine why each city said "yes" or wants to say yes, to Tiny Housing, if the right conditions can be met, of course.
This documentary will be YOUR FREE resource, to help YOU, the people that want to live tiny, live tiny legally. 
Our goal is to legitimize conversations about legal Tiny Housing and to provide a proactive, illustrative resource for those seeking to bring tiny houses to their city but don't know where to start. 
We'll be interviewing the policy makers themselves, and sharing the entire documentary for FREE on YouTube.
The Impact, The Nitty-Gritty
Did you know that tiny houses aren't legal in most places? Most cities don't know how to treat tiny houses or where to put them? No definitions exist and no guidelines for zoning or safety regulations either.
We're committed to changing this by enrolling the support & telling the stories of communities who have already figured out, or want to figure out how Tiny Houses can work for their residents.
Our main subjects include city planners and local advocates from 
Rockledge, FL
Walsenberg, CO
Garland, TX
Fresno, CA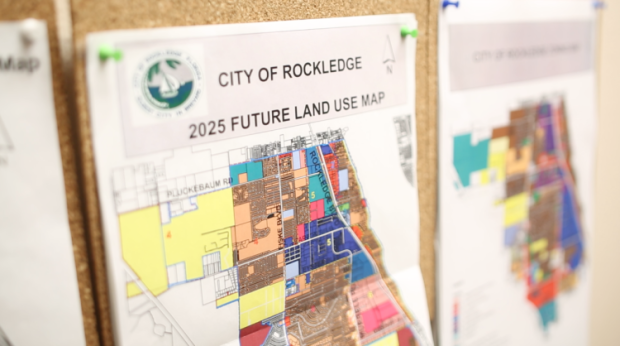 We'll also will be capturing insights from founders and planners in
Memphis, TN
Orlando, FL
Boulder, CO
Hot Springs, South Dakota
Asheville & Brevard, NC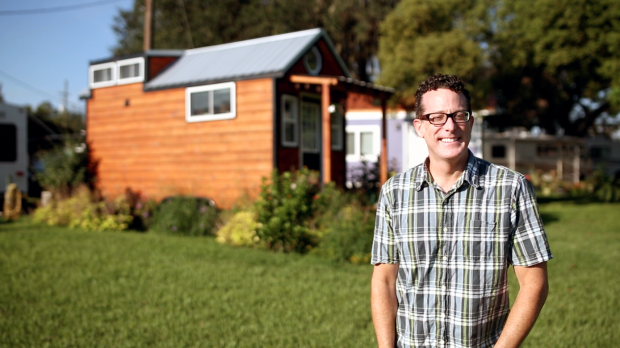 Across the country, individuals are approaching zoning & planning departments with ideas about developing "Pocket Neighborhoods", renewing RV parks and converting them into "Tiny House Friendly" villages, utilizing available land for "Infill Micro-Communities" & Tiny House Backyard Cottages/ Accessory Dwelling Units (ADU's) and more.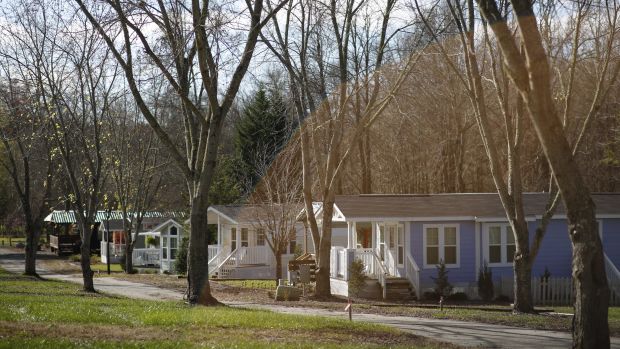 To enthusiasts, Tiny House living makes perfect sense. 
But municipal planners, responsible for zoning policies, safety regulations, long-term preservation of social standards and even taxation, have legitimate concerns…especially regarding Tiny Houses on Wheels.
With YOUR HELP, this documentary can be used as YOUR tool to proactively further meaningful conversations with your local municipal planners and help make legal tiny housing a reality in YOUR community.
This is personal to us. Alexis & Christian live full-time in a tiny house on wheels, our home, and Kai is actively working towards his tiny house dream.  Like many of you, we seek an intentional way of life, rich with meaningful experiences, freedom from many financial burdens, renewed appreciation for the simple pleasures in life, and stronger connections with our surroundings & our community.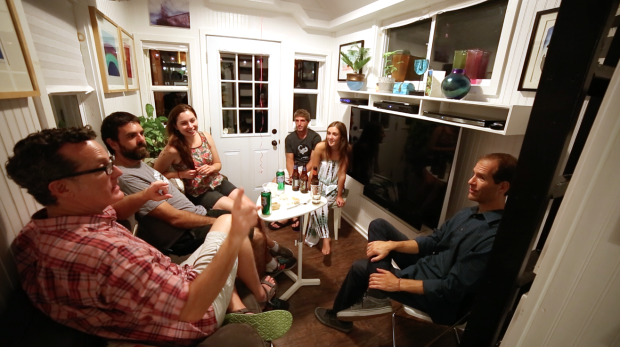 At the Jamboree we realized there's big, beautiful, warm & growing tiny house community, made up of motivated folks from all over the country. If we learned anything at the Jamboree, it's that people thrive on community support.
Our project is our way of offering community support to YOU.
There's a mountain of potential obstacles & intimidating bureaucratic systems to wade through on your path to legal, tiny housing.
Help us, help YOU, and let's build community together!