iCrowdNewswire - Jan 4, 2016
Introducing the World's First One Size Fits All Wireless Earbuds.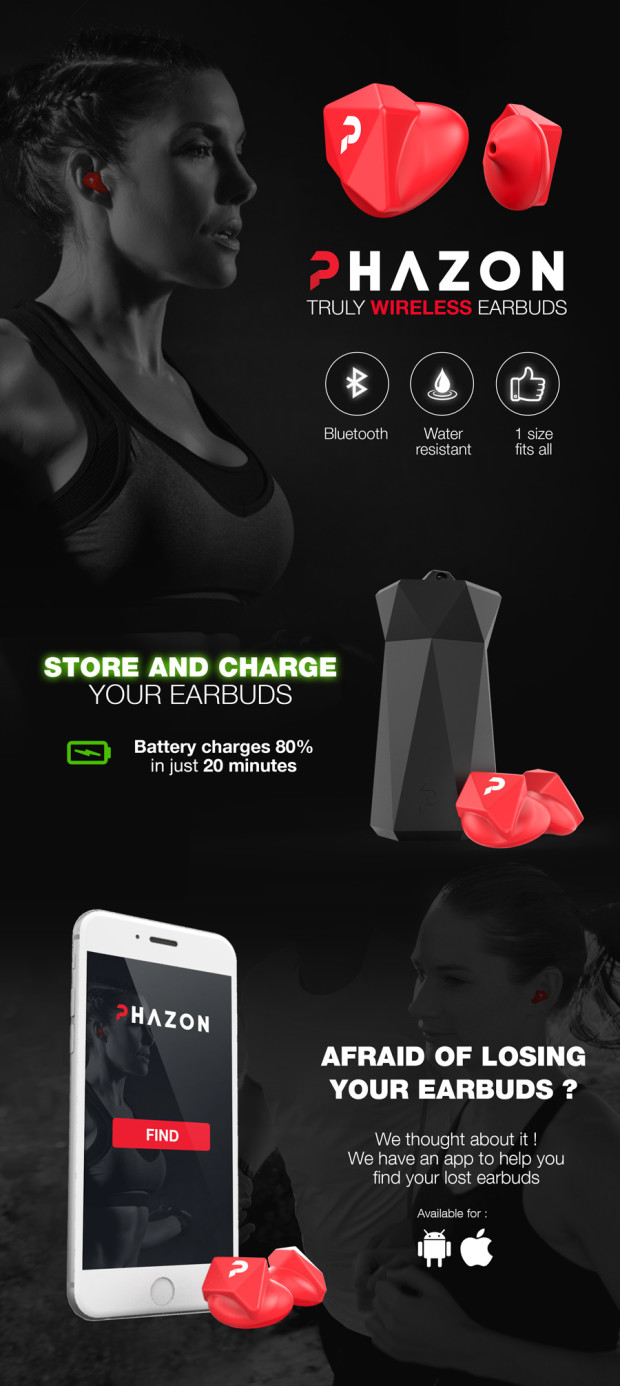 WHY PHAZON?

At Phazon, we believe people deserve wireless headphones that are both comfortable & stable, have great sound quality and look good.
In designing our earbuds, we have been inspired by those two pain points:
1. Inconvenience from the headphone wires, especially during sports activities.
2. While working relentlessly on the project we came up with something truly innovative:
Phazon is making the world's first one-size-fits-all wireless earbuds – guaranteed not to fall off.
Wireless earbuds have been around recently. However, they offer very poor comfort and stability. While they claim that inserts (plastic or foam) can fix the problems, we know it won't. Have you already tried earbuds with inserts? It just doesn't work well in an active environment. We plan to change all that with our product and patent pending form factor. That's right, with a simple twist motion, everyone gets a snug fit with only 1 size and 0 inserts.
How is our one-size-fits-all earbuds different from any other product? Knowing that there is an inner ear pattern that everyone shares, we made many iterations to find our fit. With our twist-motion, the fit is so solid that you can literally dive into the water and it will stay in place. It's a completely snug fit. Any sports from casual jogging to skydiving will let you listen to music flawlessly.
In the wireless earbud industry, it's critical to have that great snug fit. After all, you surely don't want to lose your earbuds while playing sports!
WHAT CAN YOU DO WITH YOUR PHAZON EARBUDS?


COOL COLORS!



New Midnight blue color unlocked!
P.S.You'll be prompted to choose your color after the campaign ends.
We've reached 2 stretch goals so a big THANK YOU 😉

1st Strech goal: Midnight blue color

2nd Strech goal: Equalizer app

But wait, what is an EQUALIZER?
In simple terms: it enhances the sound, based on your favorite music style. So let's say you like rap music, the equalizer will boost the bass. If you like classic music, it will boost the treble.
3rd Strech goal: Coming soon!

HOW DOES IT WORK?
The earbuds require a simple connection with any Bluetooth device, such as a smartphone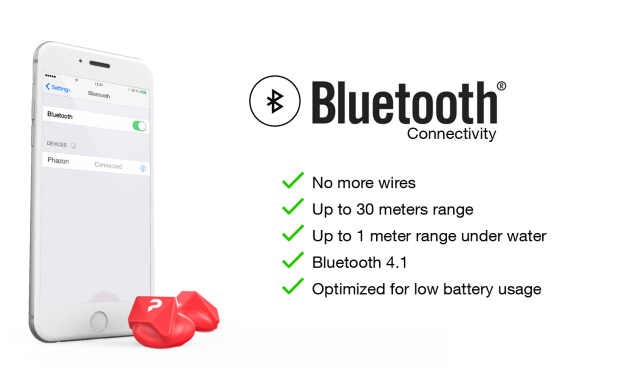 …. and a smartwatch!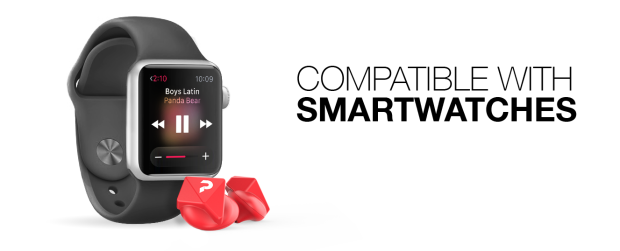 USING THE EARBUDS

WE'VE BEEN FEATURED IN: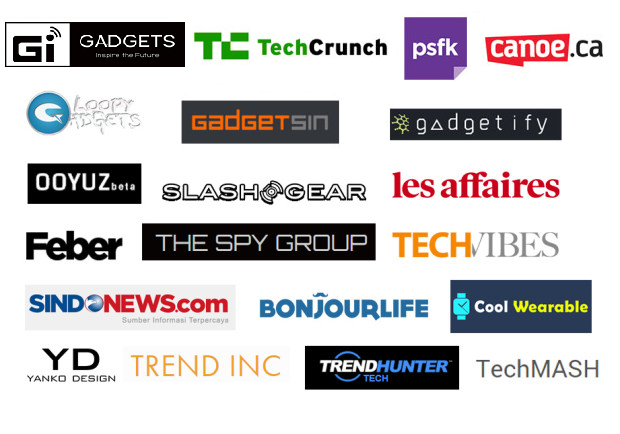 WHAT ABOUT SOUND QUALITY?
Sound quality is a BIG priority for us – obviously! That's why from the beginning we consulted with a world renowned sound specialist. With his advice, we not only choose the best electronic components when designing the product, but also the optimal way to have great sound.
With our dynamic driver, you can expect excellent all around sound from bass to treble, as opposed to balanced armature driver. You can experience the best bass sound quality on the wireless earbuds market .
In addition, we are actually using the same speaker as major high end audio companies.
WHY DOES OUR PHAZON FIT DIFFERENTLY TO THE OTHERS?
Good question! After consulting with top audiologists and doing multiple iterations, we found out something interesting. Combining our special form factor with asimple twist motion, everyone is having a comfortable and stable earbuds experience.
Yes. It fits everyone – guaranteed – from teenagers to seniors. We agree that every ear is unique and we have found a unique way to fit them all. The inner part of the ear is basically the same for everyone, with our form factor and a simple twist motion, everyone will get a comfy and stable fit. After testing our earbuds with over500 people, they all agreed that the fit was comfortable and stable (100%). That's why we are pretty confident in our statement.
Here's is our special form factor (feel free to play around with):
And here is our simple twist motion:
What's more? There is only a single size and you don't need inserts!
We made that possible by incorporating 2 special features. First, we managed to test hundreds of 3D printed prototypes to perfect the form factor. Second, we found an innovative way to lock the earbuds in the ear. We call this technique "Twist & Lock". By doing the motion represented just above, the earbuds are tightly anchored in the ear. It basically works like a twist capsule you see on bottles – when it's locked, there is no way it's going to fall out.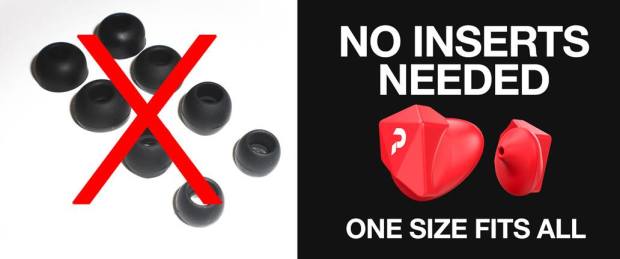 THE CHARGING CASE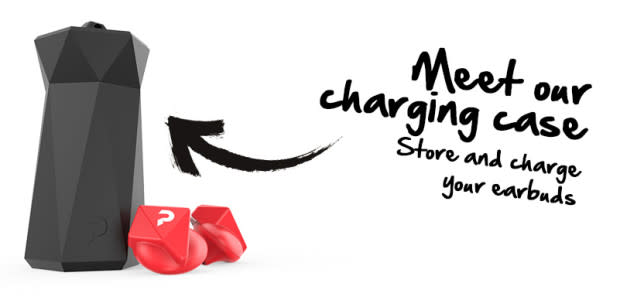 WHAT IF I LOSE THEM?
Don't panic! We have an app for this!
Available for iOS and Android devices!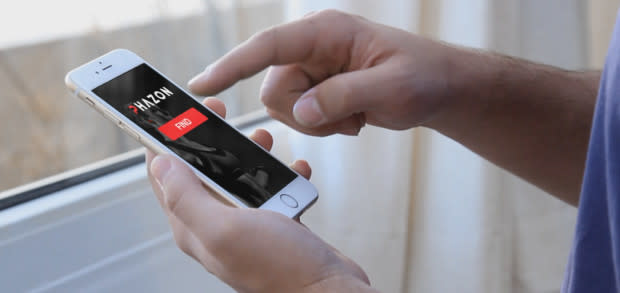 The one size fits all: A patent pending twist motion that allow the earbud to sit tightly but comfortably in your ear. Just pair it to your phone and Voilà! No apps, no wires, one button only! You use only one or both earbuds and the process is the same, with a simple push of a button you are ready to sync the earbuds to any phone with Bluetooth.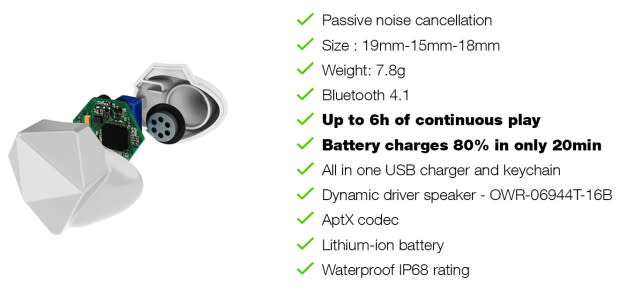 BATTERY
Battery: 50mAh
Standby: 300h (expected)
Complete recharge: 1h (expected)
SPEAKER
Response bandwidth: 20-20000 Hz
Impedance: 16 Ohm
Output: 10 mW RMS
Audio format: 16 bit stereo
BLUETOOTH
Compatible with any device with Bluetooth 4.0 and higher (release after 2011)
PROJECT TIMELINE