iCrowdNewswire - Jan 3, 2016
Yannik Foundation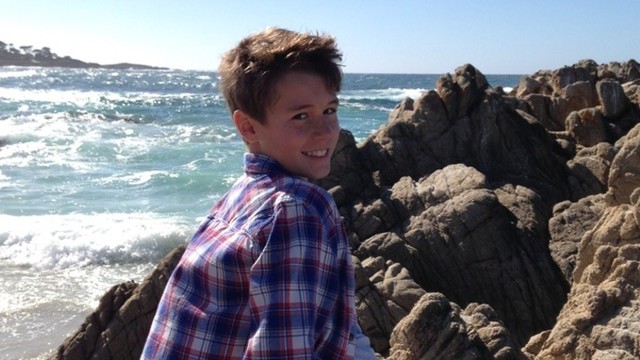 Dearest family, friends & colleagues,
Yannik, our beloved brother and eldest son, died earlier this year – he died very suddenly during our family vacation.  We were hit hard by this unforeseen incident, but were touched by the love we received (and still receive) from so many people through so many channels.  This is why Filippa, Kaspar, Stefanie & I want you to know, although you might not have heard back from us, that we are grateful for your support, kind words and thoughts over these past months.  The four of us are still shocked and still struggle with what has happened.  We now try to fill every single day with Filippa and Kaspar's happiness as well as with the optimism that Yannik exuded. 
There were different speculations about what might have happened to Yannik and, although it was never officially confirmed, tests on his siblings indicate that Yannik most likely suffered from Long QT Syndrome.  Simply put, LQTS is a heart condition causing TdP, an irregular heartbeat, which can lead to abrupt death.  We were shocked to learn about the genetic origin of LQTS, its lack of symptoms, and its high probability of death, especially for children reaching puberty.
In talking to people who knew Yannik, we came to realise the impact that he had on others.  With him in mind, we wanted to create something that would allow all of us to remember him, while at the same time carrying his spirit forward.  This is why we decided to set up the Yannik Foundation; a foundation inspired by the values that made Yannik such a loved and esteemed son, brother and friend.  The foundation is not meant to be a memorial.  It is instead intended to create new and lasting ideas and ways of thinking, to focus on the characteristics and qualities that Yannik brought to the world and to support LQTS research.
One thing that saddens us, is that Yannik died before he could realise his full potential.  He was certainly not an "alpha male".  He was not loud and did not push his way to the forefront.  He was smart and caring, contributing constantly to his family, friends and community, and always embracing the gifts and challenges of life.
This is why the foundation, at its core, aims to help children around the world develop a more attentive, compassionate and joyful sense of themselves and their environment.  We want to celebrate and promote these values, so that they may live on in the words and actions of young people across the world for many years to come.  Leveraging what we have already learned through working closely with Yannik's friends and those who knew him, as well as utilizing the latest tools and techniques, we want to create three elements for the foundation:
Retreats
Urban retreats where a group of 10-14 year-olds gather over 2-3 days to explore their individual and collective potential (the first one planned for the summer 2016 in Berlin).
Feeds
Shareable contents for children that celebrates the value of a quieter and more attentive view on life.
Structures
Courses and frameworks that help teachers and parents foster a more attentive, compassionate and joyful school and family atmosphere.
The Yannik Foundation will start small, but our ambition is to create something of global significance.  With a clear objective in mind and the support of my company Prophet, David Gunn and Elizabeth Harris are my indispensable allies in setting up the foundation.  We will be spending the coming months speaking to experts and children in order to finalise our direction.  The plan is to create a website and a social media presence early next year.  The first retreat is scheduled for next summer.
While we are doing so, I would like to give those of you who have repeatedly asked me how they can support my family the chance to contribute: by funding the Yannik Foundation.  Please help us to build something substantial and sustainable by donating.
My family and I wish all of you a peaceful holiday season with those you love.  We are looking forward to cheating this tragedy by creating something new out of it – with your generous help.
All the best,
Filippa, Kaspar, Stefanie and Tosson forever with Yannik