iCrowdNewswire - Dec 30, 2015
SUPRAGARDEN – The Vertical Hydroponic Garden
SUPRAGARDEN® is the new Hydroponic Grow System and Garden Innovation for easy vertical gardening and green wall building.  Please watch the video to understand your new design and growing possibilities.
Check out the two special *XMAS PERKS* for fast ones. You can give REALLY unique gift for someone for this XMAS and for next spring.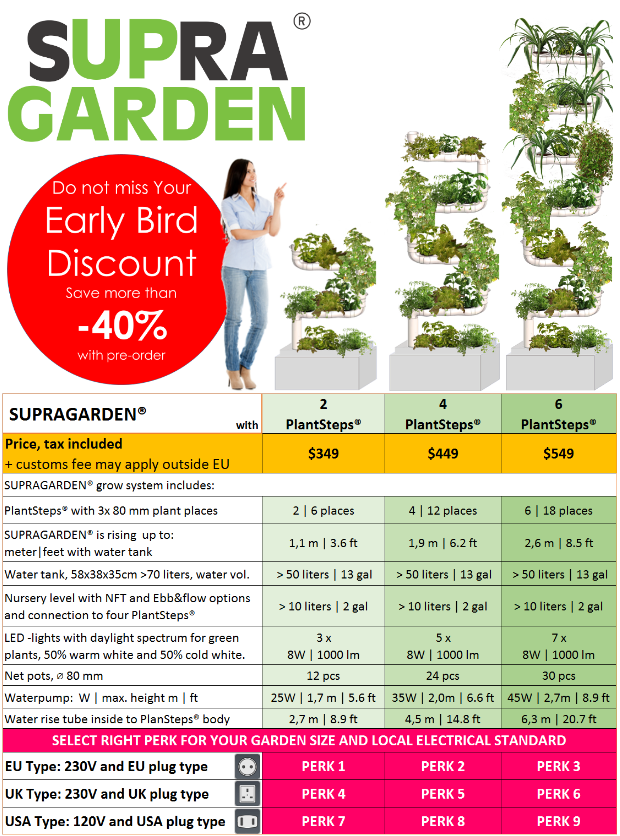 ACCESSORIES
You can also order extra components for you garden.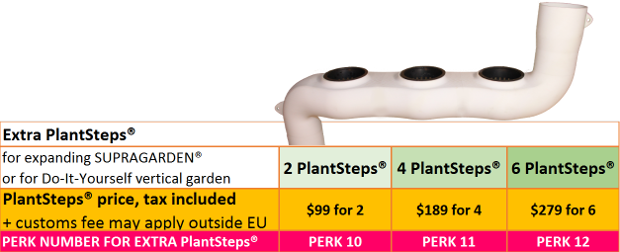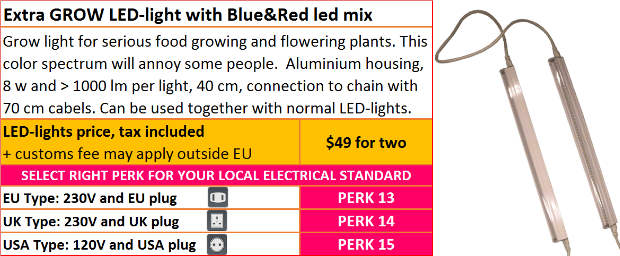 Summary about SUPRAGARDEN® and Plant Steps Ltd
SUPRAGARDEN® is the new hydroponic grow system for easy vertical gardening and green wall building.  
In start of 2015 Jouni Spets, a experienced and innovative businessman from Finland, invented a simple modular gardening product for making easily fertile window gardens and fabulous living walls. He developed full modular, vertical hydroponic garden system, SUPRAGARDEN® based on use of modular PlantSteps®. With this new novelty it is easy for anyone to start a vertical food and plant garden at home with same hydroponic and NFT growing technique commercial greenhouses are using. Learn more about Aquaponics and how to use  aquarium fishes as nutrient source for plants. 
Plant Steps Ltd is facilitating the production and sourcing of components for SUPRAGARDEN®. Plant Steps Ltd has focus on SUPRAGARDEN® global market expansion from 2016.  
PlantSteps® is patented in Finland and international PCT patent pending.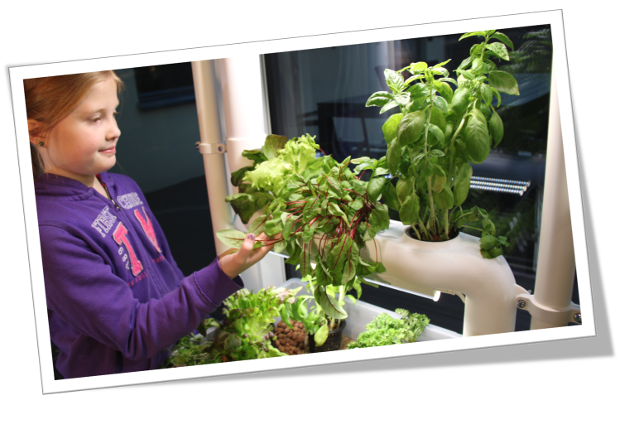 SUPRAGARDEN® and PlantSteps® products designs are in final registration phase. Best design details about multi usage Nursery level with attachments to four PlantSteps are relieved soon. You will love it. First production color for them will be off-white/light grey.  
The market launch of SUPRAGARDEN® starts with this INDIEGOGO campaign at Christmas 2016 and gardens are on delivery in spring 2016. 
If you are fast You can get something really special and unique for your next spring gardening projects. What a Perfect Xmas present for all the green finger gardeners.  
Plant Steps Ltd has put SUPRAGARDEN® to pre-sales campaign on INDIEGOGO to speed up the product launch to global market. We also need Your support to fund investment to mass production, aluminium molds and to source all the needed components for building and sending SUPRAGARDEN® packages to you. 
 We are here also to increase the product visibility on all potential market areas and make connections to best global and local business partners in order to expand SUPRAGARDEN® product family and it's availability to new market areas.
First generation PlantSteps and  Water tank and Nursery level are manufactured in Finland, in high quality plastic molding process and with safe materials, mainly thick PE plastic. Electronic parts are according to CE and RoHS standards.
SUPRAGARDEN® and PlantSteps® are on production from start of 2016 and ready for deliveries in spring 2016. Estimation for global delivery start is April.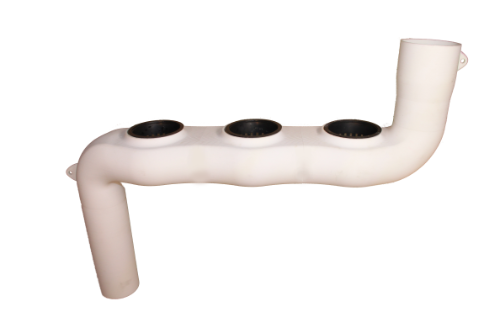 SUPRAGARDEN® delivery package is big and we try to get them home delivered everywhere with track&trace and transport insurance. Please provide phone number and e-mail for easy delivery. Transport costs are high with this big shipment, but your Early Bird discount will compensate this. You will save money and time by making the SUPRAGARDEN order now. 
Do not miss your moment for getting new and futuristic design and garden solution, far before all the others. 
Risks & Challenges
Ordering SUPRAGARDEN® is risk free. All product components are tested and ready for mass production by Plant Steps Ltd and sub-contractors. 
Plant Steps Ltd has experienced core team with more than 40 years of experience at service, concept and product business, production management, marketing and global trade, eCommerce and logistics. We have strong customer focus and we do what we promise. Our target is to give you, the most innovative, high quality garden solution and design concept possible. 
Jouni Spets
Founder
Plant Steps Ltd
COMPANY INFORMATION:
Plant Steps Ltd | Kasviportaat Oy | Company ID: FI26675188
Address: Kunnaankuja 12, 01370 VANTAA, FINLAND 
For general questions please contact: info@plantsteps.com
INFORMATION ABOUT THE USE OF SUPRAGARDEN 
Water tank with Nursery level can hold up 1-2 levels of PlantSteps, but we recommend that all PlantSteps are also attached like to wall, post, rope, wire or frame.
You can use following compatible and tested options for erecting your SUPRAGARDEN® to window, wall or as self standing partition wall.
Please remember, that plants will anyway mostly cover the system in few months or weeks. 
Telescopic pillars and posts 
You can get perfect, aluminium telescopic pillars and pillar fasteners from local
IKEA
. You can raise these telescopic posts (⌀ 50mm) between floor and sealing with distance 2,1 – 3,4 meter and  6,9- 11,1 feet. Attach PlantSteps® to one or two posts by using high quality IKEA fasteners. Water tank comes between posts. This is perfect solution for balconies and windows where this "transparent" but sturdy body structure can hold up really big food garden. 
Link and product code for STOLMEN telescopic posts: 
201.799.40
Link and product code for posts fasteners: 
501.799.34
 You can also  order them on-line from
IKEA
. Cost for 2 pillars and fasteners is about $70 or 70 €.
Hanging rope or wire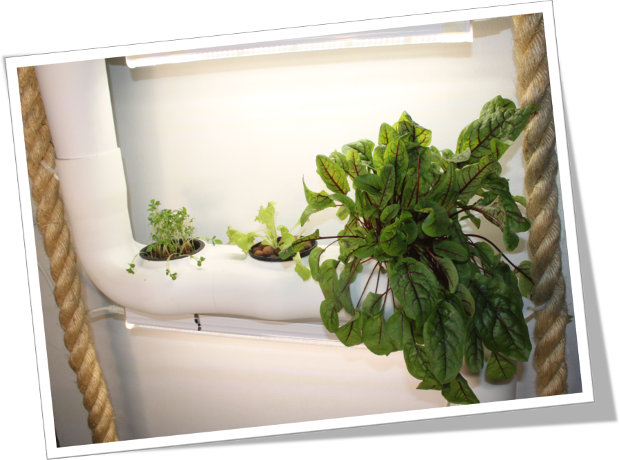 You can support PlantSteps® elegantly with hanging rope, string or wire from sealing or other attachment point. At picture PlantSteps® are attached to hemp rope simply with cable ties.
Metal wire and wire locks are easy and safe way to support SUPRAGARDEN® and with them you can flexible design and make unique of gardens and green walls.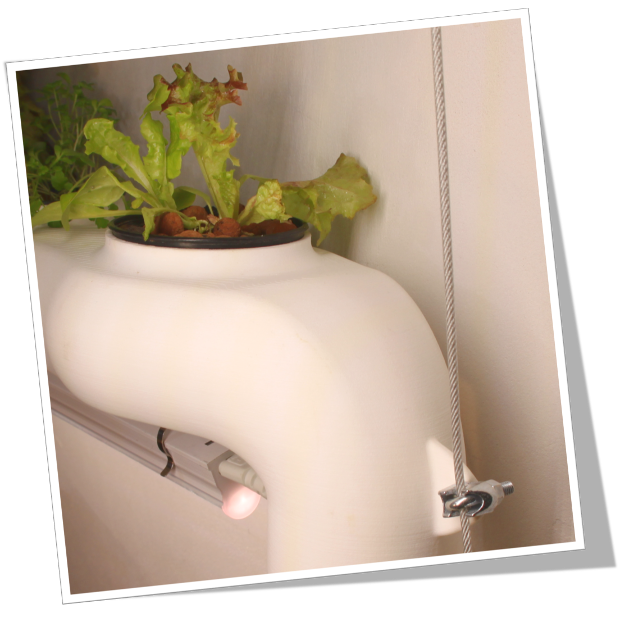 PlantSteps® can be also attached to wall with screws and nails or by using 75 mm tube clamps, from local hardware store or on-line shop.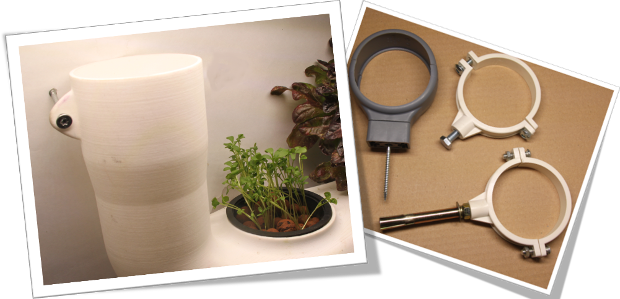 PLANTING THE GARDEN
You can start growing plants from seeds, cuttings or you can continue to grow pre-planted grocery store herbs and lettuce at SUPRAGARDEN®.
We recommend to plant seeds and cuttings to rockwool,  clay pebbles or coco fiber and put them first to Nursery level for rooting. When roots are showing you can lift them to upper PlantSteps®.  
You can find much more information about hydroponic growing from internet.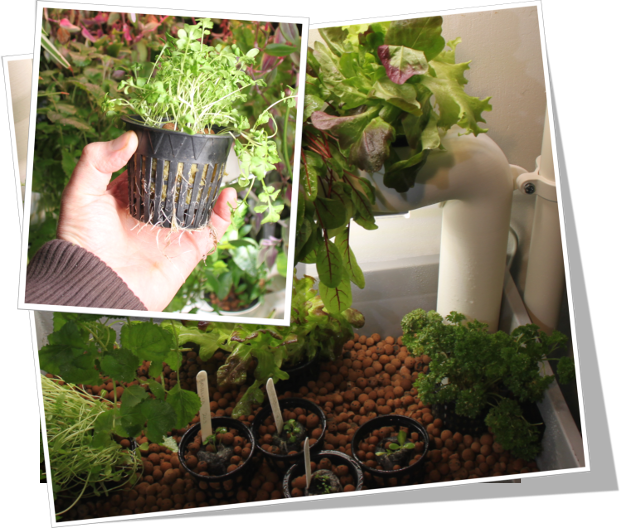 PROTOTYPE 0.8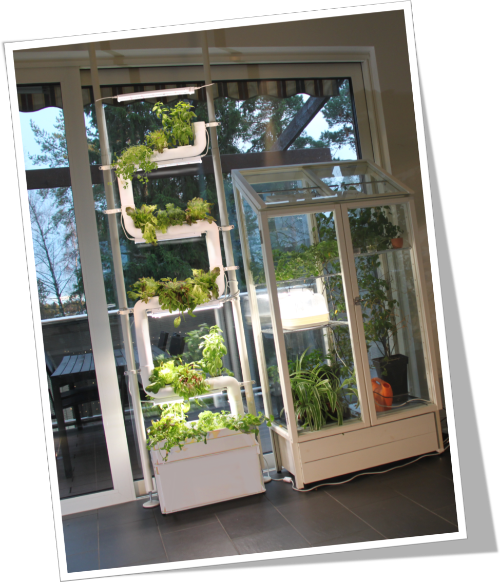 SUPRAGARDEN® USE OPTIONS
There are also some horizontal options with setting up SUPRAGARDEN® and PlantSteps®. These low solutions are great for outdoor gardening, where you want to have easily access to plants like tomatoes.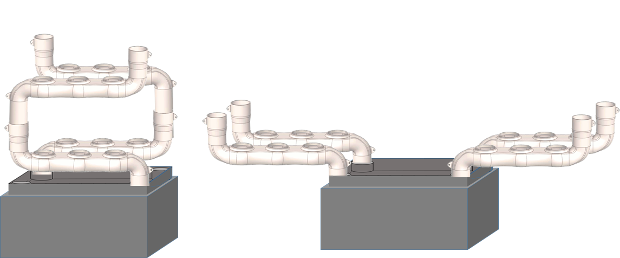 SUPRAGARDEN PROTOTYPE 0.5
Green plants, Jamaica Bell chili and cherry tomatoes are all growing on same system under spring sun 2015.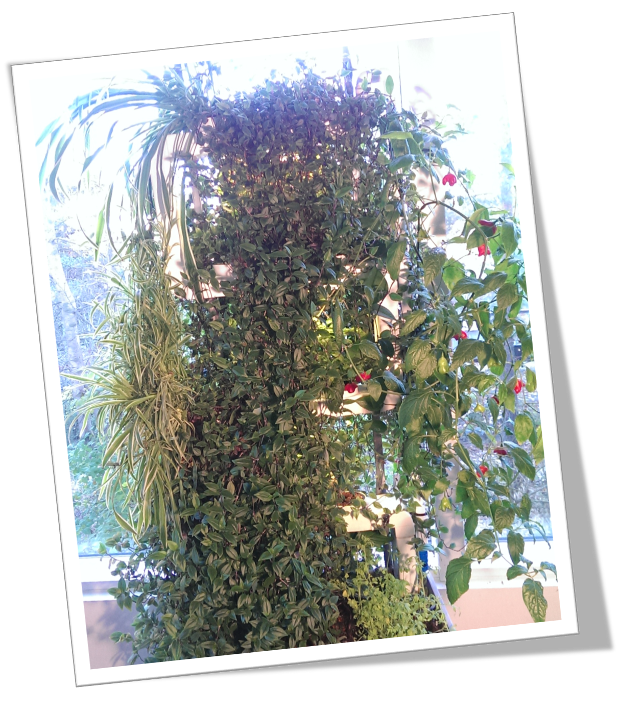 Additional user instructions and pictures will updated here during project. 
HAPPY XMAS and Green NEW YEAR!