iCrowdNewswire - Dec 20, 2015

Vancouver Sun Children's Fund Adopt-a-School
When kids come to school hungry, they can't concentrate on their lessons. Breakfast programs funded by your donations to Adopt a School help hundreds of children start the day with a nutritious meal.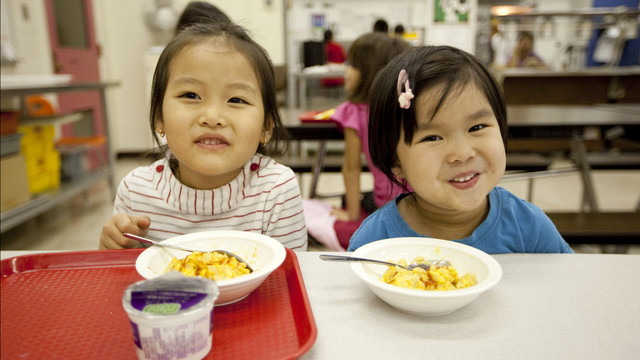 THE 2011 SCHOOL YEAR had barely begun at Admiral Seymour elementary when teacher Carrie Gelson, frustrated after a difficult day at work, wrote an impassioned open letter to Vancouver residents questioning whether anyone cared about her inner-city students who were coming to school with empty tummies and holes in their shoes.
On the day The Vancouver Sun published her letter, when she arrived at the East Vancouver school, "People had already dropped off thousands of dollars in cash by that time."
So we told her story, introducing readers to her children. And because you began donating money, clothing, school equipment and field trips, by the spring of 2013, the donations were close to $1 million to Adopt-a-School. The Vancouver Sun Children's Fund matched some of those donations for a total of $1.3 million.
Because of you, hundreds of Vancouver-area schoolchildren now have boots to wear in the rain, warm breakfasts and are experiencing things they would never have otherwise. 
For more than three decades, you have enabled The Vancouver Sun Children's Fund to raise than $11.5 million, of which more than $7 million has been distributed to nearly 1,000 non-profit children's charities in B.C.
The season of giving is once again upon us, and we're hoping you'll contribute to Adopt-a-School to keep alive this great legacy that we both started so many years ago.