iCrowdNewswire - Dec 17, 2015
BLU – World's Most Versatile Hearing Glasses

The majority of people who need sound amplification (1 out of 10 persons; meaning you probably know a person with a hearing problem yourself) in daily life already wear glasses. A combination of improving vision and hearing in one product is convenient and comfortable. In the past hearing glasses were very popular, but bulky. With the BLU we have reinvented hearing glasses and use state of the art wireless technology in combination with fashionable frames.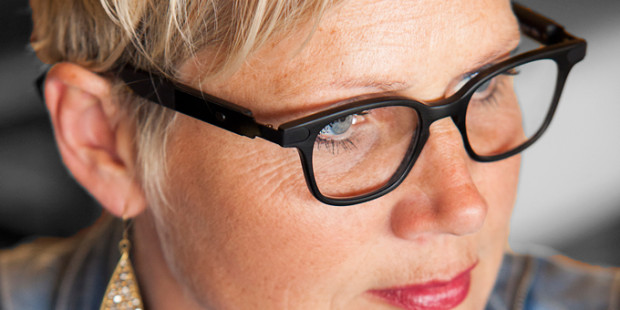 We hear you think: Why the BLU instead of normal hearing aids and glasses?
Traditional hearing aids sit behind the ear and have one microphone that picks up sound, which is processed electronically with the hearing aid. They amplify sounds coming from all directions, meaning that you hear each and every noise amplified, thus creating an uncomfortable experience. 
Now, the BLU makes it possible to amplify sounds from the front, while dampening surround noise. Each arm of the glasses has an array of microphones to optimize hearing in noisy situations. 
The placement of the microphones in front of your ear creates a unique directionality. You can switch between hearing around you and hearing a person talk from the direction you look.
Besides better hearing, the BLU makes it possible to listen to your favorite music and pick up a phone call with your glasses. This innovation can literally change the way you hear and perceive things around you!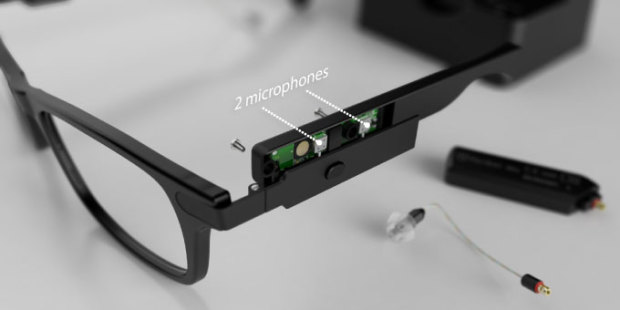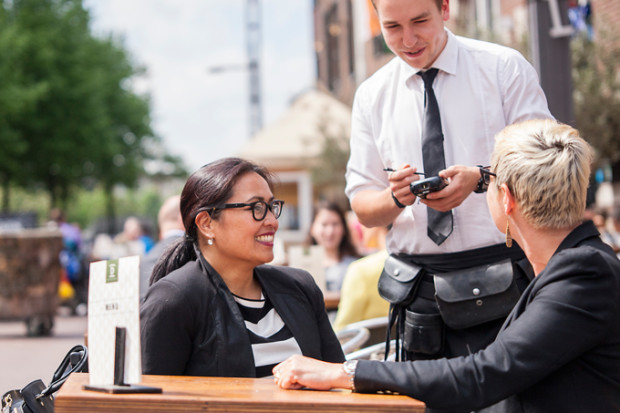 Chat with your friends at a busy terrace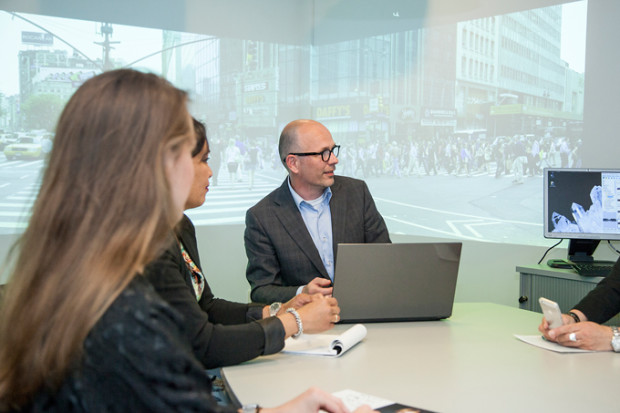 Hear every word during your business meeting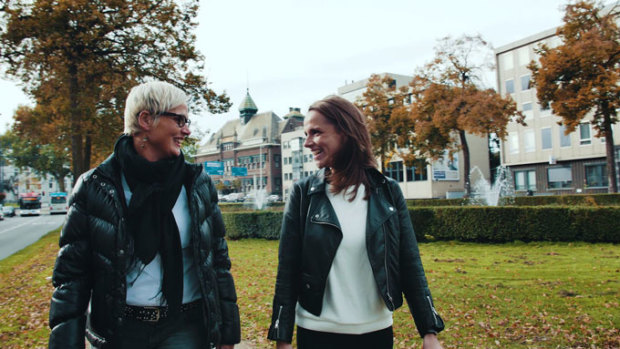 Understanding in noisy environments

It is our firm belief that placement of microphones in front of your ear, in the arms of your glasses, gives better directional hearing, especially in noisy environments. With the BLU we added more advantages to this.
The BLU is an innovative pair of hearing glasses with Bluetooth™ connectivity based on air conduction. Each of the temples contains cutting edge electronics and multiple tiny microphones that pick up sounds from the front and separate them from background noise.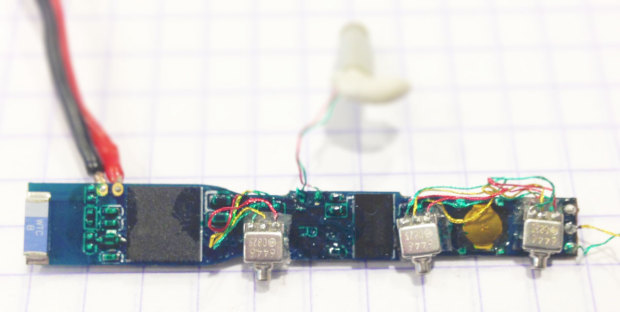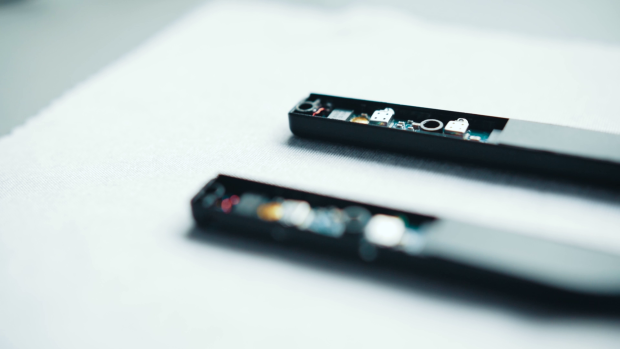 BLU's proven, and patented, multi-microphone technology helps you optimize your directional hearing when in a noisy environment. Its wireless capability means that, via Bluetooth™ , you can connect to enabled devices like smartphones – iOS and Android, tablets and personal computers.
The BLU comes with a free application (iOS and Android supported) that you can easily download in the App Store or Google Play Store. With the BLU App you can easily:


We wanted the BLU to be rechargeable and still to be able to use continuously, without having the need for charging intervals. So we equipped the temples with easy to switch battery units. Each BLU comes with an extra set of batteries and a compact travel-proof charging unit. You can charge extra batteries while traveling, while using your BLU!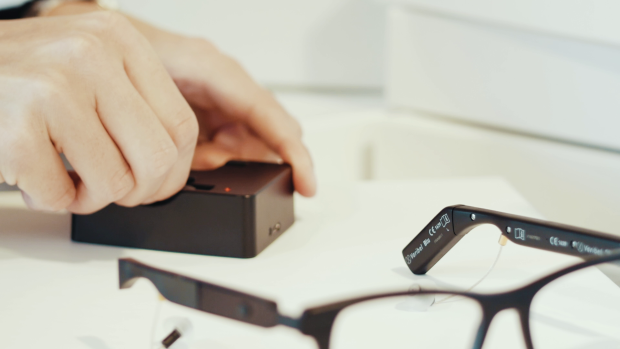 We have invented and patented a groundbreaking solution that combines multiple microphones, advanced microprocessor algorithms and high-tech hardware fitted into glasses temples. By adding wireless features we have developed the BLU. The BLU was developed with comfort, ease of use and style in mind.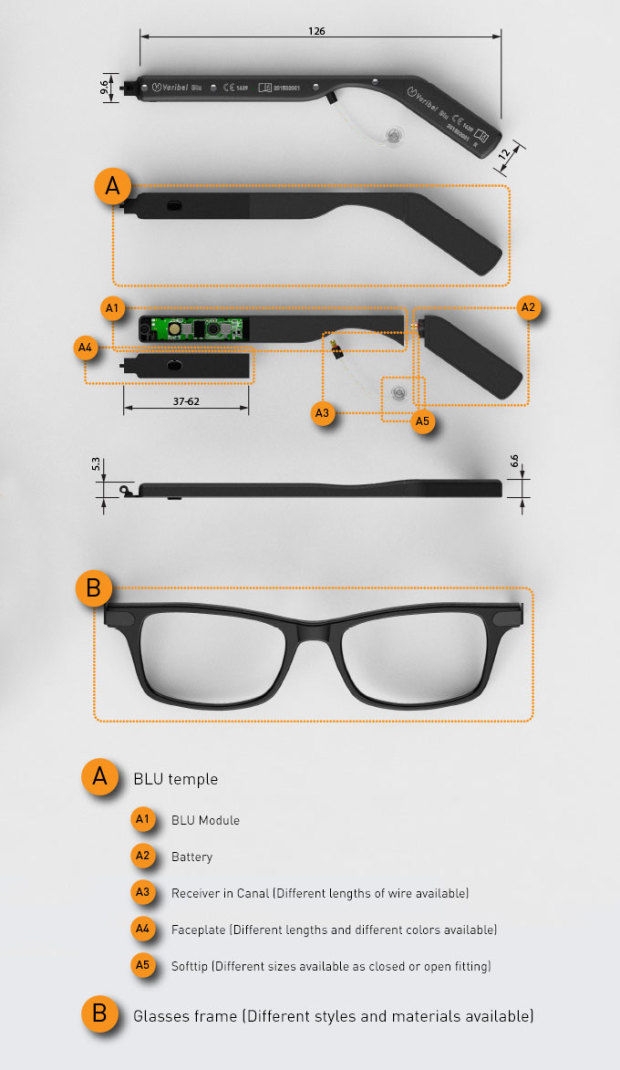 The temples are modular units, meaning that the BLU-units contain all the necessary functions and can be fitted with different color faceplates to match a growing selection of different color glasses frames. The use of interchangeable faceplates at the temples (available in six different lengths) allows customization, each user to be fitted with their own comfortable, matching temple lengths.
The BLU units are built with carefully selected materials which are widely used for glasses frames and temples, and in hearing aids. They are known for their light weight, durability and with scientifically proven suitability for continuous skin contact.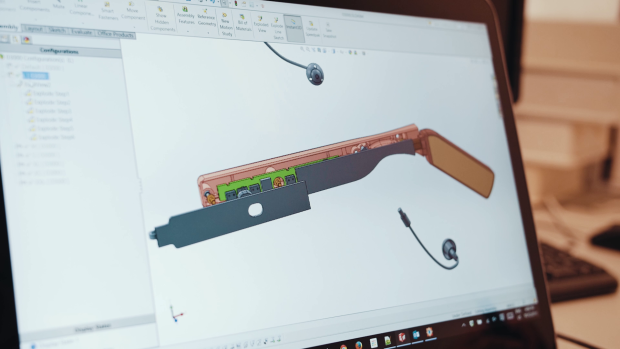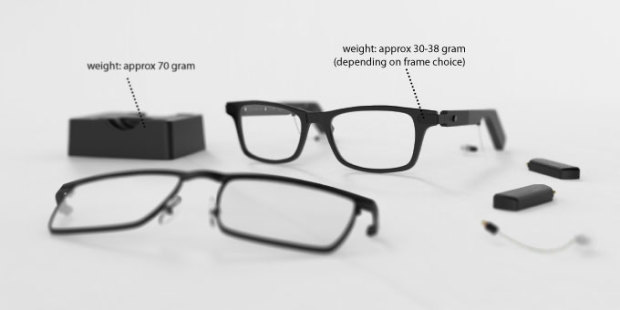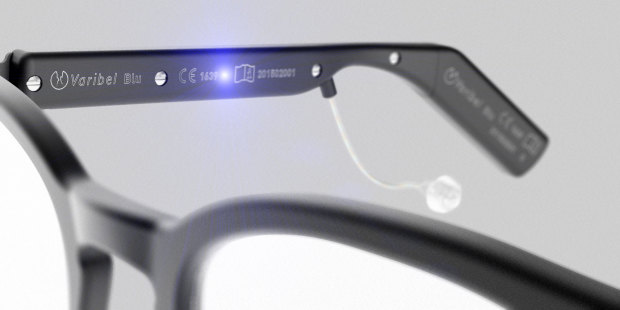 To match your individual style we offer eight stylish frames – four stainless steel frames and four acetate frames. All frames can have prescription lenses fitted by your local optician. It is also possible to have sunglasses lenses fitted into the frames. All frames are available in six colors: black, grey, blue, brown, ruby and red.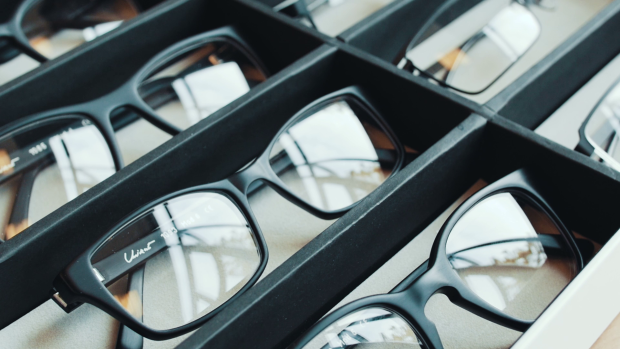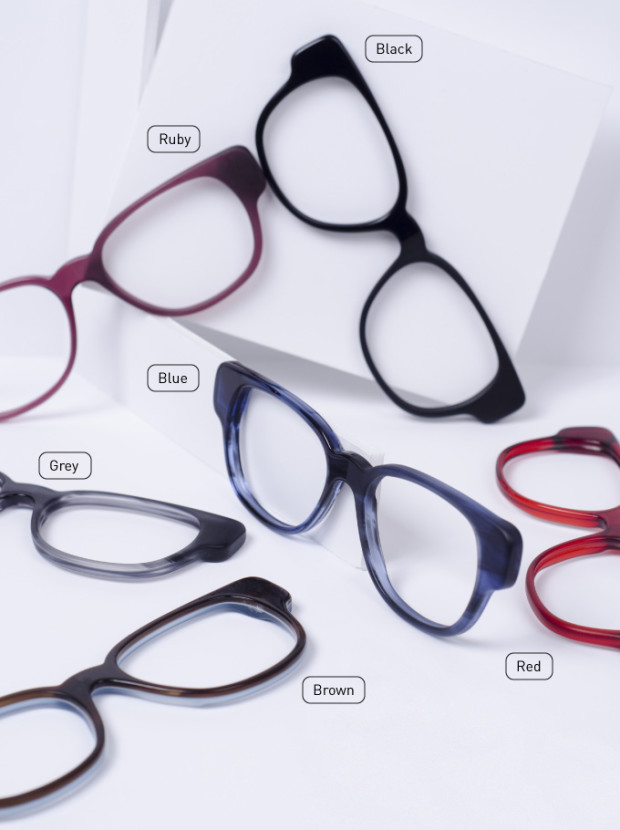 BLU is a Bluetooth enabled pair of hearing glasses. It combines Varibel's patented hearing aid microphone array technology with wireless capabilities. They are the world's most versatile hearing glasses. 
Excellent directivity (dual-mic array) 
Bluetooth wireless technology 
Stereo audio streaming 
Audio control through App 
Rechargeable Li-Poly battery 
Hands-free phone use • Four-channel WDRC 
Adaptive feedback canceling 
Adaptive noise reduction 
12 Band Gain Equalizer 
Low battery warning (tone adjustments) 
Programmable through VariFit software