iCrowdNewswire - Dec 2, 2015
The Fountain House-An Ice Cream Experience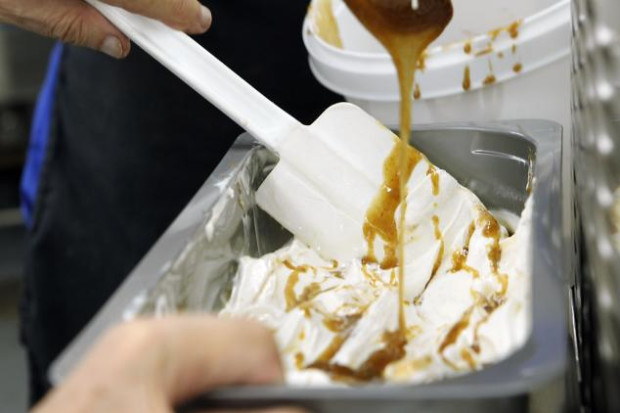 Hello my name is Rickie Pongracz. I am a graduate of West Chester University of Pennsylvania . My wife and I just celebrated our one year wedding anniversary on October 10th, 2015! We have a dog named Winston who weighs all of about 8lbs and thinks he is the king of the house and neighborhood. Ice cream is a huge passion for me and something I would like to make a long career out of. I had the opportunity to study under one of the most well renowned ice cream inventors and creators in the world who helped major companies in the ice cream industry reinvent their products.
The Fountain House is an up-and-coming ice cream experience selling the most amazing ice cream you will ever lay your tongue on! Our focus is to create super premium ice cream while using only the finest ingredients: imagine Blueberry Bacon Vanilla, or our famous Ricotta and Fig. In order to get started and eventually open our first store we need the community at large to taste our products. Unfortunately, the equipment is the most expensive hurdle to jump . We need a little help from everyone who loves ice cream! With the support of our fellow ice cream lovers everywhere, we can turn our passion into a dream business.
If you love ice cream as much as we do then please support our funding goal and help us get ice cream into as many mouths as possible.
While the machine is our first step for ice cream lovers to taste our products, we still face challanges to open the first store. A lot goes into an ice cream store, especially the equipment and supplies. This is in no way a "get rich campaign". We are simply looking for people in the community to enjoy our product as much as we do and eventually take a leap into opening our first store. Until we can make this a reality, we will continue the determination and drive and continue to dream BIG! 
We understand sometimes it might be hard to help contribute financially. Thats OK! Please help spread the word about our campaign throughout the community and continue to help The Fountain House turn our dream into a reality.
Thank you all!
The Fountain House