iCrowdNewswire - Nov 26, 2015
Fabula Organic Pencil

 This forward-looking pencil is made from recycled organic waste, but also feeds existing and grows new plants. A pencil that nurtures Nature.
As an innovative eco design, Fabula was awarded the A'Design Award in the category of Sustainable Products, Projects and Green Design Category, 2014 – 2015.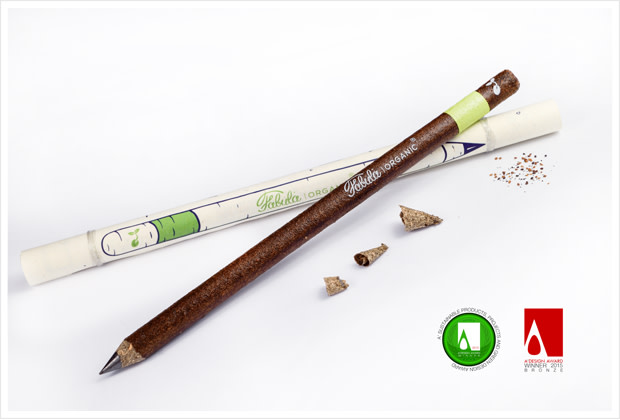 This forward-looking pencil reveals how everyday objects can be created from recycled organic waste. Fabula is created from the used tea-leaves and coffee grounds from cafes, together with petals discarded by the many florists. Suppose that one coffee shop produces an average of 30 kg of organic waste monthly: this can be recycled and reused to manufacture about 3000 pencils!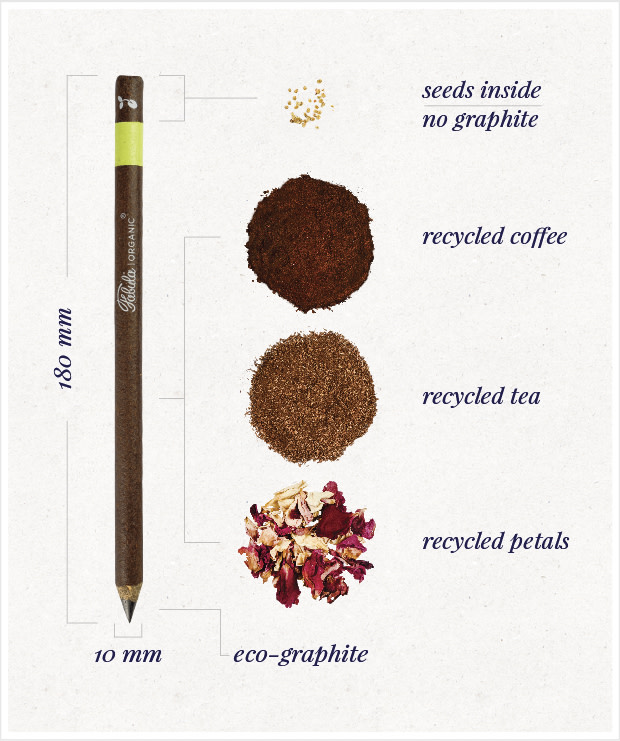 The materials are further processed to create the pencil's sturdy body with its delicate grainy surface and slightly bigger volume that fits perfectly into the hand when writing. And as a writing & drawing tool, Fabula uses high-quality eco-graphite.
While using it as a writing and drawing tool, you can enrich the plants in your environment with Fabula's shavings, instead of binning them!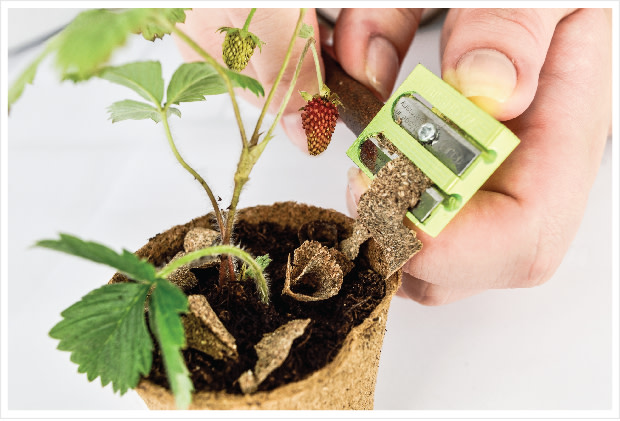 When it gets too short to use, the Fabula stub can be activated in water to plant a young goji berry, chamomile or  forest strawberry plant. The new plant grows from  seeds incorporated in the very top of the pencil. By dissolving it in water for a day and planting it in the soil instead of just throwing it away, you will enrich your personal ambience with a new plant.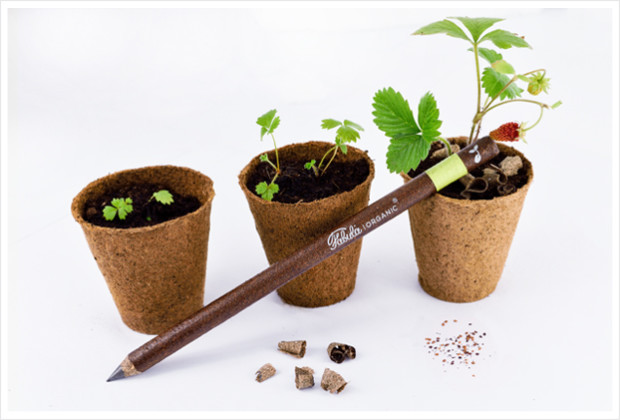 Showcasing pro-environmental behavior to your co-workers or to a child, encouraging them to think out of the box!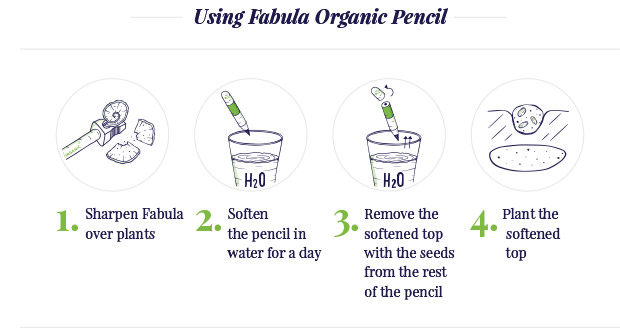 It took 2 years for Mateja Kuhar to develop Fabula as a product, after she came to an idea to try making a pencil from the recycled organic waste. Following her grandmother's example, she has always fed plants with dregs of her tea and coffee cups. They have always had a good effect. On the other side, she and her friends are still loyal users of pencils when writing and drawing. It was after she noticed how much organic material was being binned by local coffee shops and flower shops – that she connected shaped the idea of Fabula.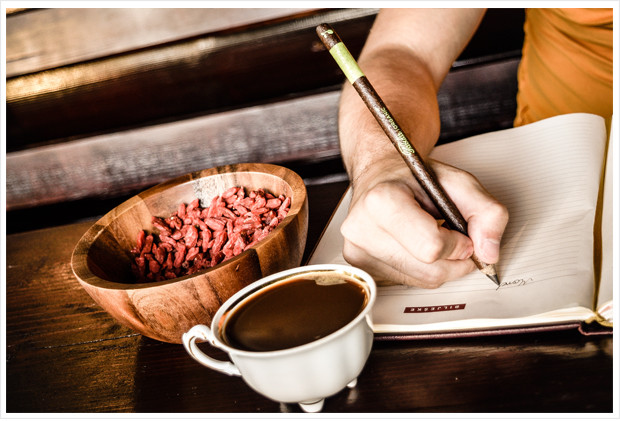 For Mateja, Fabula is – the whole of its life – an object-lesson in how to create responsibly by renewing our surroundings.
Fabula – 100% organic pencil needs your support!
"Have in mind that this R&D process took place in my improvised home laboratory, which not only resulted in a 100% organic pencil, but has made small contribution to the imagination of everyday objects by recycling and reusing stuff. " – further explained Mateja.
At the moment, Fabula is made in molds by hand – highly inefficient in terms of time. We need your support to finish the unique machine used in the manufacturing process.
In you this way, we can together make a stronger impact on the idea of sustainability. Small innovations can have a big impact on people mindsets.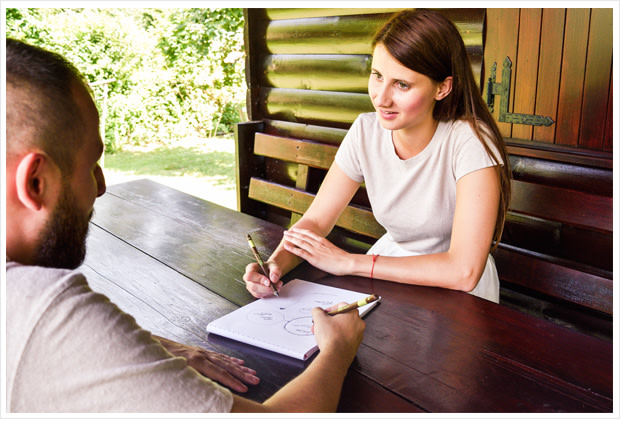 So, don't waste a good idea – write it down with Fabula and feed the plants. In the same way Nature nurtures us, people!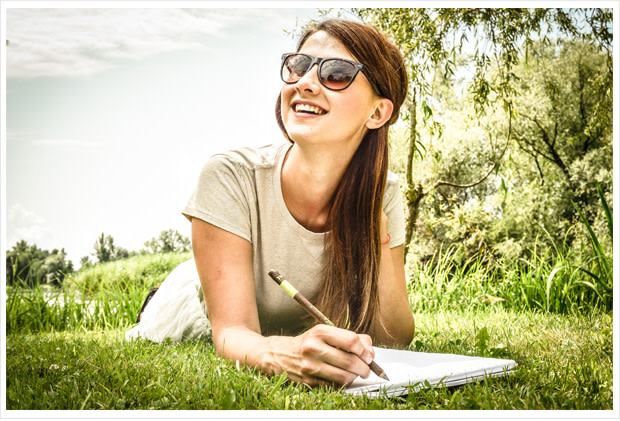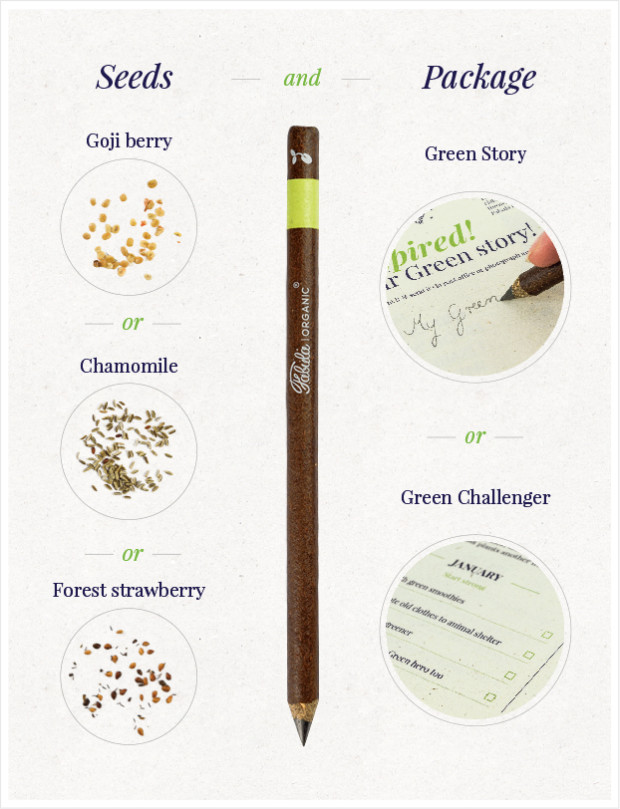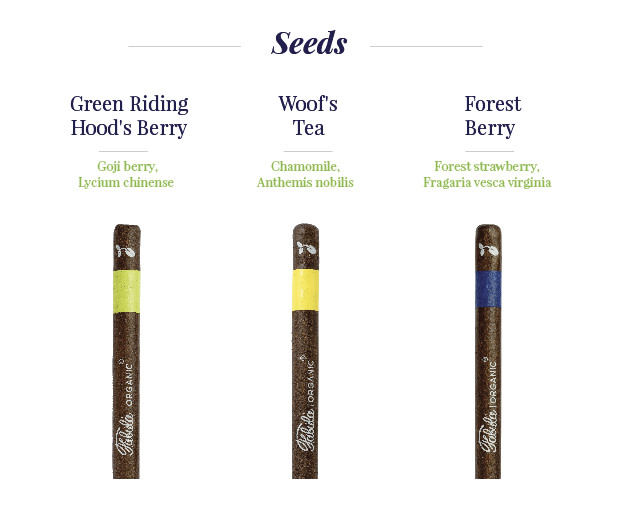 Green Story
Be inspired! Send your green story! Draw it, write it, or paint it & send it via post office or photograph and upload on fabulaorganicpencil.com! Compose the packaging in a letter shape, following the instructions!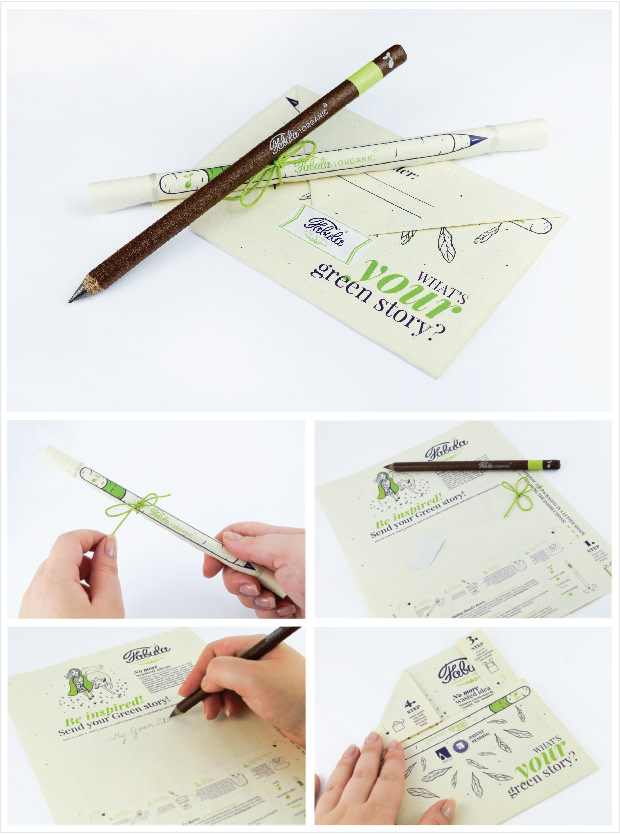 Green Challenger
Fabula challenges you to live greener. Complete one green challenge every week & check it if successful. At the end of the year, see how green you have become!