iCrowdNewswire - Nov 25, 2015
CAPPUCCIO the birth of a new cafe in Denmark
Who we are?
To be or not to be?…
How right was Shakespeare, how we all are Amleto!
Even the 3 of us a small italian family and small artist family, found ourselves many times wondering "to be or not to be?".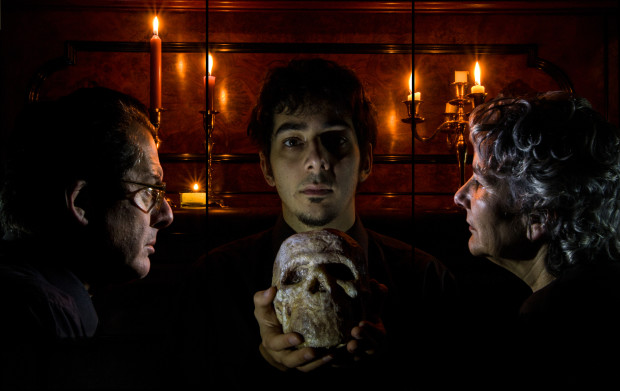 What we wanted, want and would like to be, maybe we will ask to ourselves forever; but what we didn't want, don't want and would not to be, we have it clear in mind.
Three years ago we said each other that we didn't want anymore to live in a land where it wouldn't be/wasn't longer possible to find: beauty and love for beauty, elegance/gracefulness, humanity and respect for humanity. Therefore we decided "to be".
And so here we are in Denmark with a new idea of life, in a country in which is possible to walk on the road to beauty, gracefulness, humanity, magnificence with a lot of will to find them and share them with you!
That's why the café/garrison of the italian (and not only italian) culture; the ideal place to meet together and "taste" the pleasure of the body, the mind and the soul.
We choosed "to be"… Will you be?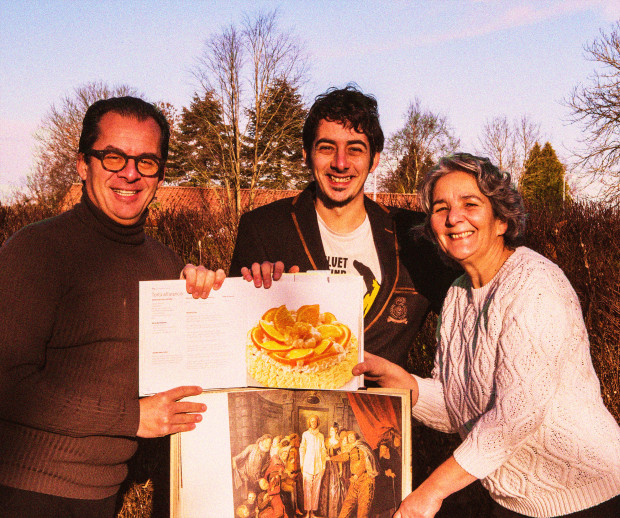 "CAPPUCCIO"….. the philosophy
"Cappuccio" is a life plan, a working and cultural ideal.
The aim of our project is to create a task that allows people living well: "work to live", and not "live for working".
The task is very difficult to achieve, especially if you are more than 50 years old and you live in Italy, but the expectation is to reach our dream in Denmark.
"Cappuccio" is a cultural plan especially for people who like eating good food and drinking coffee and cappuccino: for them, that represents special moments of the day.
It represents culture, flair, art, pleasure, love and history. It is a big and an important treasure that people are loosing and that we want to save. Maybe we can do this bringing and introducing our "eat and drink" culture out of Italy.
The plan represents culture because we would like to let our clients testing the flavour of good food, offering them music, art and literature, all related to the rites of good food.
"Cappuccio" is also a life plan, cause we believe that our clients are special and we love the fact that they will have the chance to taste and smell "the pleasure of life".
"CAPPUCCIO"…. the menu
Our menu is written in your mind and in your body, and we want to learn reading and listening to it.
The main ingredient will be the "Time", that slowly accompain you in your future choices, through different types of coffee, milk, cappuccino, milk with coffee, tea and herbal teas, that can be tasted alone or with desserts coming from the Italian tradition. We won't offer full meals, but moments of meditation in order to achieve a good start of the day.
Breakfast time, but also eating snacks before dinner, together with a quiet and relaxing atmosphere will be the main subjects of the day, even because they represent the most important moments to nourish the soul.
Most of the ingredients are organic and purchased in the fair-trade.
Why do we need your help?
We are dealing with the most difficult challenge of achieving our life project, with our own strength, resources and with the people that want to believe in us.
As the soul of this idea is to create tastes, feelings and experiences for our guests, so we would like to build this idea with them and catch their thoughts and meld them with ours.
We need your help to realise our project in the best way we can, using the best products from Italy and Denmark and furnishing Cafè Cappuccio so that everyone that will step inside, will feel at home.. This task is in the hands of three young italian professionial architects, designers and (as you can see in the video above) videomakers, whom are working putting their hearts to this project.
If you want to "be" part of this dream and have your special place in Silkeborg, so help us spreading this campaign, talk about it with your family and friends, share it on Social networks so that the final Goal can be reached!