iCrowdNewswire - Nov 24, 2015
Aki – The Best Minimalist Bifold Slim Wallet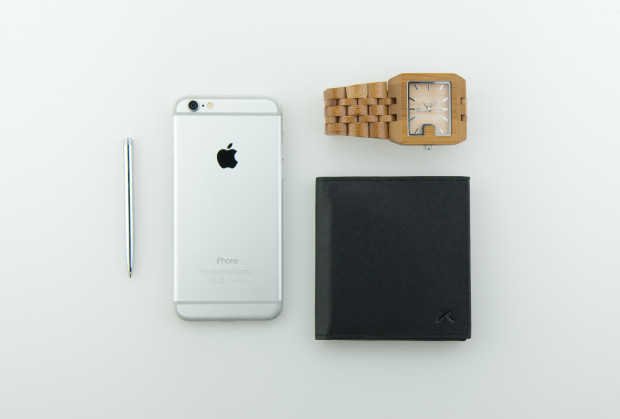 Aki – The Best Minimalist Bi-fold Wallet.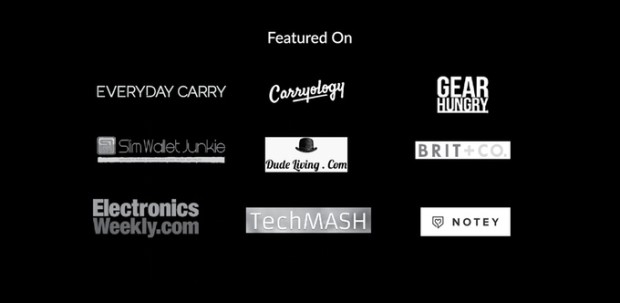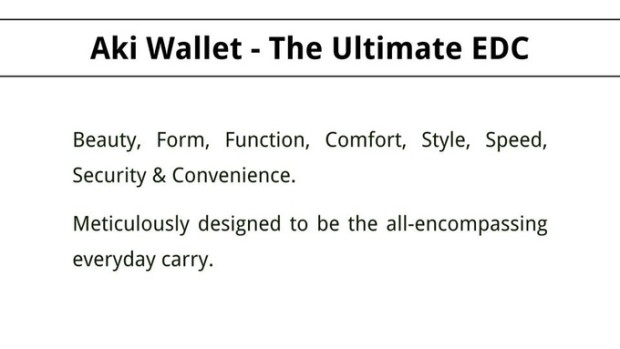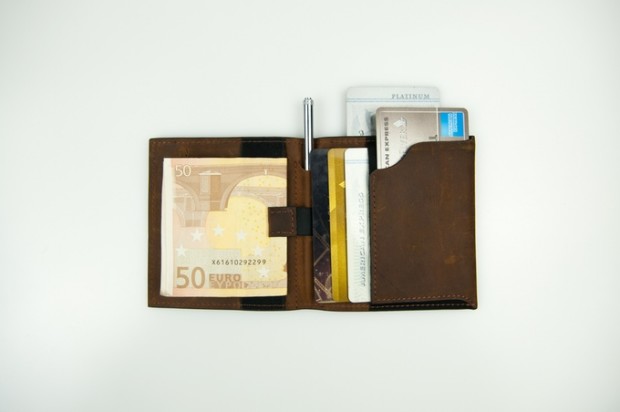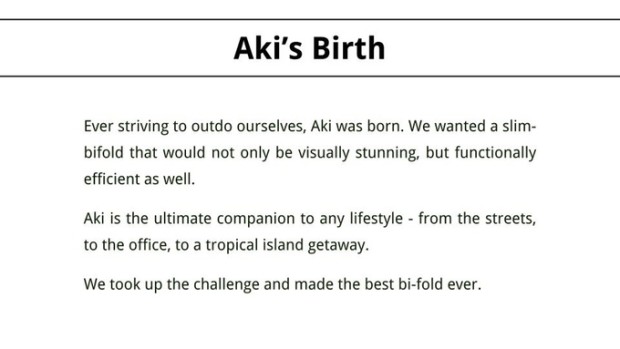 Design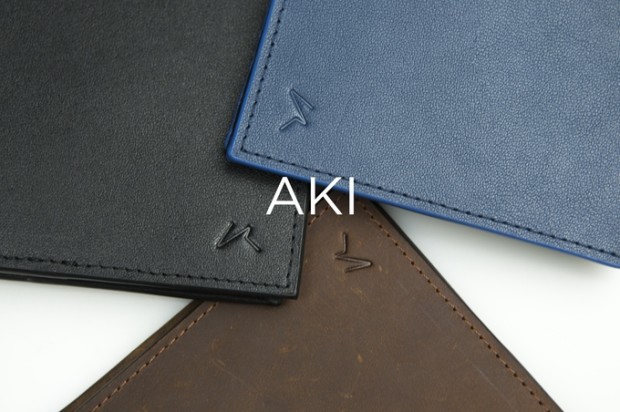 RFID Shielded – Protect your cards from unauthorised scanners that could steal credit card information.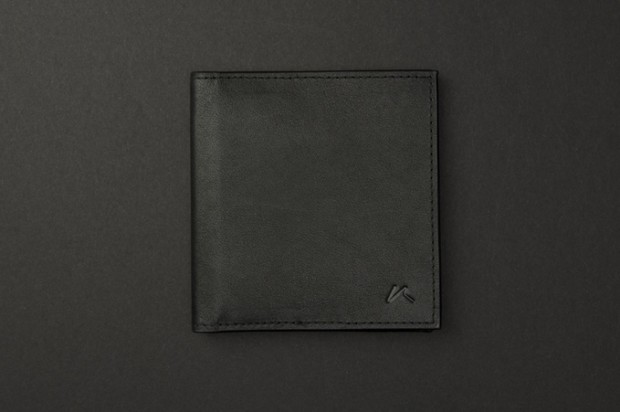 Aki in Black Full Grain Leather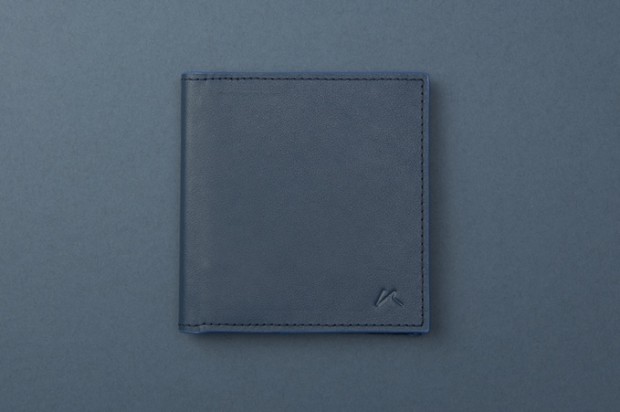 Aki in Blue Full Grain Leather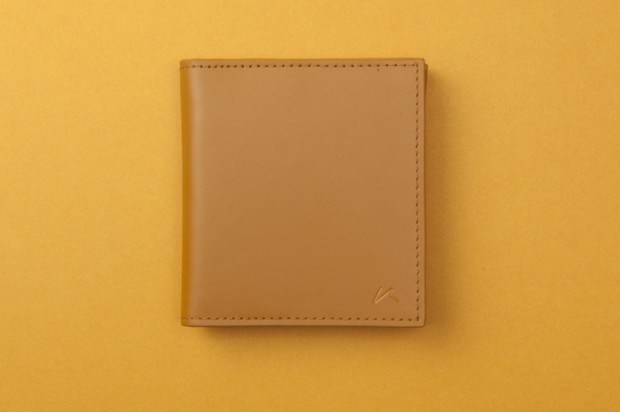 Aki in Brown Full Grain Leather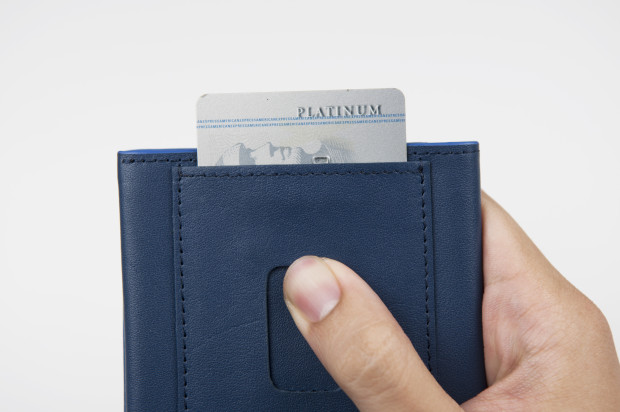 First of its kind Ninja-slot (Non RIFD Shielded) – Concealed quick-access card draw ensuring no unwanted attention hones in on your wallet.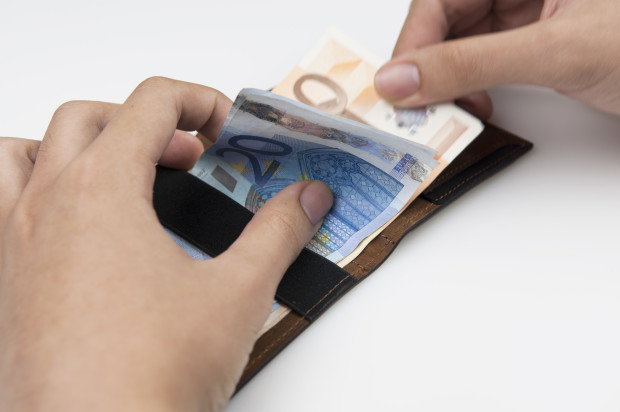 Elastic Band for cash – Any currency and size fits snugly under the band.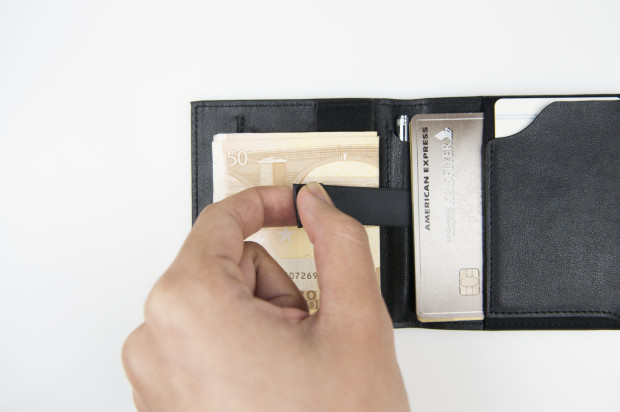 Elastic card compartment with pull tab – Great capacity for cards (up to 8 cards) you don't use often but must carry around like your ID, membership cards etc. Access these cards easily with the pull tab.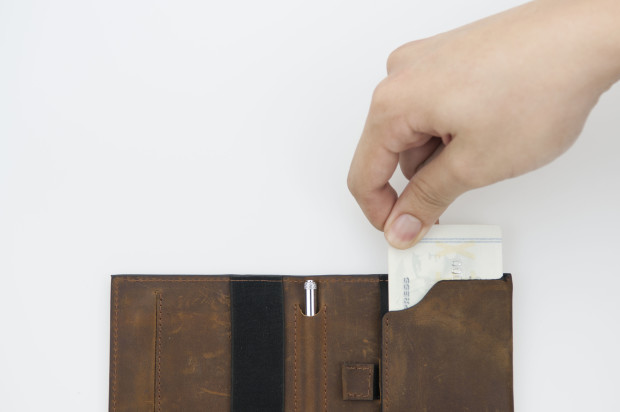 Quick access card slot (interior) – Organic curve for easy card access and placement.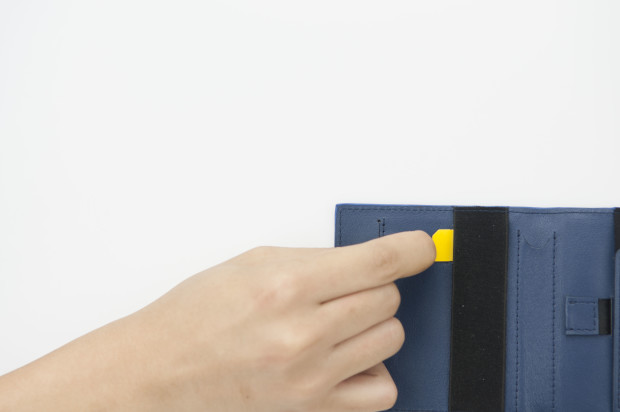 Hidden Sim card slot – There when you need it, never an eye-sore.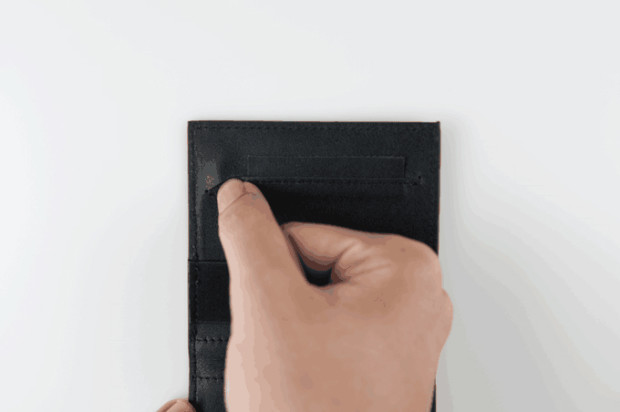 Coin Slot – Ergonomically improved Anti-coin-spill compartment for easier access to your coins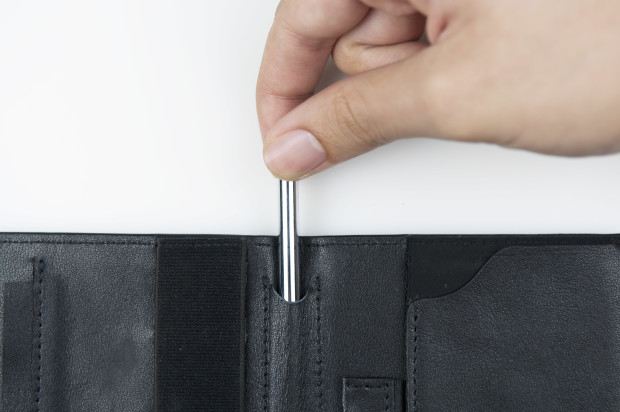 The Pen – Never again will you be caught without one in a crucial situation.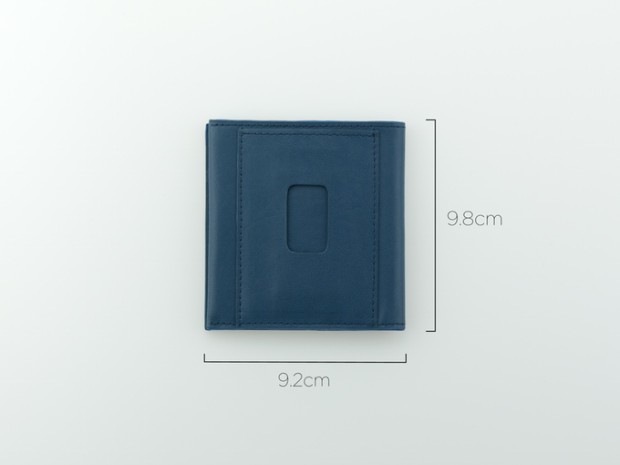 Closed Dimensions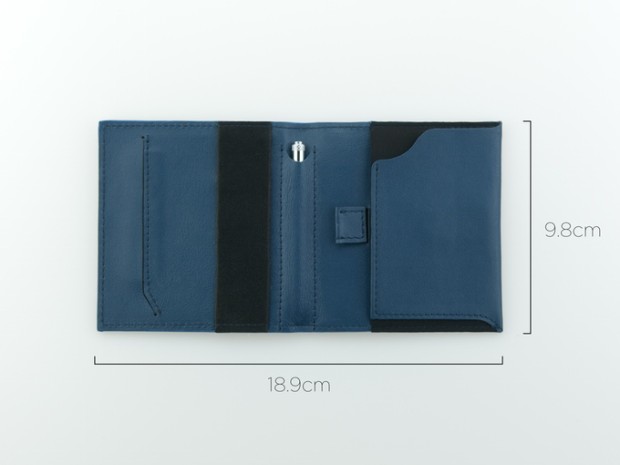 Open Dimensions


Size comparison with a usual bifold wallet when empty.


Size comparison with a usual bifold wallet when filled with 5 bills, 7 cards and 10 coins.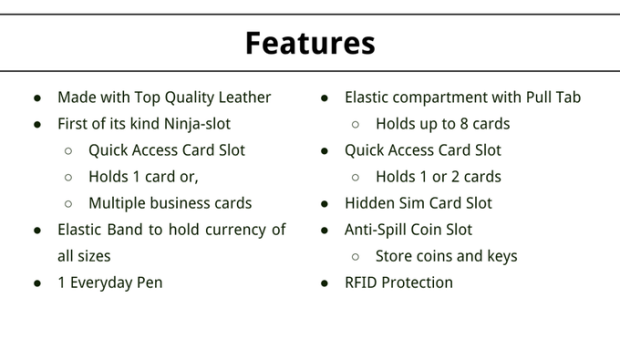 Available Styles & Colours
Crazy Horse Leather & Full Grain Leather in (Black, Brown, Blue)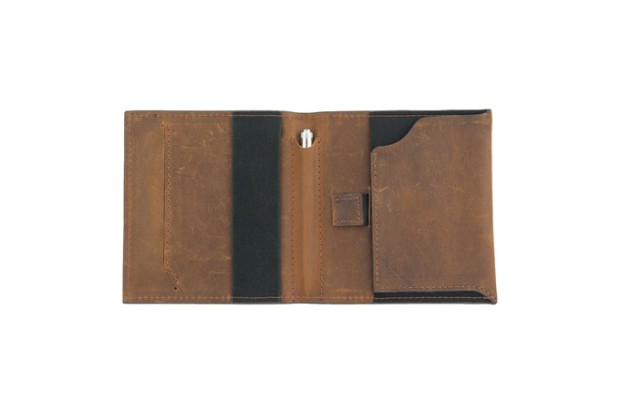 Aki Wallet in Crazy Horse Leather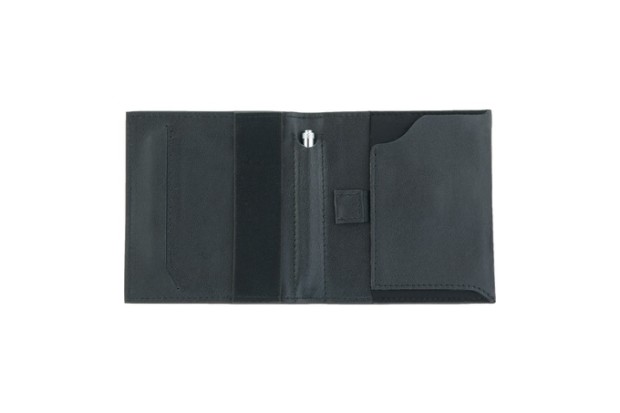 Aki Wallet in Full Grain Leather (Black)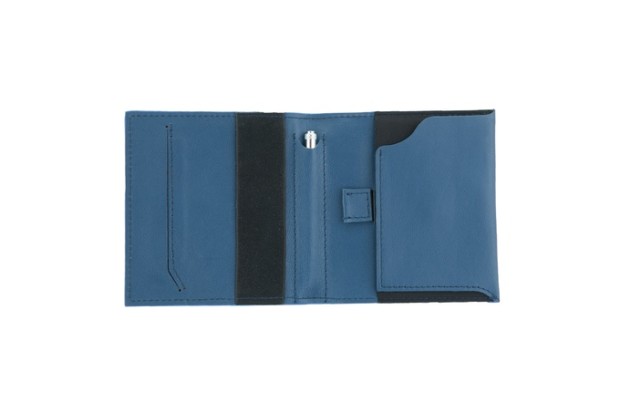 Aki Wallet in Full Grain Leather (Blue)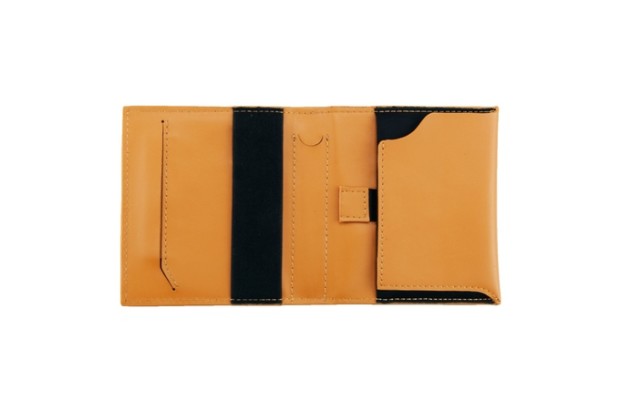 Aki Wallet in Full Grain Leather (Brown)
Share our Campaign!
Want to carry the Aki Wallet in your shop? For wholesale enquiries, contact info@kisetsucollections.com
Want to see the rest of our wallet designs? Visit our website at www.kisetsucollections.com
Thank you for you support!
Risks and challenges
Meeting deadlines – This is our third Crowdfunding project and we have experienced the logistics process on the first and a really challenging one on the second (we had 17 colours options, RFID options and stitching options. That's 68 permutations!). With proper planning, we were able to deliver the Haru Wallet (first Crowdfunding project) to backers 2 weeks ahead of planned schedule, Natsu Wallet at 3 weeks ahead!
Uncontrollable risks/delays – Should there be any delays, it would be in the stages of manufacturing and QC; We need to make sure that the wallets meet the standards before delivering them to you!
Team Kisetsu strives to attain the highest level of customer satisfaction through on time delivery, as well as bringing quality products to you. We will make sure that our team puts in 101% to do as much as we can while taking the necessary measures to avoid any delay on the delivery of Aki to our backers!