iCrowdNewswire - Nov 17, 2015
Dauntless Clothing
*We love feedback, requests and questions! You can email us at [email protected]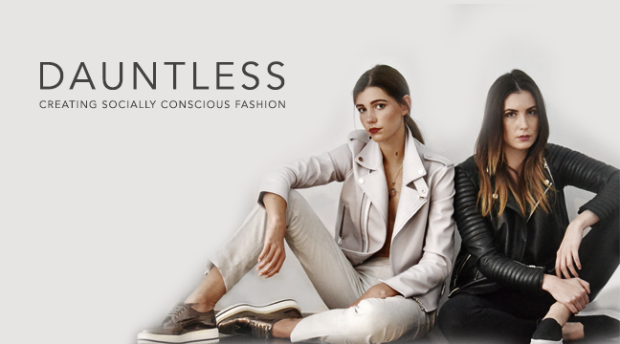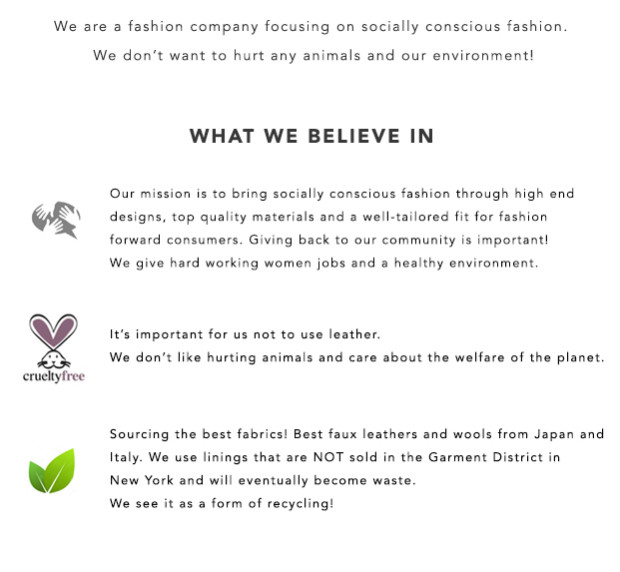 Dauntless is a cruelty free and sustainable outerwear brand from New York City. We require additional funding to launch our inaugural capsule collection without compromising our principles of sustainable production methods and fair wages. 
Our mission is to bring affordable and socially conscious fashion to the masses, through high end designs, top quality materials and a well-tailored fit for fashion forward consumers.
We will show customers that even if it is sustainable or reused materials, quality is not compromised. Technology today has allowed us to recycle, be sustainable and have the same quality as the virgin material. We need to move away from this misconception. We want to keep our designs on trend in order to build our customer base and cause 'regular' fashion consumers to join our philosophy.

We are looking for funding because we need help to start our production, so we can launch our brand and our first collection. 
As with any venture there are challenges.  With your help we can overcome these hurdles and launch a great brand with an important mission. 
With the funds and exposure you will help this woman owned company come to life and create brand awareness. Fashion shouldn't and doesn't align with animal cruelty or exploitation of labor, low wages or damage to our environment. Building personal relationships with our factory is important to us. We make sure that the conditions of the factory workers are up to our standards.
We are opting for a locally produced line in small quantities – this is crucial to the success of a clothing start-up. We don't want to create such a big inventory because it leads to waste. We are trying to be as sustainable as possible. 
We want to continue to explore new innovative ways to remain or become sustainable and eco-friendly with our garments. We want our materials to be consistently improved and updated with composites that are less harmful to our environment. For example lining coming from recycled water bottles, or recycled trims. 
This campaign is crucial in making this brand a reality. It is our generation's responsibility to save our planet and create awareness for those who dismiss this important issue.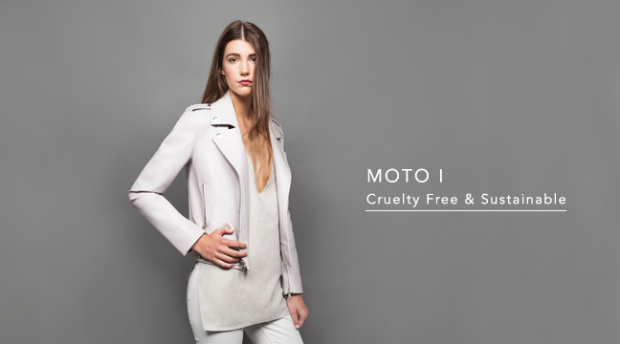 The outerwear line consists of vegan leather and wool jackets, all 100% cruelty free and made with sustainable production methods. The lining of the jackets varies because we use surplus fabrics from the garment district in New York City. 
The faux/vegan leather and wool is sourced to have the best sustainable production methods. It's important for us not to use leather. We don't like hurting animals and care about the welfare of the planet. Various vegan leathers are used in production, the scientific terms is PU (polyurethane). We continuously try to improve the sustainability of all our materials. 
Global consumers are changing what they wear based on how and where the materials are being sourced from. They are more conscious when buying clothing.
We only collaborate with factories that are in line with our mission and vision. Furthermore, thanks to their durability and strength of our garments can last, hence, are sustainable products.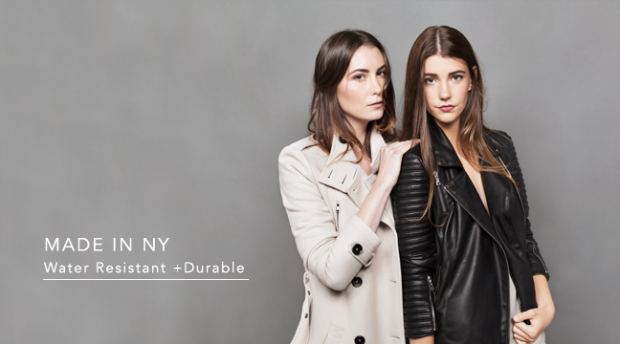 Dauntless aims to instill a sense of innate and powerful confidence in the wearer while becoming the staple jacket of their wardrobe, spreading the idea of socially conscious fashion.
We strongly believed in word of mouth and when a friend or family member recommends a product, you tend to believe it more than what you see in the media. The story of our inspirations helps our customers understand what they are acquiring, which subsequently builds a relationship with us. 
Become a leader of this movement and part of our community to be sustainable and conscious of how we live and what we consume!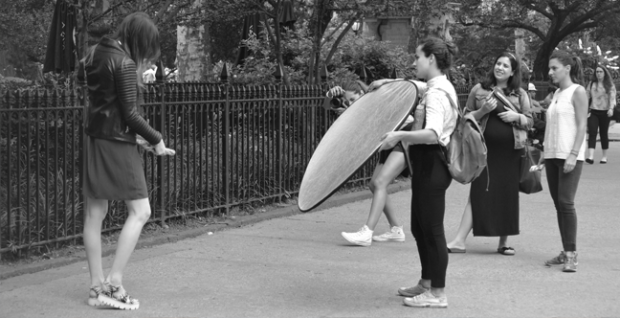 Behind the scenes street-style photoshoot in collaboration with
other sustainable brands.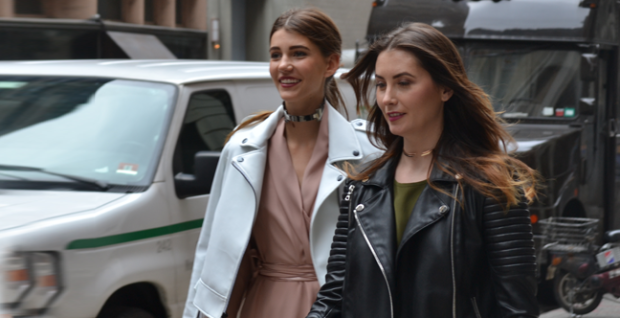 Dauntless-Clothing, LLC was founded in 2015 in New York City by Paula Maldonado, a Colombian designer and entrepreneur. Her experience in the global luxury market and creative agencies made her realize the need to bring socially conscious and affordable fashion to the masses.  A mixture of her affinity for the perfect fit, her passion for sustainability and the need for conscious pricing led to the conception of Dauntless. Our initial collection was designed with a global customer in mind – a citizen of the world who craves quality of materials, a well-tailored fit, and a fashion forward silhouette at an accessible price.  
"We are trying to change the way people live on this planet, not taking advantage of it and the beautiful animals that live in it. We are far from perfect, but somebody has to do it." – Founder