iCrowdNewswire - Nov 16, 2015
Red Pandora Snacks
How it all began
Wow, it's been five years. When I first started Red Pandora my goal was committed to using high quality, organic ingredients (rice syrup, Madagascar vanilla , unrefined coconut oil), and to strictly avoid corn syrup.
During that time I staged at Otom and Blackbird (Michelin star restaurants) to augment my flavor-pairing skills and threw as many supper club events as I could handle and started speaking with suppliers and building relationships with farmers. My Grandfather owned a restaurant when I was a young so I knew the importance of using high quality without taking shortcuts. Also, slow cooking was a very traditional staple in my Grandmothers and Mothers house.  With the knowledge I gathered over the years, I started making small-batches of my corn and placing it on store shelves.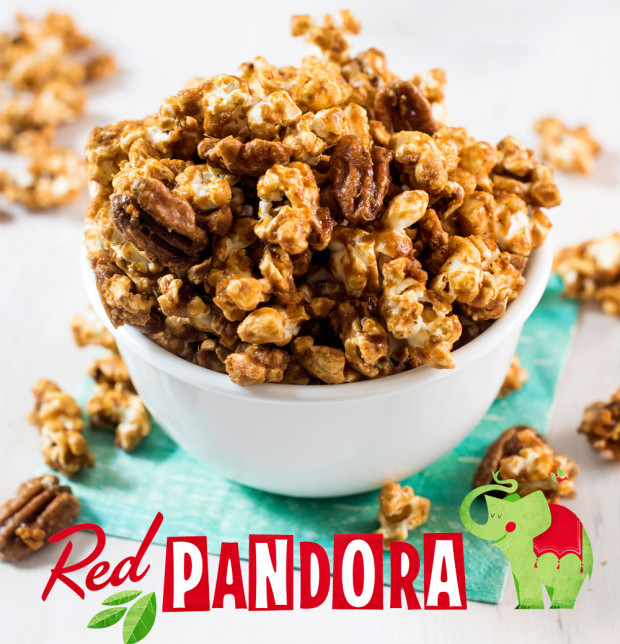 My cooking secret, really wasn't really a secret. But was a caramel making process that is similar to what confectionery chefs have used since the eighteenth century.
By utilizing a " back to the basics" style of cooking,  I was able to create a caramel recipe  that didn't cook off the vanilla notes. Using freshly-popped  organic farm grown kernels, healthier oils and smokey bacon without nitrates also helped.
I wanted to create snack combinations that were playful and unique in flavor. I found that other caramel snacks were either too sweet, not rich in flavor and or didn't carry the complex flavors that they were meant to carry do to the process and ingredients used.
Humble Beginnings – First Packaging when Red Pandora snacks hit stores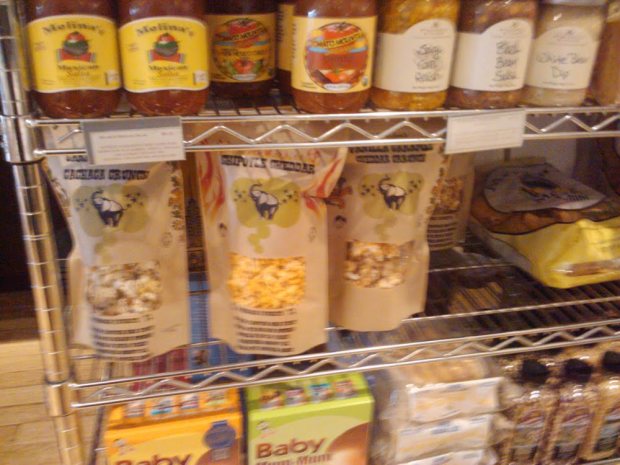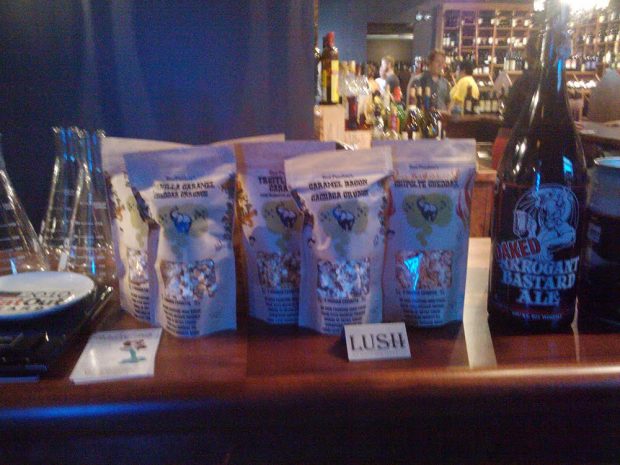 Due to the delicate nature of my ingredients (no preservatives or GMO's) I realized that I needed better packaging to protect my product from the elements, keep it fresher and make it last longer. I started working with manufacturers, suppliers and my designer. End the end, we came up with a foil type packaging within a cool box and traditional tins.
 New Packaging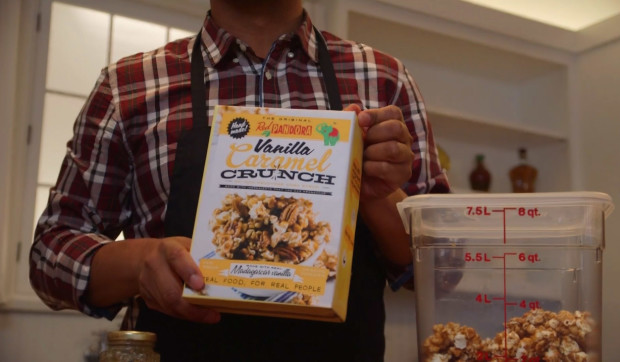 Currently I have 5 flavors total:
Caramel Bacon Cachaca Crunch
 – A caramel popcorn made with a blend of real Madagascar vanilla, Imported Brazilian Rum, Uncured smoked bacon and Organic Popcorn. A good combination of salty and sweet.
Spicy Ginger Snap Crunch
 – Caramel popcorn made with Fresh Ginger, real Madagascar vanilla, Organic Popcorn and real spices
Chipotle Cheddar

 – The rich velvety smooth flavor of natural cheddar, combined with the deep smoky heat of real chipotle peppers and just the right amount of olive oil.
Honey Truffled popcorn w/Apple wood Smoked Salt
 – Rich caramel corn made with a sweet fragrant honey infused with real Black Summer Truffles for a balance of earthiness and sweetness.
Vanilla Cachaca Crunch
 – A caramel popcorn made with a blend of real Madagascar vanilla, Cachaca Brazilian Rum, Pecans and Organic Popcorn
No GMO's
Made With Organic Ingredients
No Preservatives
No Artificial Ingredients
No High Fructose Corn Syrup