iCrowdNewswire - Nov 13, 2015
Freedom – Sweetest Electric Ride … Ever!
Get ready to smile the moment you step on the new FREEDOM by TRIKKE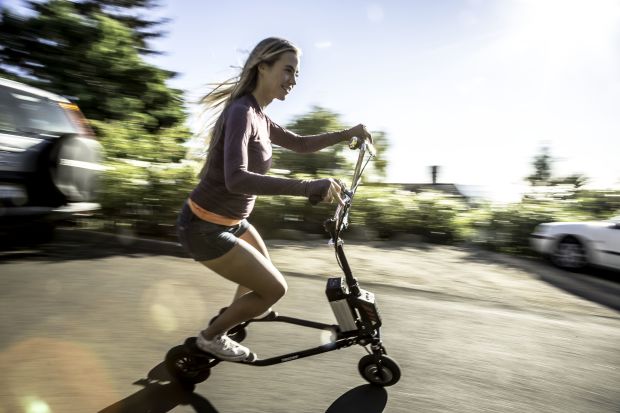 Freedom offers a new electric experience on wheels where extraordinary performance meets stability and portability.
Thank you for helping us to make Freedom a reality. 
By joining us in this campaign launch, 
YOU are making it happen.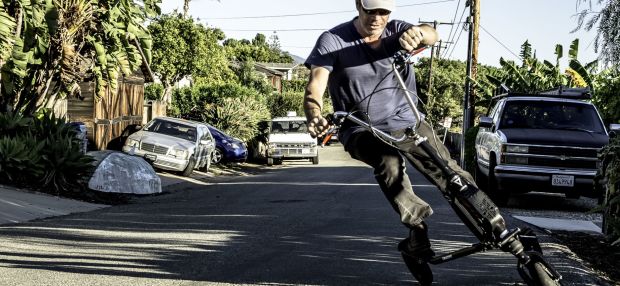 FEATURES
         – Patented 3-Wheel Cambering Frame Design
         – Spring-Loaded, Quick-Click Frame Folding System
         – Progressive, Sine-Wave Controller with Auto Shut-Down
         – Direct Drive, Brushless Hubmotor
         – Quick-Swap Lithium Ion Battery w/ Removable Key Ignition
         – Custom Slick, Sticky Tires & Dual Rear Brakes
         – Super Ergonomic, Adjustable Mini Ape Handlebars
         – Twist-and-Go Throttle with Battery Charge Indicator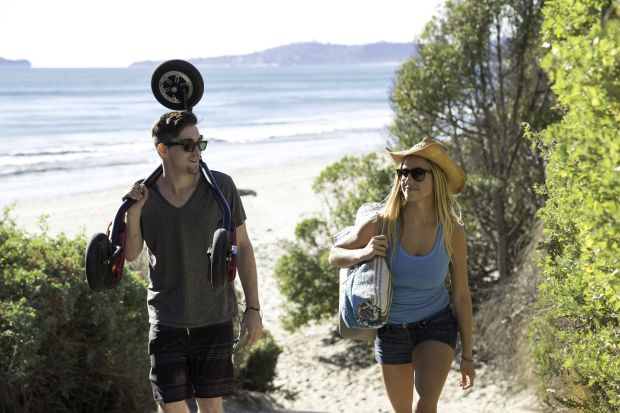 Why Freedom?
Because this ride is amazing. Totally comfortable and intuitive, yet thrilling in the way it handles through turns. Ease. Agility. Excitement. Freedom is a totally dynamic experience accessible to all.
Celebrating Freedom
We've been designing, building and riding our 3-wheel carving vehicles for 15 years. Our engineers have spent thousands of hours perfecting the patented design and performance features leading to Freedom – our first sub-$1000 lithium-powered ride. Please join us and celebrate Freedom – our best Ever. (We've come a long way since our early models landed us on the cover of TIME Magazine…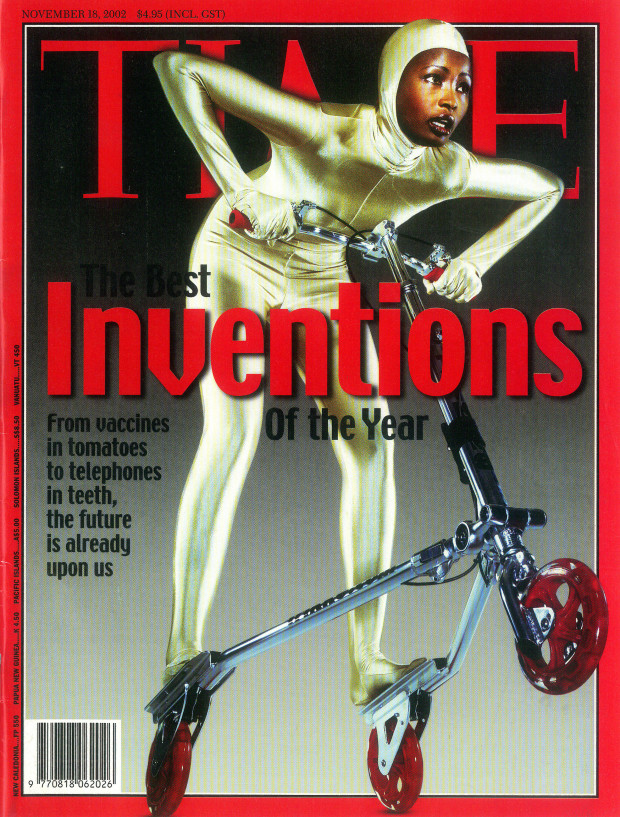 and our electrics landed us in a later edition…)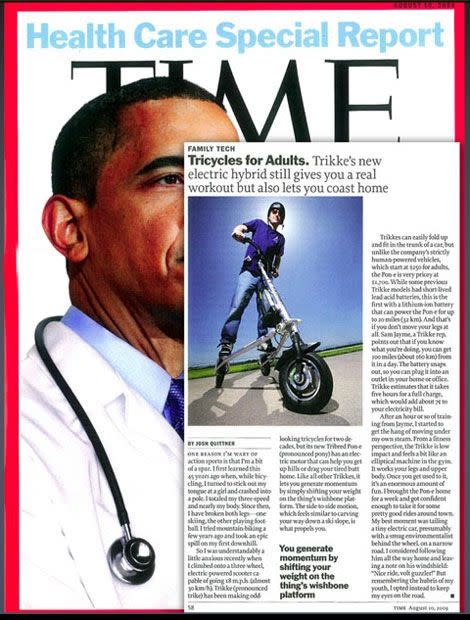 The simplicity and affordability of Freedom marks a big next step for our company. We think the timing is right for that big step because we'd like Freedom to be part of the solution: the world desperately needs a way to unclog its urban areas and to curb the noxious emissions that are harming us and our planet.
     FREEDOM TO MAKE AN IMPACT
When you ride Freedom, you're taking a stand for your health and the health of the planet. Go ahead and lead by example. And have a great time while you're doing it.
            THANK YOU. FOR JOINING US IN THE REVOLUTION.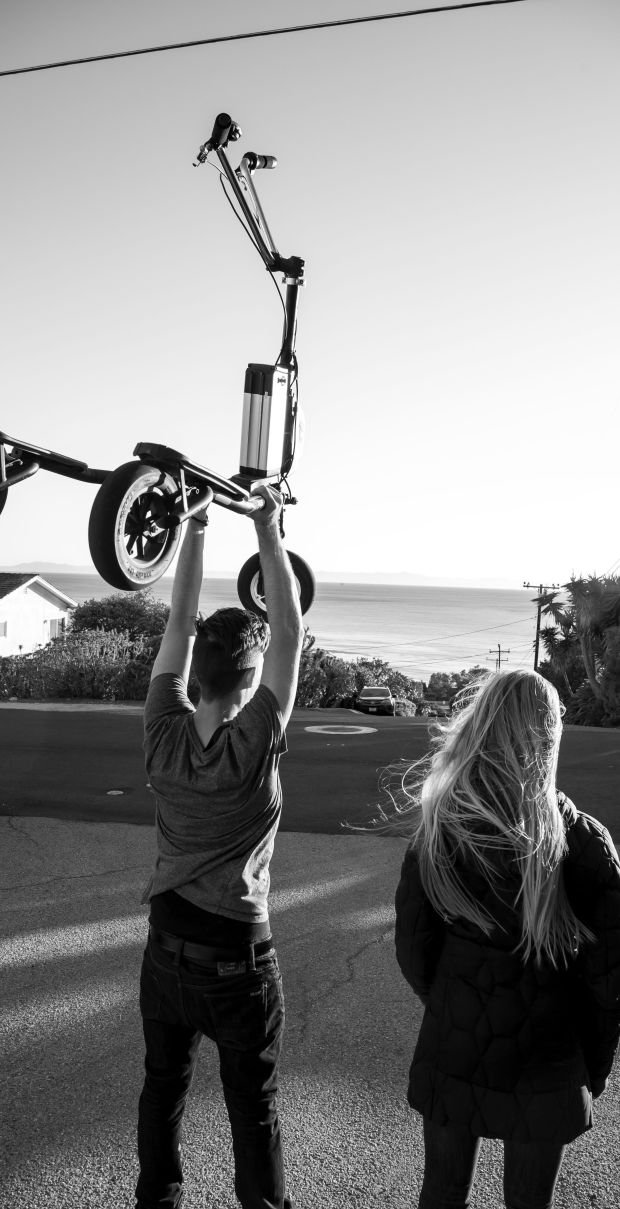 WHY Freedom??
THE FEELING. It's a sensation of independence, elation and effortless flow that rivals a fine powder run.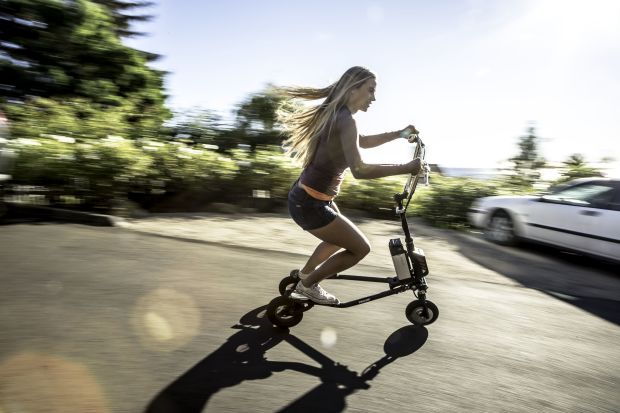 THE ADVENTURE.  The journey is the destination. Freedom lets you push limits, discover new places and open up your world in the most exhilarating way.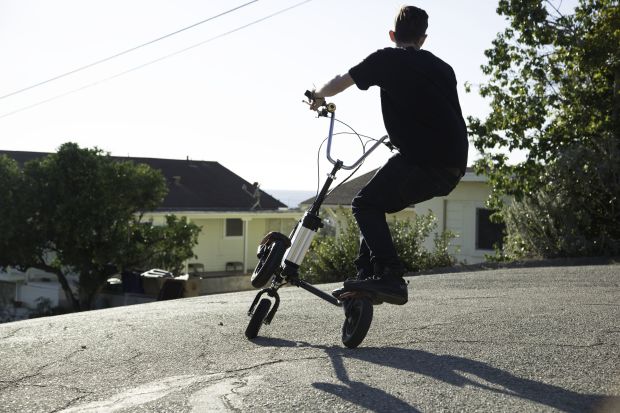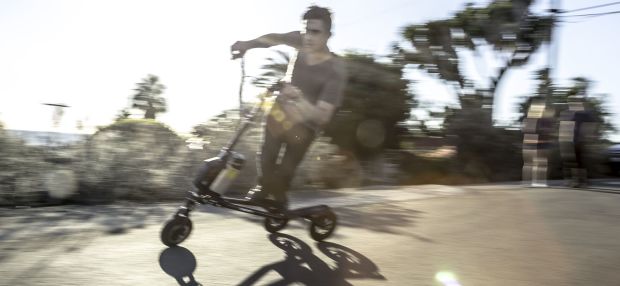 And it is fun just messing around…)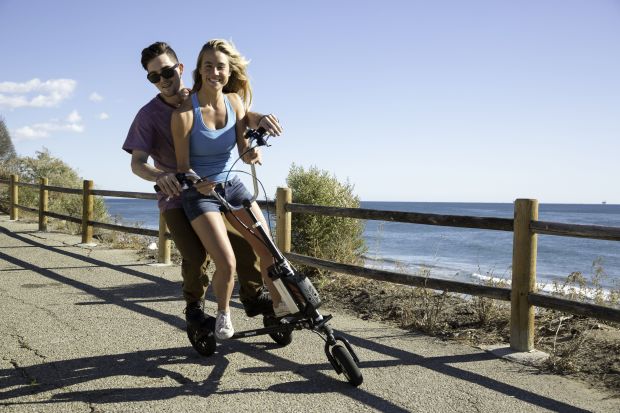 THE SIMPLICITY. Less is more. Elegant design. Clean power. Lighter weight. Quick and easy to fold up and store in a car, train, bus or workplace.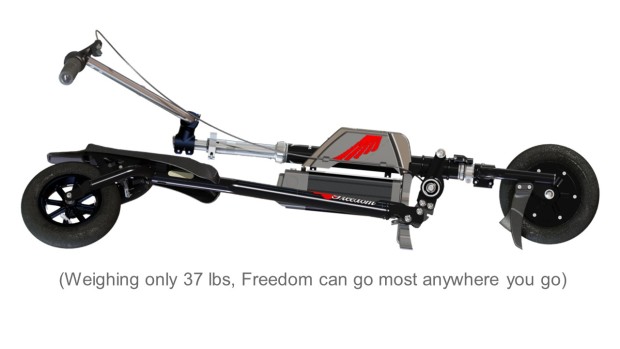 (You can fit 3 Freedoms in the back of a hatchback)
THE STABILITY. No matter the speed – you're steady and balanced. Three sticky wheels on the ground at all times and our patented cambering (leaning) frame give you the confidence to lean as deeply into your turns as needed.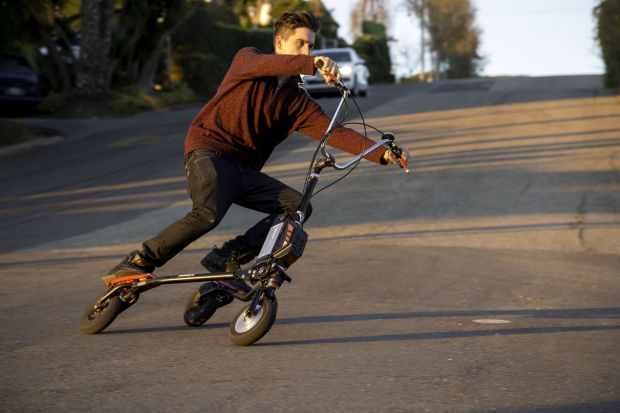 THE FUNCTIONALITY.  Let Freedom help you get the job done. Totes cargo like none other. You'll be surprised just how handy this can be. For traveling…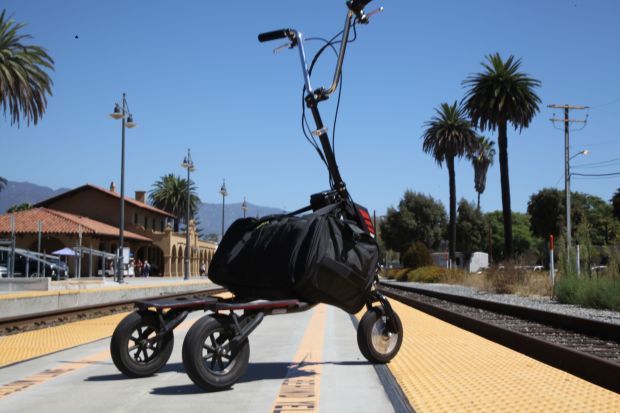 Or you know – for just moving stuff around.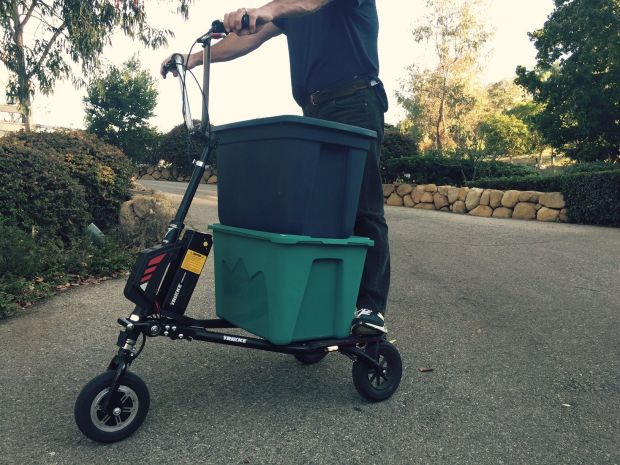 THE VISIBILITY. Step up on Freedom and you're already 10 inches taller. That's a major safety benefit when it comes to being seen and seeing over and around cars, people, and whatever other obstacles life throws in your path.
THE FITNESS. Most of us spend far too much time sitting down. Freedom lets you stand up and get healthier with every trip around town. And if you really want to get in shape, Freedom can give you an insane, full-body strength and cardio work out when you propel without the motor – using your arms, core and lower body in a fluid, low impact motion.
As the wise man once said: Get up Stand Up. Stand up for Your Rides🙂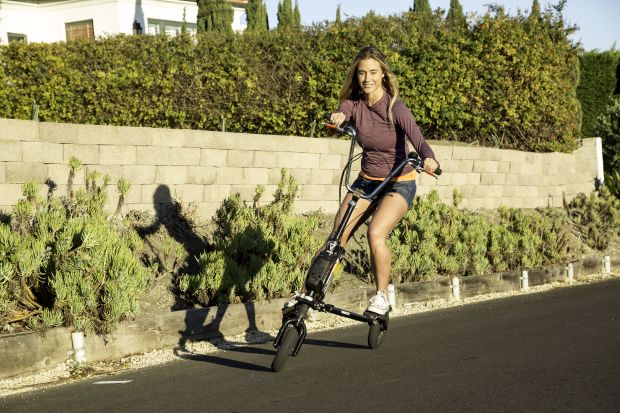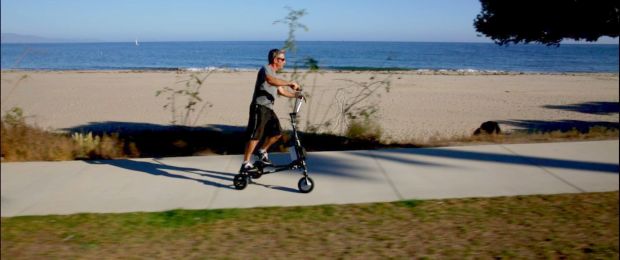 "From a fitness perspective, the Trikke is low impact and works your legs and upper body … It's an enormous amount of fun." TIME Magazine
"It's simple, elegant, side-to-side rocking motion delivers a thorough all-body workout." Los Angeles Times
"Incredibly stable on high-speed turns and safe on the steeps … Trikke blasts the upper body, abs, legs in a superb all-body workout. By using the rhythmic back-and-forth dip-the-hip motion reminiscent of downhill skiing, you can make smooth S-turns along any paved surface." Men's Journal
FREEDOM FOR WHO? FOR ALL
From the cost-conscious student to the eco-conscious urban dweller, Freedom offers a way to move that's easy on the wallet and good for the planet. Young daredevils can push Freedom to its high-performance limits, and older riders can appreciate the fun, stable ride. You won't ever outgrow Freedom by TRIKKE. In fact, we know of a former US President in his 90s who still enjoys a good carve on his TRIKKE.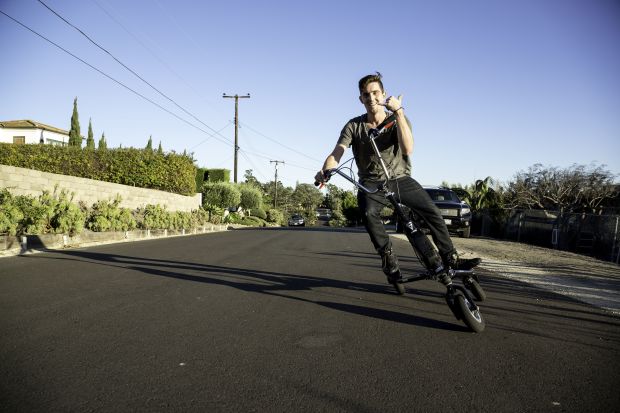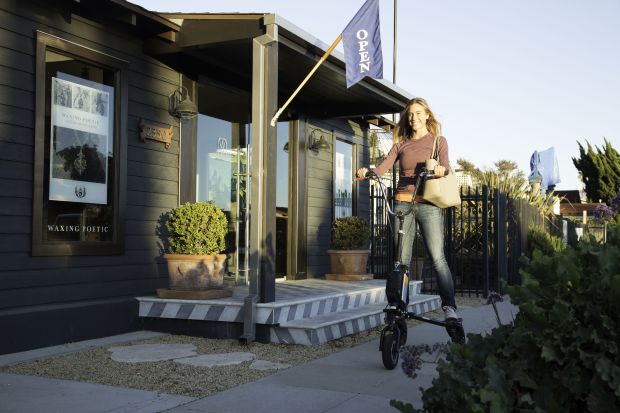 Why launch now?
After years of development, TRIKKE has put the best of everything we know into a new design of uncompromising quality, and we are now prepared to bring you Freedom at an extraordinary value.
All the design work has been completed. The prototypes have been tested. We're currently running a small pre-production to bring Freedom up to top TRIKKE standards. With your help we can throttle up and get Freedom into final production. We're ready. We hope you are too.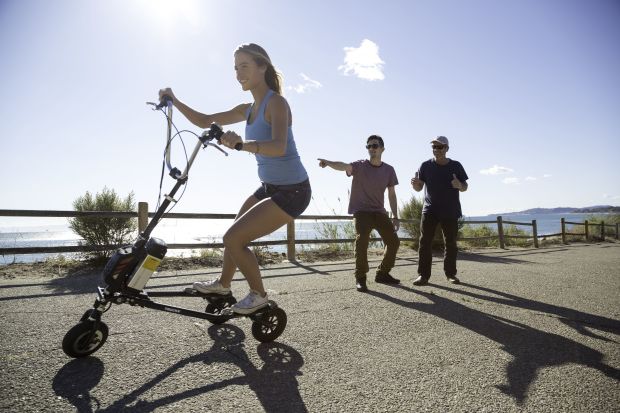 Renderings and Specs: What you've seen in the photos and videos have been prototypes. Below are some renderings and the specs of the final product.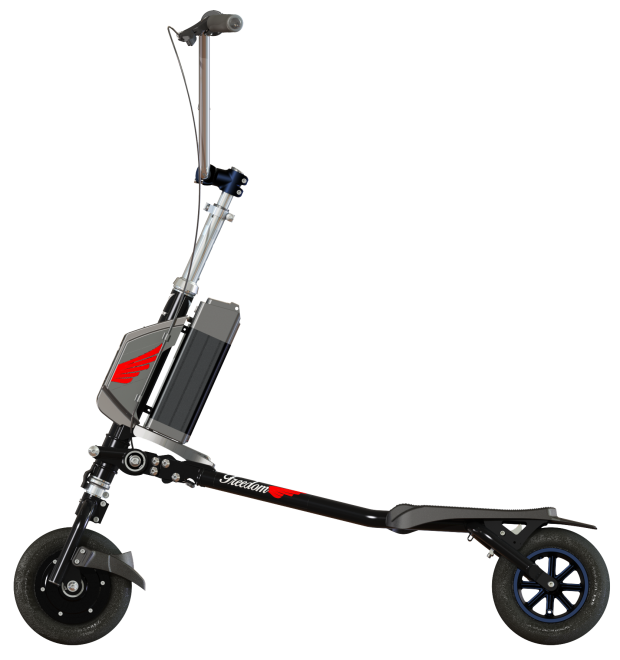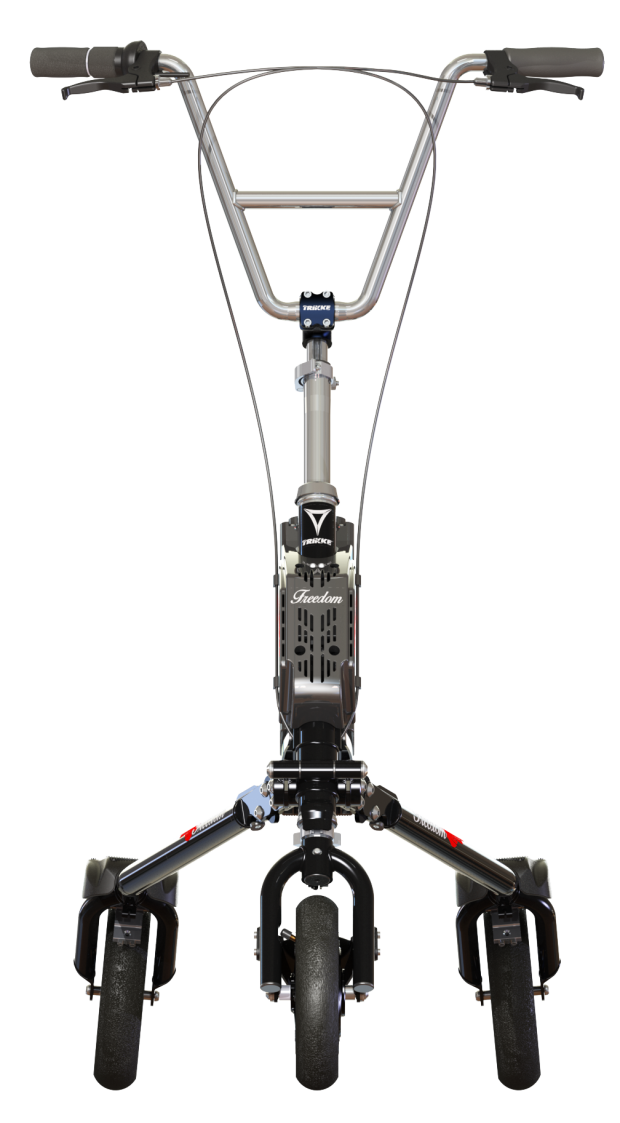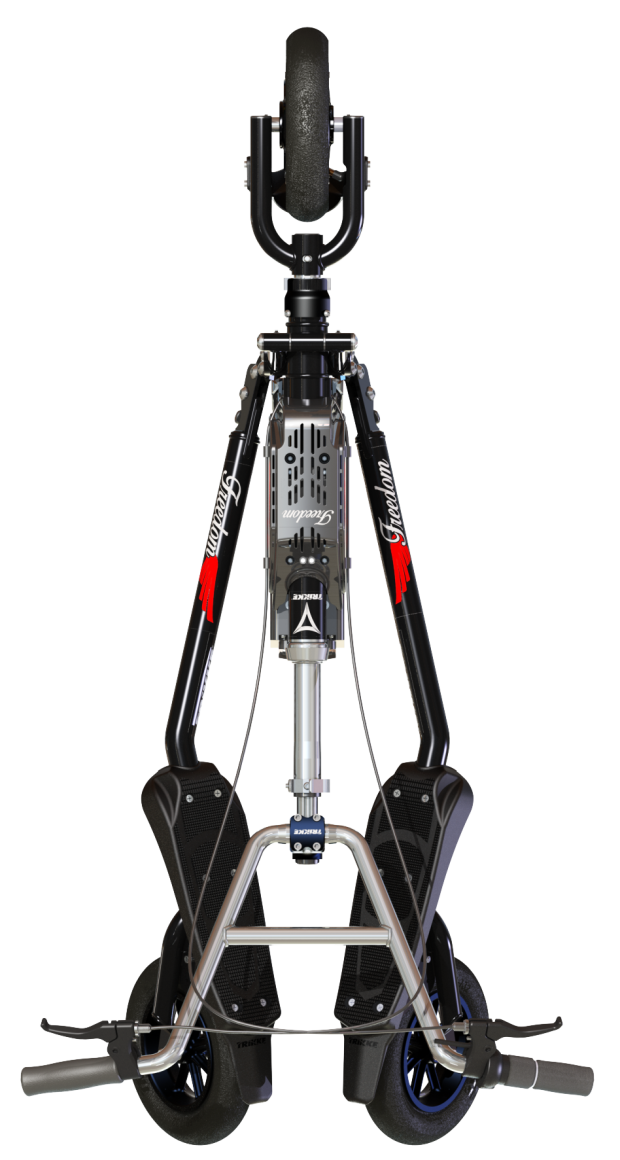 SPECIFICATIONS: