iCrowdNewswire - Nov 3, 2015
The Bed Bag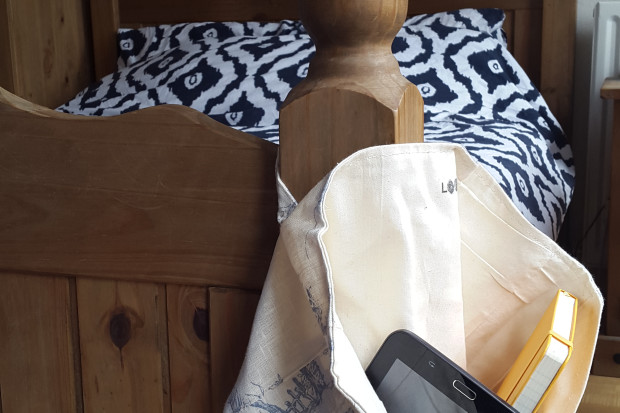 The Bed Bag is made from fabric selected for its beauty and durability. 
This product is for bed bums that love to have a good book close by. 
It holds your essentials and looks pretty doing it. 
Do you have a cluttered bed side table? 
Does your bed have either a bed post or bed slats? 
Do you love to read or watch netflix on your ipad/tablet? 
If you answered YES to any of the above questions then you'll love The Bed Bag and can help get it made by supporting this campaign. 
There is a team on standby; waiting  to go into production as soon as we've raised the funds. Help make this fantastic new product come to life!