iCrowdNewswire - Nov 1, 2015
Support Noelle's Race to the 2016 Rio Olympics!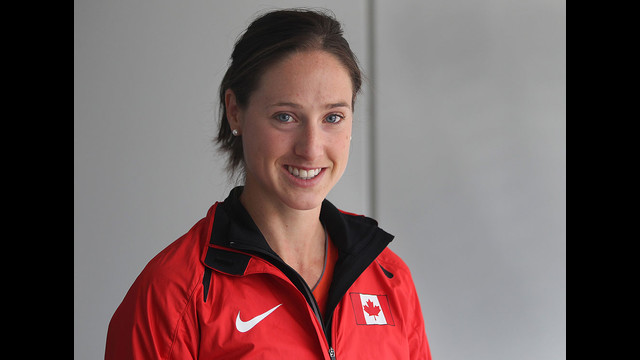 Supporters – I am asking for your help & support on my journey to the 2016 Olympic Games in Rio!
I am a National team athlete that competes in the 400m hurdles, while living and training in Windsor. At the end of the 2015 season, I was ranked 47th in the world!
I am a two-time National Champion, and have represented Canada several times:
2015 North American,Central American,Caribbean(NACAC) Championships (4th)
2014 Commonwealth Games (5th)
2015, 2014 World Relay Championships team member
2013 World Championships (24th)
2013 Francophone Games (2nd)
2013 World Universiade (FISU) Games (11th)
In 2015/2016, I am training to make the Canadian Olympic team and once again represent Canada on the international stage.
Without my full time dedication and commitment, and without tremendous support, I would not have achieved the success I have to date on the international stage.
In addition to training on the track and in the weight room (usually six days a week for two to four hours per day), I also spend a large part of my time ensuring I remain healthy with therapy treatments to prevent injury and facilitate recovery.
The list of expenses and yearly cost to reach my athletic goals is great:
— Club membership & coaching fees                   $850
— Training & competition shoes/gear                  $500
— Training camps                                                     $2500
— Sports therapy/massage/chiropractic              $2000
— Competition fees                                                 $7000
     (travel, accommodation, meet entry fees)
*This is in addition to nutrition & the cost of living. 
I am looking to raise money in order to subsidize the expenses that I absorb as an athlete, that come with training and competing at a high level.
I am asking for any help you can offer to support my journey through the 2016 season as I strive to represent Canada at the Olympics!
No amount is too little – every bit helps and every contributor is part of the larger goal – it's a team effort! If you cannot donate at this time, please spread the word and share my story.
**If you choose not to donate online, please do not hesitate to contact me !