iCrowdNewswire - Oct 30, 2015
Salad Street – America's Own Drive Thru Salad Bar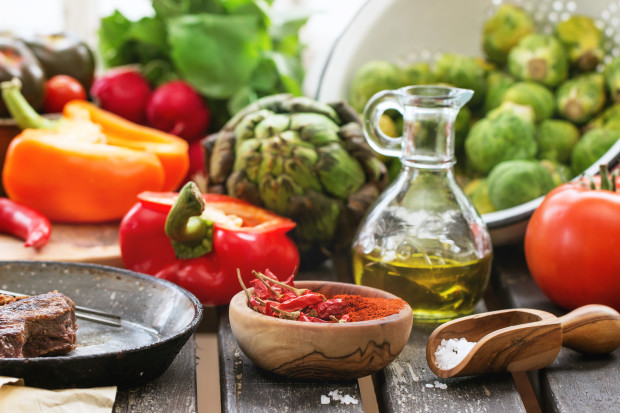 The Problem
Struggling to eat better? You are not alone! Making healthy food choices is harder than expected because the majority of them are based on convenience. Perhaps it is our busy schedule and limited time to prepare healthy meals. When our schedule starts to interfere with healthy eating habits, we start skipping meals and choose convenient or fast foods to eat instead. This brings us to today where 70% of all eating out consumption happens at a fast food restaurant, being readily available, inexpensive and filling and… unhealthy.
The Solution
Meet Salad Street – America's own drive thru salad bar. Featuring made-to-order salads, wraps, power smoothies and  a chidren's menu;  we are changing the way we eat fast food one drive thru at a time. From our locally sourced fruits and vegetables to our hormone free proteins we can finally feel good about what we eat. With business hours from 6am to 10pm we offer healthy and nutritious breakfast, lunch and dinner meals, all through the convenience of a drive thru.
Our first location is set to open in northern Chicago land and we will then rapidly expand throughout the country.
About Us
My name is Vladimir Cvetkov and I am the founder of Salad Street. I have over a decade of restaurant experience. Throughout my career I have been able to turn around or build from scratch a hand full of  restaurants. Facing serious health problems in 2014, just a month after my 30th birthday, I realized the importance of healthy eating and decided to take my experience and knowledge in the restaurant industry and fix the problem that we all face, the lack of convenient healthy food options. The team that I have assembled to date has over 4 decades of combined restaurant experience!
If you would like to get in touch with me, feel free to email me at: [email protected]
What we need
Our projected start up cost is $230,000 which includes the menu, recipe development, site selection, build out, marketing and working capital. Although we are using personal savings and help from friends and family, we still need to raise close to $80,000 to ensure the healthy start of our venture.
There are so many variables that go into setting a price point when it comes to opening a restaurant.  After much research, here are the main numbers that determine the capital needed:
Website and intellectual property – $19,000.
Menu development – $11,000.
Site build out and equipment – $105,000.
Inventory $15,000.
Marketing – $20,000.
Working capital – $80,000.
The Impact
Our mission is to offer healthy, sustainable and affordable food in the most convenient manner. We are the next generation fast food drive thru restaurant.
When we take care of ourselves by eating healthy  we are more focused, more productive, more efficient, and above all healthy!
A section of our menu will be dedicated to Superfood meals that are proven cancer fighters. From broccoli and berries to nuts and beans, we will offer delicious plant based  made-to-order meals that will help us prevent and fight cancer. We will then donate a portion of the sales to people in our local communities fighting cancer.
Risks & Challenges
We have worked for over a year developing Salad Street's concept, recipes and menu.  Assembling the right team and finding the right concept is challenging but with over four decades of combined experience in the restaurant industry we are confident that we will succeed and bring a healthy revolution to our country.
Other Ways You Can Help
We know that some of you just can't contribute, but you can still help. Please share our campaign with your friends and family, we greatly appreciate it!