iCrowdNewswire - Oct 29, 2015
SSCM15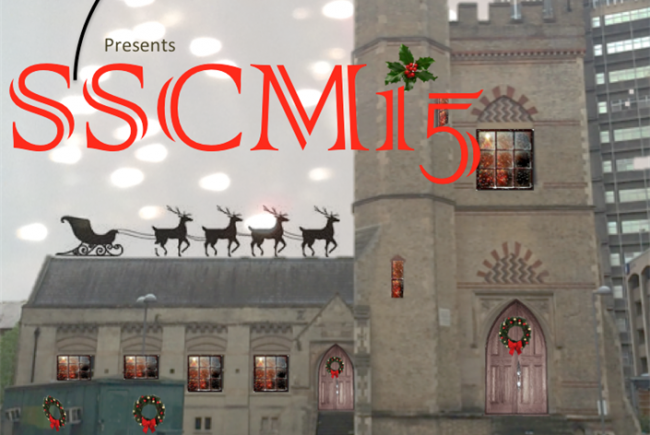 About
The advent of Christmas is expected to commence in Croydon on Thursday 12 November 2015 and the Christmas market and supporting activities will begin operating that morning.
The celebratory atmosphere will offer a delightful way to begin festivities and has been designed to attract an abundance of seasonal shoppers and engage local and small businesses. Local and small businesses will be offered the platform to effectively target the niche market through unique quality produce.
The seasonal shopper will be spoilt for choice in community, shopping, entertainment and dinning activities, represented by the best borough in the Southeast!
Transformed into a world of traditional wooden chalets, accented with magical décor, SSCM15 will host a variety of unique products, of appropriate quality including various ethically sourced; expertly cut real Christmas trees, from ClariceIna CIC's carefully sourced suppliers.
What we'll do:
Transform Old Town Croydon into a robust Christmas wonderland
Improve and refocus the visual image and perception: Decorate the entire vicinity
Highlight the rich heritage assets of Old Town Croydon
Import facilities to realise the vision
Create Jobs
Why it's a great idea:
The event will:
• Lift then sustain economic growth
• Strengthen Croydon's cultural infrastructure crucial to the well-being of the community
• Celebrate and share Heritage
• Successfully attract investment and create jobs to maximise economic growth
• Compliment Croydon Council's vision to deliver significant growth and town centre renewal
• Nurture The London Borough of Croydon's future prosperity
• Raise Croydon's National Profile
• Attract visitors from outside of the borough
• Create conditions for growth
• Maximise the high traffic of a critical trading period
• Local and small business will have the opportunity to target the niche market
• Boost local Investment
• Respond to the communities needs
• Encourage community integration
• Promote good citizenship
• Make a lasting difference for heritage, people and communities
• Create somewhere where people will want to shop and celebrate
• Boost morale of existing traders, residents, landlords and businesses
How we'll get it done:
Sign-off the development phase
Implement the delivery Phase
Instruct Contractors
Host people engagement roadshows: To engage with community
Host regular steering Meetings
Liase with The Local Authority
Christmastime is an ideal platform for renewal, as it's when most people adopt a positive and open-minded demeanor. Christmas lights immediately improve the visual perception of a town and would attract people into an area of Croydon some people would not otherwise know existed.
Responding to the communities needs, ClariceIna CIC seeks to attract an abundance of consumers into the retail core via the illuminations and events of Old Town Croydon; a lost treasure that boasts a wealth of heritage assets, in jeopardy of being forgotten, whilst concentration shifts towards negative aspects. In conjunction with ClariceIna CIC's robust Christmas affair, the illuminations will help shift focus and improve the image and perception of the vicinity.