iCrowdNewswire - Oct 28, 2015
Studio B – Bakery, Bistro & Bar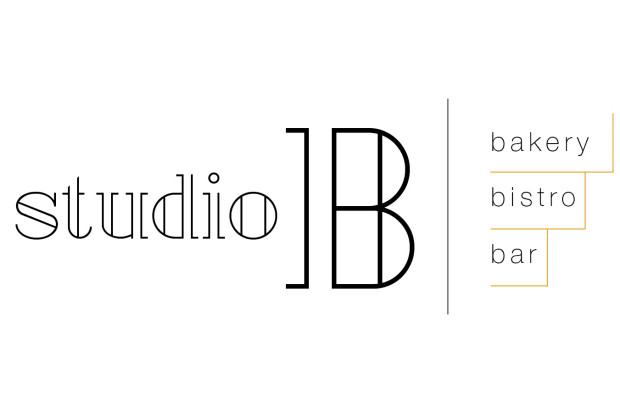 For about 17 years I have been a working Chef; hustling to satisfy my unwavering passion.  Over the years I have worked with some of the industry's finest talent, created beautiful memories, happened upon a ton of culinary and scientific knowledge and served as the personal chef to extremely wonderful clients! I have always been a sharer, sharing my experience and the knowledge bestowed upon me to hungry learners. It is time to give a home to that experience.
Studio B is that home; a start-up venture as a "brick & mortar" business. Studio B is where my passion for culinary, the answer to Trenton's limited options for delicious (and consistent) hand baked goods, and a team vision of a great meetup spot join hands. Our menu offers daily old fashioned baked breads and treats, specialty items tailor-made for gluten-free and vegan patrons, light fare with a Louisiana flare and a hint of New Jersey coolness, and beverages for the discerning tastebuds. At Studio B I can share a taste of everything I offer with everyone. At Studio B you are, without a doubt, a guest at my dinner table everyday.

There's much 'a brewing' in Studio B. We have our eyes set on a vacant building in Trenton, NJ. Trenton is welcoming small businesses with open arms and the building is in a NICE location. Lots of foot traffic, a common route home for commuters, and located directly across the street from the Sun Center (Trenton's "convention" center). It will be seen by many people and definitely become an everyday eatery for many!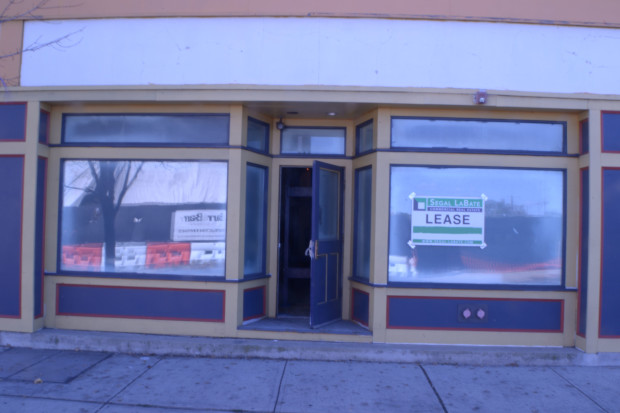 The plan is for this lovely building to be converted into a venue of culinary mastery. The main floor will house the Bakery, Bistro & Bar. Patrons will be able to walk in and order breakfast, lunch, and/or whatever baked good tickles their fancy for the moment. There will be seating for 20-30 patrons, free Wi-Fi, coffee, a stage for music, local art on the walls, and a Tea Bar for those that want to indulge in my obsession with tea.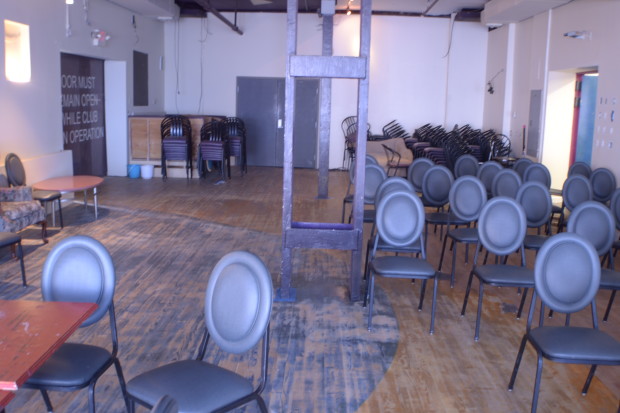 The Bakery…a.k.a. "the Studio" will be dedicated to baking and sharing. Chefs from around the globe will share their talents and experience with hungry learners in our in-bakery classroom. And in the same place ALL of the bread and desserts will be created and baked IN HOUSE. The Studio is ultimately our "creation station". Would you expect anything else from THIS bakery?? Buttery croissants, crispy po-boy loaves, warm cookies…What! Consultations for celebratory cakes and orders will take place right outside the Studio walls. The smells it will create will make anyone wanna grab a cup of joe or tea and relax for a while.
The Lagniappe (or the 'lil something extra) is that each of the floors' exhausts will be routed to vent through the building making the statement that Studio B is open! Fresh bread and delicious cakes baking…WOW…Its' free sensory marketing!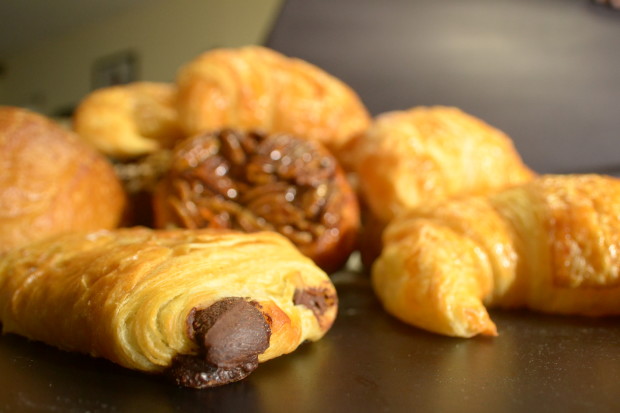 Over the years, friends and family have lovingly supported us to the degree they are able. However, as we are a small enterprise without investors, we are now extending to the community for support. This is a two step funding project.
Step 1: Our first goal for funding is $25,000 to cover procurement of the building and to start renovations. We look to you for as much support as we can gather. Additionally, we will use this funding to host tastings to raise awareness of our venue and our mission; Educating consumers about what it's like to Smile, Eat, & Live. Studio B is all about that life! Experiential marketing to the local community and surrounding area is a crucial process for Studio B, and for the health of our business overall!
In addition to the building and renovation costs, here is a list of some of the business expenses we are going to tackle:
Purchasing ovens,

Kitchen rental time (for recipe testing) & food costs,

Food handling license, 

Insurance & a business licenses,

Uniforms (Shirts, Aprons, Chef Coats and Hats),

Marketing material (business cards, menus, flyers, website hosting).
Step 2: Raise the remaining $55,000…Whew! We know that's a lot of pocket change but we are committed and in this to win this. We are not picky and very appreciative so we will definitely take what we can get but we're putting it out there…juuuust in case. We will update later with specifics on how the money is being allocated; but know it is going towards finishing this project and getting Studio B OPEN!

Baked goods baked well are a rare delicacy. We want food to provide the sense of nostalgia. It should get the recognition it deserves and reach as many mouths as possible, one bite at a time!  We understand some people just can't contribute financially, but we still need your help:
Please share this with your friends! Crowdfunding Campaigns have a 90% chance of FAILURE. That means out of our core 100 FB friends, only 10 will actually donate. If all 100 friends shared with their 100 friends (or even 50), we can reach between 5,000 and 10,000 people. Just by sharing the news you have effectively increased our chances of reaching our goal.
Your donation will help bring the dream of a "brick & mortar" Bakery to fruition! Every donation, big or small, will help us get one step closer to fulfilling our ultimate goal–launching our business and helping people live through food.

Cooking great food is meant to be shared and eaten. Whether it's raising money or sitting down and reconnecting over a hot meal, we need people to join us.

Share via Facebook, Twitter, LinkedIn, EMAIL! Contact us directly if you have any questions. We will be happy to address any early concerns.
Let's talk about that big 'ole elephant in the room…Restaurants are the riskiest businesses to start. High overhead, fluctuating food cost, labor, and changing trends. Bakeries, however, are steadily climbing and succeeding – especially those catering to the special dietary needs of this day and age. 
We minimize our risks and challenges by:
Having a spectacular team in place that have experience and knowledge about the journey we are embarking upon. We also have a wealth of consultants ready to give advice if we need (or don't need…) it. 

Keeping ourselves honest. Our team holds each other accountable for our actions and we discuss matters together before deciding.

Necessity first, desires only if we can. Debt is the number one reason most small businesses fail. We are committed to making sound decisions and sticking to a modest budget to ensure success.

Steadily building a solid following. We need you! If you share we increase our chances of success.
Above all, Thank you to everyone for all your support. We can not do this without your help. No matter if you donate or mention us to a friend please stay tuned to what's happening with Studio B – We appreciate You!
'Till Dinner,
Studio B Team